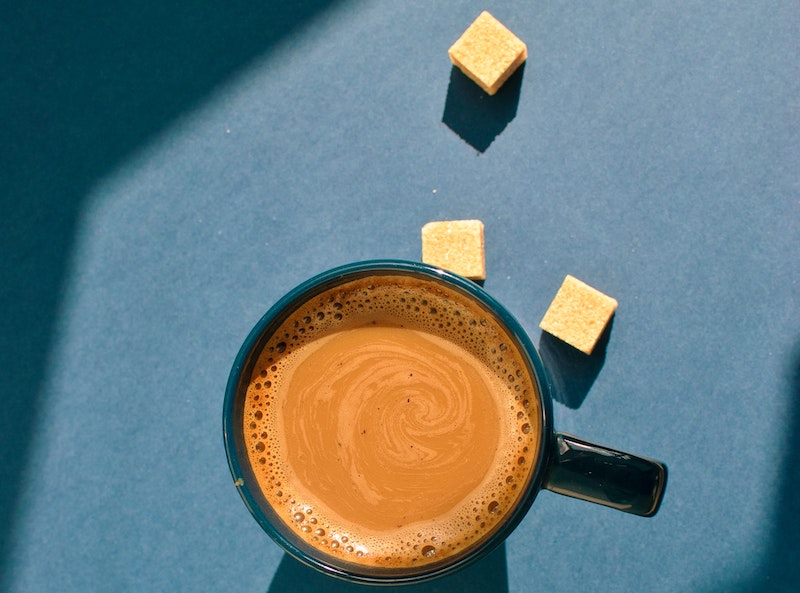 Craving something sweet? You're probably very familiar with the basic ways to sweeten a cup of coffee: a spoonful of white sugar, a dash of homemade coffee syrup, a sweetened coffee creamer. But what about something a little more interesting?
If you're in the mood for a sweet coffee drink, we have 16 amazing options for you! From simple caramel iced coffee to spiced lattes and even sweet coffee cocktails, this list of tasty recipes has it all. Get ready to satisfy your sweet tooth!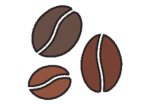 Top 16 Delicious Sweet Coffee Drinks:
1. Caramel Iced Coffee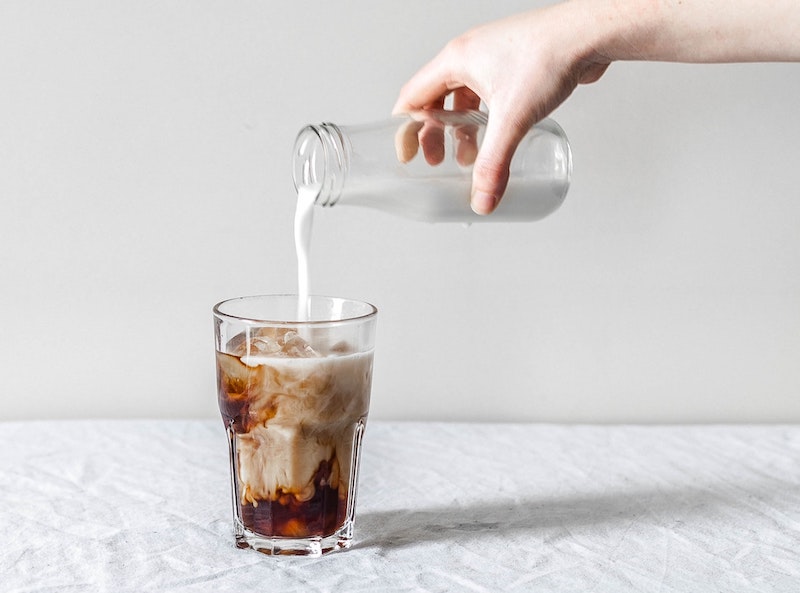 We start our list with a simple, delicious coffee drink: caramel iced coffee. Refreshing cold coffee combines with rich caramel to make for an impressive — but fast — beverage. And you can take this recipe over the top with one of our favorite ingredients: coffee ice cubes!
Easy Caramel Iced Coffee
Once you try whipping up a caramel iced coffee at home, you'll have a hard time going back to the coffee shop -- trust us! Here are the simple steps to show you how to make a caramel iced coffee. So gather your ingredients and let's get started!
Try this delicious recipe!
---
2. London Fog Tea Latte
Technically, this latte doesn't contain coffee. But it is caffeinated, and it brings together three delicious flavors: strong Earl Grey tea, smooth steamed milk, and just a hint of sweet vanilla.
Easy London Fog Latte
A London Fog Latte is a mixture of Earl Grey tea, steamed milk, and vanilla syrup. The name comes from the drink's appearance -- murky like a dense London fog -- and the Brits' famous love of tea! Here's how to make a delicious homemade version.
Try this delicious recipe!

---
3. Colorful Beet Latte
This latte is beautiful, but it isn't all looks! The bright pink color comes from beets (in powdered or roasted form), which are naturally a little sweet. Add a dash of honey or brown sugar for a healthy treat.
Stunning Beet Latte
This naturally flavored latte is a beautiful shade of pink -- thanks to the beets! With a dash of frothy almond milk, cinnamon, and maple syrup or honey, it's a delicious way to get caffeinated and eat a few vegetables at the same time.
Try this delicious recipe!
---
4. Mocha Cookie Crumble Frappuccino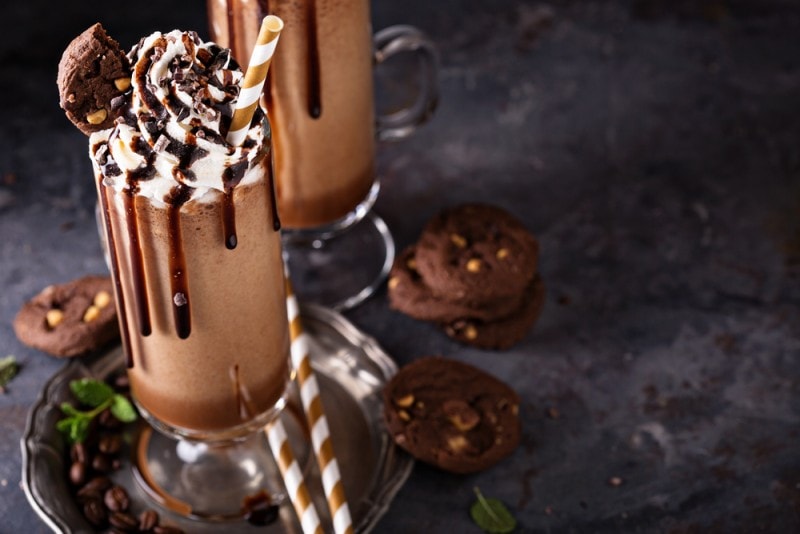 Not everything has to be healthy! The Mocha Cookie Crumble Frappuccino tempers bold espresso with Oreos, milk, and chocolate. Can you think of anything more satisfying?
Mocha Cookie Crumble Frappuccino
Chocolate, cookies, milk, and coffee come together in this amazing frappuccino. It's sweet, chocolatey, and just caffeinated enough to give you an afternoon boost! Get ready for a refreshing, tasty drink.
Try this delicious recipe!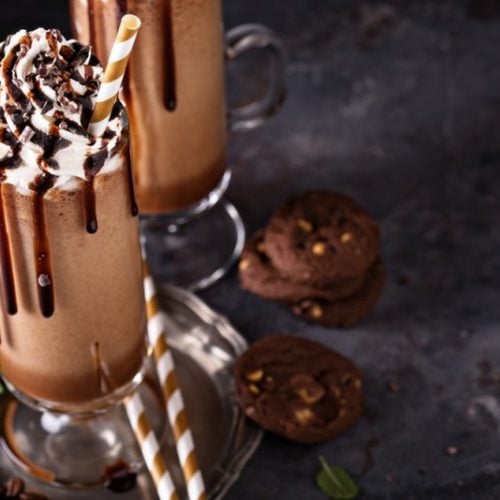 ---
5. Healthy Pumpkin Spice Latte
When the leaves start falling and there's a new crisp in the air, many of us turn to the classic PSL. This twist on that classic features almond milk for a lower calorie (but still plenty sweet) pumpkin spice latte.
Healthy Pumpkin Spice Latte With Almond Milk
Whip up an easy, affordable, HEALTHY pumpkin spice latte using almond milk! Add plenty of spices and a natural sweetener like honey or agave to make the perfect fall drink.
Try this delicious recipe!

---
6. Gingerbread Latte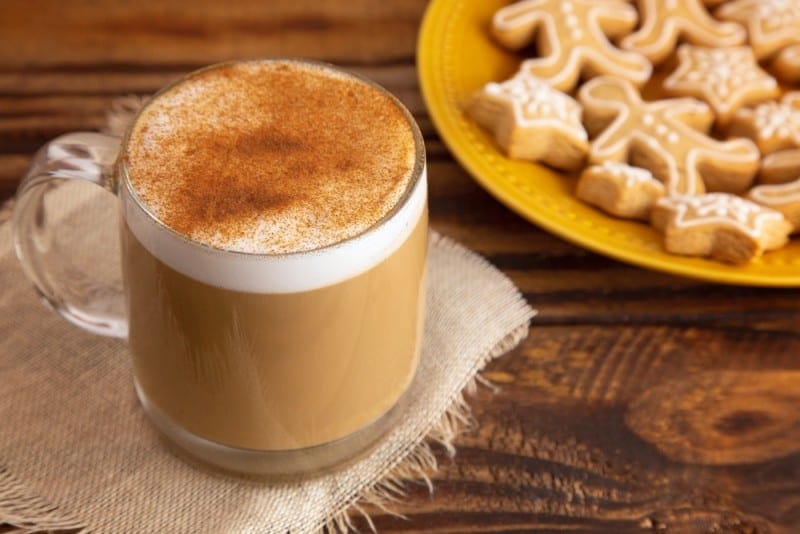 Next up, we have the gingerbread latte, another famously cozy drink. This recipe is full of spices and uses an unusual sweetener — molasses –that gives it added depth of flavor. Top with a freshly baked gingerbread cookie for a Christmas treat!
Gingerbread Latte Recipe
If holidays make you think of cozy nights by the fire and spiced gingerbread cookies, this is the latte recipe for you! Whisk espresso, molasses, and spices and top with velvety steamed milk for the perfect winter treat.
Try this delicious recipe!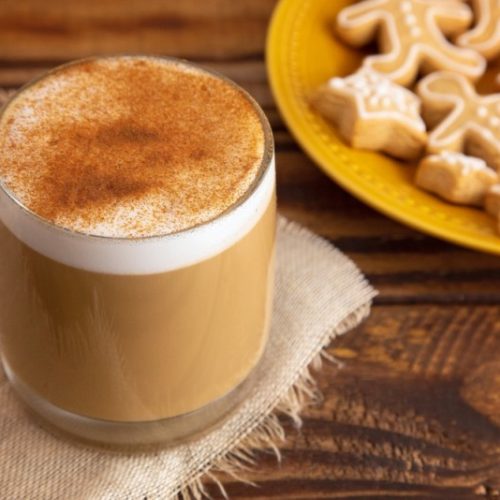 ---
7. Maple Latte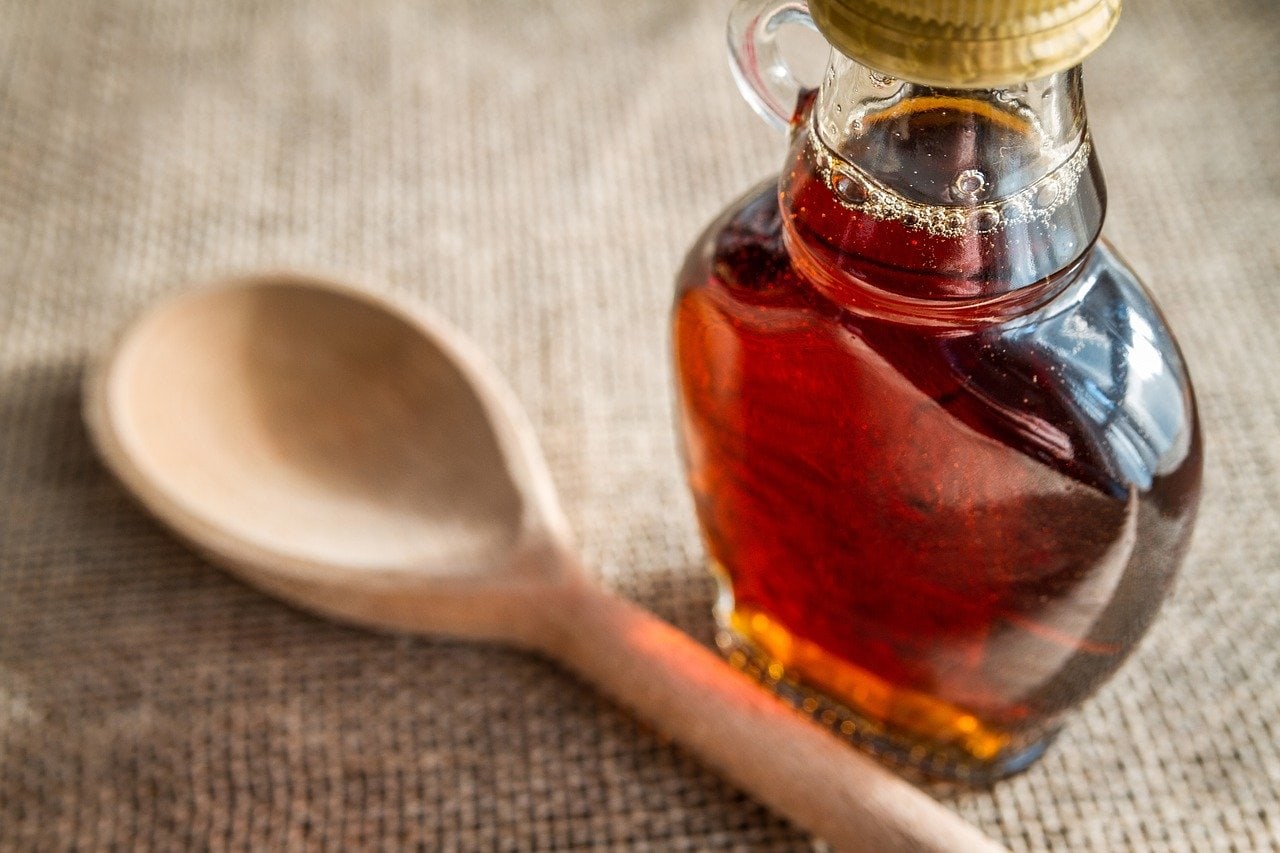 You don't have to be Canadian to enjoy this tasty drink! Try adding maple syrup to your latte for a sweet, complex coffee drink. Bonus points if you serve it with pancakes.
Cozy Maple Latte Recipe
The heart of the maple latte is the classic latte. A traditional latte is three parts milk to one part espresso, and we're going to stick with that ratio for this recipe. Add maple syrup and you've got a sweet, cozy treat!
Try this delicious recipe!
---
8. Whipped Coffee (Dalgona)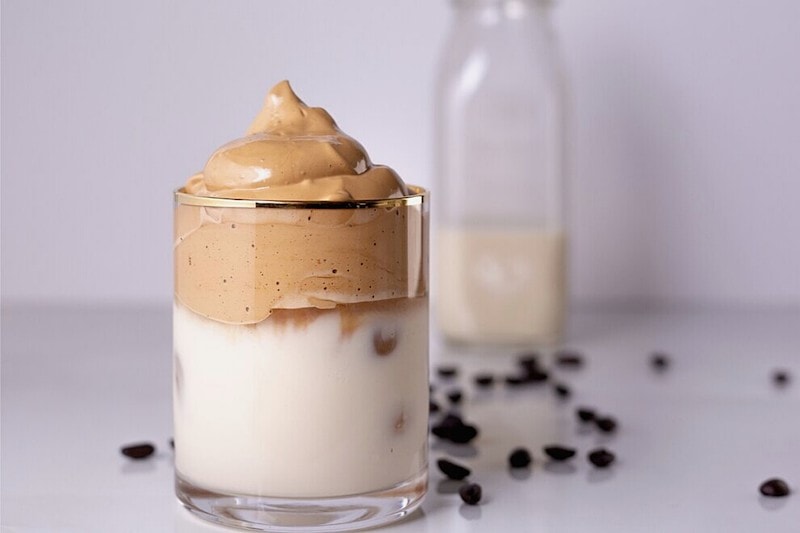 The internet has been abuzz with this fluffy, milky coffee drink for a while now. If you haven't gotten a chance to try it, now's your chance. And we've also put together a recipe for making whipped coffee without instant coffee!
Whipped Coffee
To begin, you'll need three ingredients and two pieces of equipment that you probably already have at home. The beauty of whipped coffee is that it's super simple to make, and you won't have to break the bank to try it at home.
Try this delicious recipe!

---
9. Dunkin Donuts Iced Coffee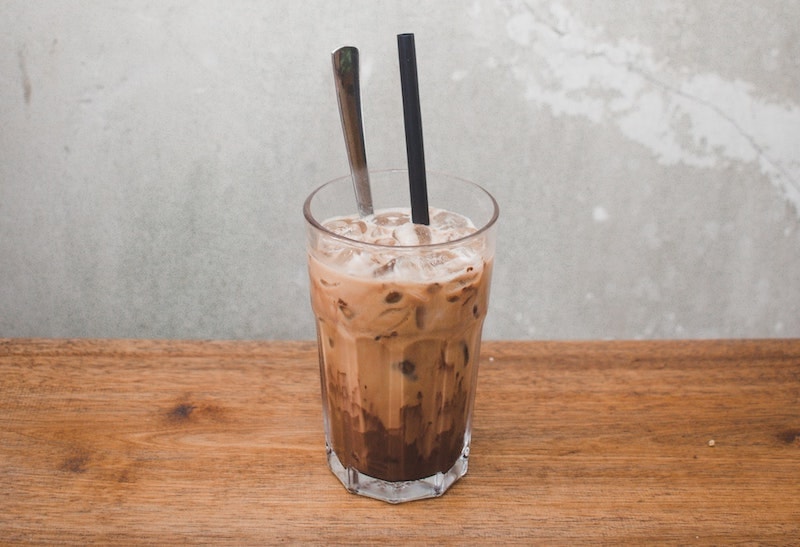 Dunkin Donuts is famous for its creamy, sweet iced coffee. You can make a homemade version that's even better! It's the perfect afternoon pick-me-up.
Dunkin Donuts Iced Coffee
What makes Dunkin's iced coffee so good? Generous amounts of milk and sugar! Here's the simple recipe.
Try this delicious recipe!

---
10. Mexican Mocha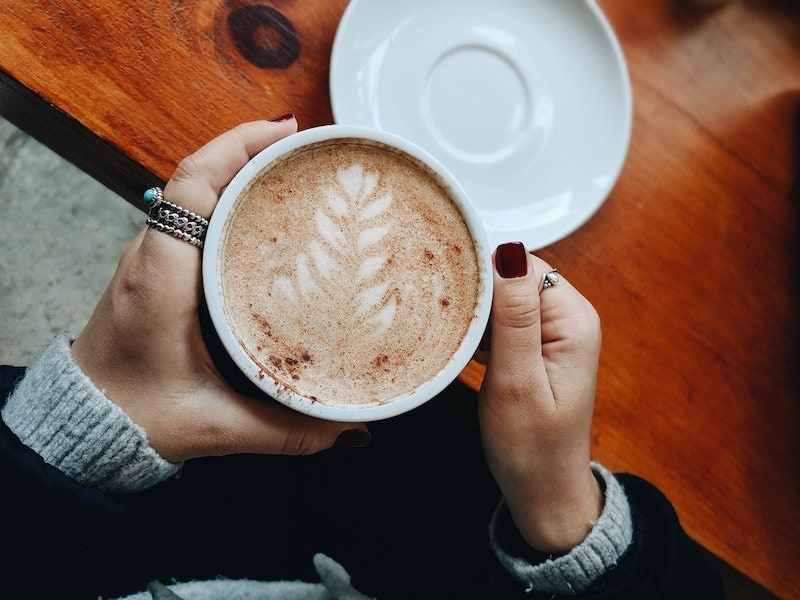 Cinnamon and chocolate is one of the world's best flavor combinations. Add espresso and a little cayenne and your taste buds will be in heaven! The Mexican Mocha is a drink that tastes impressive but is surprisingly easy to whip up.
Authentic Mexican Mocha
A Mexican mocha is a coffee drink that uses strong coffee or espresso to create a base for a spice profile inspired by Mexican chocolate cake and other desserts. It includes cinnamon, nutmeg, cocoa powder, and cayenne pepper. That's right! The cayenne pepper offers a little kick that perfectly pairs with the milk and sugar you'll also add to this beverage.
Try this delicious recipe!

---
11. Cafe Cubano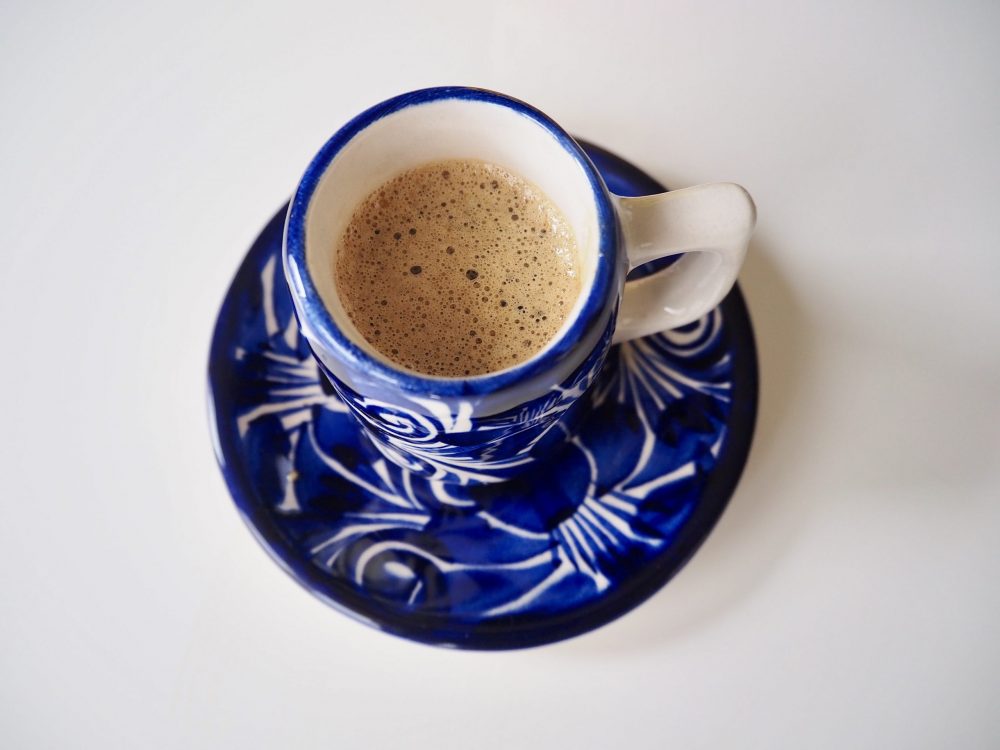 The espuma (foam) on top of this espresso drink is made by whisking sugar and espresso together. Luckily, you don't have to fly to Cuba (or Miami) to try it!
Authentic Café Cubano
Café cubano is traditionally brewed in a stovetop Moka pot using finely-ground Cuban coffee. Serve your drink in a small cup, also known as a tacita, and top it with a distinctive light brown froth, called espuma! This layer, made with whipped sugar and espresso, is a version of the crema found on typical shots of espresso.
Try this delicious recipe!
---
12. King Cake Latte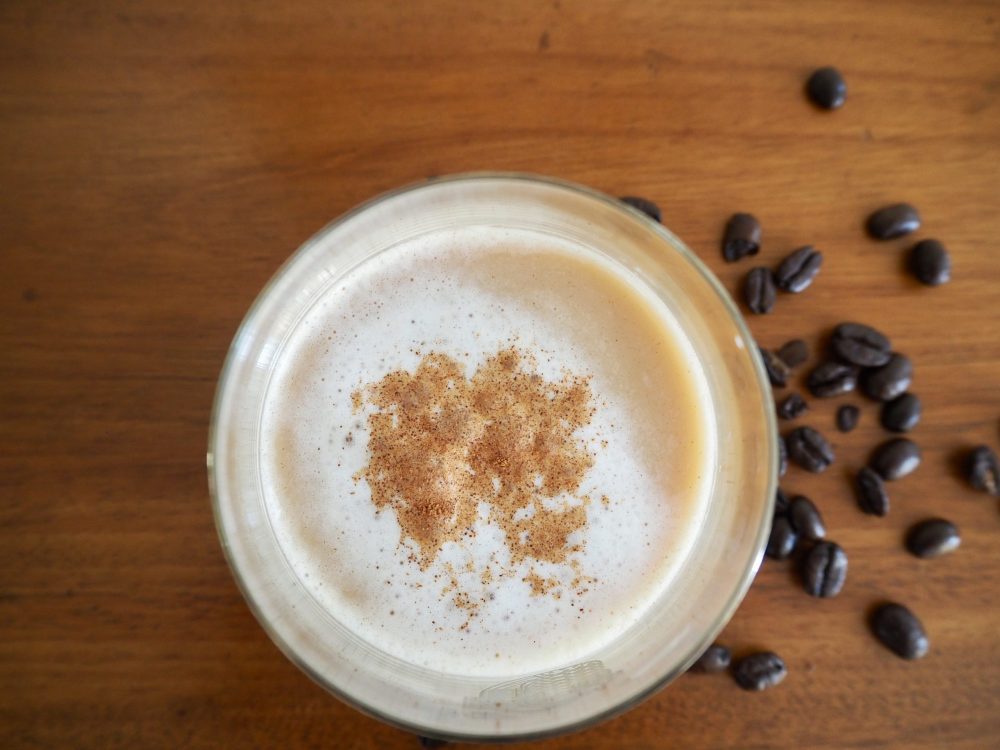 What would a list of sweet coffee recipes be without a visit to New Orleans? The King Cake Latte is the perfect way to celebrate Mardi Gras — or any other Tuesday.
Incredible King Cake Latte
Celebrate Mardi Gras in style with this incredible spiced King Cake latte recipe! The brown sugar, caramel, and cinnamon make festive additions to a classic latte.
Try this delicious recipe!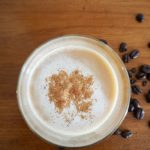 ---
13. Vietnamese Iced Coffee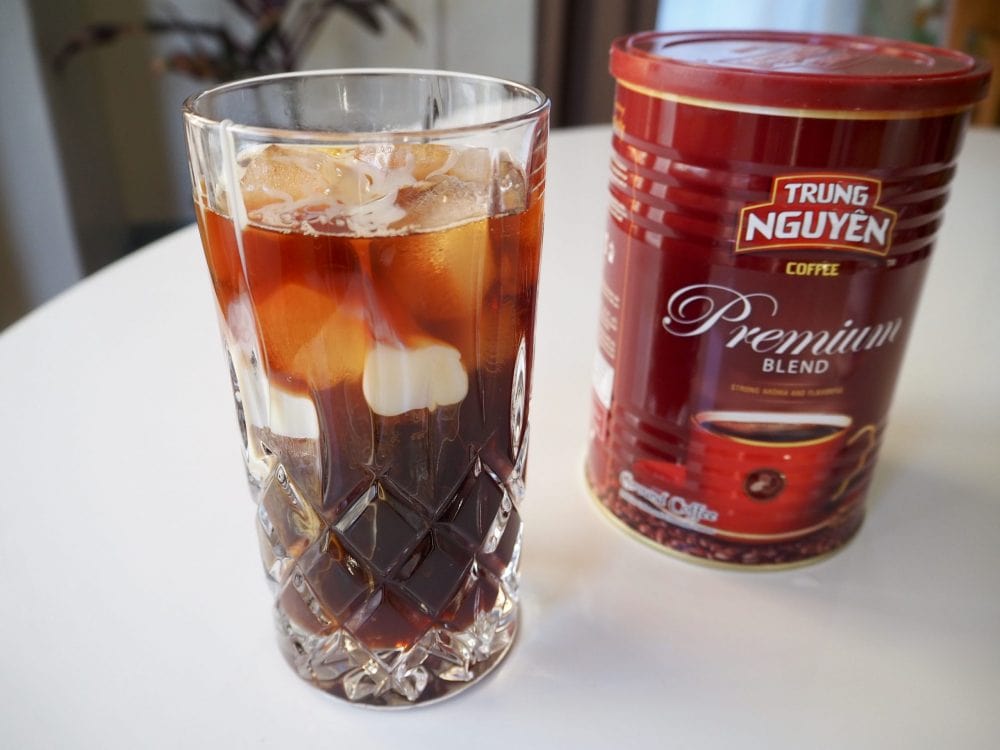 Vietnamese iced coffee combines strong steeped coffee with sweetened condensed milk. The results may not be low-calorie, but they are out-of-this-world delicious!
Decadent Vietnamese Iced Coffee (Cà Phê Sữa Đá')
Sweet, rich, and creamy, Vietnamese iced coffee is a decadent treat. And you don't have to fly to Vietnam to try it! Here's an easy recipe to make Vietnamese iced coffee at home.
Try this delicious recipe!
---
14. Irish Coffee
Looking for an alcoholic sweet coffee drink? Irish coffee is the king of coffee cocktails, mixing Irish whiskey with Baileys Irish cream and strong brewed coffee. A cozy treat that's amazing in front of a roaring fire.
Irish Coffee with Baileys
Are you wondering how to make Irish coffee? This hot coffee cocktail is easy to make and perfect for cozy winter nights. Combine hot brewed coffee with Baileys and Irish whiskey for an irresistible treat.
Try this delicious recipe!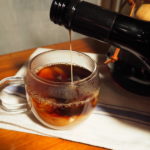 ---
15. Flaming Spanish Coffee
Get the fire extinguisher ready! To make this cocktail, you set high-proof rum on fire. The flames caramelize the drink's sugar rim, adding a sweet dimension to the coffee and coffee liqueur.
Flaming Spanish Coffee Recipe
What makes the flaming Spanish coffee so special? Caramelized sugar and rum mix with coffee and coffee liqueur to make this delicious, complex coffee cocktail. And did we mention that you set it on fire? Here's the unexpectedly simple recipe.
Try this delicious recipe!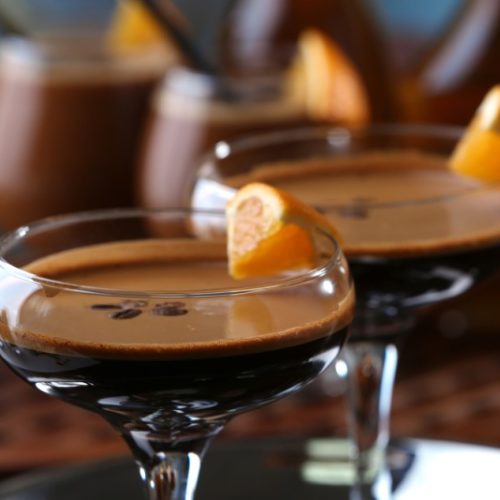 ---
16. Vanilla Bean Frappuccino with Coffee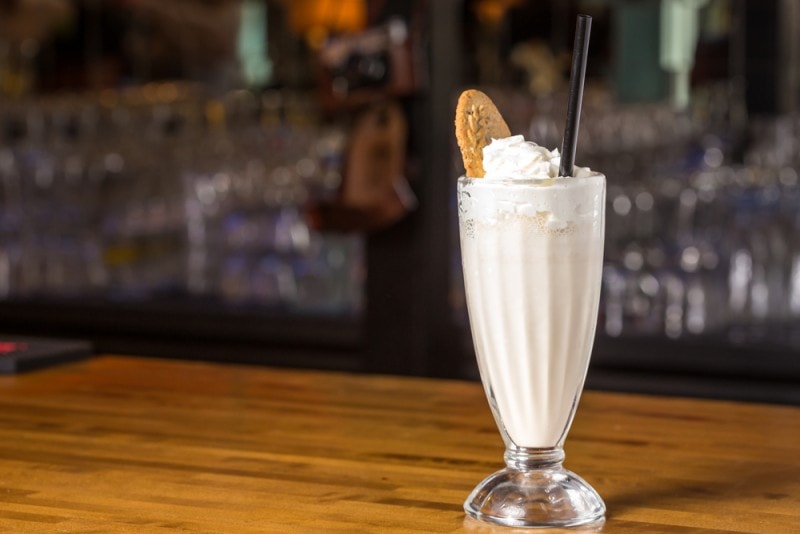 Vanilla bean frappuccinos are some of the most satisfying sweet coffee drinks you can possibly make. Skip the Starbucks line and whip up this easy recipe at home — with coffee for a little extra kick!
Vanilla Bean Frappuccino With Coffee
Any coffee lover with a sweet tooth will adore this simple, satisfying recipe. Blend coffee and vanilla ice cream to make the perfect icy treat!
Equipment
Blender

Spoon

Two tall glasses
Ingredients
3

tablespoons

vanilla syrup

2

cups

cold coffee

2

cups

vanilla ice cream

2

cups

ice

2 to 3

drops

vanilla extract

whipped cream

optional

vanilla wafers

optional
Instructions
First, brew about two cups of coffee and allow to cool to room temperature.

Next, add the ice cream and cooled coffee to your blender.

Blend on low for 10 to 15 seconds.

Add in the vanilla syrup, extract, and ice.

Blend again going from low to high for about a minute or until all the ingredients are well-blended.

Pour the mixture into two tall glasses.

Spray some whipped cream on top and garnish with one vanilla cookie broken in half. Place each half on either side and enjoy!
Notes
We wanted to point out a few things with this recipe. First, this is meant for two people, so feel free to cut it in half if you plan to sip solo. Also, you can use traditional vanilla for this as the "bean" flavor will come in elsewhere. Finally, we suggest going with a light to medium roast for your coffee as it better suits the frappuccino.
Nutrition

The Bottom Line
We hope you found a sweet coffee recipe (or three) to enjoy today. Drinking coffee black is a great way to taste complex beans, but sometimes you want something a little sweeter.
RELATED READS:
---
Featured Image Credit: Marina Zaharkina, Unsplash