Coffee martinis and Irish coffee cocktails are tasty ways to bring your favorite drink into the after-dinner sphere. But sometimes you want something a little more dramatic — and what's more dramatic than setting your cocktail on fire?
Flaming Spanish coffee is as easy to make as it is impressive. That's a rare and irresistible combination! Despite its name, Spanish coffee doesn't come from Spain. It originated in Portland, Oregon in the 1970s. Here's the surprisingly simple recipe, along with some helpful brewing tips.

What is flaming Spanish coffee?
Flaming Spanish coffee is a particularly impressive cocktail made with rum, triple sec, coffee, and coffee liqueur. To make one, you use flaming alcohol to caramelize a sugar rim, then top off with brewed coffee and liqueur. If you're making this for guests, we recommend you invite them into the kitchen to watch the preparation, as the flames will have gone out by the time the drink's ready to serve.
---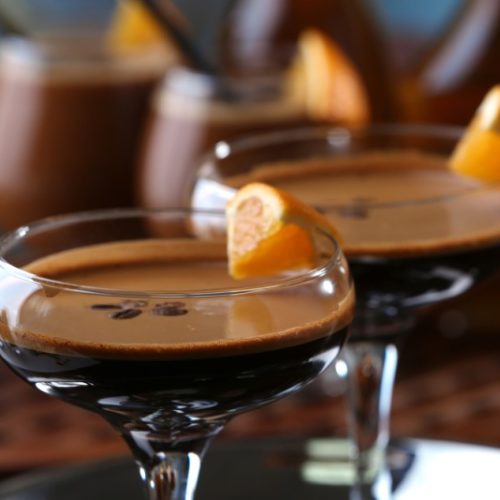 Flaming Spanish Coffee Recipe
What makes the flaming Spanish coffee so special? Caramelized sugar and rum mix with coffee and coffee liqueur to make this delicious, complex coffee cocktail. And did we mention that you set it on fire? Here's the unexpectedly simple recipe.
Equipment
1 tempered cocktail glass

1 small bowl

Matches or lighter
Ingredients
3/4

ounce

151-proof rum

1/4

ounce

triple sec

1 ½

ounce

coffee liqueur

3

ounces

freshly brewed coffee

1

wedge

lemon

or orange

1

teaspoon

white sugar

Whipped cream and ground cinnamon

optional
Instructions
Pour the sugar into the small bowl and run the lemon wedge around the lip of your tempered glass. Then dip the glass lip in the sugar, turning to cover the entire lip.

Pour the rum and triple sec into the glass.

Carefully set the alcohol on fire. Holding the stem, slowly turn the glass to allow the flames to caramelize the sugar rim.

Add the coffee and coffee liqueur. Your flames should now be extinguished.

If you'd like, garnish with a spoonful of whipped cream and sprinkle of cinnamon. Or add a wedge of lemon or orange to the rim of the glass. That's it -- your flaming Spanish coffee is ready to enjoy!
Nutrition

Flaming Spanish Coffee Variations:
Now you know how to make basic Spanish coffee. If you want to customize this tasty drink, here are a few brewing tips to get you started:
What kind of coffee works best?
The coffee is very important to the flavor of this cocktail, so you should use a well-brewed cup. Use your favorite brewing method and high-quality, freshly-ground coffee beans. You can also use espresso instead of brewed coffee — just substitute two shots of espresso for the 3 ounces of brewed coffee.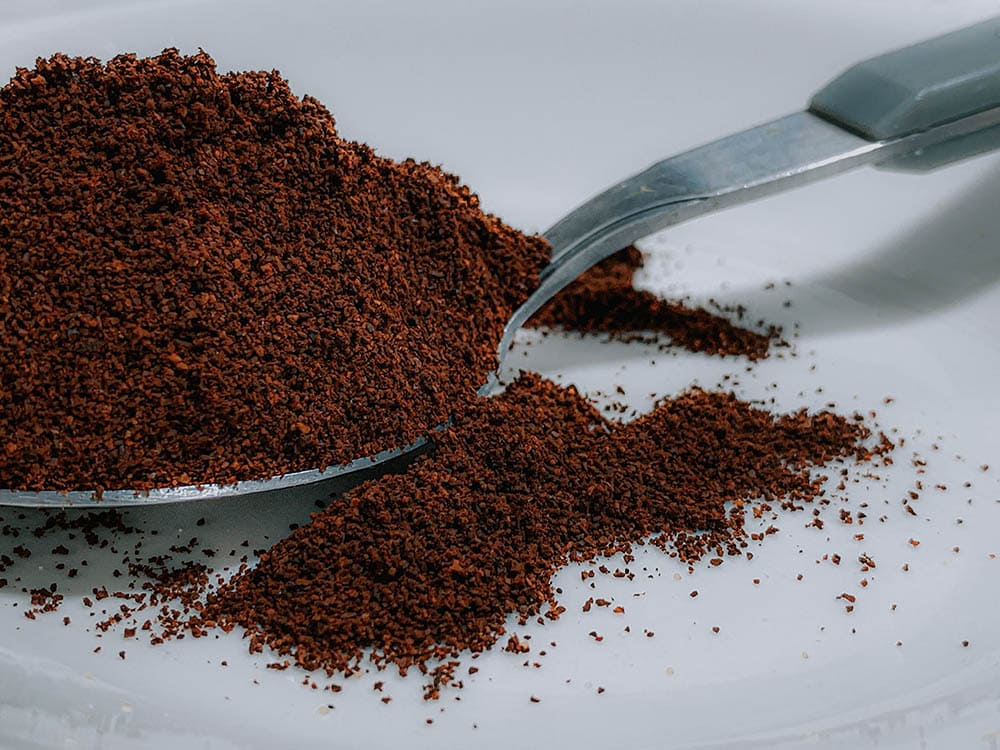 Which coffee liqueur should you use?
Many recipes use Kahlua or Tia Maria's, which are both delicious liqueurs made with coffee. You can also save money and expand your cooking skills by making coffee liqueur at home. Our simple recipe only needs a few inexpensive ingredients, though for the best results, you'll want to let it steep for about 10 days.
Homemade Coffee Liqueur
Coffee liqueur is surprisingly easy to make at home -- all you need are a few simple ingredients and a week or two of resting time!
Try this delicious recipe!
Why does the rum need to be 151-proof?
151-proof rum has extra alcohol in it, which is important for the flaming part of the process. When you set it on fire, you burn off some of the alcohol, so you need the rum to be extra strong to produce the right amount of flames for caramelization.
What kind of glass should you use?
Many cocktail recipes tell you what shape of glass to use, but it's generally more of a serving suggestion than a requirement. Because you're setting the rum on fire inside your glass, it's a little more important to use the right glass in the recipe. For a flaming Spanish coffee, you need a tempered glass that can handle temperature changes. Many wine or cocktail glasses will work for this — but don't use anything too fragile! The other thing you need is a handle. You'll be holding the handle while caramelizing the sugar, so you don't want to use a rocks glass or anything without a good handle. Otherwise, you might burn your fingers!

Final Thoughts
There are many ways to combine coffee and alcohol, but flaming Spanish coffee is one of our favorites. There's nothing quite as exciting as lighting a cocktail on fire! We hope you enjoy the Spanish coffee cocktail as much as we do. And if you want a non-alcoholic option, why not try making a creamy Spanish latte?
RELATED RECIPES:
---
Featured image: Africa Studio, Shutterstock