Beet lattes are stunning coffee drinks — but that's not all they have going for them! These bright pink lattes offer some impressive potential health benefits along with their naturally sweet taste. So why not add a few vegetables to your morning cup?
Keep reading to find our delicious beet latte recipe featuring beet powder, maple syrup, and cinnamon! It's lightly spiced, slightly sweet, and full of rich espresso flavor.

Stunning Beet Latte
This naturally flavored latte is a beautiful shade of pink -- thanks to the beets! With a dash of frothy almond milk, cinnamon, and maple syrup or honey, it's a delicious way to get caffeinated and eat a few vegetables at the same time.
Equipment
Saucepan

Stovetop

Large mug

Milk frother or whisk
Ingredients
1

shot

espresso

or ¼ cup brewed coffee

2

tablespoons

beet powder

1

tablespoon

water

1

teaspoon

maple syrup

or honey

½

teaspoon

cinnamon

1

cup

almond milk

divided
Instructions
Make your coffee. Pull one shot of espresso or brew ¼ cup of coffee using your favorite brewing method. We recommend making strong coffee to get the best flavor!

Add the beet powder, water, and maple syrup to the saucepan. Heat over medium-low, stirring regularly, until well blended and warm.

Add ¾ cup almond milk to the saucepan, reserving ¼ cup to be frothed. Stir often and heat until the creamy mixture is hot.

Froth the remaining almond milk using a whisk or steam wand.

Pour the espresso into your large coffee mug. Then add the beet and milk mixture. Top with the frothed almond milk.

Sprinkle on your cinnamon, and enjoy your bright pink beet latte!
Nutrition

Homemade Beet Latte Recipe Variations
Now that you've seen the simple recipe, are you ready for a few variations? Let's get started!
Beet Powder vs Fresh Beets
Beet powder is the easiest way to add beets to your latte. It's shelf-stable and only needs to dissolve in water. Plus, you can find it online, in the health section of your grocery store, or even at the pharmacy!
Of course, you can also use fresh beets. If you have a few beets on hand, boil or roast them and blend them with almond milk, cinnamon, and a little maple syrup or honey. This adds an extra step or two to the process, but you may find you love the added flavor!
Honey, Maple Syrup, Sugar?
We recommend using maple syrup or honey for a little unprocessed, natural sweetening. If you're vegan, stick with maple syrup, or substitute it with agave. You can also make simple syrup using regular white sugar or skip the sweetening altogether. Beets are naturally slightly sweet, and that may be enough for you!
Skipping the Coffee in Your Bette Latte
Here at Coffee Affection, we're big fans of adding coffee and espresso to almost everything. With that said, you can skip the coffee in this latte for a caffeine-free treat. You won't get the added flavor or caffeine boost, but you will get a healthy drink full of fiber, vitamin C, iron, and potassium. Beets may also lower your blood pressure and improve your athletic performance!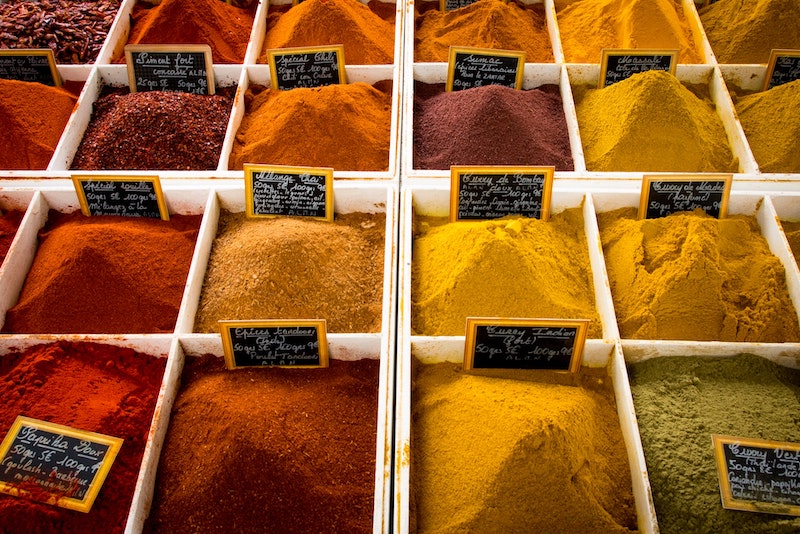 Spices
Is there such a thing as too many tasty spices? Our base recipe adds just a sprinkle of cinnamon, but you can add other spices if you'd like! Keep in mind that some spices, like turmeric, will change the color of your drink.

Final Thoughts
What are you waiting for? This healthy bright pink latte isn't going to brew itself — though it's so easy to make, you might feel like it is! We hope you enjoy this tasty beet latte as much as we do. A stunning coffee drink is mere minutes away…
RELATED RECIPES:
---
Featured Image Credit: Maddi Bazzocco, Unsplash