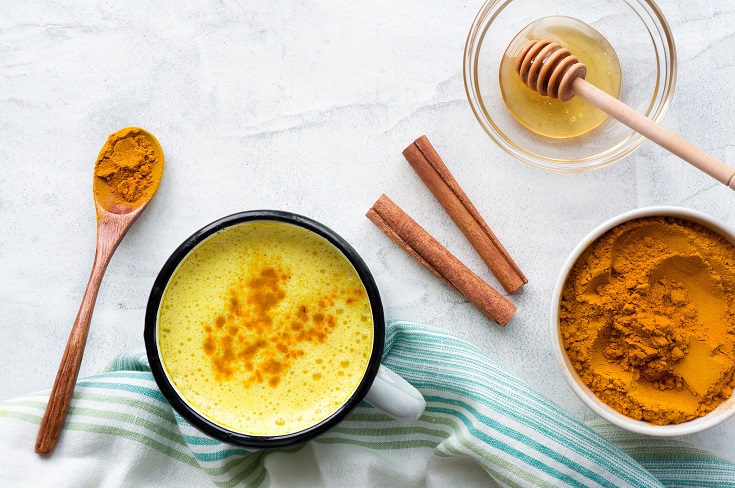 Most coffee drinkers are well aware of how good coffee can make you feel — it boosts your mood, gets you energized, and starts your morning off with a familiar and comfortable routine. And on top of all of these positive mental effects, black coffee is still healthy for you!
But did you know that coffee can be mentally beneficial, physically healthy, and delicious? That's right: black coffee might be healthy, but we've put together a list of our favorite healthy coffee recipes that will provide all the benefits of black coffee while tantalizing your taste buds too! If you're wondering how to make healthy coffee or low-calorie coffee drinks, scroll down. Get ready for the healthiest homemade drinks of your life:

1. Vanilla-Almond Coffee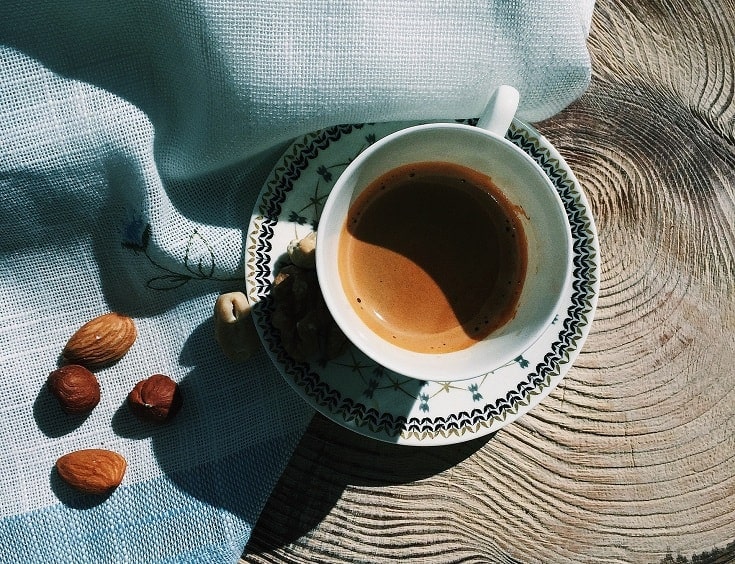 We're starting the delicious coffee recipe train strong with this recipe for vanilla-almond coffee. It's as simple as adding some vanilla and almond extract, which add no calories, no sugar, and no fat, all while providing some warm and delicious flavors to your coffee. It's the perfect coffee drink to enjoy early in the morning, and it will wake your senses up from the first sip!
---
2. Vegan PSL (Pumpkin Spice Latte)
Whether we admit it or not, each of us looks forward to the fall season for at least one reason: pumpkin-flavored everything. Lose yourself in a chilly, autumn morning with this pumpkin spice latte recipe. It's made with almond milk and actual pumpkin, so it's low in calories and fat, but it's high in fall flavor!
Healthy Pumpkin Spice Latte With Almond Milk
Whip up an easy, affordable, HEALTHY pumpkin spice latte using almond milk! Add plenty of spices and a natural sweetener like honey or agave to make the perfect fall drink.
Try this delicious recipe!

RELATED: The 6 Best Vegan Coffee Recipes (With Pictures)
---
3. Iced Vanilla Latte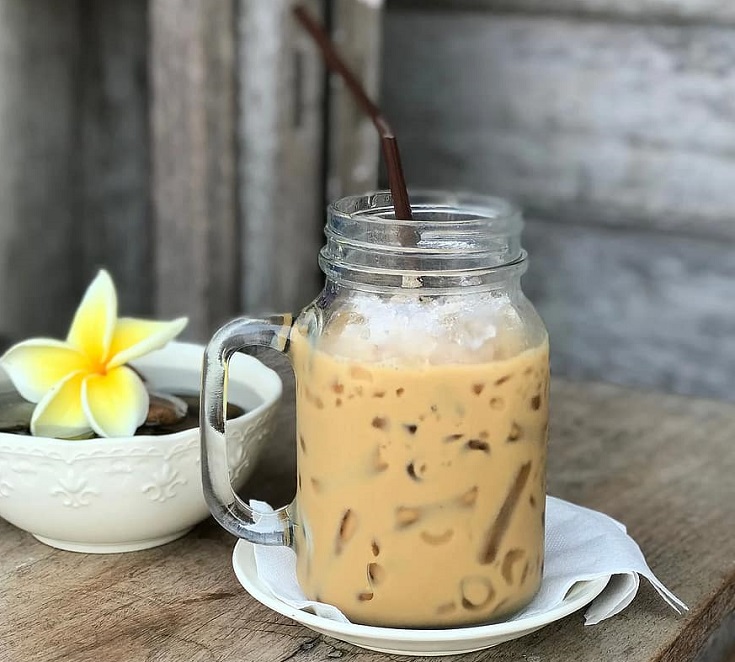 Okay, maybe you're not quite ready for pumpkin everything, but you still love refreshing iced lattes. For you, this iced vanilla latte recipe will probably tickle your fancy. This healthy iced coffee recipe is low in calories, especially if you swap out the whole milk for a skim or part-skim option. Either way, you're bound to fall in love at first taste.
---
4. Regular Ole' Cold Brew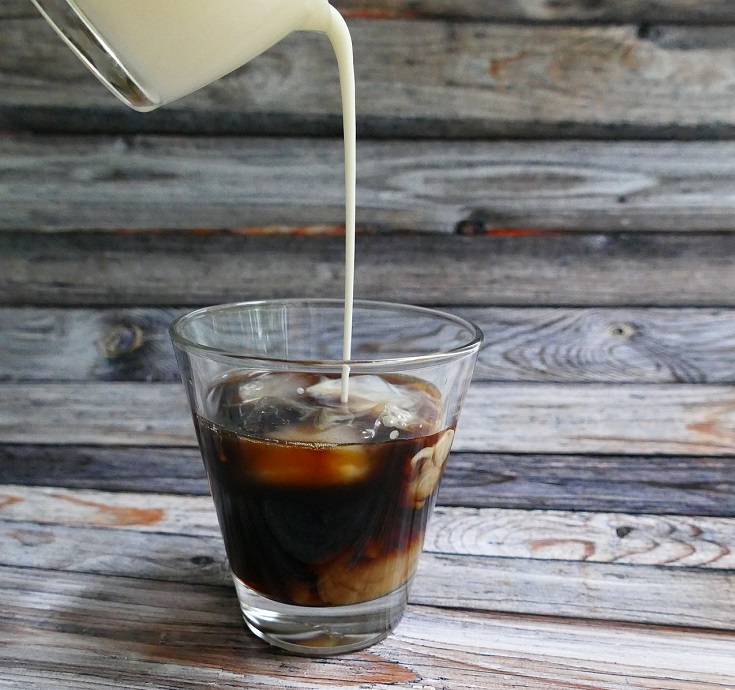 You may already know you love coffee, but you might not know just how much if you haven't tried cold brew coffee. Although it's still just made with coffee grounds and water, the brewing process is totally different and leads to a very smooth, non-acidic, less-bitter tasting coffee. It's delicious and easy to make, and since it's just black coffee, it's as healthy as…well, black coffee. Check out this recipe for creating the perfect cold brew!
How to Make Cold Brew in a Mason Jar
All you need to make cold brew is coarsely ground coffee, cold water, and a Mason jar. Oh, and 16 hours, but trust us, it's worth it! Here are the simple steps.
Try this delicious recipe!
---
5. Vegan, Low-Sugar Café Mocha
Ready for a low-calorie, low-fat coffee drink that's as refreshing as it is chocolatey? Yeah, we thought so! This recipe is fast and straightforward, and the cocoa powder adds a beautiful layer of complexity and indulgent flavor without packing in calories. This one is a must-try if you're vegan or like chocolate, and who doesn't fall into one of those categories?
---
6. Whipped Banana Latte
Fancy some fruit and tropical flavors in your coffee? Then you absolutely have to try this recipe for a whipped latte with banana! The banana adds refreshing frothiness, the chocolate sauce adds layers of deliciousness, and the low calories will have you jumping for joy and running for a second glass.
---
7. Bulletproof Coffee
Chances are you've heard of bulletproof coffee — now it's time to try it! This keto-friendly coffee beverage has been gaining popularity like crazy over the past few years for its low carbohydrates and physical and mental benefits. Will it make you bulletproof? No. Will it be a staple in your health-conscious coffee repertoire? Most definitely. Click here to get the recipe!
Simple Bulletproof Coffee
This bulletproof coffee recipe is as simple as it gets. To make it, you only need butter, coffee, a blender, and your favorite mug. If you're new to bulletproof coffee and are looking for a recipe to start with, we recommend this one. It will give you an appreciation for what bulletproof coffee is about at a fundamental level and give you a solid foundation to build off of going forward.
Try this delicious recipe!

---
8. Frozen Mochaccino
If you're someone who craves those frozen coffee drinks from Starbucks on a daily basis but can't bring yourself to drink 400+ calories before breakfast, you need to try this recipe instead! It uses low-fat milk, natural sweetener, and cocoa powder for layers of delectable, refreshing goodness. Enjoy this frozen coffee treat with confidence and without guilt!
---
9. Healthy Coffee Smoothie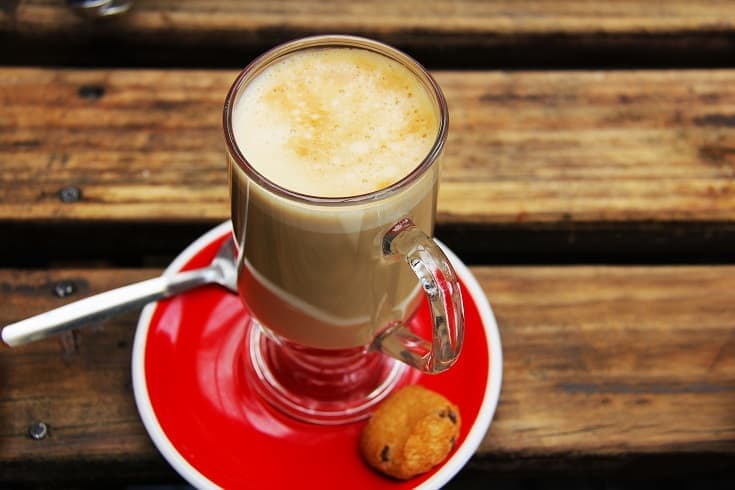 Maybe you love the idea of cold coffee beverages in the morning, but you want to add a little pizzazz to turn it into a proper health-conscious breakfast — that's where this coffee smoothie recipe comes in. It delivers energizing caffeine along with nourishing fruits and health flavorings for a perfect breakfast replacement smoothie!
Oat Milk Smoothie Recipe
Oat milk is an exceptional smoothie ingredient, especially if you're cutting back on dairy. This creamy smoothie is flavorful, smooth, and endlessly customizable.
Try this delicious recipe!
---
10. Instant Iced Latte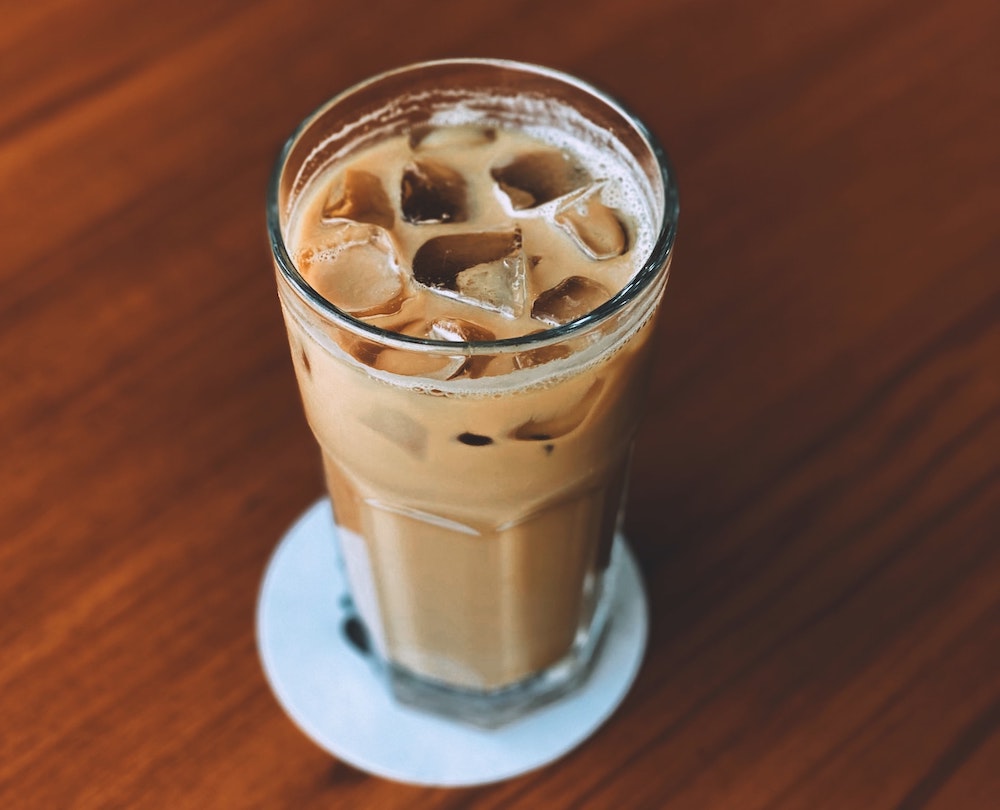 If you're looking to get your delicious caffeine fix, but you have minimal time in the morning, you should consider trying this recipe for an instant iced latte. It uses the power of instant coffee to make a creamy and refreshing latte that will get you up and going in no time at all!
---
11. Simple At-Home Latte
If lattes are your jam, but you don't have the fancy equipment like milk frothers to create them at home, then this recipe for an at-home latte is for you. It calls for low-fat milk and nothing but a microwave to create that tantalizing milky froth you'd expect from a high-end coffee shop.
---
12. Cinnamon Coconut Latte
How do you take an ordinary coffee beverage like a latte and add layers and layers of healthy flavors? Answer: with this recipe for a cinnamon coconut latte. Our mouths are watering just thinking about it! Coffee, cinnamon, and coconut all boast countless health benefits too, so this is the perfect healthy coffee to add to your morning.
---
13. Homemade Flavor Syrups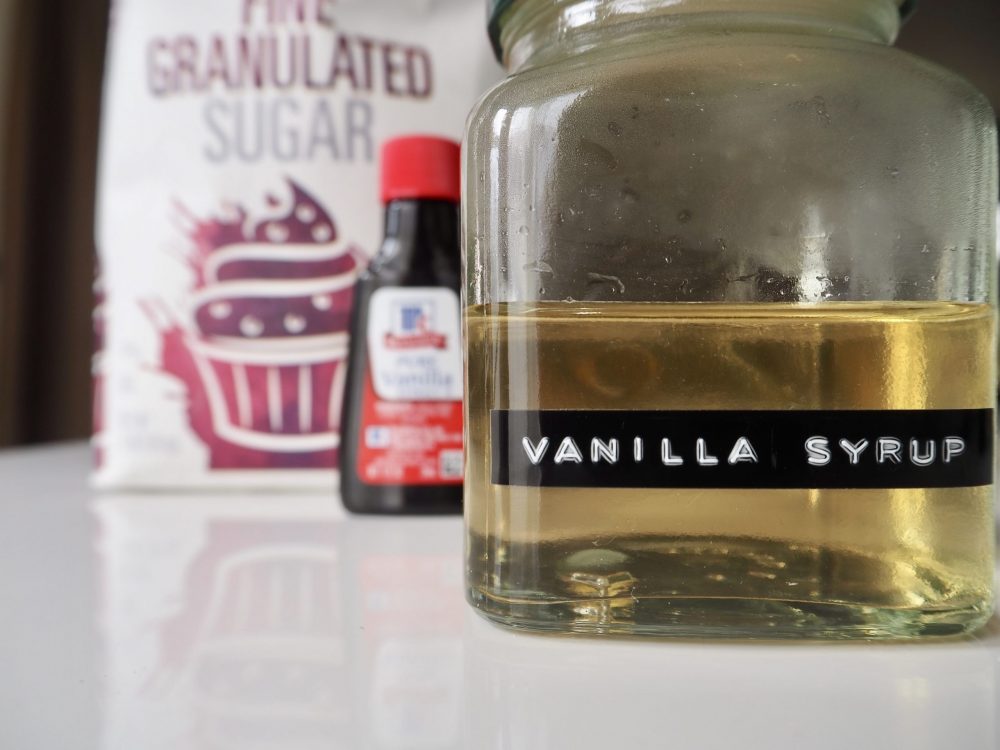 It's always tempting to get a pump or two (or five) of those delicious flavor syrups at Dunkin' Donuts or Starbucks, but who even knows what is in those? Probably nothing good! For a cheaper, healthier, and less mysterious option, check out this recipe for making your own flavor-packed syrups at home. It's easy, inexpensive, and downright delicious!
---
14. Cashew Coffee
You read that correctly! Next up on our list of healthy coffee recipes is this one for making cashew coffee. You've heard the health benefits of coffee and cashews separately, so why not combine them? It's well worth a try.
---
15. Cashew Date Coffee Creamer
We're sticking with the cashew theme to mention this recipe for cashew and date coffee creamer. It's keto- and paleo-friendly, it's vegan, it's healthy, and the flavor is absolutely nuts! See what we did there?
Try this healthy coffee creamer recipe as a delicious and healthy alternative to dairy products in your coffee. You can thank us later.
---
16. Honey Spiced Latte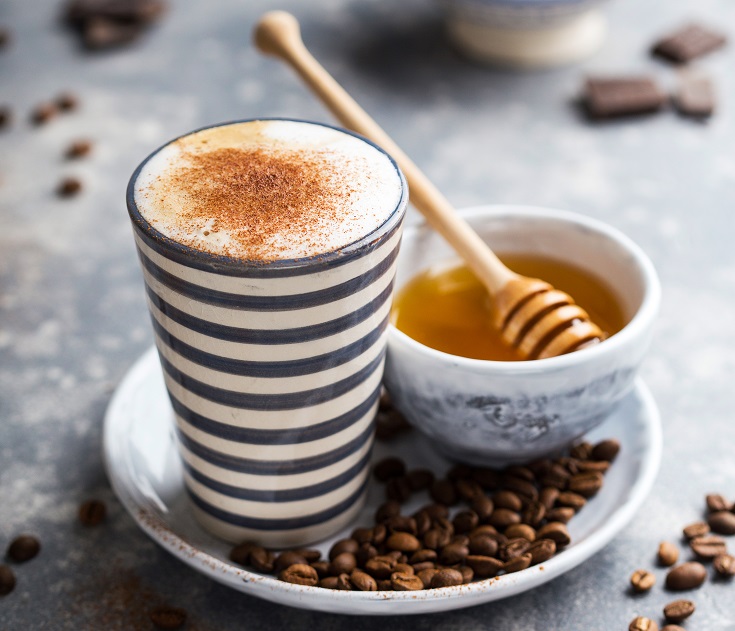 Honey makes a beautiful and natural alternative to sweeteners like refined cane sugar, and it shines through in the flavor profile of this honey spiced latte recipe. The honey adds an exquisite sweetness, while the spices round out the coffee's bitterness for a healthy and irresistible combination of flavors.
---
17. Cinnamon Roll Mocha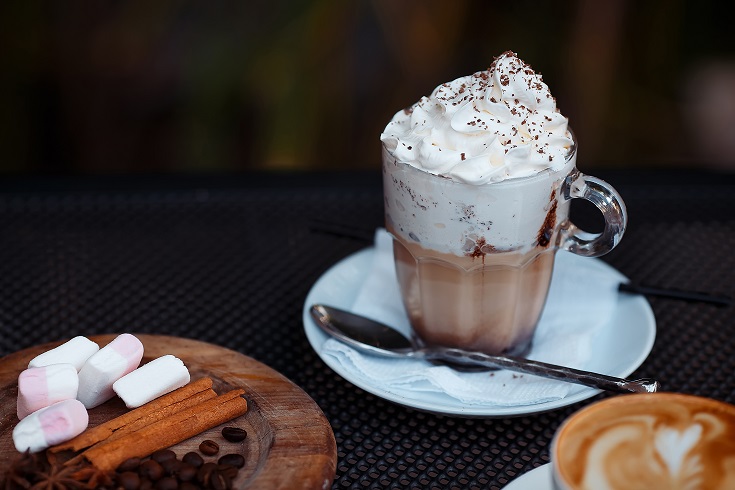 You probably can't even say "cinnamon roll mocha" without smiling, and that's because few things go together as well as coffee, cinnamon, and chocolate flavors. This recipe has robust but healthy ingredients that create layers of warmth and joy in your coffee cup.
---
18. Honey Cinnamon Iced Latte
One sip of this delicious honey cinnamon latte and you may just swear off of those expensive and sugary Starbucks drinks for good! This recipe includes wholesome and healthy ingredients that combine so perfectly to make a coffee that tastes a bit like Cinnamon Toast Crunch…and in no way is that a bad thing!
---
19. High-Protein Cappuccino
https://www.instagram.com/p/BkHiBIDA_U-/
Maybe your idea of "healthy" is something that contains protein, something that will provide both short-term and long-term energy. If this sounds like you, then this recipe for a protein-packed cappuccino will be right up your alley! It uses protein powder to add flavor and muscle-building capability to your morning coffee.
RELATED READ: How to Make Protein Coffee (Easy Recipes)
---
20. Hot Ginger Coffee
The health benefits of ginger have been apparent for a long time now, so why not add this delicious spice to your already healthy coffee? This recipe for hot ginger coffee is unique, full of flavor, and will have you heading for a second and third glass just for the taste!
---
21. Low-Carb Blended Coffee Frappé
Sometimes you want hot, black coffee in the morning, and other times you want dessert in a mug. For those days when dessert seems more intriguing as a pre-breakfast treat, follow this recipe for making healthy, low-sugar, low-carb coffee creations! You can also make these after dinner for friends and family as dessert.
---
22. Spiced Gingerbread Coffee Recipe
Maybe it's early December just before the holidays, or maybe it's early summer and you're planning a trip to the beach. We totally understand breaking into a mid-July chorus of your favorite holiday song any time of year! This delectable and indulgent winter-time coffee recipe is perfect for any season, despite what your friends might say.
---
23. Chocolate Peanut Butter Protein Shake
The title of this fantastic recipe doesn't mention coffee anywhere, but that's only because it contains too many delicious ingredients to name them all! This refreshing and protein-packed coffee shake has flavors of chocolate, peanut butter, oats, banana, and, of course, coffee. Need we say more? Get to prepping!
---
24. Iced Hazelnut Latte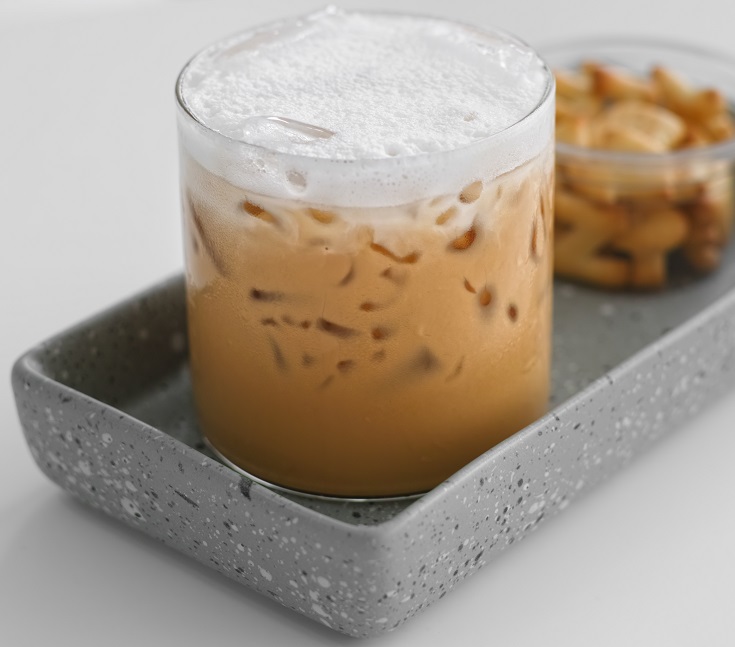 Last on our list, but certainly not least, is this recipe for an iced hazelnut latte. It contains low-sugar and low-fat ingredients, but it sure doesn't skimp on the flavor! Perfectly refreshing and far fewer calories than you'd ever get in a mixed coffee drink from Starbucks. This coffee will be your new healthy go-to.
---
25. How to Make Healthy Coffee (Easiest Method)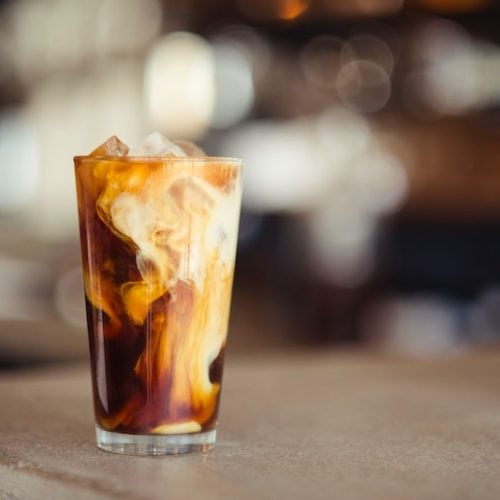 Healthy & Delicious Iced Coffee
This simple recipe will help you prepare a refreshing iced coffee that's healthy and incredibly tasty! Pour cooled coffee over ice, add a splash of almond milk, and sprinkle on your favorite spice to make a healthy treat.
Equipment
Coffee maker

Tall glass

Spoon
Instructions
Brew your coffee and let it cool for 5 minutes.

Fill a cup with ice. We like to use coffee ice to avoid watering down the drink, but regular ice is delicious as well!

Pour the coffee over the ice and stir to help it cool.

Add an ounce or two of almond milk. Then sprinkle on a little cinnamon (or your favorite spices) and enjoy your healthy iced coffee!
Nutrition

Enjoy Our Healthy Coffee Recipes!
And there you have it: 25 delicious and nutritious coffee drinks to perk up your morning and add some guilt-free deliciousness to your day. Whichever of these you choose to indulge in, we're confident it will quickly become your favorite coffee recipe! We hope you've found a tasty drink (or three) to whip up today. Enjoy one of these low calorie coffee drinks whenever you'd like.
If you want to try something a little less healthy, we recommend dalgona coffee (decadent whipped coffee)! And if you'd like something fruity and delicious, try our favorite coffee smoothie recipes.
RELATED READS: 
---
Featured Image Credit By: MasterQ, shutterstock