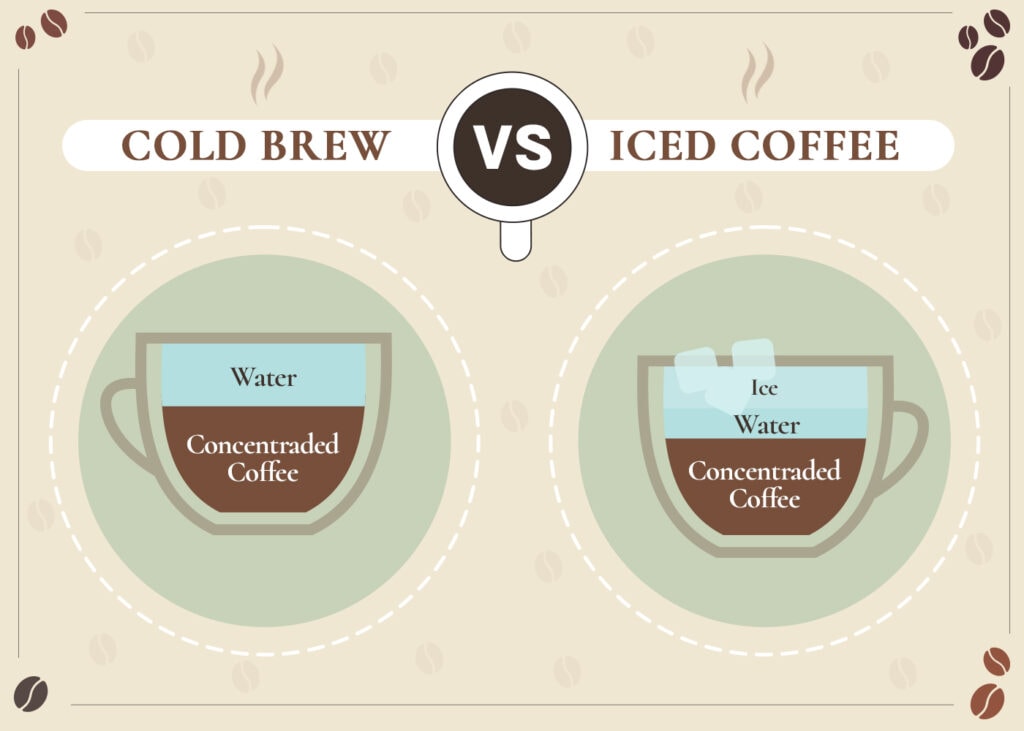 On the hottest summer days, only one drink sounds good: cold coffee. But should you choose iced coffee or cold brew? And what's the difference between these refreshing drinks?
We're here to answer your burning questions about cold coffee drinks. From the brewing method to the flavor, we're taking a close look at the differences between these popular café beverages. Cold brew vs iced coffee: let's get started!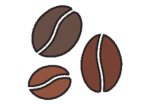 Cold Brew vs Iced Coffee: At a Glance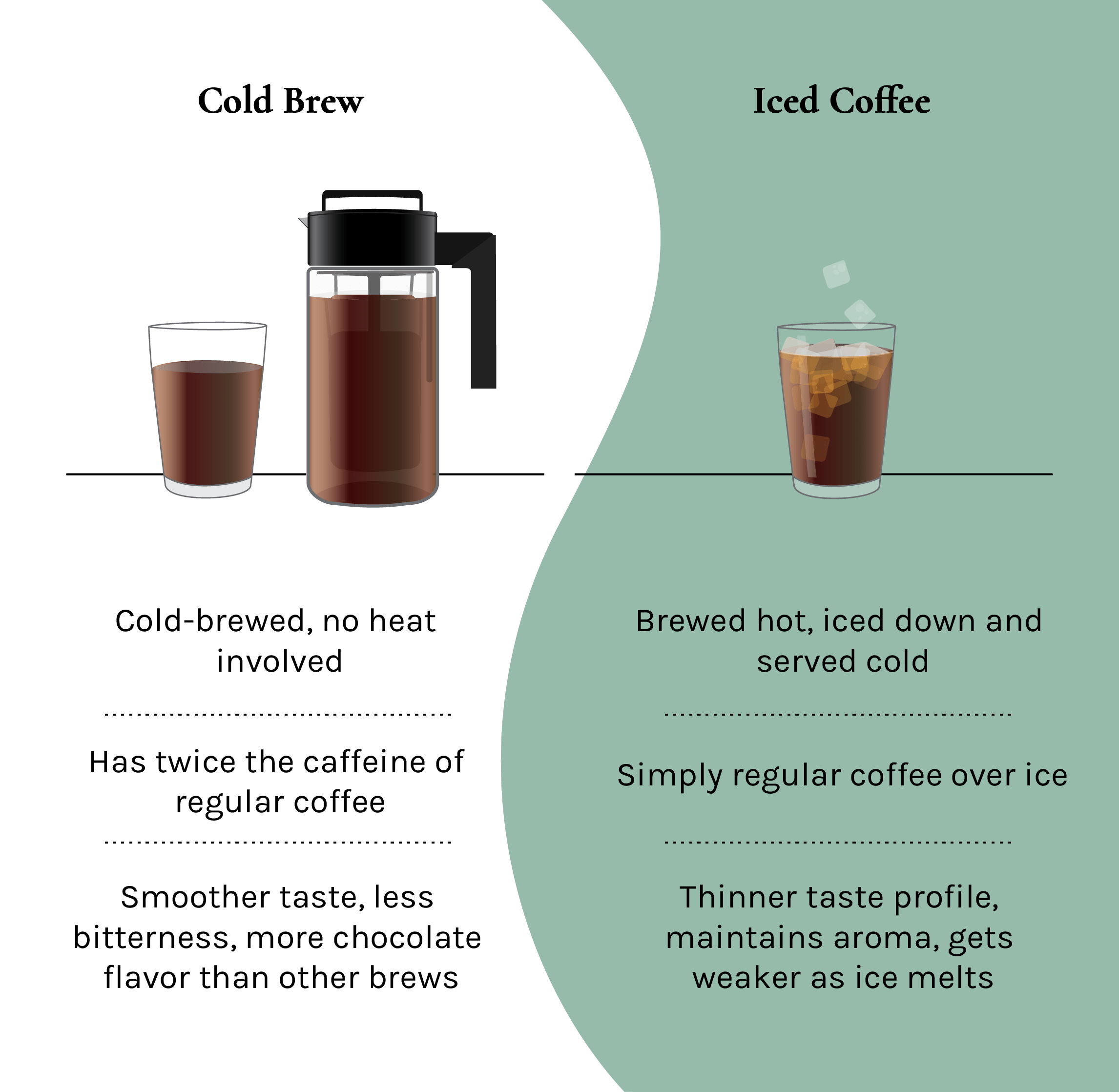 Brewing Method: How Are They Made?
The main difference between iced coffee and cold brew is how each drink is prepared. As the names suggest, one is regular coffee poured over ice, while the other is cold the entire time.
Cold brew is made by steeping coarse coffee grounds in cold water for 12 to 24 hours.
Iced coffee is exactly what it sounds like: regular brewed coffee poured over ice. To make it, you brew hot coffee using any brewing method. You can refrigerate this hot coffee or brew it directly over ice.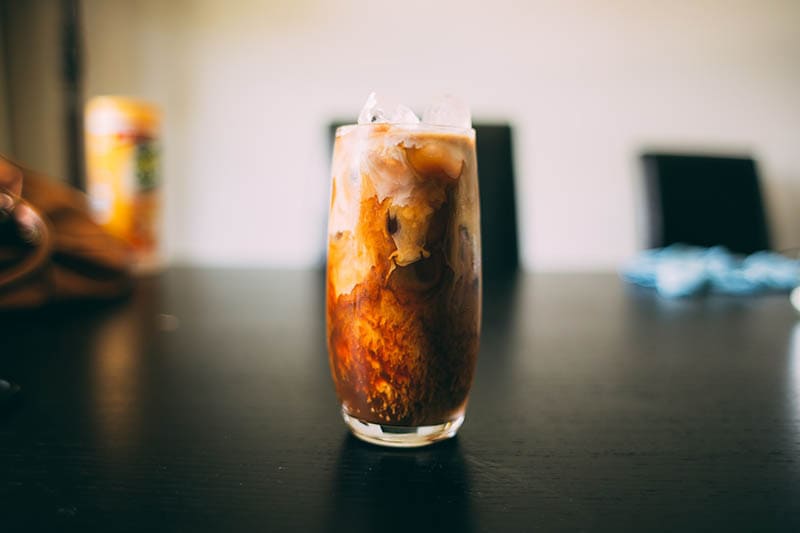 But what exactly is happening in each of these brewing methods, and how do they result in different flavors? Differences in time and temperature affect the final cup of coffee.
Time
The process of drawing flavor from coffee beans is known simply as "extraction," and this is influenced by countless different factors. Most notable, however, is time. The different flavor compounds in coffee beans are extracted at different speeds, and so the total time spent brewing can have a profound effect on what comes out of the beans.
Cold brew is a lengthy steeping method, lasting anywhere from 12 to 24 hours. Because you're leaving the coffee grounds in the water for so long, you want them to be coarsely ground. If you grind them too finely, you could end up over-extracting the beans, resulting in bitter coffee.
Iced coffee is made much more quickly, usually in just a few minutes, so you'll typically want to use more finely ground beans. This method also relies on another factor: hot water.
Water Temperature
Temperature is the other big factor in coffee preparation. A good rule of thumb is the hotter the water, the faster the extraction. Think about it this way: if you poured cold water through coffee grounds in a drip coffee machine or pour-over, you'd end up with only slightly brownish water. But leave that cold water in your grounds for hours and you'll have a flavorful cold brew.
That's why to make iced coffee, you'll need hot water. To make cold brew, you'll need cold or room temperature water.
Looking for a cold brew coffee maker?
---
Flavor: What Do They Taste Like?
All these factors affect how quickly flavor will be drawn out of coffee beans. Think about a spectrum of intensity: there's espresso with high temperature and high pressure (and a super short amount of time), traditional drip coffee with low pressure but high temperature (and a moderate amount of time), and then – at the very end of the spectrum – our magical cold brew.
Cold brew is all about low temperature, low pressure, and a whole ton of time. This is why the resulting taste can be so different from other methods of preparation. Because the cold brew method relies on a long and drawn-out extraction period, it's able to access the most stubborn of flavor compounds inside coffee beans. These are – of course – the smooth, sweet chocolatey notes.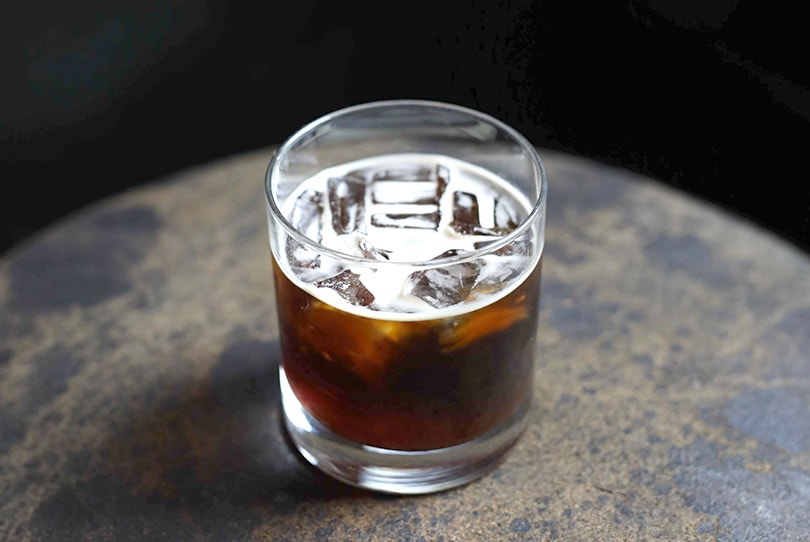 Cold brew is mellow and complex, and it's famous for the sweet, indulgent taste that we all know and love. In addition to this unique taste, cold brew may also have more caffeine than traditional iced coffee. With a longer extraction period, more caffeine emerges from the beans.
And what does iced coffee taste like? Thanks to the high heat, the extraction happens much more rapidly, and the resulting flavor compounds are bold, bitter, and acidic. You'll find less of that distinctive mellow flavor and more traditional coffee taste.
It's not as unique or smooth, but many coffee drinkers love the bright bitterness of well-brewed iced coffee, and – if chilled properly – all of these delicious fruity notes can be locked into iced coffee.
RELATED READING: A comparison of the 5 most popular iced coffee makers AND Our favorite coffee beans for iced coffee

Cold Brew vs Iced Coffee: The Bottom Line
Next time you have to choose between cold brew and iced coffee, you'll be prepared! Why not explore your options a little and compare the flavors of these unique drinks? Maybe you'll find that you really prefer one to the other – or maybe you'll just know that some days you need a cold brew and other days you prefer a delicious iced coffee.
More comparisons: