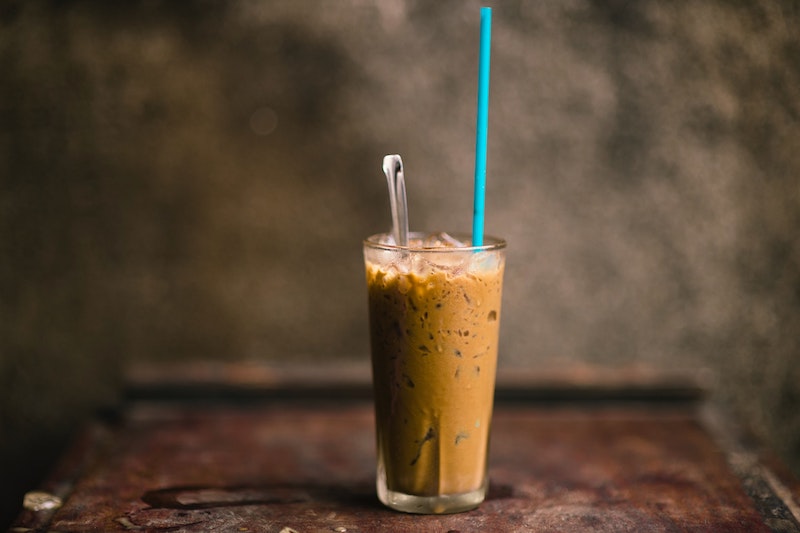 The slogan is "America runs on Dunkin," and for a lot of us, that's true! But if you don't want to run out to the coffee shop, can you still get your iced coffee fix?
You certainly can, with just a few basic ingredients and coffee tools. Here's how to make Dunkin' Donuts iced coffee at home — in just four simple steps. To help you brew the iced coffee of your dreams, we've also included some brewing tips!

How to Make Dunkin Donuts Iced Coffee:
What makes Dunkin's iced coffee so good? Generous amounts of milk and sugar! Here's the simple recipe:
Ingredients
Dunkin' Donuts coffee beans (or your favorite brand)
Filtered water
¾ cup milk
1 tablespoon sugar (to taste)
1. Brew a cup of coffee.
Using your drip machine, brew a cup of coffee. Using Dunkin Donuts coffee beans will produce a drink that's closer to the original, but you're also welcome to use your favorite brand of beans.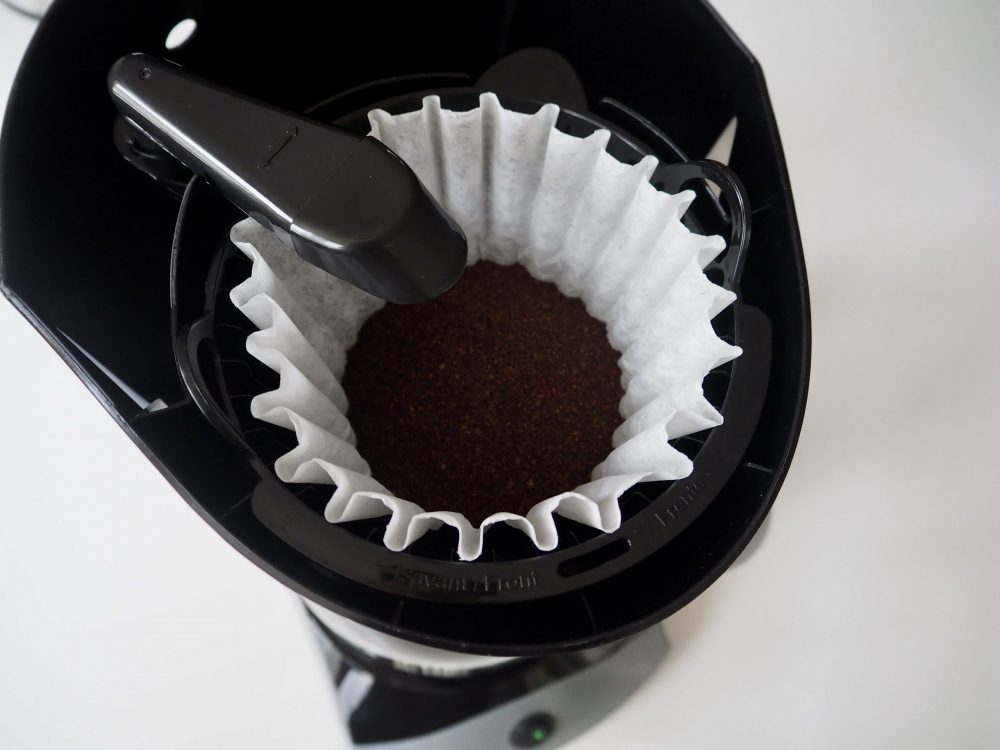 2. Add the sugar.
While the coffee's still hot, add a tablespoon of sugar and stir thoroughly. Adding the sugar now will help it dissolve all the way and not just collect at the bottom of your cup. After that, we recommend letting the mixture cool for at least 20 minutes.
3. Fill a glass with ice.
Pour ice into a tall glass. Using a clear glass will let you watch the magic as you stir this tasty drink together!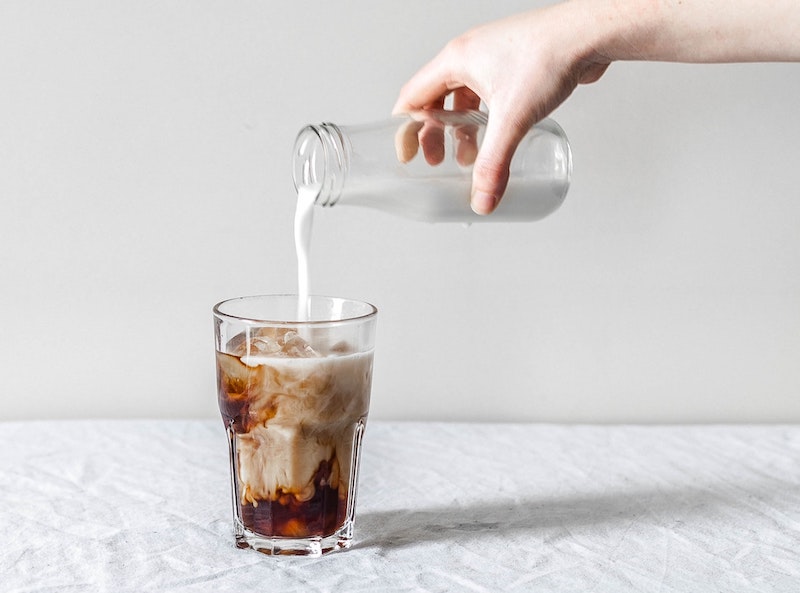 4. Add milk and coffee.
Now pour in the coffee mixture and ¾ cup of cold milk. No need to steam or froth the milk — just add it in and stir. That's it! You've got a tasty Dunkin Donuts iced coffee to enjoy.

Brewing Tips:
In a Rush?
If you're in a hurry, you can speed this recipe up by brewing the coffee straight onto the ice. Fill a temperature-safe cup with ice and put it under your drip machine's brew head. Once the coffee finishes brewing, give it a good stir and add more ice.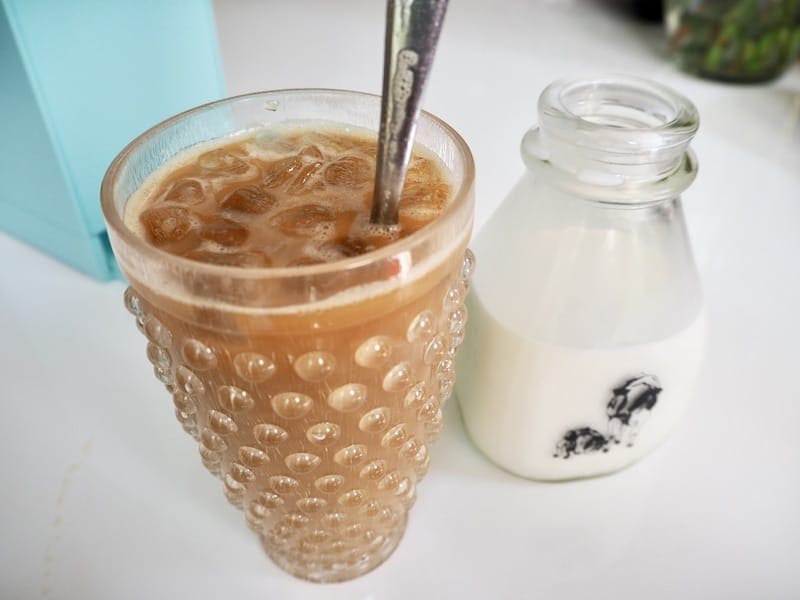 Want a Stronger Drink?
The Dunkin' Donuts iced coffee isn't known for being coffee-forward — it's more about the sweet, creamy goodness. But since you're making it at home, you can easily make a stronger version! You have a few options: brew stronger coffee, add less milk, or use coffee ice cubes.
Upping the coffee-to-milk ratio is probably the easiest way to make this drink stronger — but if you haven't tried coffee ice, head over to that recipe right away!
Prefer a Hot Version?
We showed you how to make a Dunkin' Donuts iced coffee, but what if you're in the mood for something warm? That's an easy answer: skip the ice and warm the milk! Heat milk in a pan on the stove or a bowl in the microwave. Stir together hot coffee, sugar, and warm milk for a cozy drink.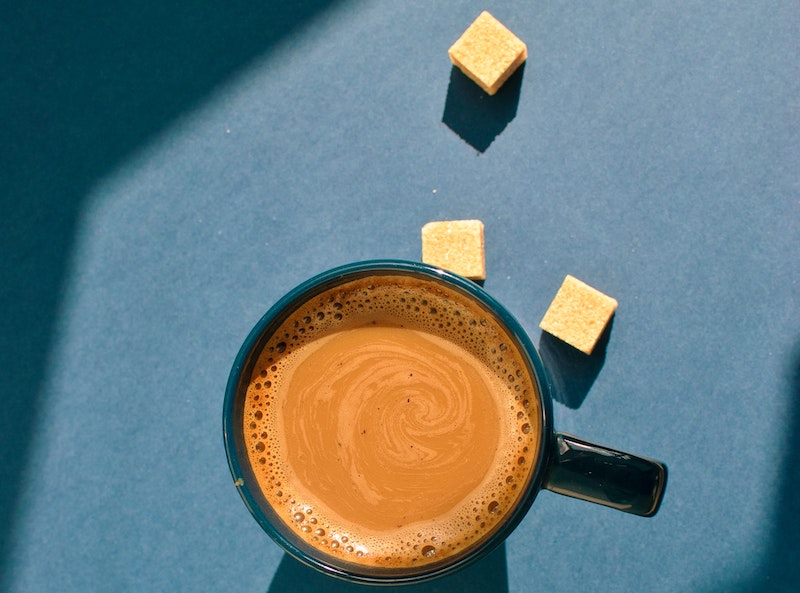 Not Into White Sugar?
White sugar's affordable and easy to use since you probably already have it in your kitchen. But if you don't want to use it — maybe you're cutting down on processed sugar or just ran out — you can substitute honey, agave, Stevia, or simple syrup. Be careful not to add too much — some sugar substitutes like Stevia are much stronger than regular white sugar.

Final Thoughts
Dunkin's iced coffee is a fabulous summer drink. Luckily, you don't have to swing by the popular chain to enjoy a glass! We hope this guide has shown you how to make Dunkin' Donuts iced coffee quickly, cheaply, and just the way you want it. Enjoy your little bit of ice-cold heaven!
RELATED READS: