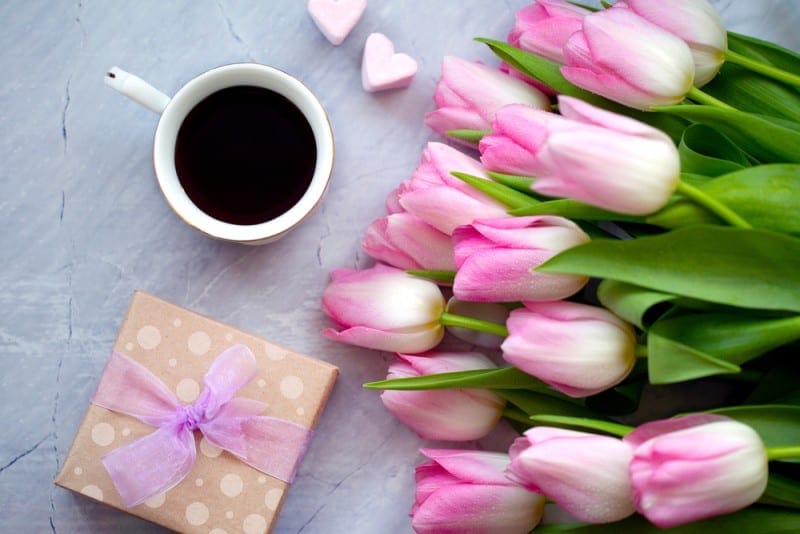 Mother's Day is coming up, and that means you'll need the perfect gift! Maybe it's time to move beyond the classic box of chocolates or bouquet of flowers. If your mother, wife, or grandmother is a coffee lover, we have 10 great gift ideas for you.
Scroll down to find gifts for every mother, including gourmet beans, upgraded coffee makers, and thoughtful, affordable gifts you can make at home. And if all else fails, try our last suggestion: giving the gift of knowledge!
SEE ALSO: Need help writing that card? Check out our list of the best coffee quotes for inspiration!

Top 10 Amazing Mother's Day Coffee Gifts:
Coffee Beans
Is there anything as convenient as having gourmet coffee delivered right to your door? Give the gift of weeks or months of amazing coffee!
1. Lifeboost Low-Acid Coffee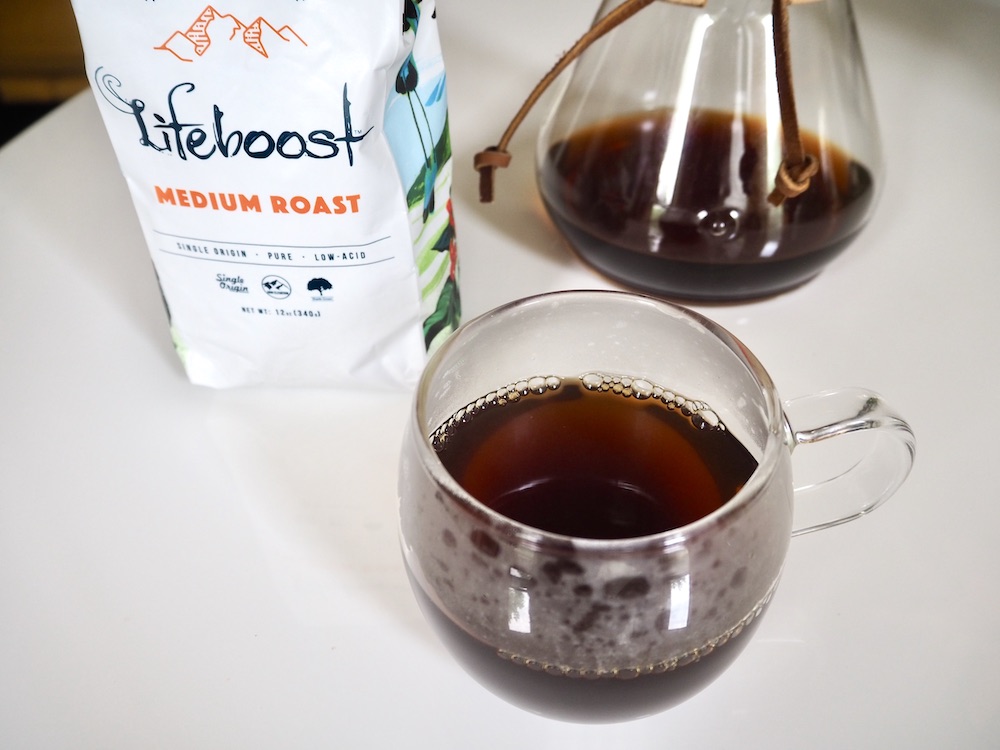 Treat your mom to fresh, ethically sourced coffee that won't upset her stomach! Lifeboost's coffee beans are naturally low-acid, meaning they're easy on your stomach and teeth. Did we mention that this coffee is delicious and 50% off?
---
2. Atlas Coffee Club Subscription
Want to give the gift of adventure? Atlas Coffee Club is a fun subscription featuring world-class coffee beans and colorful packaging. Your mother can travel the world through her coffee cup!
This year, Atlas is offering 50% off your first month and up to $50 off gifts. The convenient gift options include choosing a specific shipping date, adding a custom gift note, and sending your gift straight to her email if you've run out of time. With deals like that, why not treat yourself and your mother?
RELATED: Our 10 Favorite Coffee Subscriptions (So Many Great Options!)
---
3. Jamaican Blue Mountain Coffee
Said to be some of the world's best coffee, Jamaican Blue Mountain Coffee would make an over-the-top gift for any serious coffee lover. These beans only grow in a specific part of the Jamaican mountains — and they're herbal, floral, and slightly nutty.
---
Coffee Makers
Is your mom still using a decades-old drip coffee maker? Upgrade her equipment with a new coffee or espresso maker! A great coffee maker is a gift that keeps on giving.
4. Chemex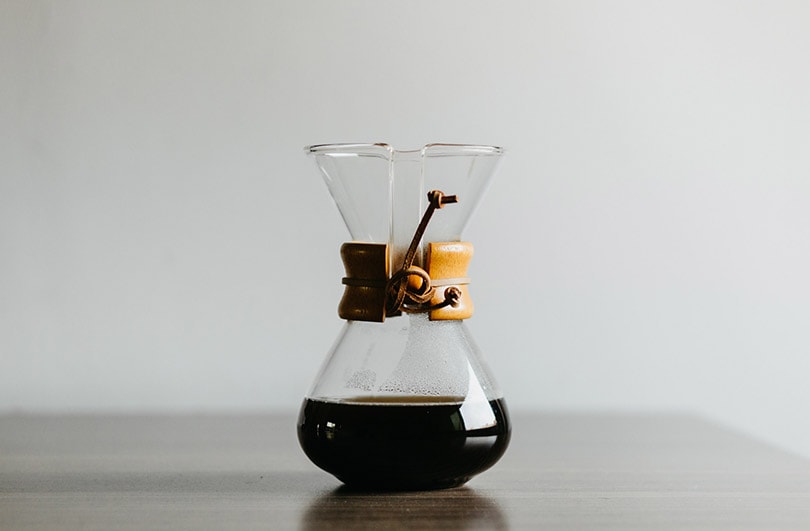 The Chemex is a classic pour-over brewer that makes amazing coffee and looks good doing it. Equally at home on your kitchen counter or in the Museum of Modern Art, this award-winning glass brewer can double as a flower vase!
---
5. Nespresso Machine
Nespresso is a European company famous for its easy-to-use espresso machines. Pop in a pod, push the brew button, and you'll have a rich, crema-topped shot of espresso in minutes. Your mother will love the convenience of this single-serve brewer — and there's one for every budget level!
---
Homemade Coffee Gifts
Mother's Day gifts don't have to cost a fortune! You can make the mom in your life feel loved with a homemade coffee gift.
6. Coffee Scrub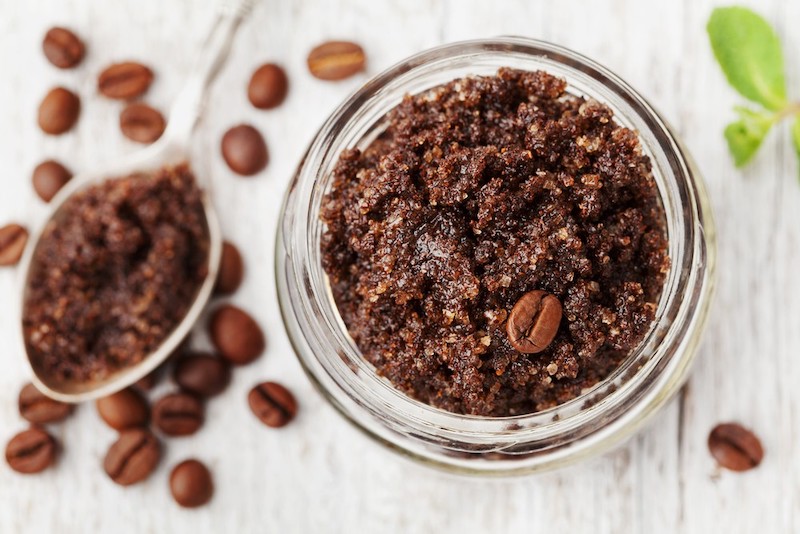 Whip up a batch of this simple coffee scrub to treat mom to a spa day. It's invigorating and exfoliating!
---
7. Help in the Garden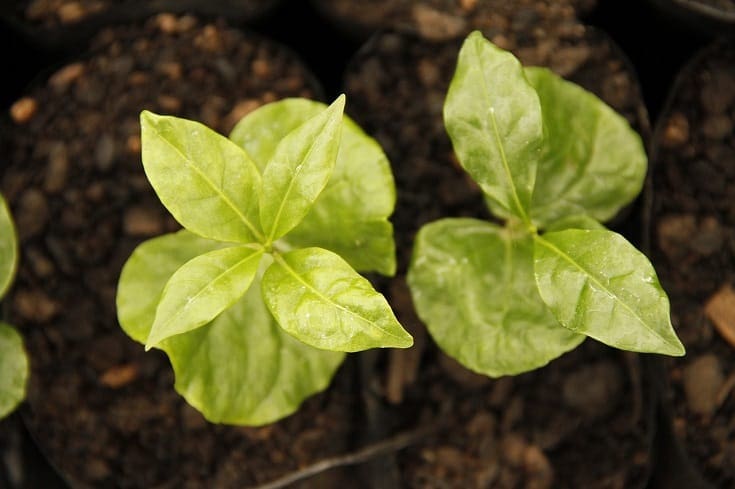 Does your mother or grandmother have a green thumb? Help with spring garden cleanup as an extra thoughtful gift! Learn about which plants like coffee grounds as fertilizer, or expand her collection by growing a coffee plant.
---
8. Coffee Filter Flowers
This is a great last-minute gift that's also kid-friendly. Fold a few coffee filter flowers and tie them into a beautiful bouquet. Bring it in on a breakfast-in-bed tray for extra points!
---
9. Colorful Lattes
Speaking of breakfast in bed, why not surprise the mother in your life with a colorful lavender, turmeric, or beet latte? Or whip up a tasty batch of chocolate-covered espresso beans.
---
Learn About Coffee
For the mom who has everything, we can only recommend one gift: knowledge!
10. Coffee Classes
Has your mother always wanted to learn more about her favorite drink? Sign her up for a coffee class or organize a coffee cupping at home!
Another great idea is to put the coffee class invitation into one of these beautiful coffee card templates from iHeartCraftyThings!

Final Thoughts
There you have it: 10 creative and fun gift ideas to help you celebrate Mother's Day! From gourmet coffee beans to homemade lattes, we hope you've found the perfect gift for the mother or grandmother in your life. And if you want to treat yourself while you're at it, we say go for it! A delicious cup of coffee is always a good idea.
RELATED READS:
---
Featured image: Vlada Tikhonova, Shutterstock