We've yet to find anyone that doesn't like smoothies. Fruit smoothies, chocolate smoothies, yogurt smoothies, the list goes on, and one smoothie recipe is as mouth-watering as the last. You probably won't be surprised to hear that we are partial to coffee smoothies. We know, it's shocking, but adding coffee to a smoothie is a great way to get more of the delicious bean you love or add a little caffeine energy boost to your favorite smoothie.
In this guide, we're going to show you our two favorite coffee smoothie recipes. Like most smoothie recipes, these are easy, taste great, and are endlessly customizable. We know you're chomping at the bit to get started, so let's get going!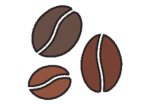 Banana Peanut Butter Coffee Smoothie Recipe
Bananas and peanut butter are staples of many different smoothies, and there's a reason for that. The flavors are complementary, and both bananas and peanut butter add to the texture and thickness. We also think they are right at home next to coffee in the flavor profile, making them great candidates for the ingredients in a coffee-centric smoothie.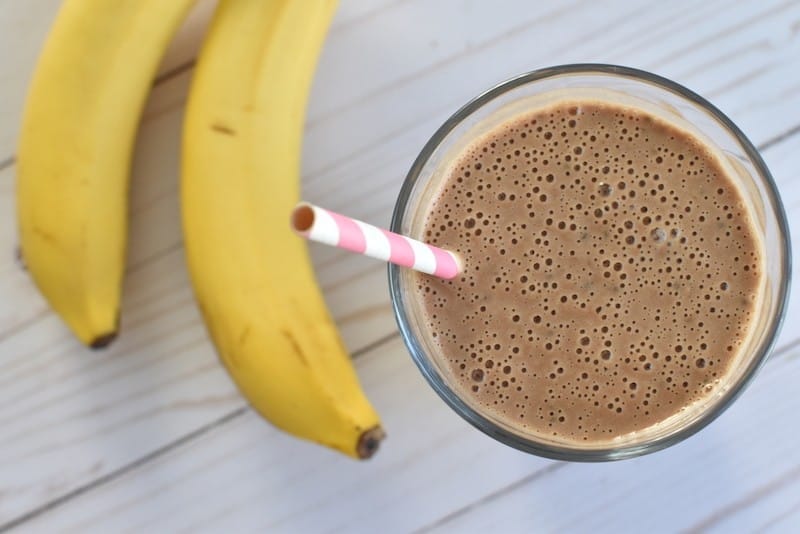 Ingredients
1 tablespoon ground coffee
¼ cup brewed coffee
1 tablespoon peanut butter (or nut butter of your choice)
½ teaspoon vanilla extract
¾ cup your choice of milk
½ frozen banana
Ice to thicken the smoothie
Making this smoothie is as simple as throwing all the ingredients in a blender and pressing the button, but there are a few things you'll need to do ahead of time.
Freeze the banana
You want a frozen banana rather than a room temperature one to add to the thickness of the shake. A frozen banana will make your smoothie frothy and more like the thick smoothies you get out.
While we're talking about the banana, how ripe it is will determine how much sweetness is added. Overly ripe bananas are sweeter than fresh ones, so you should choose what level of ripeness you want based on how sweet you want your smoothie to be.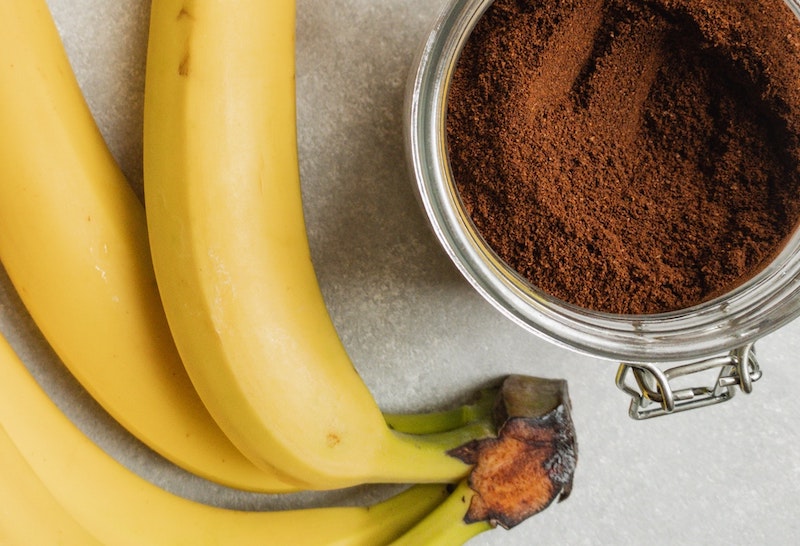 Coffee
We like to add our coffee in two parts. First, we make a small cup of coffee – about a ¼ cup – and brew it before adding it to the smoothie. This adds to the smoothie's fluid content, which helps the ingredients blend together, but it doesn't dilute the coffee taste. If you add water or more milk, the smoothie will have a weaker coffee flavor.
You can use any coffee you like, but we recommend a medium or dark roast (we particularly recommend Lifeboost's delicious dark roast). Dark roasts have naturally chocolatey flavors that pair well with peanut butter and banana without actually adding any chocolate (more on that later).
The rest of the coffee gets added as grounds. Besides adding a ton of coffee flavor, the grounds also give the smoothie a nice, gritty texture. This trick is what takes this recipe to the next level.
Chocolate Variation
We were trying to behave ourselves when we wrote this recipe, so we left any chocolate ingredients out. But if you're seeking something a little sweeter, you could add chocolate chips or chocolate syrup to the mix to get a banana split sundae effect. We may or may not have tried this, and it may or may not be delicious.

Berry Cold Brew Coffee Smoothie Recipe
Ingredients
1 cup of cold-brewed coffee
½ cup frozen raspberries
½ cup frozen blueberries
¾ cup cream
Ice to thicken the smoothie
This recipe is just as simple as the first one and tastes great too! The primary difference is this one uses cold brewed coffee instead of regular coffee. We also took the vanilla out since cold brew tends to be naturally sweet.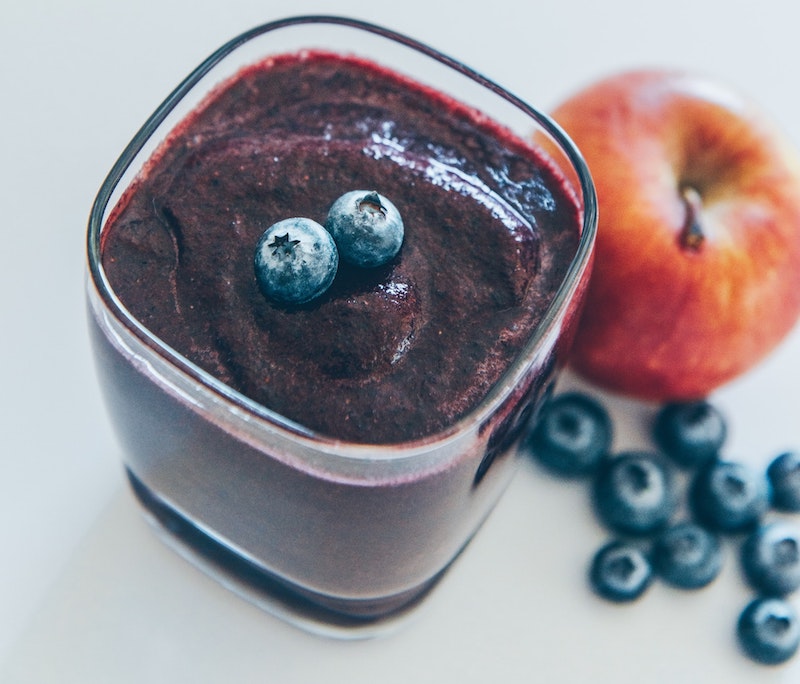 Making the Cold Brew
We use a standard cold brew concentrate recipe to make a large batch of coffee and then use one cup at a time in smoothies. Our favorite cold brew recipe is one part coffee to seven parts water. We grind our beans extremely coarsely and let the mixture steep on the counter for at least 16 hours. This makes a strong, smooth cold brew that doesn't get lost in the mix of flavors in the smoothie.
Once again, you can choose whatever variety and roast of coffee you like, but we recommend a light roast here. Light roasts have fruity profiles and higher acidity than dark roasts, and we like how their flavors combine with the raspberries and blueberries.
Ice Cream Variation
Instead of cream, you could use a scoop or two of your favorite ice cream instead. Ice cream makes this a real treat and the perfect dessert after dinner on a hot summer's night.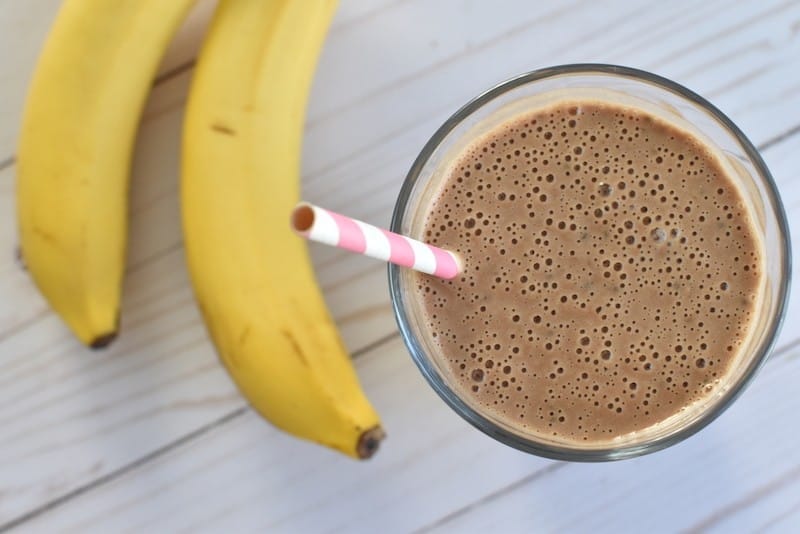 Banana Peanut Butter Coffee Smoothie
Making this easy coffee smoothie is as simple as throwing all the ingredients in a blender and pressing the button, but there are a few things you'll need to do ahead of time. Get ready for a rich, creamy mornign drink!
Ingredients
1

tablespoon

ground coffee

¼

cup

brewed coffee

1

tablespoon

peanut butter

or nut butter of your choice

½

teaspoon

vanilla extract

¾

cup

your choice of milk

½

frozen banana

Ice to thicken the smoothie
Instructions
Combine all ingredients in your blender.

Blend until smooth, about 5 minutes.
Notes
Image: Christina Grace, Shutterstock
Nutrition

Conclusion
We hope you enjoyed reading about our favorite coffee smoothie recipes as much as we like making them (and drinking them!). The banana peanut butter coffee smoothie is a great early morning drink to have before work and could even double as breakfast on hectic days. If you feel frisky and want to add a bit of chocolate syrup, it can also play the role of a sweet treat after a long day.
The raspberry blueberry coffee smoothie fits nicely in the dessert category even though it's not that bad for you – unless you make the ice cream variation, of course. Raspberry and blueberry make a natural pairing, and we think they go great with coffee even though it's a bit unorthodox. Try it for yourself and see!
Coffee is a great base for smoothies, and the added energy is always welcome. These are our two favorite coffee smoothies, but you could easily tweak the recipes to include your favorite smoothie ingredients. Whatever you decide, you can't really go wrong. Adding coffee to an existing smoothie recipe is a great way to fuel your day in the most delicious way possible.
Craving more coffee recipes?
---
Featured Image: Pxhere