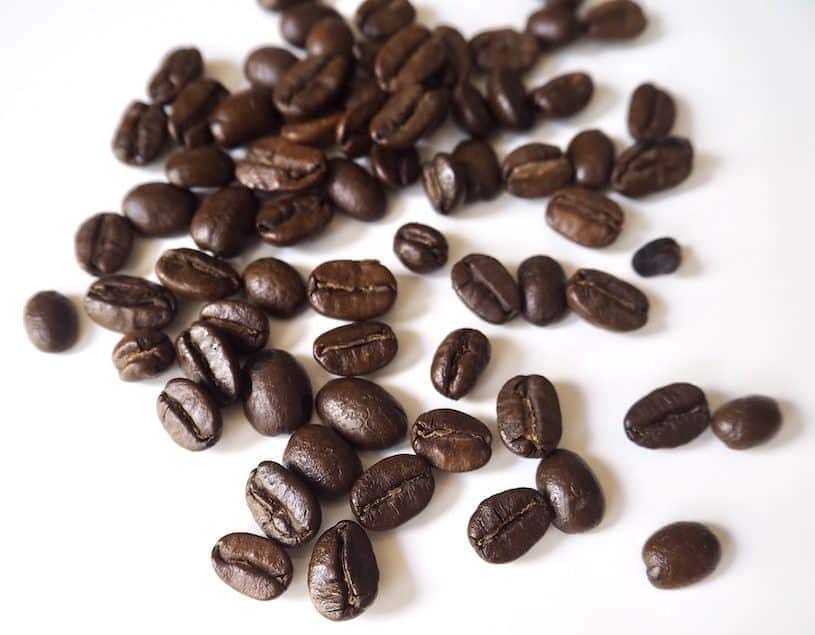 In our Arabica coffee reviews, we analyze the most popular type of bean in the world. We've tested many dozens of different coffees to find the most delicious brews on the market.
Hard though our task has been, we were able to narrow a superb field of options down to ten great choices. The coffees that remain on our list have locked in their spots by being delicious, refreshing, fragrant, and, in some cases at least, budget-friendly.
We have also taken the liberty of analyzing other factors that may be important to you, such as the way the beans are harvested, and even how well the product is packaged (when relevant). Continue for the best-tasting Arabica coffee beans out there!
A Rundown of our Favorites for 2023
Image
Product
Details

Best Overall

Lifeboost Medium Roast

Low acidity
Rich chocolatey taste
Smooth drinking experience

Top Ground Coffee Pick

Volcanica Ethiopian Yirgacheffe

Tasty and complex
Choice of three grind sizes
Organic and wild Arabica beans

Top Decaf Pick

Kirkland Signature Decaf

Affordable
Bulk buy
Mellow

Don Francisco's Kona Blend

Arabica/Kona blend
Smooth sophisticated flavor profile
Low acidity

AmazonFresh The Bold

Affordable
Bulk buy
Satisfaction guarantee
The 10 Best Arabica Coffee Beans
1. Lifeboost Medium Roast — Best Overall
The distinction of being the best Arabica coffee bean on our list goes to Lifeboost's Medium Roast. This bag of whole beans arrives freshly roasted and aromatic.
These beans are particularly notable due to their low acidity. The alkaline balance gives the coffee an exceptionally smooth, chocolatey taste that other Arabica coffees simply cannot match. Plus, it's easy on your stomach!
This Organic, Fair Trade, shade-grown coffee is on the pricier side. However, if you want a delicious bean to splurge on, this may very well be it. Overall, this is our pick for the best Arabica coffee available this year.
Pros
Low acidity
Rich chocolatey taste
Smooth drinking experience
---
2. Volcanica Coffee Ethiopian Yirgacheffe — Top Ground Coffee Pick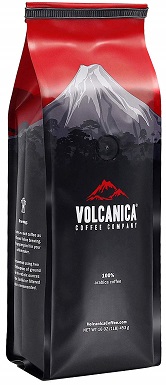 All of Volcanica's coffee is 100% Arabica, so you have a good range of choices. We particularly recommend the Ethiopian Yirgacheffe, a bright, complex coffee with notes of strawberry, cinnamon, and even lavender. Expect a medium body, light acidity, and rich, sweet flavor.
The Yirgacheffe comes in a convenient choice of French press, drip, or espresso grinds, making it our top pre-ground pick. Plus, it's Organic and gathered from wild Ethiopian coffee trees.
What are the downsides? This is a gourmet coffee, so you won't find it at bargain prices. It's also a very complex and unusual coffee, so if you have more traditional tastes, you may want choose one of our other options.
Pros
Tasty and complex, with unusual floral and fruity notes
Choice of three grind sizes
Organic and wild Arabica beans
Cons
A bit pricey
Less traditional flavors
---
3. Kirkland Signature Fine Grind Decaf Arabica Coffee — Top Decaf Pick
The Kirkland Signature is a bulk product that represents an excellent opportunity to get a good deal per ounce on your coffee. This is a decaf blend that will suit people looking for something a little more on the mellow side.
The flavor profile is simpler, but you do enjoy a smooth coffee that is ideal for everyday use.
Understand that this is not a gourmet coffee. The focus here is on affordability, not the very best quality. You don't get the same subtleties that are found in some of our higher-end selections. However, if you'd like a great price on a decent decaf coffee, this will be a good pick.
Pros
Affordable
Bulk buy
Mellow
Cons
Not very robust flavor profile
---
4. Don Francisco's Kona Blend 100% Arabica Coffee
Don Francisco's Kona Blend Whole Bean Coffee is an Arabica/Kona blend. The combination provides an optimal marriage of smoothness and subtlety. The richer Arabica notes give the coffee a caramel-esque taste, while the Kona elements at work in the coffee ensure a low acidity and a very smooth drinking experience.
In the background, there are also fruity notes at work, wrapping the coffee in yet another layer of delightful subtlety.
It is an expensive coffee, but if you would like to treat yourself to an interesting flavor, this would be a challenging option to beat.
Pros
Arabica/Kona blend
Smooth sophisticated flavor profile
Low acidity
---
5. AmazonFresh Whole Bean Coffee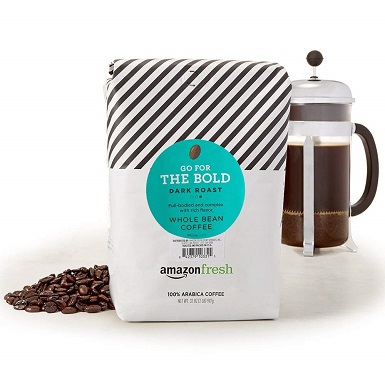 Budget buyers will find lots to like with the AmazonFresh Go for the Bold Dark Roast coffee. This whole bean dark roast comes directly from Amazon and serves as a value-driven pick for those who want a combination of affordability and flavor.
Because it is a dark roast, it features a richer flavor that borders on chocolatey. If you like it, you'll be pleased with the quantity. This is a 32-ounce package, so you should be able to enjoy this coffee for some time. And, if you don't like it, you can take advantage of the satisfaction guarantee to get a refund.
Though the price is right, this isn't as sophisticated a coffee as some of the other options on the list. As a bulk buy, it's not quite as fresh or flavorful as some of the gourmet blends.
Pros
Affordable
Bulk buy
Satisfaction guarantee
Cons
Not as sophisticated in flavor or freshness as other options on our list
---
6. Cafe Don Pablo Gourmet Coffee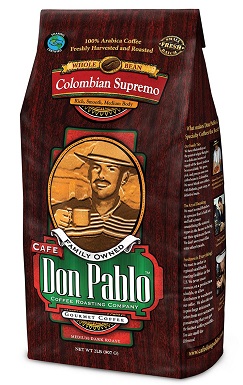 Don Pablo's two-pound whole bean coffee features a low acidity content that will make it a great fit for people with sensitive stomachs. The acid levels also ensure a smoother drinking experience than you might otherwise find in an average cup of coffee.
Don Pablo also makes a point of producing very fresh coffee. After the beans are roasted, they are quickly packaged, sealed, and shipped to help ensure flavor.
Unfortunately, the successes of the coffee are undermined slightly by a very bitter aftertaste. A spoonful of sugar may be needed for some people to fully enjoy this coffee.
Pros
Freshness guarantee
Low acidity
Smooth drinking experience
---
7. illy Classico 100% Arabica Whole Bean Coffee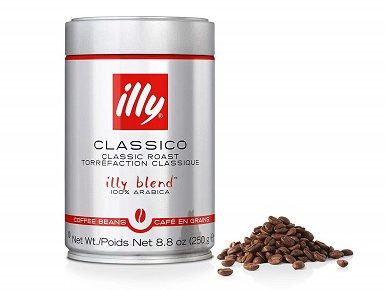 The illy Classico is a true gourmet coffee. The all-natural organic roast treats the drinker to a smooth experience. Chocolate and caramel are the stand-out flavors, but more sensitive palates are likely to also pick up some fruity notes in the background.
Each bean is hand-selected and then roasted in micro-batches to ensure that quality is prioritized. However, you do pay for the painstaking process that enhances the flavors here. This is one of the most expensive options on our list.
Pros
Organic
Chocolatey flavor
Micro-roasting process
---
8. Spring-Heel'd Jack's Arabica Roasted Coffee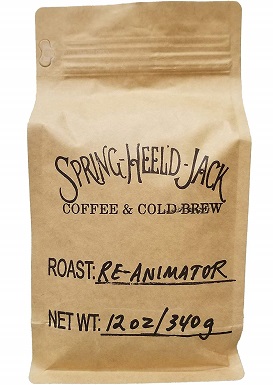 Spring Heel'd Jack's Roasted Coffee is a single-source product. The unique thing about this coffee is that you actually get four separate flavors sectioned off in one bag. This gives drinkers the chance to sample a few different options (all for an affordable price) and decide for themselves which option they prefer.
The flavors range from very dark and strong, to lighter and somewhat sweet. However, all four of them put a keen emphasis on providing a smooth drinking experience.
Unfortunately, the flavors aren't extremely distinct. Unless you have a very acute tongue, you may not notice any substantial difference between them. The bag is also very fragile and may be rendered useless the first time you open it.
Pros
Affordable
Four different flavors
Smooth drinking experience
Cons
Taste not very distinct
Bag very fragile
---
9. Coffex Superbar 100% Arabica Coffee Beans
Coffex Superbar is a maple coffee that is smooth and sweet. The beans are carefully harvested to ensure quality and sealed shortly after roasting to provide drinkers with a satisfying experience.
The smooth taste and rich flavor may justify the hefty price tag for some drinkers. However, this is one of the most acidic coffees on our list. The acid levels can be physically uncomfortable for sensitive drinkers. It also gives the beans a bitter aftertaste.
Pros
Smooth drinking experience
Sweet flavor
Sealed shortly after roasting
Cons
Pricey
Acidic
Bitter aftertaste
---
10. Atomy Cafe Arabica Instant Coffee Mix
We end the list with a product that is engineered to be as convenient as possible. The Atomy instant sticks come pre-packaged, so that the only thing you need to do is fill a cup with water and stir the mixture in.
In a few short moments, you will be rewarded with a quick, pleasant pick-me-up. However, it does suffer from the pitfalls that are common to instant coffees. The taste profile is unsophisticated and watery relative to the other options on our list.
It also tends to be rather bitter and acidic. You don't reach for this coffee because you want something tasty; you grab it because you are in a rush.
Pros
Easy and quick to brew
Arabica instant coffee
Cons
Watery taste
Acidic
Bitter
---
Buyer's Guide: How to Find the Best Arabica Coffee Beans
Let's now take a look at a couple of buying considerations that will help you to navigate the super-saturated world of amazing coffee beans.
What is Arabica Coffee?
Good question. If you scan the aisles of any grocery store, you're sure to find many confusing roast styles that can be rather confounding to the unenlightened shopper.
Arabica roughly translates into "mountain coffee" and refers to beans that are harvested from, you guessed it, mountaintops. For many people, this is the standard iteration of the world's most popular drink. It's estimated that more than half of the beans used in the production of coffee are classified as Arabica.
Arabica coffee is typically slightly less acidic than other varieties, which makes it a friendly option for people with sensitive stomachs. However, the blend also tends to feature a very strong flavor profile that can border on bitterness.
Whole Bean or Grounds?
Whole bean is the go-to choice for most people who are particularly serious about their coffee. Why? For one thing, it usually treats you to a fresher drinking experience. Grounds immediately begin to grow stale the moment you blend them. When you have the benefit of a full bean, you can grind the coffee and move it directly to the coffee maker. However, this approach takes a significant amount of time that some people may not have in the morning.
Buying pre-ground coffee has an opposite list of pros and cons. On the one hand, it declines in freshness fairly quickly. On the other hand, it's very convenient.
The style you choose will likely depend mostly on your lifestyle.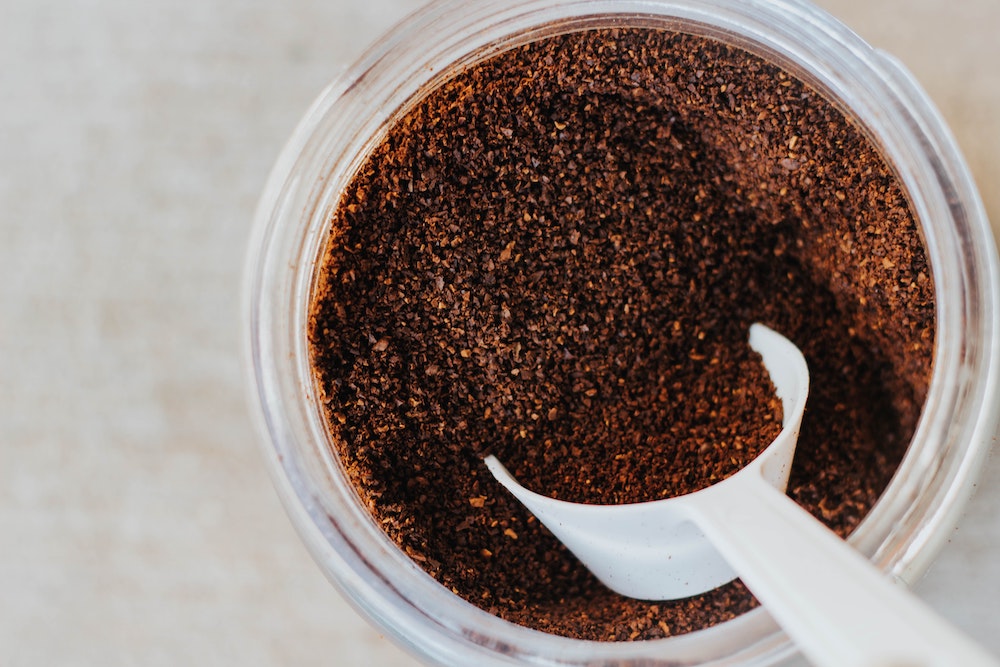 The Benefits and Consequences of Buying in Bulk
As shoppers, we are often trained in the merits of buying frequently used items in bulk. The thought here is that the more you buy, the better a price you get.
You can take this approach with coffee to save money. However, in doing so, you will also have to suffer through the occasional stale cup.
Caffeine
We all know that coffee comes in regular or decaf, and choosing between the two is not particularly challenging. However, there is a much wider spectrum of options when it comes to the caffeine count in a cup of java.
Some blends can be caffeinated, but only mildly so. Others can be extreme on the opposite end of the scale. For example, companies like Death Wish are notorious for overloading their coffee with more than twice the usual amount of caffeine.
You may want to pay attention to the quantity of caffeine in your coffee for health reasons if nothing else. Fortunately, when a coffee's caffeine count deviates from the norm, it is usually mentioned on the packaging.
Conclusion
Did one of our Arabica coffee reviews stick out? If you're lucky, you already know which of these coffees will be right for you.
However, it's also not unreasonable to need a little extra assistance. If you just want great coffee and will pay what it takes to get it, allow us to recommend our top choice, the Lifeboost Medium Roast. Prefer pre-ground beans? Try our second pick, the Volcanica Ethiopian Yirgacheffe, which is an interesting, complex coffee available in three grind sizes. Are you a decaf drinker? We recommend Kirkland Signature Decaf, which is affordable and tasty.
RELATED READ: Arabica vs Robusta Coffee Beans: What's the Difference?