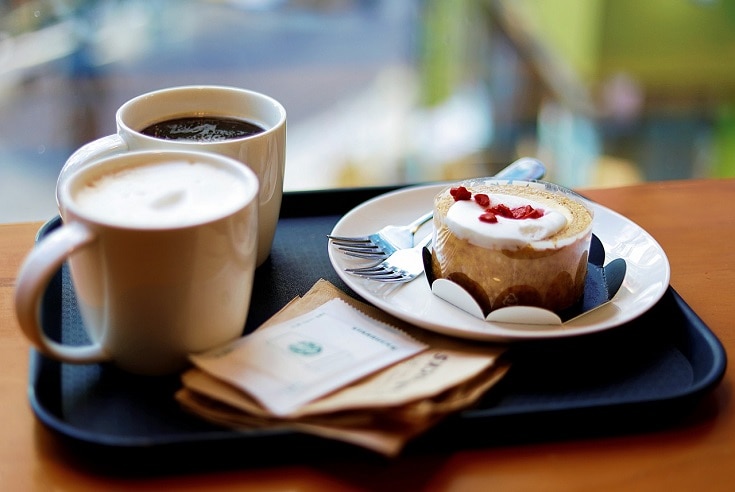 Coffee is ubiquitous in modern society. In every culture, in every part of the world, people drink coffee. The industrious minds of the past recognized this widespread appeal, and the more entrepreneurial of them seized the opportunity to make coffee a commodity that they could profit from.
Today, we see the fruits of their labor in the numerous coffee chains that have taken root worldwide. You might be wondering what the most famous coffee chain is and, if you are, you're in luck. This article discusses the 10 most famous coffee chains and gives you a brief overview of their scope and what makes them so popular.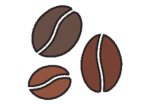 The 10 Most Famous Coffee Chains:
1. Starbucks
If you're surprised, raise your hand. No one? Well, that doesn't shock us since you can hardly walk a block in any major city in the world without running into a Starbucks. By almost any metric you can think of, Starbucks is at the top of the list of successful coffee companies, and they have nearly 30,000 locations around the globe. Starbucks was originally founded in Seattle 50 years ago in 1971 but has since found its way to every corner of the globe.
---
2. Costa Coffee
Costa Coffee is sort of like the European Starbucks, except Starbucks also exists in Europe. In a striking coincidence, Costa Coffee was founded in 1971 – the same year as Starbucks – in the United Kingdom. They have approximately 3,500 locations, mostly in European countries, and are still very popular in Europe despite Starbucks' meteoric rise.
---
3. Dunkin' Donuts
Dunkin' Donuts is probably more well-known for coffee than it is for its doughnuts, and that's saying something considering it is literally named after doughnuts. Recently, the company has started a rebrand to simply "Dunkin'" to reflect the increasing popularity of its coffee and other offerings besides doughnuts. They have around 11,000 locations, making them one of the largest coffee companies, even though they also offer breakfast sandwiches, bagels, and yes, doughnuts.
SEE ALSO: How to Make a Dunkin' Donuts Coffee Coolatta Recipe (Nutty & Rich)
---
4. Tim Hortons
Tim Hortons is a Canadian coffee company boasting 5,000 locations in the United States, Europe, the Middle East, and China. If you're from the United States, you probably think of Tim Hortons as Canadian Dunkin' Donuts, and that's not a bad comparison. They serve sandwiches and doughnuts in addition to the coffee responsible for their rise to prominence.
---
5. McCafé
McDonald's isn't typically known for coffee, but the burger giant is one of the largest coffee companies in the world as well. The McCafé brand started in 1993 as an add-on to the fast-food restaurant change, so it is a relative newcomer to the coffee scene compared to the other companies on this list. This only makes their 10,000 stores worldwide even more impressive. Not every McDonald's offers the McCafé brand, but more are added every day. Given the rate of growth over the last three decades, we wouldn't be surprised if they eventually become the largest coffee company in the world.
---
6. Lavazza
Lavazza is the oldest company on this list and also the first that isn't associated with a vast empire of brick and mortar stores. Founded in Italy in 1895, Lavazza is wildly popular and one of the most famous coffee brands anywhere in the world. Lavazza's popularity comes from its impressive selection of high-quality coffee beans and coffee-brewing gear.
---
7. Peet's Coffee
Peet's Coffee doesn't have an impressive array of stores – only 200 locations – but their coffee is sold in 14,000 stores around the world, making them one of the biggest coffee brands. Unlike the other companies discussed so far, Peet's is basically entirely focused on the United States, where all but one of their stores are located. Still, the sheer number of stores that carry them makes them one of the largest coffee producers despite their relatively narrow geographical scope.
---
8. Gloria Jean's
Gloria Jean's is an Australian coffee company with 1,000 stores in almost 40 global markets. Despite their global presence, they are lesser-known than some other brands, mostly because almost half of their locations are in Australia. Still, strictly by the numbers, Gloria Jean's is one of the world's most famous coffee chains.
---
9. Tully's Coffee
Tully's is an interesting case. At one point, Tully's would have been near the top of this list, but recent supply-chain issues have reduced Tully's to a shadow of its former self. In the last 2-3 years, Tully's has closed a large fraction of its locations resulting in a dramatically reduced presence around the world. Still, they have more than 300 open locations and are one of the most famous and recognizable brands, mostly due to their past prominence.
---
10. Caribou Coffee
Rounding out the top ten, we have Caribou Coffee. Founded in 1992 – one year before McCafé – in Minnesota, Caribou has slowly grown to be one of the largest and most recognizable coffee companies in the world. Caribou Coffee has around 600 locations across the world, and like Dunkin' Donuts, Tim Hortons, and Starbucks, they also serve snacks, baked goods, and other beverages.
Final Thoughts: The World's Best Coffee Chains
We're interested in following the world of coffee in the coming decades to see how the landscape changes. Some companies, like Lavazza, have stood the test of time and been near the top of the coffee food chain for over a century, while others like Tully have recently fallen on hard times and seem to be on their way out.
Will Starbucks maintain its iron grip on the title of the most famous coffee chain, or will a newcomer like McCafé dethrone them? We don't know, but we are excited to find out! No matter who comes out on top, coffee-lovers win.
RELATED READS:
---
Featured Image: gwons, Pixabay