If you love the flavor of coffee in your cocktails, why not make coffee liqueur at home? Though you can buy liqueurs like Kahlua and Tia Maria at the liquor store, making coffee liqueur yourself is easy, fast, and inexpensive.
There are countless possibilities for cocktails and desserts when you have coffee liqueur on hand. Serve it as an after-dinner or holiday drink, pour it on ice cream, or use it to make tiramisu. It's also a great homemade gift for the coffee lovers in your life!
Ready to get started? We'll show you how to make coffee liqueur in five easy steps.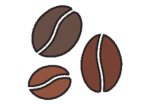 How to Make Coffee Liqueur
Making coffee liqueur is fast and simple, requiring only a few basic ingredients that you may already have in your kitchen. The recipe below makes about four cups (one quart). Feel free to make more or less, leaving the ratio the same.
Ingredients
1 cup of granulated sugar
1 cup of light brown sugar
2 cups of water
2 tablespoons of instant coffee
A dash or two of pure vanilla extract
About two cups of vodka (to taste)
Equipment
Medium saucepan
Storage container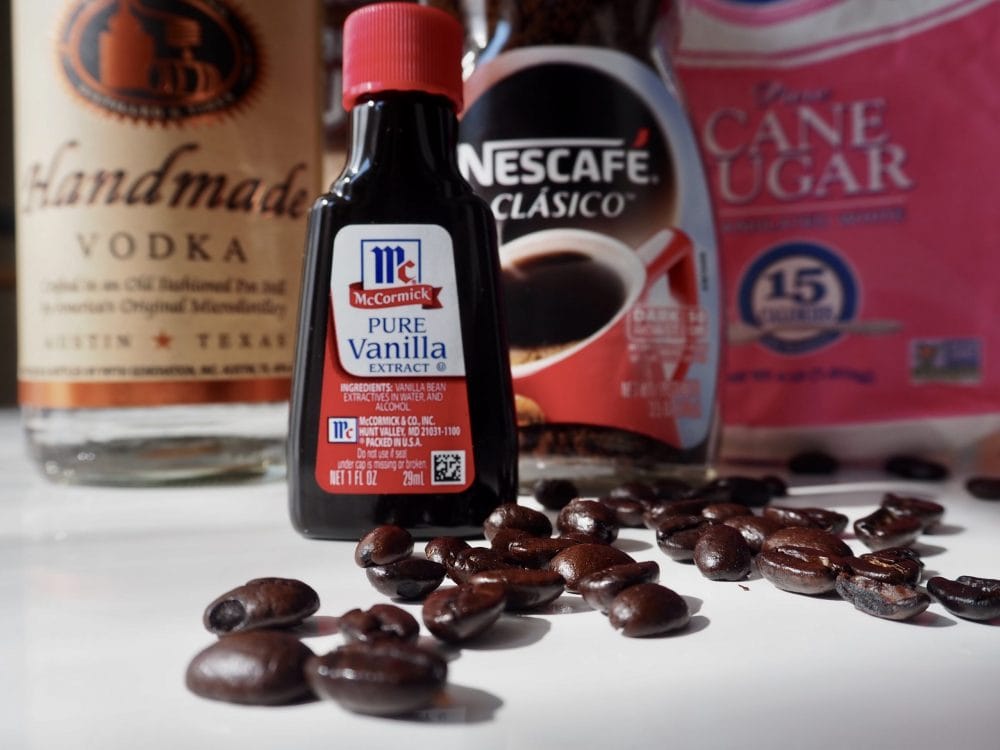 1. Heat the sugar and water.
In a saucepan over medium heat, combine the water, brown and white sugar. Let it simmer for five minutes, stirring occasionally.
2. Remove the pan from heat and add instant coffee.
While the mixture is still hot, add the instant coffee. Stir to thoroughly mix and dissolve.
3. Allow the mixture to cool.
Once the liquid is cool, pour it into a storage container with a lid.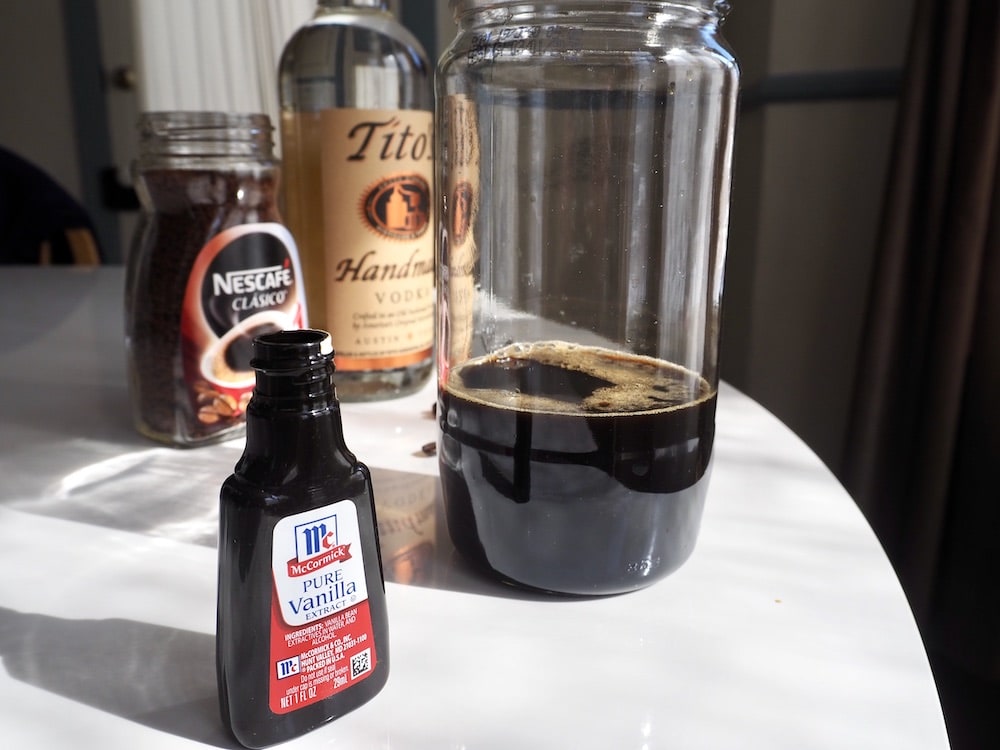 4. Add vodka and vanilla extract.
Mix thoroughly with a spoon or shake your covered jar.
5. Let the flavors develop.
Though you can drink your coffee liqueur right away, for the best flavor, you'll want to let it sit. Leave your liqueur covered for 10 days to two weeks in a cool, dark place. The flavors will become richer and more complex, and the vodka will mellow.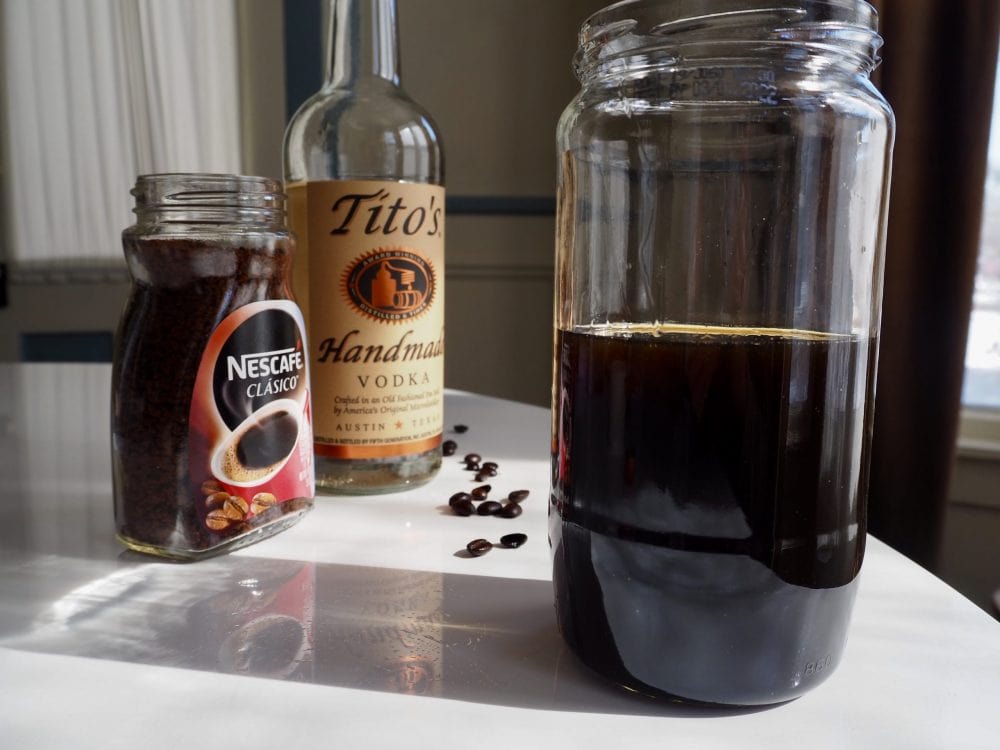 ---
Homemade Coffee Liqueur Variations
There are quite a few ways to make coffee liqueur, and which you choose will depend on your budget and taste preferences. Why not experiment and see what you like? Keep reading for a few suggestions.
The Ratio
The first thing you can experiment with is the ratio. Do you like your drinks sweet? You may want to use more sugar. Are you a fan of intense, bold coffee? You may want to add more instant coffee or look for a bolder variety. Looking to cut back on alcohol? Use a little less. This is your liqueur — you can make it any way you want.
The Coffee
Instant coffee is an easy, low-cost way to add flavor to a liqueur. You can use any brand, but keep in mind that the flavors will come through in the finished drink, so you may not want to use bitter or cheap instant coffee.
If you're a coffee purist and don't want to use instant, you can use ground coffee, instead. Mix half a cup of coarsely-ground coffee with the vodka and vanilla extract. Cover, shake well and refrigerate the mixture for 24 hours. Strain out the coffee grounds before adding the sugar mixture.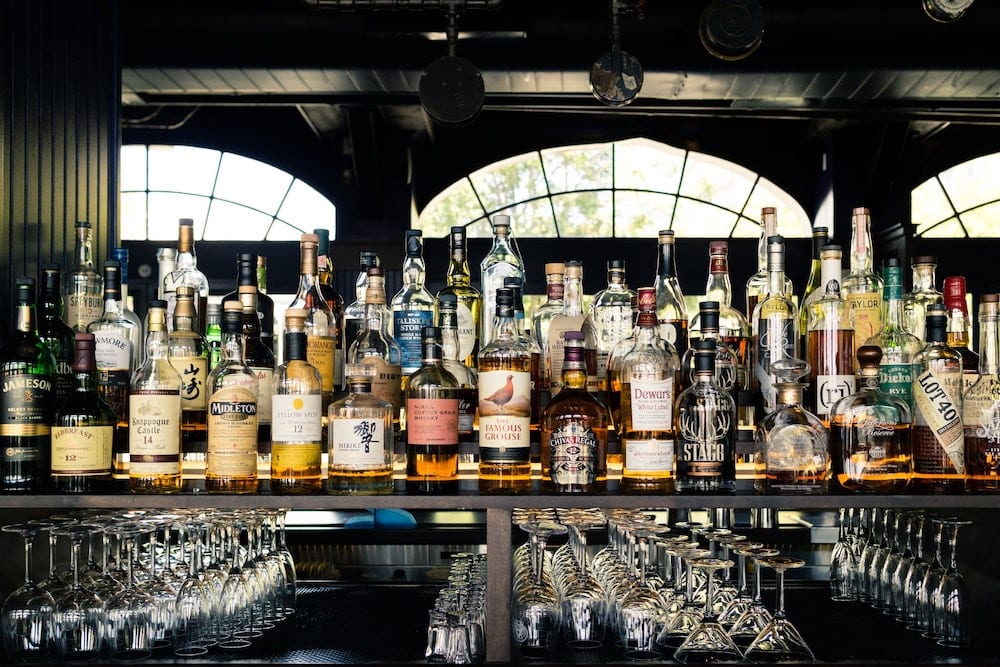 The Alcohol
We recommend that you use a quality of alcohol that you would drink normally. It may be tempting to use the cheapest vodka available, but keep in mind that bitter flavors may transfer into your liqueur. While 100-proof vodka will work best, you can substitute 80 proof. The vodka will mellow out as the final liqueur rests and the flavors marry.
Vodka is a clear, tasteless alcohol that works well as a base for making flavored liqueurs, but you can also use rum or brandy. Keep in mind that using different alcohols will alter the final flavor of your liqueur. Feel free to experiment! If you're a Kahlua fan, you may want to use rum.
RELATED READ: 10 Delicious Kahlua Coffee Recipes (With Pictures)
The Vanilla
Though vanilla extract is readily available, you can also use whole vanilla beans, split lengthwise. This will give your coffee liqueur a more delicate vanilla flavor.
Extra Flavors
Bored of plain coffee flavors? You can add almost any flavor to your coffee liqueur. Try adding cinnamon sticks, cocoa powder, or caramel syrup.
---
How to Serve Coffee Liqueur
Coffee liqueur is delicious on ice, and for a decadent twist, you can add cream, milk, or half and half. It also works well in cocktails like white Russians and mochatinis. Or try substituting it for Bailey's in an Irish coffee!
Plus, coffee liqueur's not just a drink: it's a key component of dozens of desserts, from brownies to cheesecakes.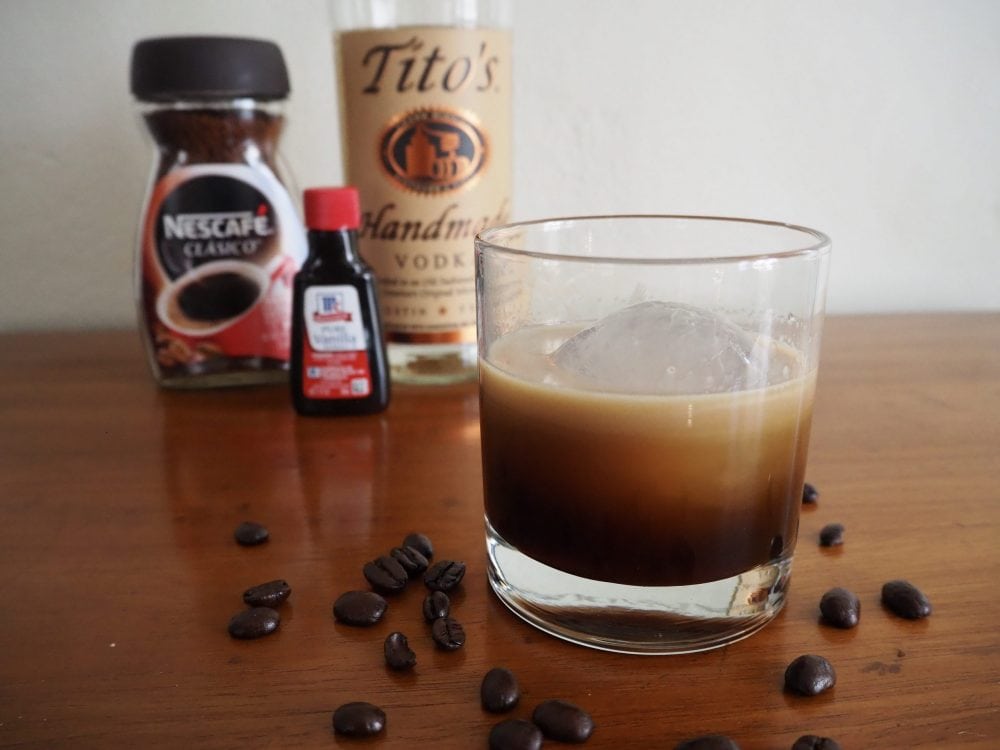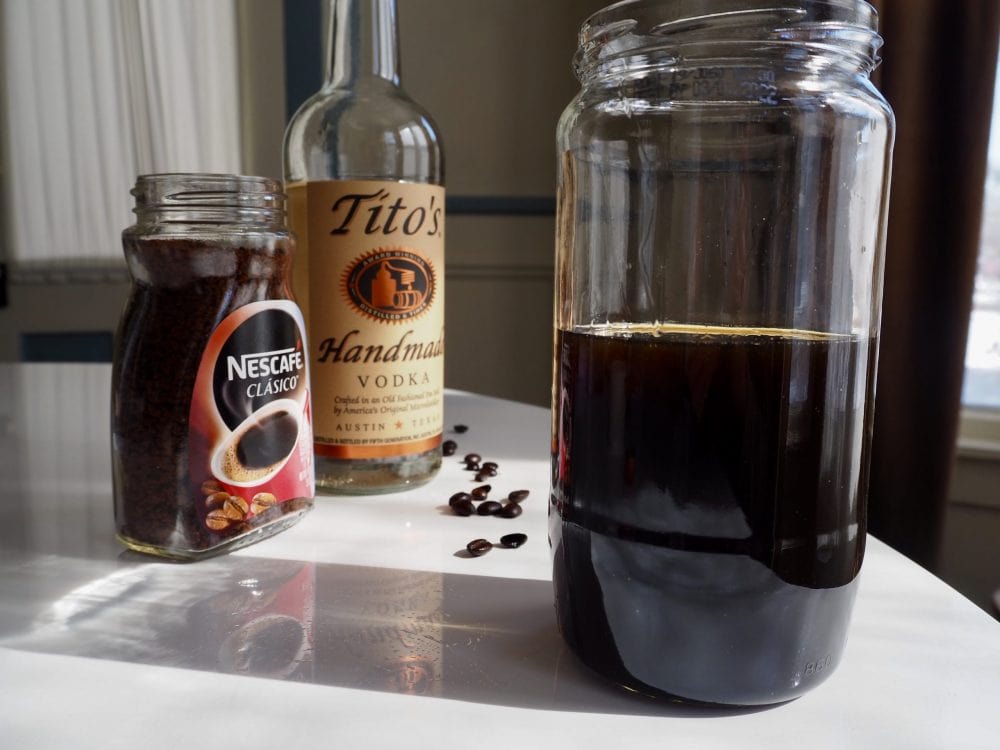 Homemade Coffee Liqueur
Coffee liqueur is surprisingly easy to make at home -- all you need are a few simple ingredients and a week or two of resting time!
Ingredients
1

cup

granulated white sugar

1

cup

light brown sugar

2

cups

water

2

tablespoons

instant coffee

1

dash

pure vanilla extract

2

cups

vodka or rum

to taste
Instructions
Simmer the water, brown sugar, and white sugar in a saucepan over medium heat for 5 minutes.

Remove from the heat and add instant coffee. Stir thoroughly and let the mixture cool.

Pour the mixture into your jar and add the vodka or rum and vanilla extract. Stir thoroughly or give the jar a good shake.

You can drink your coffee liqueur right away, but the flavors will improve if you let it sit. Leave your coffee liqueur in a dark, room temperature space for 10 days to two weeks.
Nutrition

Enjoy!
The most important thing is that you enjoy your coffee liqueur. We hope this guide, along with variation and serving tips, helps you make this delicious beverage at home. With just a few simple ingredients, you can impress your friends and family — not to mention your tastebuds!
RELATED READS: