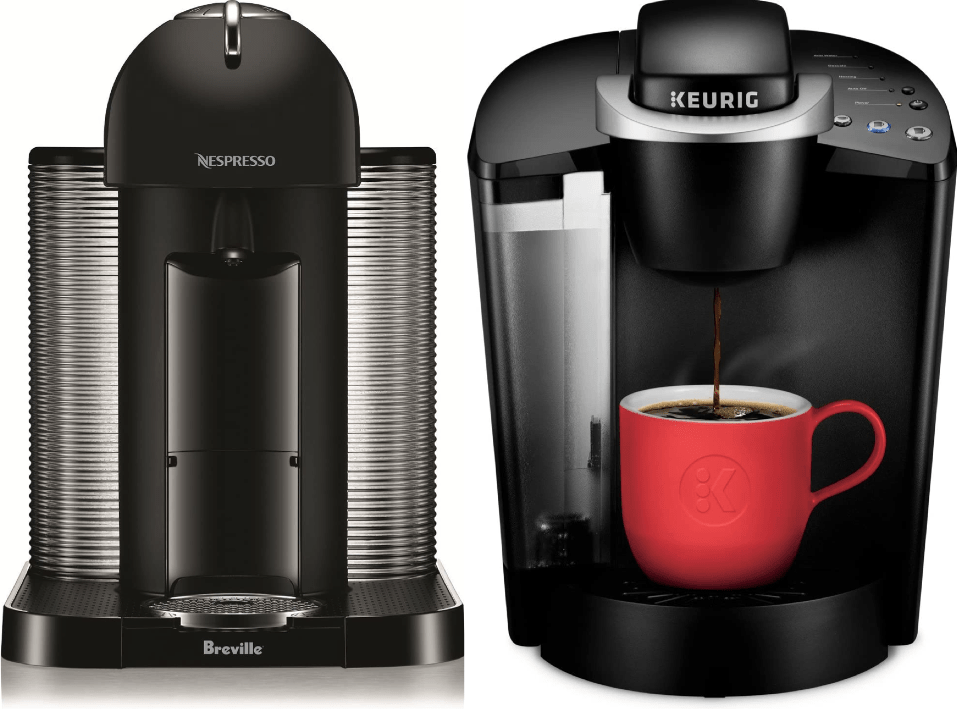 When you think about single-serve coffee makers, chances are good that Nespresso and Keurig both come to mind. But which is better, and which should you buy?
Keep reading for our breakdown of the benefits and drawbacks of each brand. We looked closely at aspects like ease of use, price, coffee quality, and ease of cleaning. By the end of this guide, you'll know which type of brewer will work best for you!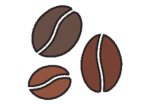 Nespresso vs Keurig: At a Glance
In a rush? Here's our quick answer!
You may prefer a Nespresso machine if:
You mostly drink espresso.
Your budget is larger and you're looking for a high-end model.
You want to make lattes and cappuccinos.
You'd like a dedicated capsule recycling program.
You may prefer a Keurig coffee maker if:
You mostly drink regular brewed coffee.
You're looking to save money.
You don't need a built-in milk steamer.
You want to be able to buy coffee pods from many brands.
Nespresso Overview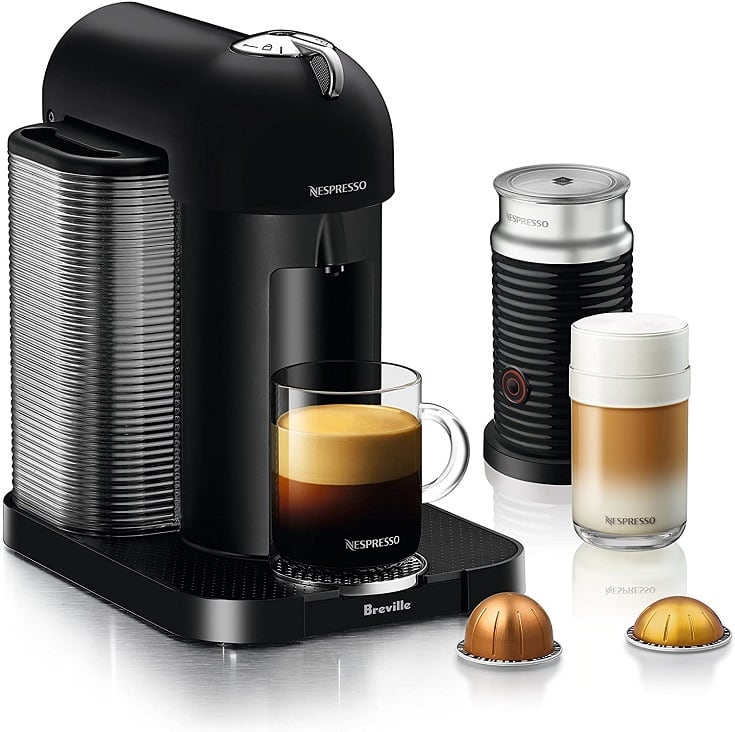 Nespresso is a Swiss company known for its home espresso makers. It's especially popular in Europe and offers mid-range to high-end coffee machines that produce crema-topped shots of espresso. Nespresso's machines are fairly pricey, and so are the coffee capsules.
The company is known for its excellent customer service and high-end feel. It offers a choice of Original and Vertuo machines. The Original line operates much like a classic coffee pod machine, while the Vertuo uses unique technology, spinning capsules 7,000 times per minute for better extraction. Vertuo machines also read the barcodes on the coffee pods, automatically adjusting settings, so you can't use capsules from any other brand.
Pros
Makes high-quality espresso with crema
Choice of Vertuo or Original Line
Dedicated pod recycling program
Simple to use and clean
Generally have built-in milk steamers
Cons
More expensive
Doesn't make drip coffee
Can't use capsules from other brands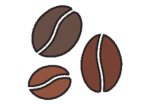 Keurig Overview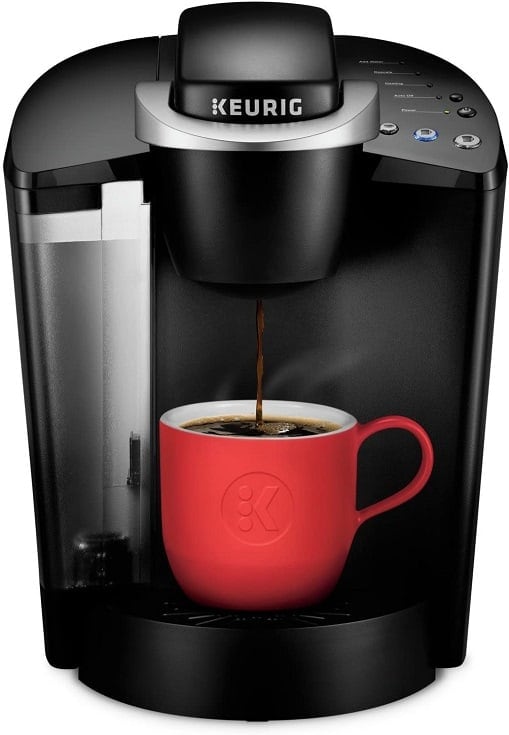 Keurig is the original single-serve coffee company. Originally aimed at offices, the company's machines range from streamlined, affordable models to pricier options.
Keurig partners with quite a few coffee brands to produce K-Cups, and because the patent has expired, there are also many unofficial options. The original 1.0 machines accept any brand of coffee pods, while 2.0 models are designed to read the barcodes on licensed K-Cups.
Pros
More affordable
Easy to use and clean
Compatible with many coffee flavors and brands
Produces regular drip coffee, along with tea and hot chocolate
Choice of 1.0 and 2.0 models
Cons
Doesn't make espresso
May not include a milk steamer or frother
Less high-end
Pods are harder to recycle

The Comparison
To help you decide between Nespresso and Keurig models, we took a closer look and compared important factors like ease of use, price, and coffee quality.
Ease of Use
If you're shopping for a single-serve coffee maker, convenience and ease of use are probably at the top of your priority list. The good news is that both Nespresso and Keurig machines are simple to use. Just pop in a pod, add water, and press start!
Price
There are two important factors for the cost of a single-serve coffee maker: the price of the appliance and the price of the coffee pods.
Nespresso machines are generally pricier on both fronts. Though there are less expensive models, as a whole, Nespresso machines are higher-end. Nespresso's pods are also typically somewhat more expensive.
Keurig offers a range of machines, from the streamlined and affordable K-Mini and K-Mini Plus up to the higher-end K-Duo Plus and K155 OfficePRO. These machines work with many coffee pod brands, many of which are very affordably-priced.
Coffee Options & Quality
Both of these coffee machine brands use capsules, and you can set up automatic regular deliveries if you buy them from Amazon or each company's website.
Nespresso machines produce coffee that's closer to espresso. It's rich, strong, and very concentrated. Plus, Nespresso is famous for the quality of its crema! You have a choice of Original and Vertuo Nespresso lines, and many Nespresso coffee makers include a steaming wand and milk holder to help you produce delicious lattes and cappuccinos.
The downside of buying a Nespresso machine is that you're generally locked into buying Nespresso pods. The newer VertuoLine models don't work with pods made by other brands, and Nespresso's pods are on average more expensive than Keurig-compatible pods.
Keurig machines generally brew regular drip coffee, along with teas and hot chocolates. You can use a range of pods, including Keurig's K-Cups and pods made by quite a few partner brands. Most Keurig machines don't include steaming or frothing devices, so you'll need a separate device to produce your favorite milky treats.
Keurig coffee isn't necessarily barista-quality, but you do get to choose among tantalizing flavors like hazelnut and mocha.
RELATED READ: Our Review of Glorybrew Compostable K-Cups
Extra Features
Depending on the model you choose, Nespresso and Keurig machines offer varying extra accessories.
Most Nespresso machines have milk steaming wands, and many have detachable milk containers. Some models come bundled with Nespresso's Aeroccino milk frother.  Most Nespresso models have built-in used capsule collection trays, which will gather your capsules so you don't have to dispose of them after every brew.
Basic Keurig models typically don't come with milk accessories, though higher-end models like the K-Café and K-Latte offer built-in milk frothing. You can choose models like the K-Duo Plus, which comes with a thermal carafe, or bundles that wrap in selections of K-Cups. Some of the pricier Keurig models also offer hot water dispensing buttons, which can be useful if you want to brew a cup of tea without a capsule.
Environmental Impact
One of the most talked-about issues with single-serve coffee makers is their environmental impact. If you're interested in protecting the environment, you may want to look for coffee pods that can be recycled.
Nespresso's pods are made of aluminum, which means they're technically recyclable. That doesn't mean you can throw them in your recycling bin, though — you'll need to return them to Nespresso to take advantage of the company's dedicated recycling program. To do this, you can order free recycling bags that ship for free from any UPS dropoff location. Read more on Nespresso's website.
K-Cups, on the other hand, are made of plastic with aluminum tops and interior paper filters. You can recycle them, but only if you separate the elements and dispose of them in the right bins. Another option is a reusable K-Cup filter, which you can find on Amazon or in a kitchen supply store. If you choose this option, you can use any kind of coffee beans and grind them just before brewing.
Ease of Cleaning
Both of these coffee maker lines require regular cleaning and descaling to run smoothly and produce flavorful coffee. Luckily, most models from both brands offer automatic cleaning programs that will do most of the work for you.
Nespresso recommends only using its descaling solution — not white vinegar, which you can use to descale many other coffee machine brands. It's not overly expensive, but it is less convenient than using something you'd already have around the house. You can find detailed descaling and cleaning guides for each model on Nespresso's website.
Keurig also recommends using its brand of descaling solution. Again, it's not especially expensive, but the cost will add up over time. Depending on how hard your water is, you may need to descale every three to six months. Plus, you have to use an entire bottle each time you descale. Keurig offers a full list of user guides and descaling videos for each model on its website.
Warranty
Nespresso's coffee makers come with one- or two-year warranties, and the company is known for its responsive customer service. Make an account online registering your appliance and you'll get perks like free coffee capsules.
Keurig offers a one-year warranty on its brewers. You can register your machine on Keurig's website.

The Verdict
So which brand of coffee maker is better? That depends on what you're looking for.
If you're interested in a high-end single-serve coffee maker that will produce intense, aromatic shots of espresso, you may want to buy a Nespresso machine. You'll need a bigger budget, but in exchange, you'll get a built-in milk steamer and a dedicated pod recycling program.
If your budget is tighter or you prefer regular drip coffee, you may want to choose a Keurig model. These easy-to-use appliances work with a huge range of coffee pods and can even make tea or hot chocolate.
WORTH READING: Health Benefits of Matcha vs Coffee: Which Should You Choose?