Note: This article's statistics come from third-party sources and do not represent the opinions of this website.
If you love coffee, it can be fun to learn as much as you can about it. There are many coffee companies in operation worldwide, but only a few, like Starbucks and Dunkin', are broadly well known. If you are interested in learning which companies are the largest, keep reading!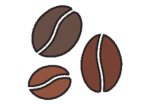 Top 10 Largest Coffee Companies in the World
Starbucks
Dunkin'
Tim Hortons
Dutch Bros. Coffee
JDE Peete's Coffee and Tea
McCafé
Gloria Jeans Coffee
Costa Coffee
Lavazza
Caffè Nero

Publicly Traded Coffee Companies
1.

Starbucks
(Insider Monkey, Finances Online)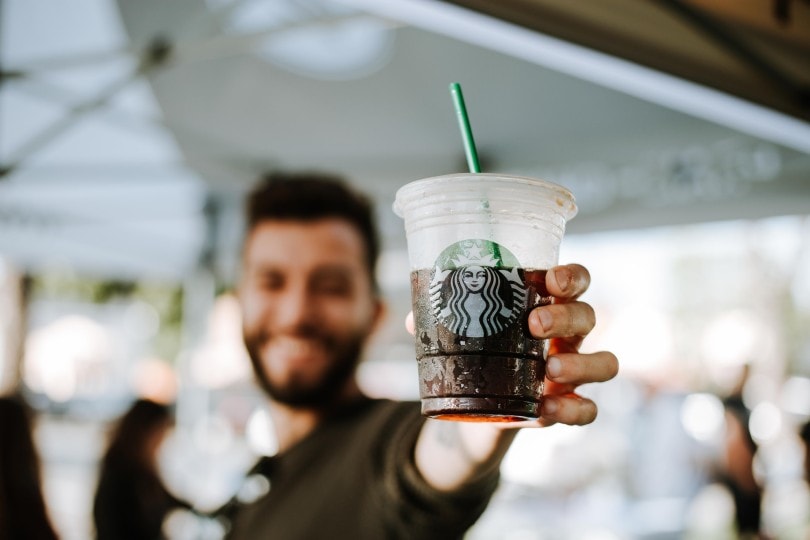 Starbucks is currently one of the most popular coffee companies in the world. It has more than 32,500 stores currently operating. Most stores are in the United States, but there are stores in many other countries. China has the most outside the United States with 4,704 stores, followed by Korea with 1,468. Canada also has more than 1,000 stores. The average share price in the last quarter of 2021 was $112.75.
---
2.

Dunkin'
(Scrape Hero, Macro Axis)
Dunkin' is one of the biggest coffee companies globally, with 9,411 locations. Most of the stores are on the eastern side of the United States, where they are extremely popular — there are 1,429 locations in New York alone. Another 1,089 locations are in Boston, Massachusetts. The business has remained stable throughout the COVID-19 pandemic, and it has less than a 42% chance of experiencing financial distress in the next few years.
---
3.

Tim Hortons
(Expanded Ramblings, EFA News)
Tim Hortons isn't as popular in the United States as Dunkin' or Starbucks, but it is quite popular in Canada and other parts of the world. Tim Hortons got started in 1964 in Ontario, Canada, and has steadily grown in popularity since. As of 2021, there are 5,287 restaurants, up significantly from 4,114 in 2013. They serve Canadians more than 5 million cups of coffee every day, and 80% of the people who live in the country visit a Tim Hortons at least once per month. An ambitious expansion plan in China hopes to build another 1,500 stores by 2028. You can also find it on Nasdaq as part of Restaurant Brands International.
---
4.

Dutch Bros. Coffee
(Fool, Zippia)
Dutch Bros. Coffee is one of the faster-growing coffee companies on this list. It's a drive-thru coffee chain that started in Oregon in 1992 and now has more than 500 locations scattered throughout the United States. It's on Zippia's list of the best places to work in Oregon, and it has more female employees than male. It currently brings in more than $494 million per year and employs more than 16,000 people. You can also find it on the New York Stock Exchange.
---
5.

JDE Peet's Coffee and Tea
(Peets, GlobeNewswire)
JDE Peet's is a popular coffee company in Europe, and it has a huge selection of whole-bean coffee that includes French roast, espresso, and Italian roast. It also has organic blends, half-caffeinated blends, and even K-cups. Sales were up in 2020, with more than a 7% increase, and it is part of multiple projects in 18 countries. Despite the pandemic slowing growth, they expect to continue to grow sales by 3%–5% in the next few years.
---
6.

McCafé
(Insider Monkey)
McCafé is one of the most popular brands on this list because it is part of the McDonald's menu in many areas, and it's often part of its coupon and sale prices. Stock prices have been rising steadily since 2013, and in the fourth quarter of 2021, they were at $252.48.
---
Coffee Companies
7.

Gloria Jeans Coffee
(IIDE, People AI)
Gloria Jeans Coffee is a large coffee company that many people don't know about because they don't have much of an online presence compared to many other coffee chains. This company also likes to spread out its stores, and you can currently find Gloria Jeans Coffee shops in more than 50 countries. It has an annual revenue of $4.6 million, with $3.8 million being profit.
---
8.

Costa Coffee
(Statista)
Costa Coffee is a large company that has more than $1 billion in revenue each year. It became a subsidiary of the Coca-Cola company in 2019, when it was bought from Whitbread early in the year. It has been experiencing steady growth since at least 2010, when its revenue was only $425 million.
---
9.

Lavazza
(Statista, Foodbev)
Lavazza is an Italian coffee company that had a good few years, reaching a return on equity that exceeded 4.3% in 2020. However, rising prices of raw materials due to the pandemic and the Russian-Ukrainian conflict could increase overall costs, reducing profits and growth over the next few years.
---
10.

Caffè Nero
(Ivory Research)
Caffè Nero is one of the largest espresso shops in the United Kingdom and has more than 263 shops open in more than 50 cities. It also employs more than 1,969 people, classifying it as a large-scale organization. Several investors started it in the early 1990s, and it has grown steadily since.
---
Honorable Mention
11.

Caribou Coffee
(Scrape Hero)
Caribou Coffee is a popular coffee company, especially if you live in the Wisconsin area, with more than 305 open stores. There are 30 stores in Wisconsin and 33 in North Dakota. You can also find it in several other states. With its positive sales numbers, Caribou Coffee may rapidly expand.

Why does the price of coffee keep rising?
Many companies are suffering from an increase in the price of raw materials due to the COVID-19 pandemic and the Russian-Ukrainian war. While harvests are good, higher living costs will increase wages, and the higher cost of gas will increase coffee prices. Vietnamese coffee, for instance, reached $2,237 per ton, which is 22.8% more than in 2020. (Viet Reader)
What is the largest coffee company in the world?
The largest coffee company in the world is Starbucks, which is number one on this list. It had nearly 33,000 stores at the end of 2021, which is more than three times its nearest competitor, Dunkin', with about 10,000. All the other companies have far fewer stores. More than 50% of Starbucks stores are in the United States, with the next largest number in South Korea. There are two types of Starbucks stores, those that the company owns and those that a licensee owns, and it is split quite evenly, with 49% run by owner-operators helping it to grow faster than might be possible otherwise. (Knoema)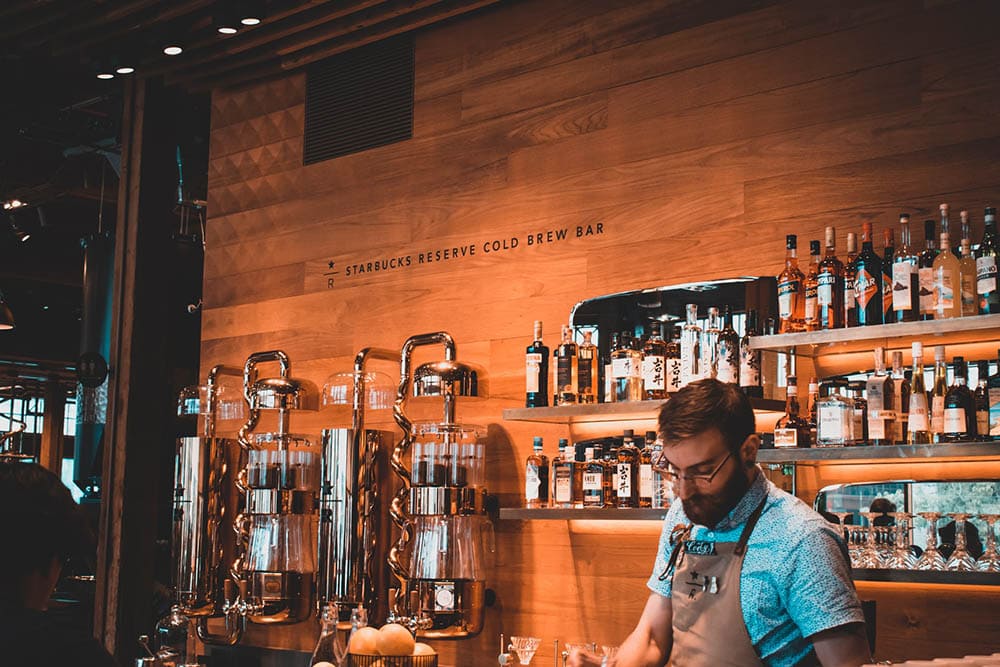 How has the COVID-19 pandemic affected coffee sales?
Studies show that people drink as much coffee as before the COVID-19 pandemic, but they are purchasing it less frequently at the local café and brewing more of it at home. This change in dynamics has caused many chains to lose money, while increasing the cost of whole or fresh ground beans. Another way that many people are getting their coffee is to use app-based ordering, which increased by as much as 57%. (Reuters)

Conclusion
The largest coffee companies globally are Starbucks, Dunkin, and Tim Hortons, but plenty of others are responsible for unbelievable coffee sales each year too. While many of the companies on this list aren't available everywhere, there is a good chance that you can find a few of them to try.
---
Featured Image Credit: KPPWC, Shutterstock