Nothing gets people talking like a good mystery. Who was D.B. Cooper? What really happened in Roswell, New Mexico? What's on Starbucks' secret menu? We know what you're thinking; one of these is not quite like the other two, and we agree. By far, the most interesting is the secret menu at Starbucks. Many people think the secret menu is a myth, but we're here to set the record straight and tell you that it really exists.
Ok, maybe we overstate how secret the Starbucks secret menu actually is. These days it's more of an open secret menu than a truly secret menu. The trick to navigating the menus is knowing what you want to order before you go. The more specific you can be, the better. That's why we put together this guide. In this article, we're going to demystify the Starbucks secret menu for you and show you some of our favorite drinks on it. Let's get started!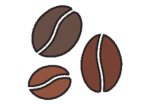 The 10 Best Drinks on the Starbucks Secret Menu:
Before we start discussing specific drinks, we should first point out that the secret menu isn't really an official Starbucks menu at all. Rather, it is a set of drinks that can be made from ingredients that Starbucks typically has. Starbucks fans create their own drinks and post them online for others to enjoy. Since Starbucks themselves don't know about these drinks, you have to order them by their ingredients rather than a special name.
If you want to order any of these drinks, make sure you write down the recipe before you go. Since your barista won't be familiar with your drink, you'll have to be precise when you order. Otherwise, you risk getting something other than what you want.
1. Cookies & Cream Frappuccino
Most drinks on the secret menu use existing drinks as a base. Our first pick is a good example of this since it is based on the Double Chocolatey Chip Frappuccino. There is plenty of cookie taste in it, and a drizzling of white mocha sauce adds the cream component. This is one of the easier drinks to order and is a good first option if you're new to the secret menu.
---
2. Cotton Candy Frappuccino
This one is also based on an existing drink, this time the Vanilla Bean Créme Frappuccino. Add a pump or two of raspberry syrup to enhance the sweetness and give your frappuccino a cotton candy twist.
---
3. Cake Batter Frappuccino
One of the best drinks on the Starbucks secret menu is the Cake Batter Frappuccino. We're upping the complexity now a little bit, but it's definitely worth it. Once again, start with a Vanilla Bean Créme Frappuccino, but this time add one pump of hazelnut syrup and ask your barista to add a Starbucks Birthday Cake Pop to the mix. The result is delicious and tastes just like birthday cake.
---
4. S'mores Hot Chocolate
Most of the secret menu drinks are cold, but this one is nice and toasty, perfect for a cold winter's day. Start with a classic hot chocolate, add one pump of cinnamon syrup, and one pump of toffee nut syrup. Top with whipped cream, chocolate sauce, biscuit bits, and marshmallows.
---
5. Fruity Pebbles Frappuccino
This one is for sugar lovers only. The base is a Strawberry and Créme Frappuccino with two pumps of vanilla syrup, one pump of raspberry syrup, and a splash of orange juice or orange-mango juice. If you're on a low-sugar diet, steer clear of this one.
---
6. Chocolate Dalmatian
This is another hot drink, but this time the underlying drink is a hot white chocolate mocha. Add java chips and chocolate chips to give it a distinctly dalmatian vibe.
---
7. Orange Creamsicle Frappuccino
Make sure you write this one down because a lot goes into making it. Start by filling the blender with orange juice to the first line, and then add milk until it reaches the second line. Then ask for two pumps of cream base and two pumps of classic syrup. Add ice and blend it all together. Top with whipped cream.
---
8. Caramel Snickerdoodle Macchiato
Snickerdoodles were a staple of our childhood growing up, and this drink totally does them justice. Ask for an iced soy caramel macchiato with one pump of vanilla syrup and one pump of cinnamon dolce syrup.
---
9. Banana Split Frappuccino
Sticking with the theme of childhood, this one packs a healthy dose of nostalgia. Order a strawberries and créme frappuccino, add vanilla bean powder, java chips, one banana, and top with whipped cream, mocha drizzle, and caramel drizzle. Yum!
---
10. Pumpkin Pie Frappuccino
If you love pumpkin spice, you'll love this one. Start with a pumpkin spice frappuccino and add one pump of cinnamon dolce syrup. Then ask them to add whipped cream before they blend it, so it gets dispersed throughout the entire drink. Top with cinnamon dolce sprinkles and enjoy a glass of delicious Thanksgiving-style dessert.

Conclusion
Starbucks' secret menu isn't much of a secret these days. Still, it is a source of an endless variety of drinks limited only by your imagination, the imagination of the Internet, and the ingredients they have at Starbucks. Keep in mind that the secret menu isn't an official Starbucks offering, so make sure you know exactly what you want before you order.
You're essentially just asking them to combine ingredients they have on hand, but if you aren't specific, they might not be able to help you. These are ten of our favorite drinks from the secret menu but think about some of the drinks you've had at Starbucks and try to come up with your own combinations. It's a fun way to try new flavors and, who knows, maybe your creation will be the next hit on social media!
RELATED READS:
---
Featured Image: Dom J, Pexels