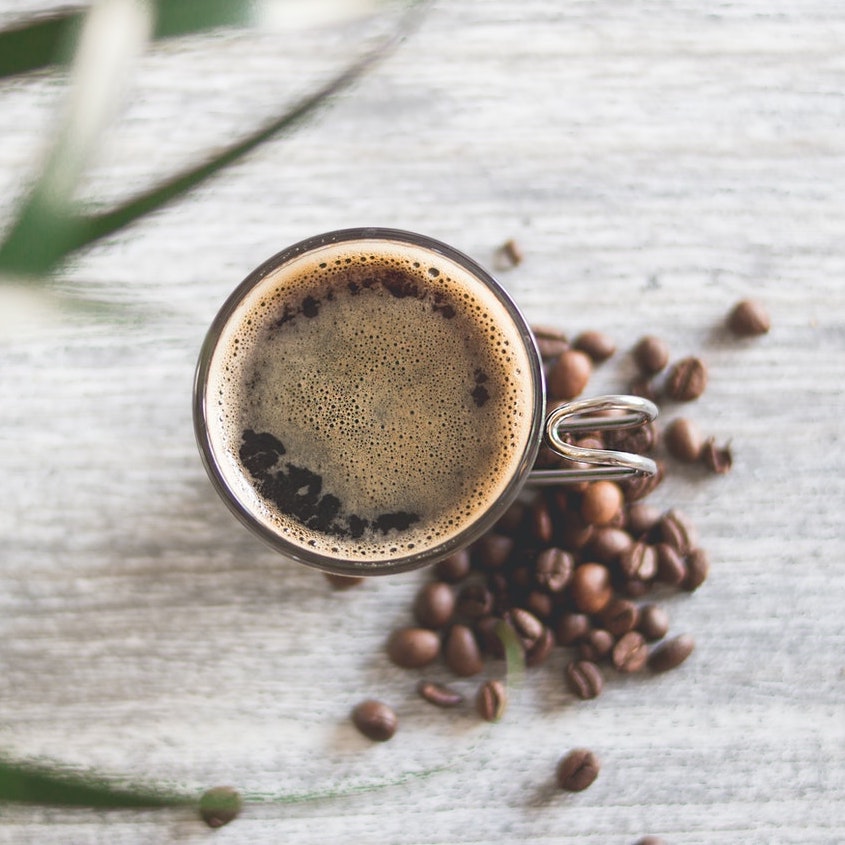 There are many reasons we choose the coffee we do. Some people simply focus on taste, while others consider factors like the environmental impact that a specific coffee brand has or the treatment of its farmers.
Having been around since 1895, Lavazza has had plenty of time to become known as one of the world's leading providers in coffee. They even estimate that 80% of people in their native country of Italy drink their product.
So, which Lavazza beans are your best option? Here, we'll explore a few of their top offerings. We hope that these reviews, along with our handy buyer's guide, help you find that perfect cup of Lavazza coffee.
---
A Quick Glance at Our Favorites for 2023
Image
Product
Details

Best Overall

Lavazza Super Crema

Versatile dark roast
Wonderful blend
Aromatic with great body

Best For Espresso

Lavazza Gran Espresso

Smoky, oaky flavors
Perfect for espresso
Robust, intense, and full-bodied

Lavazza Qualita Oro

Fruity aromatics
Wonderful for drip machines
Great espresso experimenting

Best Decaf

Lavazza Dek

Great as espresso or drip
Light, floral, and fruity
Good decaf option

Lavazza Crema e Gusto

Spicy, earthy flavors
Great for Moka pots
Comes pre-ground
The 5 Best Lavazza Coffee Bean Packs:
1. Lavazza Super Crema Whole Bean Coffee – Best Overall
We're starting with an espresso roast because when you think of Italian coffee, you think of espresso. You also think of Lavazza, so it is a perfect marriage between the two.
The Lavazza Super Crema is a dark roast meant to be brewed as espresso, but it also makes a wonderful cup of drip coffee or pour-over coffee. It is not too acidic and has a wonderful balance and body. Aromatically, you'll detect notes of hazelnut and brown sugar. This leads to wonderful flavors of honey, almonds, and dried fruits (apricots and cherries).
We love the versatility that this coffee offers — sometimes, you want a little more volume than a shot of espresso or something not as strong, and this coffee bean also makes a wonderful cold brew.
Also, just as a heads up, some shipments have rocks in the bag. This is actually a common occurrence in the coffee world, so don't let it fool you about the quality of the coffee, just keep an eye out!
Overall, we think these are the best Lavazza coffee beans available this year.
Pros
Versatile
Wonderful blend
Aromatic with great body
---
2. Lavazza Gran Espresso Whole Bean Coffee – Best For Espresso
If you're looking for an intense coffee drink, then saddle up, because Lavazza's Gran Espresso beans are powerful. This bean was roasted with espresso specifically in mind, more so than our top pick, which makes it a great choice if you're an espresso lover.
When you extract a shot of this coffee, you'll immediately notice smoky aromas and dark, oaky flavors. This is an even-bodied shot that carries itself the whole way through the experience.
This coffee works best for espresso, so it's not quite as versatile as our top pick. Still, if you like intense, dark beans, it could be for you.
Pros
Smoky, oaky flavors
Perfect for espresso
Robust, intense, and full-bodied
Cons
Doesn't work as well for regular coffee brewing
---
3. Lavazza Qualita Oro Coffee Beans
The Qualita Oro provides a delicate coffee drink that is a smooth morning cup or great for after dinner. More light and fruity than its espresso-centric counterparts, this bean will hit you with wonderful aromatics as the fruity finish washes down your palate.
This coffee brews wonderfully on drip, and if you are an adventurous espresso drinker, you can get wonderful results there as well, but know that it is a bit more finicky than our first two picks and will come out a bit spicier due to the roast and the beans themselves. This is not to say it is bad, but it is certainly different.
Cons
Fewer chocolate notes (we love chocolate)
---
4. Lavazza Dek Decaf Espresso Beans — Best Decaf
We often see roasters try to make decaf coffees that mimic their caffeinated counterparts with little success because it's so hard to replicate the flavor in a bean that has been fundamentally altered.
Lavazza, with its years of experience, knows this, so it has gone the smart route and roasted specifically for decaf. You will not find an intense, big-tasting shot of espresso here, but instead, a light, floral, fruity output. It holds up surprisingly well as espresso, if you are into lighter roasts, and really shines via a drip coffee maker or even a Chemex.
Not only is this Lavazza's best decaf option, but it's one of the best decaf options on the market, period.
Pros
Great as espresso or drip
Doesn't try to mimic
Light and floral
---
5. Lavazza Crema e Gusto Ground Coffee Blend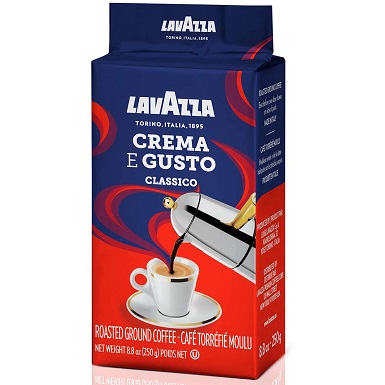 This is a great and cute pick and very Italian. Lavazza Crema e Gusto ground coffee is their tin can output and meant to be used with a Moka pot — the perfect Italian coffee for the perfect Italian maker.
This coffee is less defined than the others, more diner style. It has a spicy and earthy aromatic with hidden notes, but mostly, it just tastes like coffee.
Pros
Works well with Moka pots
Spicy and earthy flavors and aromas
Cons
Not versatile
Less defined flavors
---
Buyer's Guide: How to Select the Best Lavazza Coffee Beans
Buying within a brand can be simple because you just need to pinpoint what you like, and Lavazza makes it easy to do so. As they are known for their espresso, you really can't go wrong with either the Super Crema or the Gran Espresso.
The way you shop for coffee depends on the type of coffee drinker you are. If you only drink espresso, you'll be fine with the Gran Espresso. If you want to switch it up without changing beans, then we recommend the Super Crema, as it works equally well in drip and espresso machines.
And of course, we can't forget about the people who like a lighter morning cup. Lavazza has it all, so you will be thrilled with their Qualita Oro.
SEE ALSO: The one espresso machine we recommend to aspiring baristas

Conclusion
When you buy a bag of Lavazza, you're buying a piece of Italian history — a family business turned into a national one. Whether you choose our top pick, the dark and well-balanced Super Crema, or the smoky, complex Gran Espresso, you can count on the fact that something good will happen when you put these beans into your machine.
With such a wonderful array of products, you can do almost anything in the world of Lavazza. Of course, that makes it more difficult to choose the right one for you. That's why we wrote this guide. We hope these detailed reviews, plus the quick buyer's guide, help you find joy at the bottom of every cup of coffee. Italian coffee is delicious, and buying the best Lavazza coffee beans is the perfect way to try it!
---
Featured image credit: Lewis, Pexels