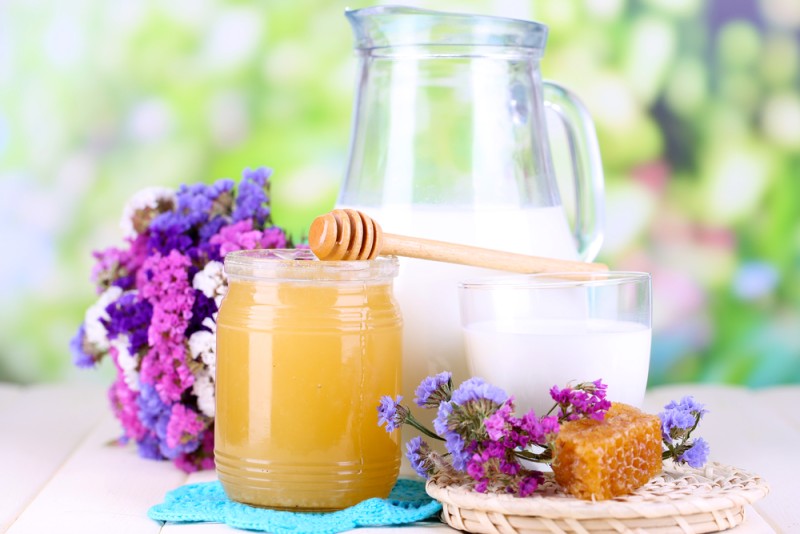 Lavender flowers are a popular food source for honeybees, so it's not surprising that lavender and honey taste so good together. Why not play up the complex floral notes of honey (and maybe your favorite light roast coffee beans) by adding a few flowers?
Keep reading to find our tasty lavender honey latte recipe! This floral, delicate coffee drink tastes impressive but is surprisingly simple to make at home. So grab a jar of lavender honey (or infuse your own) and get ready for a delicious drink.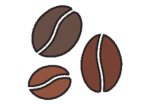 Why add honey to your lattes?
The main reason to add honey to a latte is that you like the flavor! Honey has a distinctive taste that can vary depending on the bees that made it and the flowers they frequented. You can experiment with different brands to see what you prefer!
But honey also offers a few health benefits. Honey is a more simple sugar than processed white sugar. It's made up of fructose and glucose, two basic sugars that are easier for your body to break down. Plus, although honey has more calories than white sugar, it also tastes sweeter, so you need less of it to enjoy your drink. And did we mention the antioxidants and antibacterial properties?
---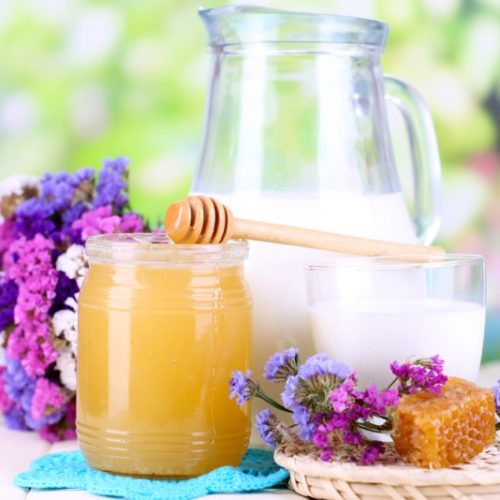 Flowery Honey Latte
Ready for a creamy, sweet latte with just a hint of flowers? This honey latte offers complex, delicious flavors, plus a sprinkle of dried lavender to play up the floral notes. Perfect for a rainy afternoon or a spring morning!
Equipment
Coffee mug

Saucepan

Stovetop

Whisk or immersion blender
Ingredients
2

shots espresso

or ½ cup strong coffee

8

ounces

milk

1.5

teaspoons

lavender honey

Dried lavender or chamomile

optional
Instructions
Make the coffee. Pull two shots of espresso or brew ½ cup of strong coffee using your favorite brewing method.

In a small saucepan, combine the milk and honey. Heat over medium-low, stirring regularly, until the milk starts to bubble.

Froth the milk and honey mixture using a whisk or immersion blender. You want a good amount of milk foam!

Pour the espresso into your coffee mug. Add the milk and honey on top, spooning on the milk foam at the end. Then sprinkle on a little dried lavender and a drizzle of honey if you'd like!
Nutrition

Flowery Honey Latte Recipe Variations
How can you make this recipe just the way you like it? There are so many options! Keep reading to see a few tips:
What kind of honey?
You can use any kind of honey, but we particularly like lavender honey. Bees love lavender flowers because they're sturdy and offer a lot of tasty nectar. That's why you can buy honey that isn't just infused with lavender! Some brands sell honey made by bees who've only eaten lavender nectar. The result is delicate, fragrant, and floral.
Don't have any lavender honey or don't want to pay extra for it? No problem! You can easily infuse any type of honey with lavender. Just heat the honey with dried or fresh lavender flowers and let it stand for 24 hours. Then filter out the flowers and enjoy!
What kind of milk?
One great thing about lattes is that you can use almost any kind of milk! The classic latte ratio is ⅓ espresso, ⅔ steamed milk, and a thin layer of milk foam. Keeping that in mind, you can choose your favorite milk — like coconut, almond, skim, or whole — and steam it. Our recipe adds the honey to the saucepan to let it fully dissolve, but if you have a milk steamer, you may want to steam the milk alone and add the honey later.
What kind of flowers?
Of course! You can make a simple honey latte without adding any other flavors, or you can substitute a sprinkle of cinnamon, nutmeg, or pumpkin spice for the lavender. Another tasty option is to add dried chamomile flowers to your drink. What's better than honey and tea?

Final Thoughts
Now that you know how easy honey lattes are to make, what are you waiting for? Whip up a fragrant lavender honey latte, or start experimenting with other ingredients! Honey is a delicious addition to any cup of coffee — especially a creamy latte — and it offers a few potential health benefits, too.
RELATED READS:
---
Featured image: Africa Studio, Shutterstock