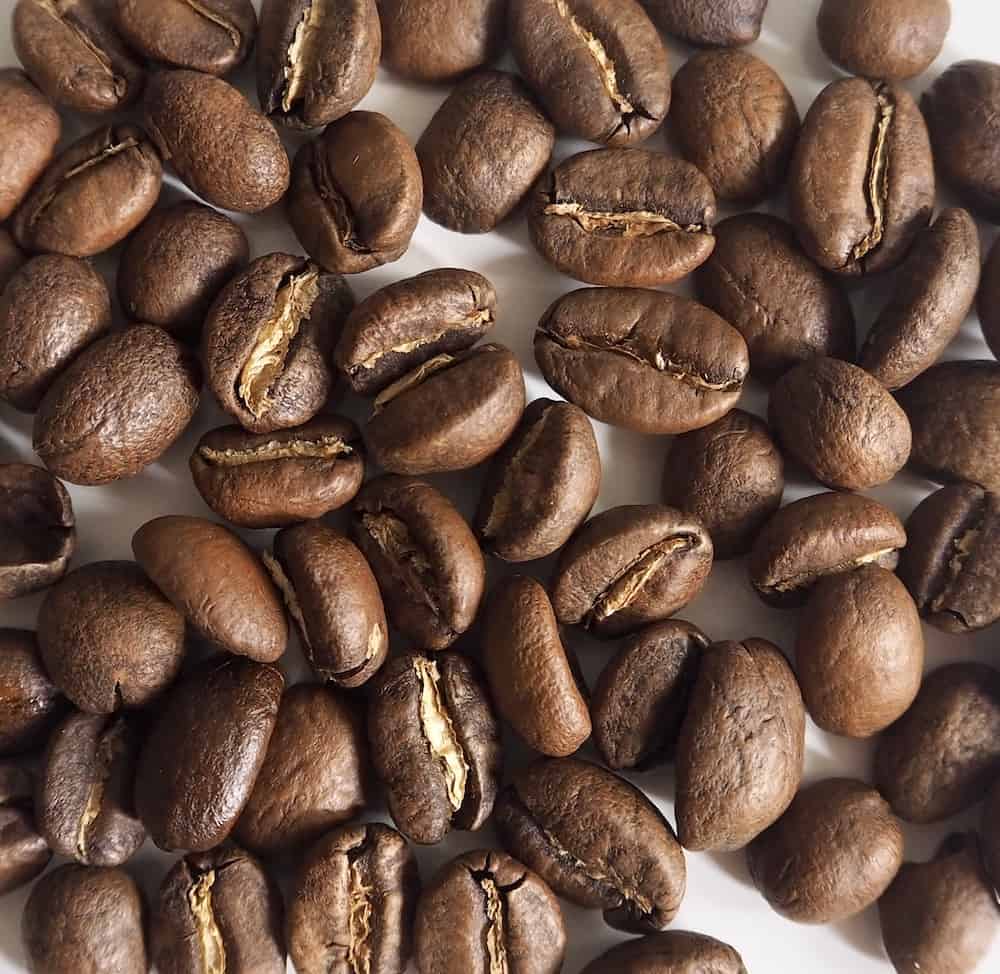 We've scoured the market trying many dozens of different light roast coffees. Our search has yielded many decent choices, but only a few stellar options that are worth reporting back to you, the discerning buyer.
When we look for good coffee, we evaluate the product on the grounds of its taste, smell, and value. When it is relevant, we even report on the quality of the packaging, and the ethics of the company that is producing the coffee.
Our goal is always to help connect you with a product that you'll really love. With that being the case, it's time for some light roast coffee reviews.
---
Comparison of Our Favorites in 2023
Image
Product
Details

Top Choice

Lifeboost Organic Coffee

Delicate, interesting taste
Ethically sourced
Fair Trade, Organic, shade-grown, & pesticide-free

Top Ground Coffee Pick

Cooper's Cask Ethiopian

Single-origin, Fair Trade, & Organic
Bright, lemony flavor with notes of honey and flowers
vailable in whole bean or four grind sizes

Top Decaf Pick

Café Britt Decaffeinated

Affordable
Great taste
Low acidity

Café Don Pablo Subtle Earth

Certified organic
Bulk purchase
Very fresh

AmazonFresh Just Bright

Affordable
Bulk buy
Lasts Several Weeks
The 10 Best Light Roast Coffees
1. Lifeboost Light Roast – Top Choice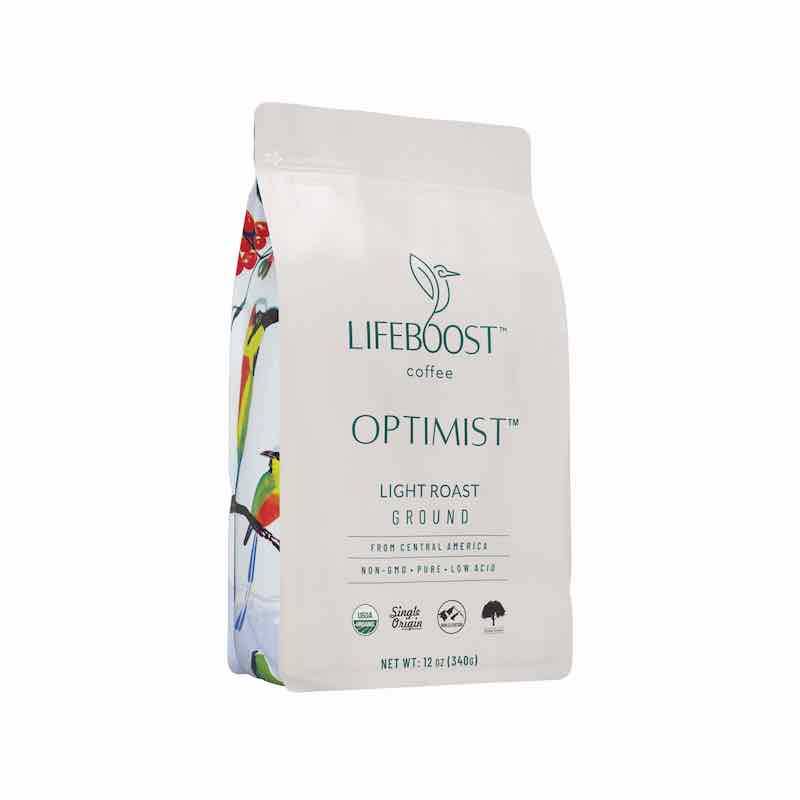 Lifeboost's Light Roast is a delicate, interesting coffee that allows the drinker to gently ease into the morning. All of Lifeboost's coffee is grown in the mountains of Nicaragua, and the light roasting level allows you to taste the unique flavors of this origin — like caramel, citrus, and chocolate. Plus, this coffee is Fair Trade, Organic, shade-grown, and pesticide-free. For the coffee drinker that cares about taste and the environment, this is an opportunity worthy of strong consideration.
The downside of this bean is its price. Lifeboost is a gourmet coffee brand, and the prices reflect that. But if you have the budget, this one of the best breakfast coffee blends out there right now.
All in all, we think this is the best light roast coffee on the market.
Pros
Delicate, interesting taste
Ethically sourced in the mountains of Nicaragua
Fair Trade, Organic, shade-grown, and pesticide-free
---
2. Cooper's Cask Ethiopian Light Roast – Top Ground Coffee Pick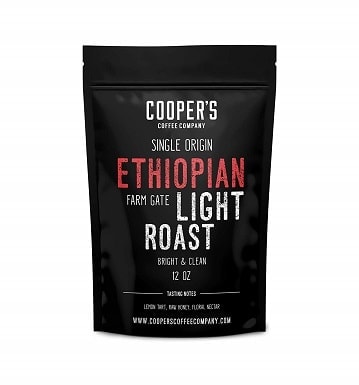 Our runner-up choice is a mild smooth blend with a slight fruity undertone. As a single-source coffee, you can trust that the Cooper's Cask Ethiopian Light Roast beans have been carefully handled in a transparent process designed to maximize taste and flavor.
This tasty coffee is available in whole bean or a choice of four grind sizes (French press, drip, espresso, and Turkish), making it our pick for the best pre-ground option. You can expect bright, lemony flavor with notes of honey and flowers. It's also certified Fair Trade and Organic.
Not surprisingly, our best light roast ground coffee does come at a price. It's one of the more expensive blends on our list relative to the quantity in the bag. Still, if you value quality, and would like to treat yourself to something special, this coffee would be hard to beat.
Pros
Single-origin, Fair Trade, and Organic
Bright, lemony flavor with notes of honey and flowers
Available in whole bean or four grind sizes
---
3. Café Britt Decaffeinated Whole Bean Gourmet Coffee – Top Decaf Pick
The Café Britt Decaffeinated blend will be a fantastic choice for those who like smooth, mild coffee. It's a full bean product, so without a grinder it's effectively useless. However, with the proper equipment, you can enjoy uncommonly fresh coffee at a reasonable price.
These beans are carefully treated with a special water filtration process that enhances the flavor while reducing the acidity factor. As a result, it is a particularly good choice for drinkers who have sensitive stomachs.
Some users are complaining about the quality of the packaging. We hear reports that the bag tears easily, which is something to be careful of.
Pros
Affordable
Great taste
Low acidity
Cons
Low-quality packaging
Useless without grinder
---
4. Café Don Pablo Subtle Earth Organic Gourmet Coffee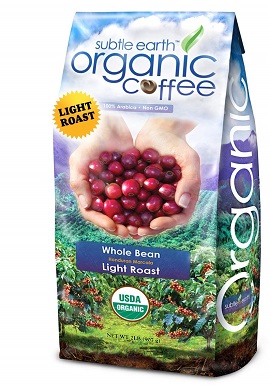 For buyers who like to keep things natural, we have the Café Don Pablo. This whole bean coffee is completely organic. The two-pound bag is a little pricey, but does give you the chance to stock up.
Many will appreciate the fact that they've bought in bulk after experiencing the rich flavor profile, as well as the uncompromising freshness created by the double-sealed packaging.
Of course, as a full bean product, it's another coffee that won't be useful to buyers without a grinder. However, if you can get past that, as well as the sticker price, you will find much to appreciate.
Pros
Certified organic
Bulk purchase
Very fresh
Cons
Can't be used without a grinder
Big sticker price
---
5. AmazonFresh Just Bright Ground Coffee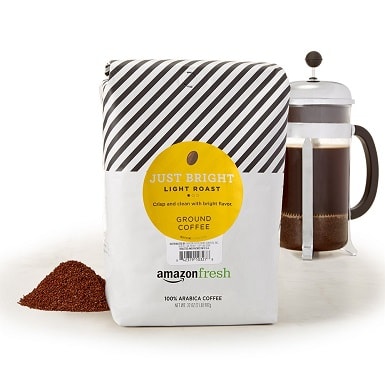 As the name suggests, this is an Amazon brand product. Amazon makes a wide variety of different things, usually giving consumers the chance to get good products at a great price. Such is the case here. AmazonFresh Just Bright light roast is a tasty, budget-friendly blend that's optimal for buyers with a limited amount of money to spend on coffee.
This product is also a great opportunity to stock up. Being a two-pound bag, it should be enough to provide at least several weeks' worth of joe to the average coffee drinker.
Is it as rich in flavor as some of our top choices? Not so much, but it is a good coffee if you just need something tasty but simple on a day-to-day basis.
Cons
Not quite as rich in flavor as other coffees
---
6. Organic White Knight Light Roast Coffee
This is a great coffee for buyers who prioritize ethics when they purchase coffee. Being a "fair trade" manufacturer, Fresh Roasted Coffee LLC promises to pay everyone responsible for putting coffee in your cup a reasonable wage.
The White Knight Light Roast Coffee is rich in flavor and features a delightful undertone of cherry that does well to enhance the overall flavor profile.
As with any whole bean coffee on our list, it is important to remember that you won't be able to use this product without a grinder. It is also more expensive than other options on our list. This is largely due to the fact that it comes from a fair trade company.
Pros
Fair trade coffee
Two-pound quantity
A hint of cherry in the flavor profile
Cons
Pricier than many of the other coffees on our list
Whole bean cannot be used without a grinder
---
7. Coffee Over Cardio Birthday Cake Flavored Coffee
This is a great coffee for when you'd like to enhance your morning with a sense of occasion. The light roast blend features what the manufacturer classifies as a birthday cake-like flavor. What Coffee Over Cardio calls birthday cake, we might call a sweet, smooth vanilla. In any case, it's a delightfully delicate taste that we simply don't often see in the wide world of flavored coffees.
Available at a moderate price, it's worth trying if you're looking to spice up the occasional morning with a unique cup of coffee. The actual cake flavor is subtle (some drinkers report not even noticing it) but to the enthusiast with a refined palate, it will be worth trying.
Pros
Moderate price
Unique flavor profile
Cons
Some report that the flavor is subtle
---
8. Fresh Roasted Coffee LLC Brazilian Minas Gerais Coffee
Fresh Roasted Coffee LLC's Brazilian Minas Gerais Coffee succeeds in two different but significant ways. The single source coffee is roasted in environmentally friendly facilities to help ensure that the manufacturer has as small an impact on Mother Earth as possible.
In addition to allowing you to drink coffee in good conscience, it's also just tasty. The vibrant flavor is rich and smooth. It's a very delicate cup of coffee that will suit those who favor a gentler introduction to their days.
We did find that the coffee is somewhat on the acidic side. This is often the case with light roast coffees, but it can be a little upsetting to those with sensitive stomachs.
Pros
Environmentally sound manufacturing process
Delicious taste
---
9. Bulletproof Luminate Light Roast Coffee
Bulletproof Luminate makes several promises with each bag of coffee it sends out. First is a freshness guarantee. The company promises that its ground coffees are going to be as fresh as those of the whole bean variety, thanks to how it processes and packages the beans.
This is a tall order to fill, but we've found that it's successful. Assuming you store the beans properly, you should find that they maintain a vibrant, full-bodied taste underscored by a delightfully aromatic scent.
The company also promises to produce healthy coffee, growing the beans organically and ensuring that they're not exposed to any harmful molds that can ruin the health factor.
The Bulletproof Luminate Light Roast is expensive, but it will be appreciated by those who are very particular about their coffee.
Pros
Organic
Guaranteed to be as fresh as whole beans
---
10. Hawaiian Kona Coffee
We conclude our list with a very expensive, but also very special coffee. The Hawaiian Kona Coffee Light Roast is available in one-pound packages.
The whole beans are carefully harvested in Hawaii and provide a very bold taste that we felt more resembled a dark roast than a light. If you love a rich coffee flavor, this won't necessarily be a bad thing. However, if you're hoping for something mild, this is not it.
The packaging is also a problem. The bag is very delicate and has been reported to break during the delivery process.
Pros
Whole bean
Special Hawaiian coffee
Cons
Very expensive
Taste bolder than most light roast coffees
Packaging is very delicate
---
Buyer's Guide: Selecting the Best Light Roast Coffee
And now we take a look at a few important considerations that will help you choose the perfect light roast coffee beans to spice up your morning.
Quantity
When buying coffee, ground or beans, the quantity of the package is one of the most important factors. This is especially true for buyers on a budget.
Even though a two-pound bag will cost more than the twelve-ounce sacks in the gourmet section, you're saving lots of money per ounce.
However, there are some hazards that come with buying too much coffee at once. For one thing, there is simply the possibility that you won't like the mix very much. Every once in a while, you get a bad batch, at which point the last thing you want to do is drink two more pounds of it.
There is also a freshness problem. Connoisseurs will tell you that coffee should be consumed no more than a week or so after the beans have been chopped up. After that point, the experience is one of diminishing returns. If you're not super uptight about the freshness factor, you'll probably find it worthwhile to spring for a bulk package and save some money. Otherwise, you'll have to buy a week or so's worth of coffee at a time.
Price
You probably noticed on our list that there are good coffees out there that don't cost an arm and a leg. Though coffee has the reputation of being a pricey delicacy, you can actually find the optimal blend of value and quality from the right manufacturers.
A lot of the time, you pay more just for the name attached to a bag of beans. For example, Starbucks can get away with charging more for beans because it's perhaps the most famous coffee company of all time. However, if you're willing to buy from a company you haven't heard of, you can enjoy the opportunity to try unique flavors at a discount price.
Ethics
Coffee and ethics sometimes fall on different sides of an unfortunate divide. In an effort to produce lots of coffee cheaply, many companies pay low wages or do great harm to the environment. This leaves many ethically-minded people in the position of choosing between their favorite drink, and their values.
The good news is that there are actually ways to navigate the divide. Many companies make a special point of paying fair wages and having as small an effect on the environment as humanly possible. These "fair trade" businesses will often make a point of advertising their ethics on their packaging, so you shouldn't have to look too hard to find delicious coffee that manages to do some good in the world.
Just bear in mind that ethically sourced coffee generally costs more to produce, and therefore is more expensive to purchase as well.
Here are some other roasts we have reviewed:

Conclusion
If our light roast coffee reviews have left you torn between several different options, we understand. It's hard to select just one great coffee, but there are a couple of options that will have broad appeal to different types of buyers.
If you just want the best coffee you can get, you'll probably find a lot to like in our top choice, the Lifeboost Light Roast. Another delicious option is the Ethiopian Light Roast from Cooper's Cask, which is our ground coffee pick. You can also get a great deal by going with the AmazonFresh Just Bright Ground Coffee. It's a good product available at a really enticing price.