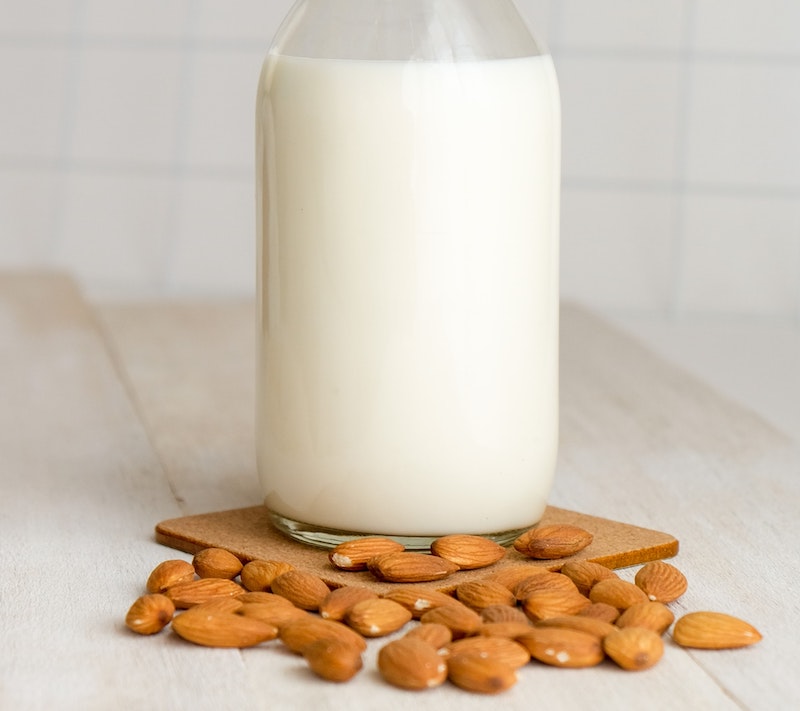 Putting almond milk in coffee is all the rage, with Starbucks rolling out Honey Almondmilk Flat Whites and new almond milk coffee creamers popping up at the grocery store. But if you're new to this corner of the coffee world, you probably have a few burning questions.
Here's everything you need to know about almond milk in coffee, including what it is, how to use it, and how to avoid the dreaded curdling. You'll be an almond milk pro in no time!

What exactly is almond milk?
Before we dive into how almond milk works in coffee, you may be wondering: how is almond milk made? If you're thinking that almonds don't seem like they'd produce a lot of juice, you're right! Unlike, say, cow's milk, the almonds themselves don't have enough liquid to make milk. That's why almond milk is made by blending almonds with water. Once the mixture is fully blended, you strain out the remaining solids.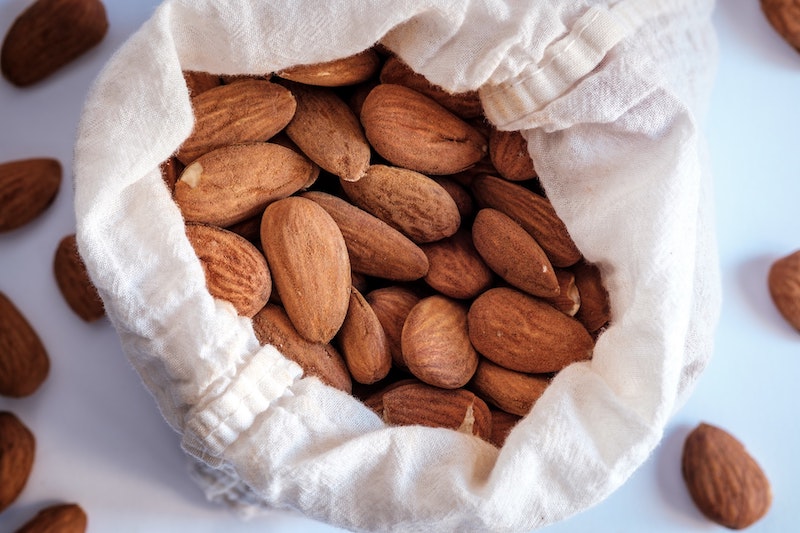 Why use almond milk in coffee?
Almond milk is dairy-free, which makes it a good option for lactose-intolerant coffee lovers. But there are a couple of reasons you might want to make the switch even if you're not avoiding lactose! Almond milk is lower in calories than regular milk, with a mere 60 calories per cup compared to 124 in a cup of 2% milk. It's also lower in fat, and you can choose sweetened or unsweetened varieties.

Almond Milk in Coffee: What to Know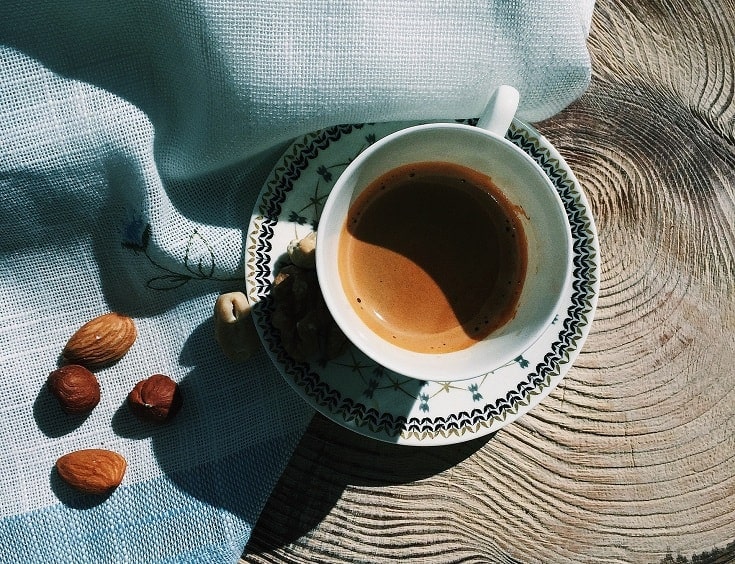 What does almond milk in coffee taste like?
Unsweetened almond milk is rich and nutty, but it can also have a bitter edge that you may not enjoy. That's why many people prefer sweetened almond milk, which might also be flavored with vanilla. The sweetness takes away any bitterness!
Can almond milk curdle in coffee?
Unfortunately, almond milk can curdle when it encounters heat and acidity. If your beans are particularly acidic, you might run into this problem. And if you pour cold almond milk straight into hot coffee, the temperature change may also curdle your milk.
What can you do to avoid this? We recommend switching to a tasty low-acid coffee brand, like Lifeboost's gourmet beans. You can also wait a minute or two before adding almond milk to your hot coffee to let it cool off slightly.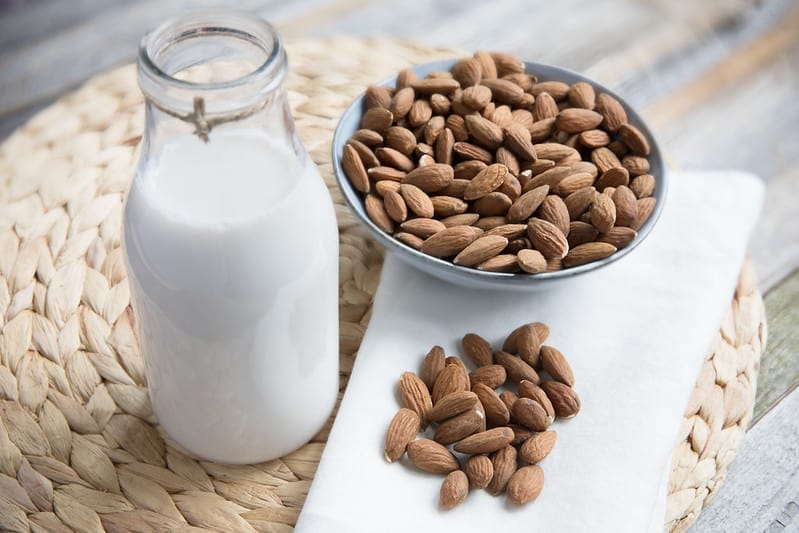 Can you froth almond milk?
Almond milk produces beautiful foam, but there is one drawback. When you froth almond milk, it separates pretty easily, potentially leaving you with a good foam but a watery coffee mixture. Keep in mind that almond milk is made of blended almonds and water, so it separates more easily than other types of milk.
How can you use almond milk in coffee?
For the most part, you can use almond milk in place of regular milk in any coffee recipe. Just be prepared for the nuttier flavor and slightly different texture! Here are our 10 favorite almond milk coffee recipes… try them and see what you think.

The Bottom Line
Almond milk is a low-calorie, low-fat milk replacement that lends a nutty, rich flavor to any coffee drink. You'll want to avoid curdling it by adding it to overly hot or acidic coffee, and the milk froth may tend to separate. With those caveats in mind, it's time to get out there and start experimenting with this nutty milk! Why not add it to your cold brew or latte?
RELATED READS:
---
Featured Image Credit: Sandi Benedicta, Unsplash