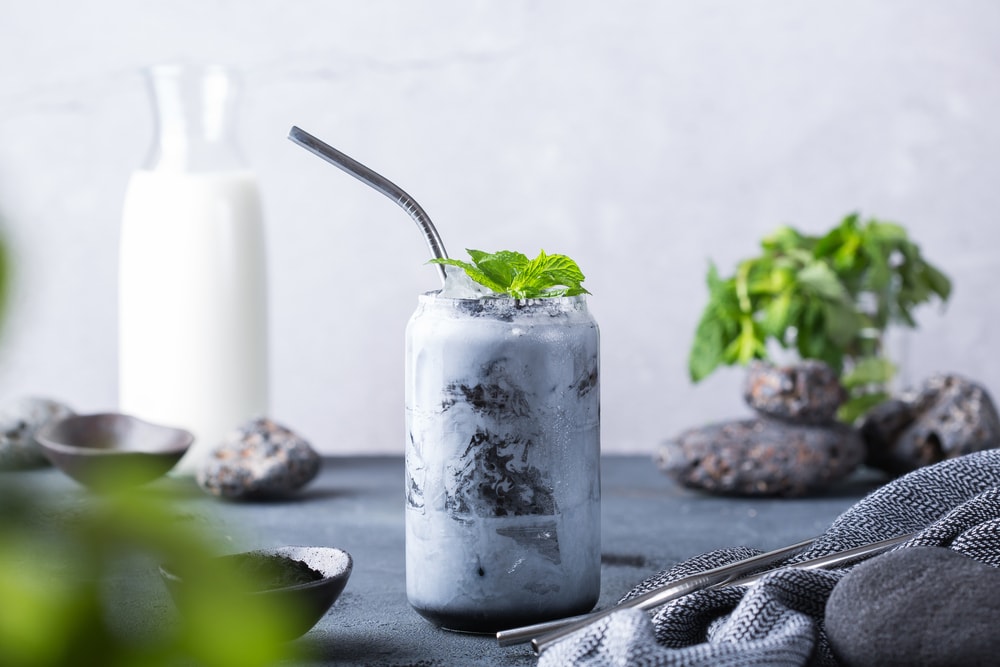 The health industry seems to be saturated in activated charcoal nowadays, from detox face masks to charcoal whitening toothpaste. No matter where you look, there's bound to be a product that contains some form of it. While it is still quite popular, the scientific world is on the fence about charcoal and the evidence is limited.
However, people still rely on it for wellness benefits, even in their food. While charcoal doesn't sound exactly appetizing, activated charcoal is relatively safe to consume. One popular way to have some charcoal in your diet is with an activated charcoal latte. If you're ready to sip on a black and white latte and enjoy some (possible) health benefits, read on for our recipe and info: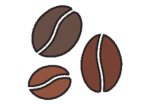 What is Activated Charcoal?
Activated charcoal is processed carbon that comes from coal, wood, and other substances. It's a loose, odorless black powder that hospitals use to treat patients that ingest poisons, as activated charcoal is extremely absorbent and incredibly useful for various medical procedures. In some situations, activated charcoal can be lifesaving.
Activated charcoal may also be called "active", so the words are interchangeable and mean the same thing. By processing charcoal with low heat and a chemical like calcium chloride, it removes the impurities in the charcoal and makes it porous and absorbent. While it may sound complicated to do, it's possible to make activated charcoal at home.
What are the Possible Health Benefits?
While activated charcoal may save lives from poisoning and absorbs toxins easily, there are many people who believe that it can do much more. The evidence on it is limited, so there's no way to say with certainty that activated charcoal has these benefits. Regardless, many companies and beauty influencers swear by activated charcoal in their daily routines.
Here are some possible health benefits and healing properties of activated charcoal:
Better kidney function
Anti-fungal, anti-inflammatory
Cleans skin and pores
Anti-diarrheal & anti-gas
Teeth whitener
Better digestion
NOTE: These health benefits are only a possibility and the evidence of these claims is limited.
Before You Enjoy Your Activated Charcoal Latte…
Because it's a strong binding ingredient and won't discriminate between toxins and medications, we recommend drinking the latte a few hours before or after taking medication. Before using activated charcoal in your diet, we highly recommend consulting with your doctor first. While it is safe in small quantities, it is still a powerful substance and should be used with care.
---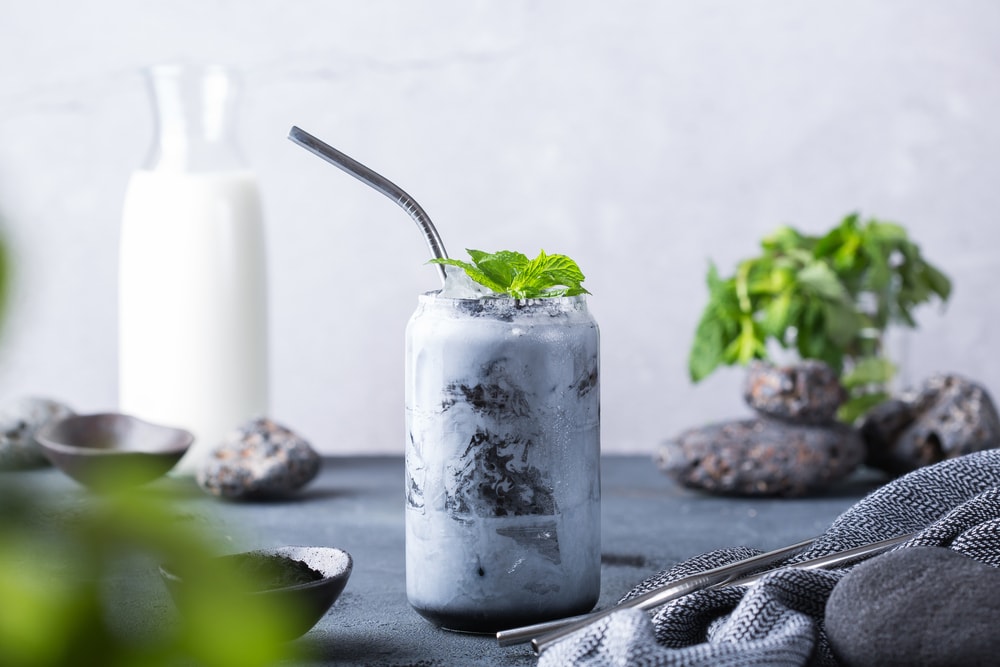 Activated Charcoal Latte
If you're ready to sip on a black and white latte and enjoy some (possible) health benefits, here's our recipe.
Ingredients
1

tsp *food-grade activated charcoal

1

cup

milk

Substitute: oat milk or almond milk

1-2

tsp

raw local honey

Substitute: Agave nectar or Maple Syrup

1

shot chilled espresso

Ice
Instructions
In a blender, combine activated charcoal, honey, and milk, blending until fully mixed and frothy.

Fill a tall glass about halfway with ice. Pour chilled espresso over the ice.

Add charcoal-milk mix over the espresso and enjoy. Sweeten more for taste.
Notes
*Always purchase food-grade activated charcoal.
---
Featured Image Credit: Antonia Vlasova, Shutterstock