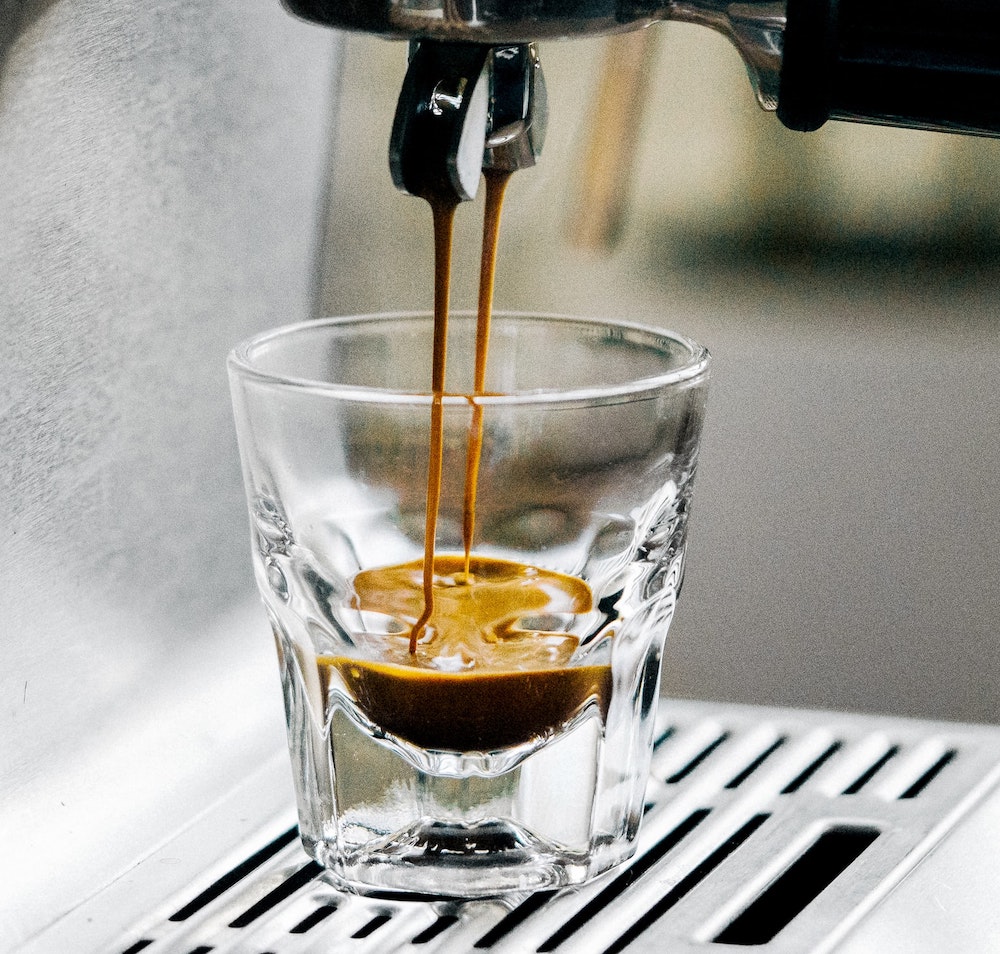 If you're tired of waiting in line and paying coffee shop prices for espresso, you're ready to get your own machine and start pulling shots. Once you've got an espresso maker, you'll be able to experiment until you get just the results you're looking for.
Choosing an espresso maker can be difficult, especially if you're working with a small budget. Luckily for you, we've done the testing for you. We've researched and analyzed the best espresso makers under $150 out there and then written up the findings in these handy, easy-to-use reviews. A short description of the benefits accompanies each espresso maker, followed by a "pros and cons" checklist that takes all the guesswork out of it. So let's get to it!
---
Summary of our Top 3 Picks in 2023
Image
Product
Details

Editor's Choice

Hamilton Beach

Sleek and stylish
Very fast
Simple and easy

De'Longhi Nespresso Inissia

Very easy to use
No measuring
Convenient

Best for the money

De'Longhi EC155

Reliable
Last for a reasonable length of time
Affordable
The 3 Best Espresso Machines under $150:
1. Hamilton Beach 40792 Espresso Machine – Editor's Choice
Sleek and stylish are the first words that come to mind with this offering from Hamilton. Simple and easy are the next two.
This machine delivers what it promises: an espresso maker that gives you a good cup of coffee—or two at once if you have a friend over. One-touch operations make it a breeze to brew your drink, and then get a good froth on your milk. The coffee scoop even includes a tamper on the other end of the rod to tamp the coffee into place in the basket. It's a little thing to be sure, but the convenience is delightful.
This espresso machine won't keep you waiting, either. It's quick off the starting line, both for brewing coffee and for steaming your milk. When you like to get things done in a hurry, this is the machine for you.
This machine also doesn't boss you around on the ounces of coffee you can brew. You can stop it whenever you like or run more water through it to get exactly the blend you want. The steamer is noisier than it should be, but that can be addressed by how quickly or slowly you lower the tip into the milk.
Overall, we think this is the best espresso machine under $150 that you can buy in 2021. We hope you enjoy it as much as we do!
Pros
Sleek and stylish
Very fast
Puts you in charge
---
2. De'Longhi Nespresso Inissia Espresso Machine – The Runner-Up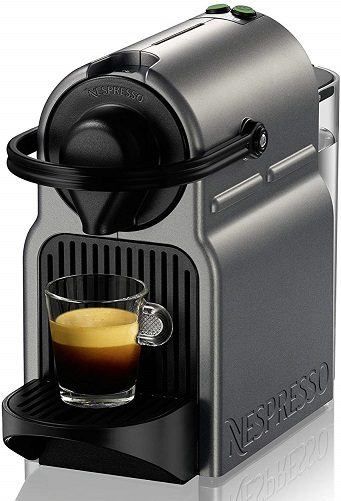 This espresso maker is the runner-up in the list. It delivers a reasonable espresso, but the design requires the use of the manufacturer's pre-measured pods instead of letting you grind and use your own coffee beans. If convenience is where it's at for you though, this may be the perfect machine for your kitchen counter.
Once the water tank is filled, there's nothing to measure. Pop in the pod, put your cup in place and push the button. The machine does the rest. It really is that simple. No muss, no fuss.
The included Aeroccino milk frother makes cold or hot milk froth, and if you clean it immediately after each use there's no residue or buildup to contend with.
The pods are available in a nice array of flavors. But be warned, they are fairly pricey. You have to purchase a minimum number of them each time, too. Once you get this machine, you're locked into the manufacturer's supply chain and you'll have to pay their prices. This keeps it from being first on the list, but the sheer ease and convenience of it ensure it will always be a close runner-up.
Pros
Very easy to use
No measuring
Cons
Pods are pricey
Minimum purchase for pods
---
3. De'Longhi EC155 Espresso Machine – Best for the money
This espresso and cappuccino maker gives you the option of using pre-measured pods or your own coffee grounds. Having choices is always a good idea and this machine gives them to you.
You also have the choice of making one cup by itself or two at once, depending on whether or not you have company coming over. It's reliable, affordable, and will last for a reasonable length of time. It doesn't have the lifespan of more expensive models, but for the price, you really can't go wrong.
If you want a reasonably good latté, you'll need to pre-heat the machine for about a half-an-hour. This chips away at the convenience factor. The latté is good—you just won't get it right away.
Unfortunately, this machine doesn't froth the milk the way it should. The steamer is noisy and the froth is exceptionally weak. It doesn't have any lasting body to it.
All things considered, this machine is the "best for the money." There may be better machines available, but you'll pay quite a bit more for them. This one isn't in the top two, but it's still a good choice.
Cons
Short lifespan
Steamer is weak
Too much pre-heating required
---
Buyer's Guide: How to Find the Best Espresso Machine Under $150
Now that you've seen our favorite espresso machines under $150, it's time to take your pick. But which features matter to you, and which machines will offer you the best value? Keep reading for our buying tips.
Pods vs. Portafilters
The biggest decision you'll want to make is whether to buy an espresso machine that uses a portafilter or one that uses coffee pods.
For the most authentic espresso, you'll want to stick with traditional machines like our top pick, the Hamilton Beach 40792. To use these, you'll need to finely grind your espresso beans and then tamp, or pack, the grounds tightly into the removable portafilter. These extra steps are more difficult and time-consuming but will save you money in the long term. Plus, you'll be able to use any kind of coffee beans!
If you don't have the time or energy for these additional steps, you may prefer a model that uses coffee pods, like our runner-up, the De'Longhi Nespresso Inissia. These machines are incredibly easy to use — just pop in a pod and press start — but will require you to buy pricey Nespresso pods.
Accessories
There are always a few things you'll want to get along with your machine. For those that use pods, you may want to buy a sampler pack of different flavors so you can find your favorites. For other machines, you'll want the best espresso beans on the market.
Milk frothers are always a valuable addition to your order. And if you choose a machine with a portafilter, don't forget to pick out a tamper. Though some machines come with them, many don't or only include a low-quality, difficult-to-use tamper. A sturdy tamper is a requirement for making a good espresso. To make cleaning your portafilter easier, you may want a durable knock box.
And finally, who wants to drink espresso out of an ordinary coffee cup? Get some stylish espresso cups to go with your new machine.

Conclusion
In these reviews, the Hamilton Beach 40792 took its place as the top pick.  It's fast, convenient, and reliable.  It combines ease of use with a stylish look that will be an asset to any kitchen.  It delivers an excellent espresso in an elegant package. The runner-up is the De'Longhi Nespresso Inissia.  It doesn't pack quite the punch of our top pick, but for sheer ease of use, it's hard to beat. If you like to use coffee pods, you won't be disappointed. The "best for the money" winner is the De'Longhi EC155.  It's not as robust or as fast as the top two, but for the price, it delivers a good coffee.
Hopefully, these reviews have given you the information you need to become your best barista. We've sorted through the best inexpensive espresso makers on the market and written detailed reviews of our favorite models. Now all you have to do is pick the one that's right for you.
Other great coffee posts: