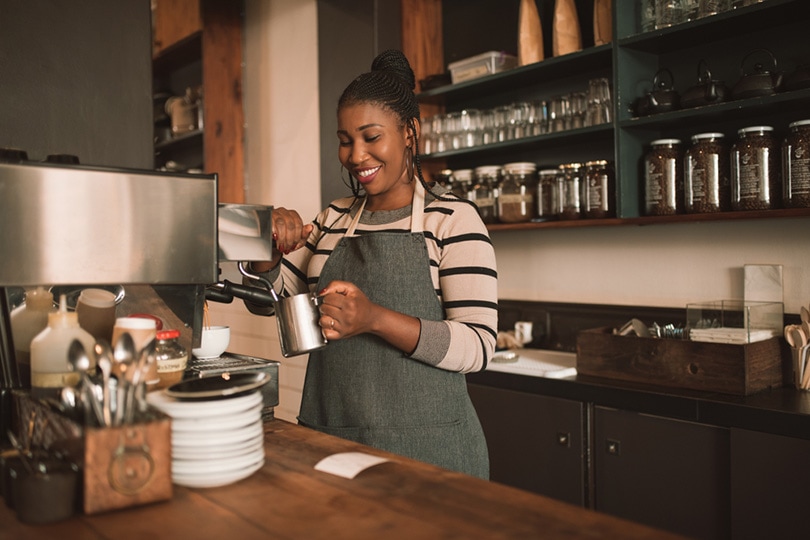 When searching for a favorite neighborhood coffee shop, rushing to Starbucks or another chain could take away the opportunity to support your community. This support has never been more important to black business owners than it is now. If you want to spend your money wisely and enjoy coffee that could far exceed what big chains has to offer, check out these shops and consider adding them to your coffee-loving journey.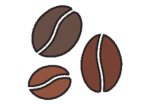 The 10 Best Black-Owned Coffee Shops in the US:
1.

Beyu Caffe
341 West Main, Durham, North Carolina
Beyu Caffe is about more than just coffee, it's also about being part of a community. This local coffee shop proudly works with local coffee dealers to provide their clients with great-tasting coffee in an atmosphere they will love. They offer both snacks and breakfast options, so you can fill up before you start a busy day.
---
2.

Sip and Savor
5301 South Hyde Park Boulevard, Chicago, Illinois
Sip and Savor specializes in some of the tastiest specialty coffee drinks in the Chicago area. They also offer tasty pastries and tasty extras from local bakery shops to help other businesses in the community. If you want a nice coffee and snack, this is a great place to find both.
---
3.

Boon Boona Coffee
724 S 3rd Street, Ste C, Renton, Washington
Boon Boona advertises itself as the bridge between its customers and amazing African brewed coffee. Once you taste their amazing drinks, you'll agree. Offering pickup and online ordering, you can stop by and enjoy your time inside this beautiful shop or grab your tasty drink to take on the go with you.
---
4.

Ain't She Sweet Café
526 E 43rd Street, Chicago, Illinois
This café may not be your typical coffee shop, but you can rest assured the coffee they serve tastes great. While you're here grabbing that yummy cup, you can splurge and try out some of their amazing goods and snacks to make it an overall delicious stop.
---
5.

Whittier Café
1710 E 25th Avenue, Denver, Colorado
This café stands proud as Denver's only African espresso bar. By using only African coffees, this café provides visitors with a great atmosphere and coffee with delicious taste. If you want to unwind and have a rich, coffee, this is the place to do it.
---
6.

Uncle Bobbie's
Uncle Bobbie's brings together two things many people love: books and coffee. This local coffee shop not only provides amazing brews, but the bookstore is also the perfect place to enjoy a good read while you sip.
---
7.

Red Bay Coffee
3136 International Blvd, Oakland, California
This coffee shop wants to promote inclusion, economic and social restoration, and diversity. The coffees offered in this shop aren't only tasty but of the highest quality possible. If you yearn for a great cup of joe, this could be the right place to go. Don't be upset if you can't make it to the shop, though. They also offer delivery services.
---
8.

Flowerboy Project
816 Lincoln Blvd, Venice, California
This shop is not what you'd expect when looking for a coffee shop. Yes, they offer great-tasting coffee and treats, but there's so much more to check out when stopping by. Flowers, books, and other goods make this the perfect place to stop on a shopping spree to enjoy a cup of coffee and find your next big buy at the same time.
---
9.

South LA Café
1700 Browning Blvd, Los Angeles, California
This café strives to be affordable to anyone in the community. Offering coffee, pastries, sandwiches, and snacks if you're out and about in LA, you can simply stop by and enjoy a great meal and amazing brew. You'll also find book readings and other community connections are prevalent in this amazing shop.
---
10.

Black Swan Espresso
Black Swan Espresso is the perfect place to enjoy specialty coffee drinks, food, and even art. This art even finds its way into your coffee cup, if you're lucky. While you enjoy your treats, you can take in the amazing art displayed around the shop.

Final Thoughts
These are just a few of the best black-owned coffee shops popular in the United States. If you want to spend your money supporting coffee shops that promote diversity and social justice, these are great places to start. You'll be pleased to get amazing coffee, a great atmosphere, and friendly staff during your stop.
---
Featured Image Credit: mavo, Shutterstock