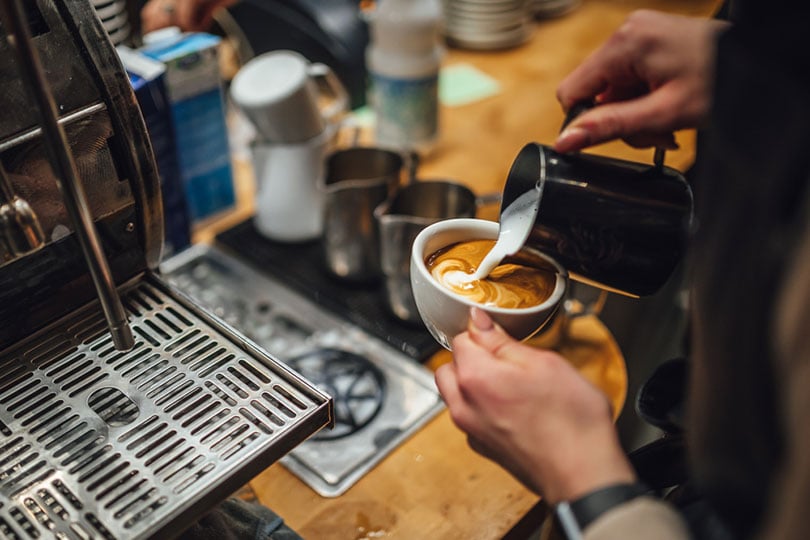 Known to locals as the unofficial sixth borough of New York City, Jersey City has a feisty personality, legal jurisdiction over the Statue of Liberty, and an abundance of delicious coffee shops, bakeries, and cafes where you can sip, relax, and see why the city is affectionately nicknamed "Chilltown."
The city's coffee offerings are as diverse as its inhabitants. From quick stops on your morning commute to hip spaces to get some work done remotely, Jersey City's café scene has it all and then some. Whether you're visiting or a local searching for your new favorite spot, this list will uncover plenty of hidden—and not-so-hidden—gems for you to try.

The 10 Best Coffee Shops in Jersey City
1. Lackawanna Coffee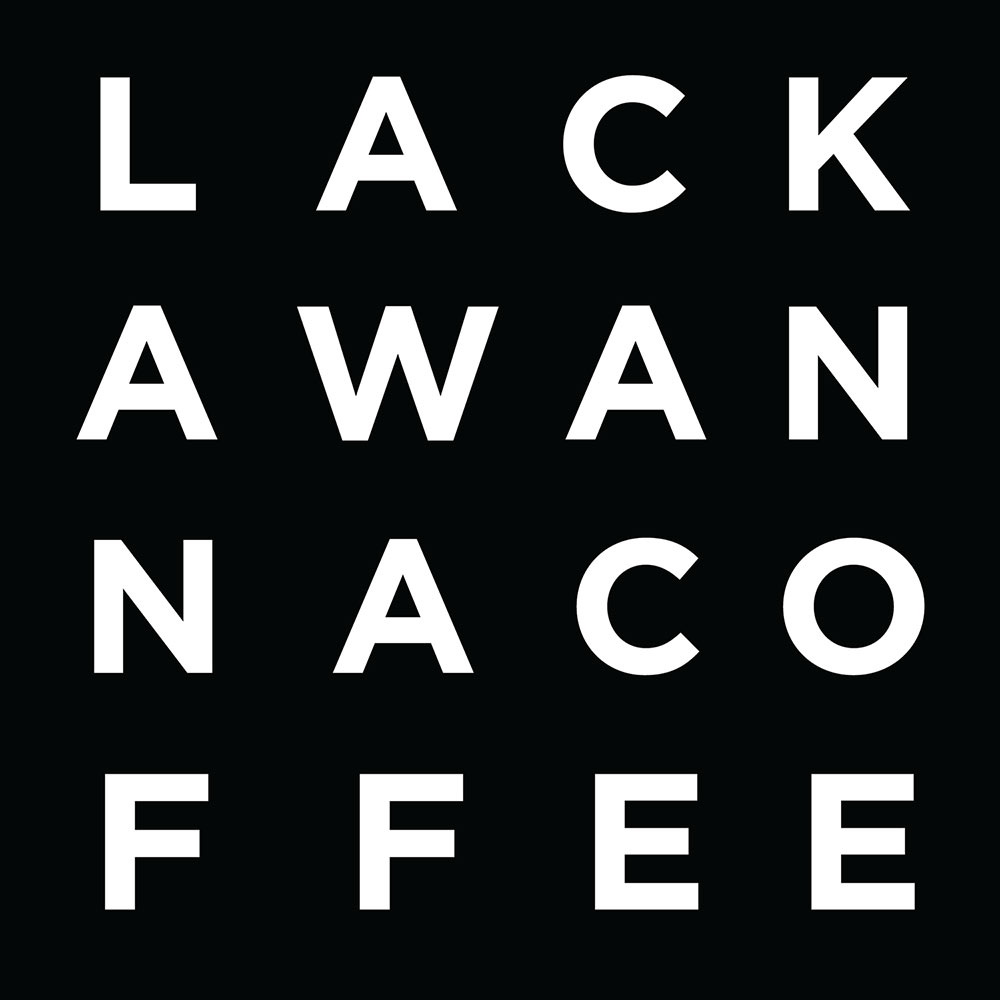 With three locations around Jersey City, Lackawanna's simple but striking aesthetic and impressively creative menu is a staple for locals. Many of its menu offerings have a Japanese twist, such as the Japanese-style Iced Coffee, while others are remarkable for their uniqueness, like the Wildflower Honey Latte.
Lackawanna has a small but solid array of baked goods to accompany your beverage, from croissants to Belgian waffles to monkey bread. Visit during the weekend to experience its delicious homemade donuts, or if you're more into the savory side, try one of its gluten-free apple cheddar scones.
---
2. Café Esme

The first thing you notice about Café Esme is the space, impeccably decorated with colorful, modern touches and textured metallic walls and counters. The shop is homey and inviting, making it an ideal place to sit down and sip your order if you have a little extra time.
In addition to a menu of coffee shop favorites, Café Esme also serves juice, pastries, breakfast plates, and panini. Try the Oeufs Benedict for a new spin on the traditional brunch favorite pressed between two delicious slices of focaccia. For your coffee, you could branch out and try a latte with lavender or rose or stick with a familiar favorite like a flat white or macchiato.
---
3. Bwè Kafe
Bwè Kafe is a standout in the city's coffee scene for many reasons. It's family owned and operated and started as a means of funding a charitable organization dedicated to helping recovery in Haiti after the earthquake in 2010. At the same time, it's committed to cultivating community and compassion in Hoboken and Jersey City, where it proudly boasts three locations and a mobile café.
Along with its own line of roasted coffee beans, Bwè serves a range of popular standards as well as a few unique beverages, such as the seasonal lavender cold brew. It also offers a few pastries from local bakeries and pantry items, such as bags of coffee and local, pasture-raised eggs you can take home to scramble yourself.
---
4. Treehouse Coffee Shop
Treehouse is an establishment well-suited to its name. No, it isn't nesting safely in the crook of a tree on the side of the road, but it is a hole-in-the-wall wedged between two others painted with bright, eye-catching colors. It might not be a place where you can spread out and get a lot of work done all day, but it's perfect for a pick-up along your commute.
The baristas at Treehouse brew a delicious cup of coffee, whether it's their organic drip or a Vietnamese Red Eye. They also make various iced teas and lemonade, making it an attractive stop for a group with diverse tastes.
---
5. Dames Coffee Espresso Bar
Dames has a cute, cozy space with exposed brick and sunlit window seats where you can curl up with a cup of coffee and a good book. It's a comfortable place to hang out, with a sweet but uncomplicated menu featuring your typical coffee, tea, and kid-friendly options.
Dames gained a reputation for well-crafted, simple coffee that hits the spot, but it also has specials that reviews rave about, such as the not-too-sweet butterscotch latte. If you're into taking your coffee al fresco, it has a small garden out back where you can enjoy the day.
---
6. Dream Vista
As its name suggests, Dream Vista is all about ambiance. It has a charming interior and serves beverages and food in beautiful white-and-blue dishes. Dream Vista's menu items are perfect for Instagrammable moments, especially with aesthetically pleasing drinks as the Blue Matcha Latte.
You'll also find it's a great place to grab breakfast with a friend or a date. Enjoy the gooey, delectable wonder that is the Mushroom and Brie Croissant, or try something new like the Turkish bagel. A visit to Dream Vista is always an experience!
---
7. Semicolon Café
Semicolon invites you to do what the perfect place is designed for: take a pause. It aims to be a place of rest and rejuvenation before you head out on your day or end on a positive note. Semicolon offers coffees, smoothies, sandwiches, salads, and a special Korean shaved ice dessert called bingsoo.
If you visit strictly for the coffee, you won't be disappointed. It has a long list of specialty lattes to spice up your day, including Tiramisu and Matcha Bomb.
If you're feeling indulgent, though, you might want to spring for the bingsoo one day. They're basically shaved ice parfaits based around a different flavor, such as strawberry or black sesame. Each one is finished with a rolled cigar cookie for a final crunch.
---
8. Sober Shot
Sober Shot is a quirky little coffee shop that brews up beautiful drinks and unusual treats. Its Instagram account shows off a rainbow of beverages, from the pink Honey Romance to the ombre Sexy Matcha, made with butterfly pea powder.
Sober Shot serves bite-size pastries in egg boxes, including custard-filled and chocolate. It's been known to switch it up in a savory direction by offering other pastry fillings like tuna salad for a fun and portable lunch. If you're looking for some whimsy with your caffeine, Sober Shot is a great place to check out!
---
9. Dulce de Leche Bakery
Decadence is the name of the game at Dulce de Leche, a bakery with multiple locations that span New Jersey and New York. Its full breakfast and lunch menu will satisfy everyone, and if you're impressed by what you eat, you can hire the bakery to cater your next event.
Dulce de Leche specialize in the sweet stuff, including custom cakes and a variety of other pastries and baked goods available when you stop in the store. It brews its
coffee strong, which pairs well with whatever sugary delight you've treated yourself to!
---
10. Choc O Pain
Choc O Pain is a local institution in New Jersey, with a location in Hoboken as well as Jersey City. The owner, Clémence Danko, opened the bakery when she and her husband moved from France and discovered a distinct lack of French pastry in the area. Since 2009, Choc O Pain has been serving up true traditional French food to the eager New Jersey scene.
While the baked goods are the real star of the showwith everything from almond croissants to madeleines to rustic baguettes, you'll still find a great cup of coffee, too. The Iced Americano goes well with a slice of their special Banana Sourdough (with walnuts and chocolate chips). Choc O Pain is not to be missed if you're visiting the area or a local who hasn't happened to try it yet.

Final Thoughts
While Jersey City may not be known far and wide as a center of caffeinated excellence, perhaps it should be. Its diverse coffee scene demonstrates the variety of people and cultures that make up the area and the passion that the community brings to creating fine café experiences. No matter what you like in your coffee, you'll find it here in Jersey City.
---
Featured Image Credit: Aleksandrs Muiznieks, Shutterstock