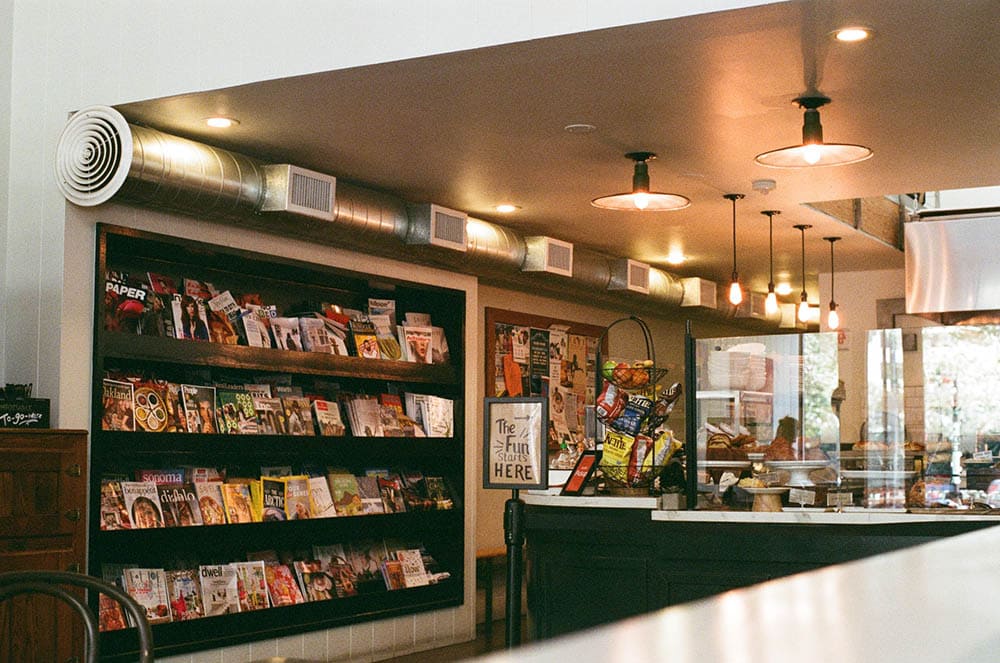 Oakland, California, is the birthplace of current vice president Kamala Harris, and it's a great place to visit because there's plenty to do and see. However, if you are a coffee lover, you'll want to make your plans based on the best coffee shops. Keep reading for a list of the best ones found in Oakland.

The 10 Best Coffee Shops in Oakland
1. Timeless Coffee
Piedmont Ave, Oakland, CA 94611
Timeless Coffee is a can't-miss spot in Oakland. The shop enables you to purchase fresh-roasted whole-bean coffee and several varieties. Choose beans from Peru, Ethiopia, Mexico, Colombia, and other places. You can also try out the Merchant signature brand or the Tide Espresso blend. If you're staying in the city for a while, sign up for its subscription plan. Coffee will be delivered every month, so you will never run out again.
---
2. BitterSweet: The Chocolate Café
5433 College Ave, Oakland, CA 94618
The Bittersweet Cafe is an extremely popular place to get coffee and chocolates. It even has unique drinkable chocolate that pairs well with the coffee, and it offers both regular drip and espresso blends that you can brew at home for the best experience. This company starts all its projects with strong friendships with the people who grow the trees and provide the cocoa and coffee beans, so you can expect consistent quality year after year along with fair prices.
---
3. Blue Bottle Coffee Company
4270 Broadway, Oakland, CA 94611-5130
The Blue Bottle Coffee Company specializes in cold brew and bets that you'll prefer it over traditional drip coffee. This brewing method eliminates many acids released from the beans with hot water, producing a beverage that is not very bitter. Sign up for its subscription plan, and you can create an assortment of beans to create a flavor that's right for you.
---
4. Julies Coffee & Tea Garden

1223 Park St, Alameda, CA 94501-5211
Julie's Organic Coffee and Tea Garden is popular because it's a pleasant place to interact with other people in the community. The environment is comfortable and laidback, with soft music and plenty of live plants. It's a great place to get coffee or espresso, loose-leaf tea, herbal beverages, and nutrient-rich foods. It sources all its ingredients from partners that use sustainable growing practices to help reduce its carbon footprint and be more environmentally conscious.
---
5. Highwire Coffee Roasters
5655 College Ave, Oakland, CA 94618-1583
Highwire Coffee Roasters is a must-visit for a coffee lover visiting the Oakland area. It has a unique approach to coffee and roasting that helps it find the sweet spot for a balanced coffee that you are sure to enjoy. It has many varieties and uses beans from Colombia, Rwanda, Peru, New Guinea, and Ethiopia, among other areas. It's also a great place to pick up many types of loose-leaf tea. You'll be hard-pressed to find organic wildflower herbal tea or organic holy basil and rose tea elsewhere.
---
6. Cole Coffee
6255 College Ave, Oakland, CA 94618-1329
The Cole Coffee Café is a great place to stop for coffee made to your liking in a comfortable atmosphere. It has been satisfying customers for more than 27 years and is popular with the community's coffee lovers. Stop in to try a cup yourself, and be sure to purchase a bag of its House Blend, Sea Blend, and others to take home with you. Its coffee uses beans from Columbia, Ethiopia, Guatemala, Peru, Yemen, and New Guinea, among others, and most are available in several roasts.
---
7. Modern Coffee
411 13th St Tribune Building, Oakland, CA 94612-2601
Modern Coffee is rapidly becoming more popular because of its great-tasting coffee and attention to customer service. The environment is comfortable and relaxing, and it provides seasonal favorites that many people enjoy, especially around the holidays. It roasts its coffee beans on premises, so you know that it's fresh, and since you can smell it from a considerable distance, you should have no trouble finding it.
---
8. Bicycle Coffee Company
364 2nd St, Oakland, CA 94607-4136
The Bicycle Coffee Company has a large selection of freshly roasted beans to choose from and plenty of additional merchandise for announcing your love of coffee to the world. One of the things that is helping to make this company more popular is that a portion of its proceeds goes to the World Bike Relief, an international organization helping to empower people through bicycles. It has several locations, and if you live in the city, you can even get coffee delivered by bike.
---
9. Peet's Coffee
1111 Broadway Lbby 1, Oakland, CA 94607-4139
Peet's Coffee has an unbelievable selection of coffee beans in every roast. Choose beans from Guatemala, Kenya, Sumatra, Ethiopia, Columbia, Brazil, Costa Rica, New Guinea, and other places. It also offers a huge selection of tea and free home delivery, so it's something that you'll need to check out if you plan on staying in the area for a while. The café is spacious and filled with knowledgeable baristas who will help ensure that you get the best-tasting beverage possible.
---
10. Philz Coffee
6310 College Ave, Oakland, CA 94618
Phil Jaber started Philz to improve his customers' day, and for more than 25 years, he's carefully crafted each of the customized blends. The batches can have as few as two or as many as seven types of beans from all around the world that produce flavors that you'll find nowhere else, making it worthy of inclusion on any list. Most of the shops offer indoor and outdoor seating and a cozy, inviting atmosphere.

Summary
There are quite a few places to get great coffee in Oakland, California. Timeless Coffee is one of the most popular and for a good reason. The coffee tastes great, and the selection is large enough to satisfy almost anyone. Another great choice is the BitterSweet Chocolate Café, which offers some of the finest chocolate to accompany amazing coffee, and it even sells unique liquid chocolate that you simply must try.
Looking for more coffee shops?
---
Featured Image Credit: Yasamine June, Unsplash