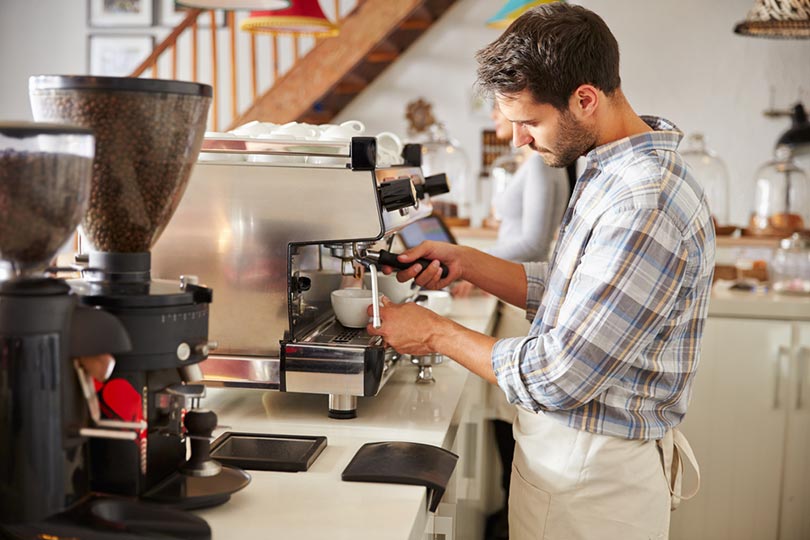 If you love coffee, it's always best to know the top coffee shops in your city, and this is definitely the case when you're traveling out of town. Not everyone loves going to Starbucks. The long lines, the loud environment, the hectic condiment counter–it can be a lot, especially if you're someone who doesn't like crowds. If you're new to the Lincoln area or traveling there for the weekend, you may be wondering what the best coffee spots are. Well, we've provided them for you below.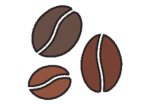 The 8 Best Coffee Shops in Lincoln, Nebraska:
1.

The Mill Coffee & Tea
800 P St. 100, Lincoln, NE 68508
The Mill Coffee & Tea is located in Lincoln's popular Haymarket. It is the ideal place to stop by for a few hours of reading or studying. The Mill offers a variety of specialty and premium coffees, teas, sandwiches, and pastries. They also offer a relaxing outdoor seating area making it a great place to take in the cool Lincoln weather.
---
2.

The Coffee House
1324 P St. Lincoln, NE 68508
The Coffee House is another popular coffee haunt in Lincoln. It's a fairly large space and is great for stopping by in the morning to read the paper or just hanging out with co-workers or friends. You can find a variety of coffee blends and drinks, and home-baked breakfast items, including their popular "cromelettes". These tasty little croissant-inspired buns are filled with meat, eggs, and topped with flavorful seasonings.
---
3.

Bagels & Joe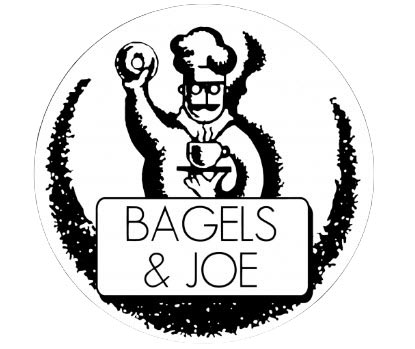 215 N. 14th St. Lincoln, Nebraska
Bagels & Joe opened their doors in 2021, and to date, they have three locations in Lincoln. You have several different menu items to order, including specialty coffee blends, branded bagels, as well as breakfast, lunch, and sweet desserts. One of their locations is on the University of Nebraska at Lincoln campus, which is perfect if you're a student looking for a quiet place to study.
---
4.

Goldenrod Pastries at The Bay
3947 S 48th Street, Lincoln, NE 68506
This shop is located right off of the Antelope Valley Trail and offers some of the best blends of high-quality coffees that you can find in the city. Goldenrod Pastries at The Bay is more expensive, but their premium blends are well worth every penny. They also have a nice selection of breakfast and lunch items with many gluten-free and vegan options.
---
5.

Cultiva
727 S. 11th Street, Lincoln, NE 68508
Cultiva has three locations in the city (one located downtown) and it's one of the most popular coffee shops located in the entire state. It's also a popular destination with students at the University of Nebraska at Lincoln. The shop offers both traditional and premium coffee blends and a full breakfast menu that includes pancakes, flavored drinks, teas, crepes, and other specialties. So, whether you're looking for a quick cup of java or a full breakfast, they're guaranteed to have something on the menu for you!
---
6.

Crescent Moon
140 N 8th St. Lincoln, NE 68508
Crescent Moon is the perfect place to relax or stop for a quick cup of coffee before heading to work. The cafe is typically quiet, and local students often frequent it. It has a dark, moody atmosphere that allows you to work quietly, whether alone or with a colleague. Their breakfast menu item includes omelets, crepes, and pastries, and they have a nice variety of different coffee blends and flavored drinks available.
---
7.

Scooter's Coffee
6811 O St, Lincoln, NE 68510
This popular local coffee shop was opened in 1998 by its founders, Don and Linda Eckles. With over 20 years of continued success, Scooter's shops have become one of the biggest coffee brands in Nebraska. You can find coffee, breakfast sandwiches, or flavored drinks at all of their locations. And they also offer drive-thru services and online ordering.
---
8.

The Meadowlark
1624 South St., Lincoln, NE 68502
The Meadowlark is a fancy coffee shop, event venue, and hangout spot all-in-one. Known for its premium coffee blends, art shows, and tasty pastries, this shop is one of the most popular destinations for both locals and out-of-towners. They offer a wide variety of cold and hot beverages, breakfast and lunch items, specialty blends, and they top it off with 5-star service and a relaxing atmosphere.

Final Thoughts
Whether you're local to Lincoln or just visiting for the holidays, you're sure to find an awesome local coffee spot to enjoy a premium blend. And this list doesn't include every single coffee haunt in the area, but hopefully, it'll give you a few great options to consider!
---
Featured Image Credit: Monkey Business Images, Shutterstock