Philadelphia isn't only the city of brotherly love, it's also the home to some of the best coffee shops around. If you're a lover of coffee, espresso, lattes, and specialty drinks, then you're likely always on the lookout for the best coffee shops to visit. That's where we come in. This list of the 12 best coffee shops in Philadelphia is a great way to start on your coffee tasting journey. Check them out and decide where you want your day to begin.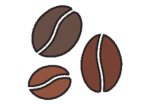 The 12 Best Coffee Shops in Philadelphia
1. Avenues Café
7201 Germantown Ave, Philadelphia, PA
New to the area is Avenues Café. This quaint little shop offers great-tasting coffee and lots of fun for coffee shop visitors. Whether you're up for weekend board games or brunch, you'll love spending time in this local café.
---
2. Uncle Bobbie's Coffee & Books
5445 Germantown Ave, Philadelphia, PA
If you're in the mood for a great cup of coffee or a specialty coffee drink but also want to indulge in books written by people of color, Uncle Bobbie's Coffee & Books is the place to be. You'll simply love the warm, inviting atmosphere and their drinks are simply divine.
---
3. Ultimo Coffee
5901 Wayne Ave, Philadelphia, PA
No matter where you are in Philadelphia, most likely you'll find an Ultimo Coffee to enjoy. The baristas working in this shop are experts when it comes to crafting amazing coffee drinks. Make sure you check out their powder-coated espresso machine when you stop by.
---
4. Caphe Roasters
3400 J St GI, Philadelphia, PA
This coffee shop offers true Vietnamese coffee and foods to enjoy while you work or lounge. With a wide array of coffee drinks to choose from you can try something different each time you stop by.
---
5. Franny Lou's Porch
2400 Coral St, Philadelphia, PA
Named after important figures throughout history, the specialty drinks and lattes at Franny Lou's porch are something to behold. You'll love the great taste each drink has to offer while enjoying a sit-down in a welcoming atmosphere.
---
6. ReAnimator Coffee
3118 Richmond St, Philadelphia, PA
This coffee shop brand is a favorite of folks all around Philadelphia. This makes sense considering they have five locations to serve you. Their latest addition on Richmond Street has all the same atmosphere as the rest. These amazing coffees will keep you coming back but if you'd like to take it with you, they offer beans for home.
---
7. The Monkey & the Elephant
2831 W Girard Ave, Philadelphia, PA
If you want to support a great cause while enjoying an amazing cup of coffee, visiting this shop is perfect. Many of the employees of this shop are former foster youth of Philadelphia. This non-profit works diligently to do what it can for its community.
---
8. Bold Coffee Bar
1623 Ridge Ave, Philadelphia, PA
At Bold Coffee Bar you'll experience the best of both worlds, sweet treats, and great coffee beans. Featuring wonderful traditional drip and espresso drinks, this coffee shop is new to the area and makes a big entrance.
---
9. Peddler Coffee
2100 Spring St, Philadelphia, PA
If you're interested in a mad-scientist vibe, then Peddler Coffee is the stop for you. This shop is known for using tricycles to serve their cold brew. Inside their coffee shop, you'll find a world dedicated to making great coffee.
---
10. Ray's Café & Tea House
141 N 9th St, Philadelphia, PA
Ray's Café is known for the amazing siphon method coffee they serve. It's strong and exactly what you need to get your day started. Luckily, that's not all this café and tea house offers. You can grab sweet snacks or your favorite tea whenever you stop by.
---
11. Green Line Café
4426 Locust St, Philadelphia, PA
Green Line Café strives to make the people of Philly feel welcome when they stop by. You can stop by and enjoy a great coffee that is sourced fairly and foods that are health conscious. If you have time to pass during your day, stop by and relax. You'll be glad you did.
---
12. Mina's World
511 S 52nd St, Philadelphia, PA
This coffee shop opened a few weeks before the pandemic hit but worked hard to stay open to offer people great coffee when needed. You can order online or stop by when you're out and about. You'll also find one of Philly's free fridges on site.

In Conclusion
If you're looking for one of Philadelphia's best coffee shops, one of these should make a great new place to visit. For coffee lovers who want to try it out, grab this list and get started. You'll find a favorite drink and treat at each of these locations that make you want to return again and again.
---
Featured Image Credit: Rawpixel.com, Shutterstock