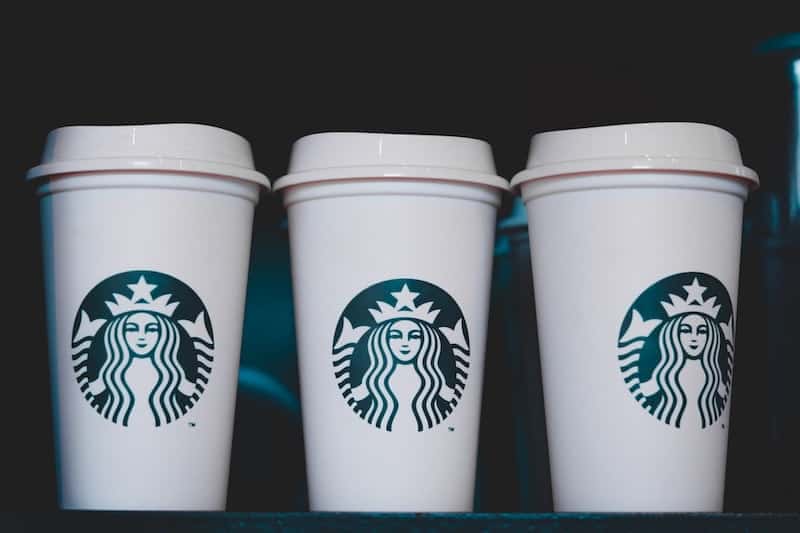 Starbucks offers a huge range of drinks, but the coffee shop might be best known for its lattes. You've heard of vanilla and caramel lattes, but what about pistachio or cinnamon dolce?
We're here to guide you through the best Starbucks latte flavors, including classic and seasonal options. We'll also show you the huge selection of toppings, sauces, syrups, and more that you can add to any latte! Get ready to find your new favorite creamy treat.
Jump To:

Top 8 Classic Starbucks Latte Flavors:
On the official Starbucks menu, you'll find just five lattes — though we'll include mocha lattes, too. Here are the five classic Starbucks latte options:
1. Caffe Latte
The caffe latte is Starbucks' classic latte, made with steamed milk and two shots of espresso. If you ask for a latte, this is the drink you'll get — though you can customize it with different types of milk or syrup.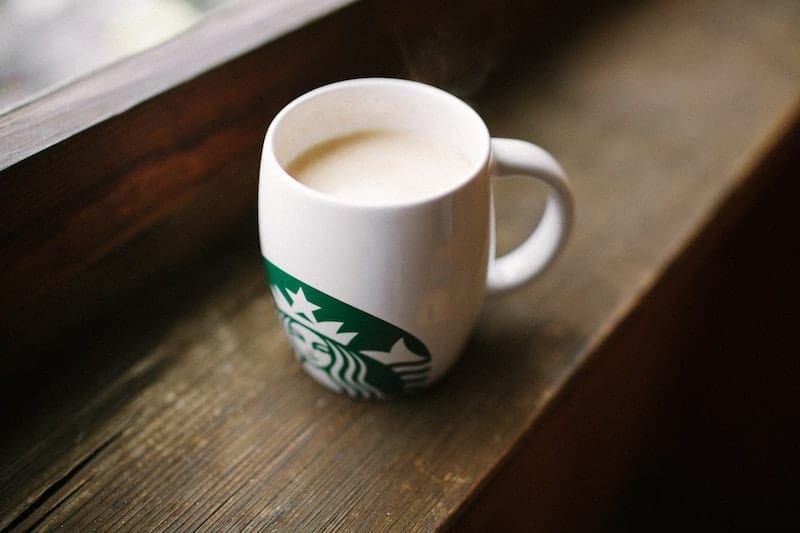 2. Cinnamon Dolce Latte
The Cinnamon Dolce latte is one of Starbucks' mainstays, a popular spiced latte made with cinnamon dolce syrup and topped with whipped cream and a cinnamon dolce topping. You can expect delicious notes of cinnamon, sugar, butter, and vanilla.
3. Starbucks Reserve Latte
If you order a Starbucks Reserve latte, you'll enjoy espresso made with the company's high-end "small-lot" beans. This isn't quite a flavored latte, but you will notice more intense unusual espresso flavors.
4. Starbucks Reserve Hazelnut Bianco Latte
This drink also uses the special Starbucks Reserve espresso beans, but it also adds hazelnut-praline-infused steamed milk. A little bit sweet, very nutty, and with plenty of gourmet coffee flavor, this Starbucks latte flavor deserves a try! In fact, Shakes Lab has recommended that this drink is definitely worth a try!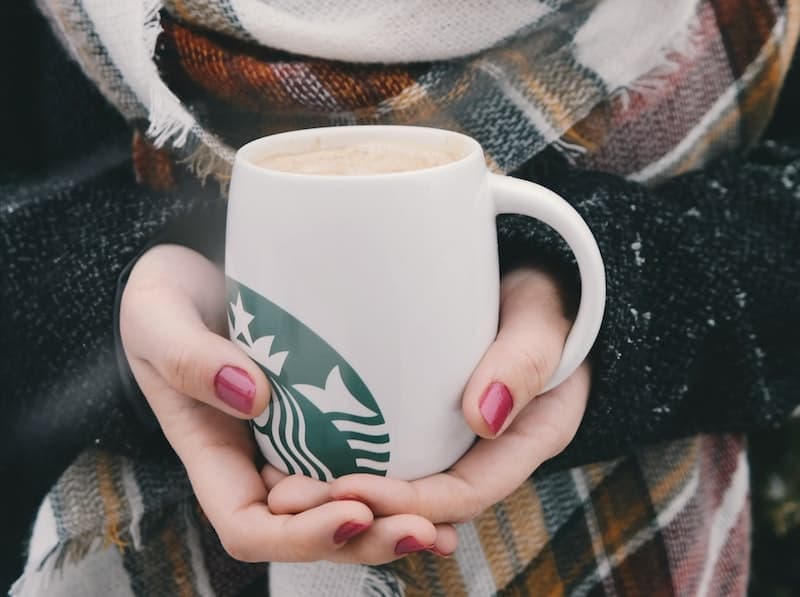 5. Blonde Vanilla Latte
The Starbucks Blonde Vanilla latte uses Starbucks' signature blonde roast — the company's lightest roast level — to make the espresso. This gives the drink a grassier, more complex flavor, nicely complemented by the splash of vanilla syrup.
6. Caffe Mocha
If you're a chocolate lover, you're probably familiar with the Caffe Mocha, which is essentially a regular latte with chocolatey mocha sauce and sweet whipped cream. It's the adult version of a hot chocolate!
7. Starbucks Reserve Dark Chocolate Mocha
This is a bolder, more bitter version of the classic mocha, featuring those fancy Reserve coffee beans and a darker, less sweet mocha sauce.
8. White Chocolate Mocha
The White Chocolate Mocha is also a pretty well-known Starbucks drink. This one features a white chocolate sauce in place of the mocha sauce. Despite the name, there isn't any real chocolate in this sweet, creamy drink!

Top 6 Seasonal Starbucks Latte Flavors:
In addition to that classic latte menu, Starbucks offers a seasonal rotation of flavored lattes. The holiday drinks are served in those classic red cups, but there are a few other seasonal lattes that you can get at other times of the year.
9. PSL (Pumpkin Spice Latte)
Probably one of Starbucks' most famous drinks is the PSL or Pumpkin Spice Latte. This fall drink features pumpkin syrup and a range of fall spices. Would it feel like autumn without a spiced sip?
10. Pistachio Latte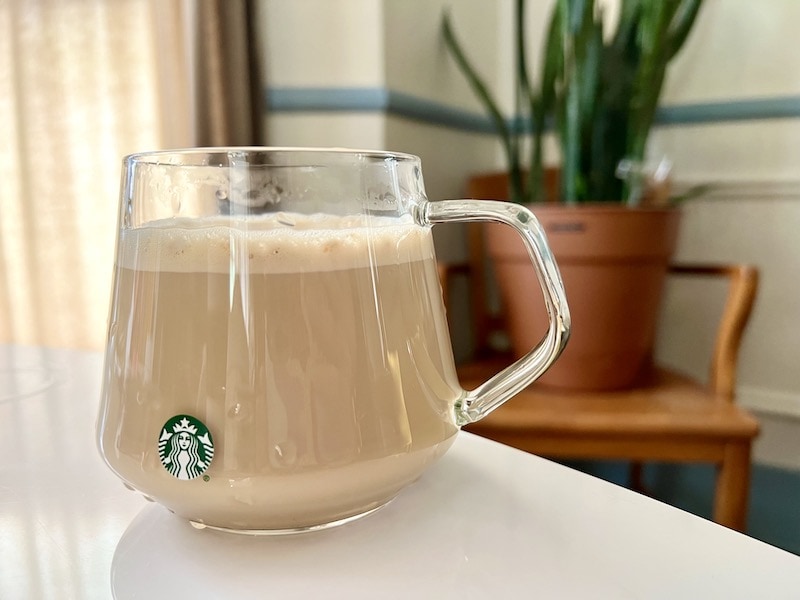 The Starbucks Pistachio latte is one of the chain's newest offerings, featuring pistachio sauce and a salted brown butter cookie topping. If you can't find this new drink at your local Starbucks, why not try making one at home?
Homemade Starbucks Pistachio Latte
The Starbucks pistachio latte is a creamy, nutty delight with a delicious browned butter twist. You can make an impressive version at home with pistachio simple syrup and a brown sugar butter mixture. Delicious and oh-so-satisfying!
Try this delicious recipe!

11. Peppermint Mocha
Combining chocolate and mint, the Peppermint Mocha Latte is the perfect winter treat! Order this delight after a long day of ice skating or holiday gift shopping.
12. Gingerbread Latte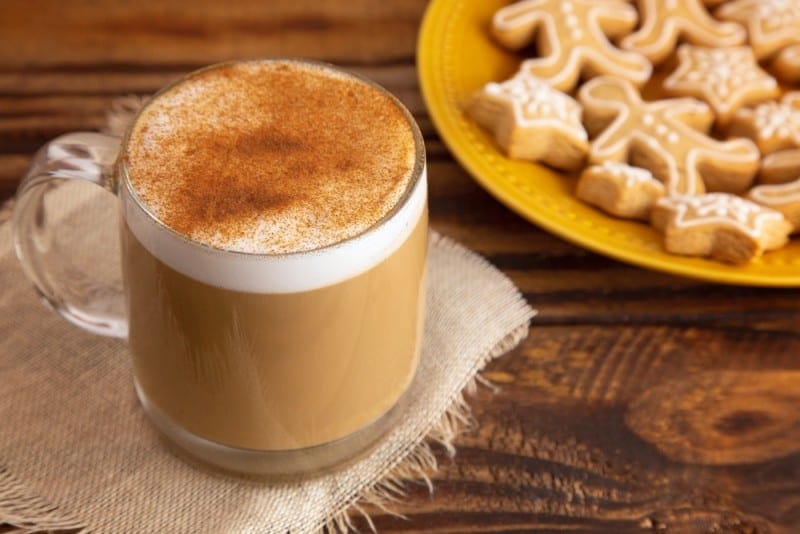 The Gingerbread latte features spiced gingerbread syrup, ground nutmeg, and vanilla syrup. Perfect to enjoy alongside your holiday baking!
13. Eggnog Latte
Eggnog is another classic holiday flavor, and the eggnog latte — which adds espresso to the usual drink — generally appears on Starbucks menus every November. In the mood at a different time of year? Make one at home!
14. Caramel Brûlée Latte
Caramel brûlée is an extra-dark version of caramel, and this latte is a sweet treat topped with a sprinkle of caramel candy. It's usually available in the fall and winter.

Customizing Your Starbucks Latte Flavors
When you order a latte at Starbucks, you can customize almost every element. That means customizing your milk, espresso, and added flavors.
Espresso, Milk, and Sugar
For the milk, you can choose your preferred type of milk, steaming temperature, and amount of milk foam. For the espresso, you can choose the number of espresso shots, style of espresso, pouring order, and the ratio of decaf, blonde, and regular espresso beans. You can also add liquid sweeteners (cane sugar, classic syrup, or honey blend) and solid sweeteners (honey, Splenda, Stevia in the Raw, sugar, and Sugar in the Raw).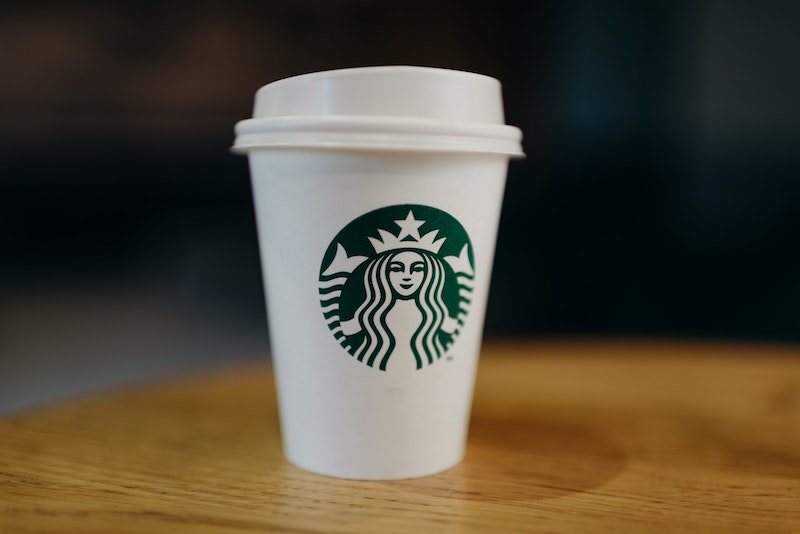 Sauces
Starbucks offers three sauces: dark caramel, mocha, and white chocolate mocha. The mocha sauces can be found in classic Starbucks Caffe Mocha and White Chocolate Mocha drinks, but the dark caramel sauce is a separate matter. You can add it to your latte to make a delicious, intense caramel latte.
Syrups
There are a huge variety of coffee syrups available at Starbucks, though your specific store may not carry all of them. There are 12 syrups currently listed on the Starbucks app: brown sugar, caramel, cinnamon dolce, funnel cake, hazelnut, peppermint, pineapple ginger, raspberry, sugar-free cinnamon dolce, sugar-free vanilla, toffee nut, and vanilla.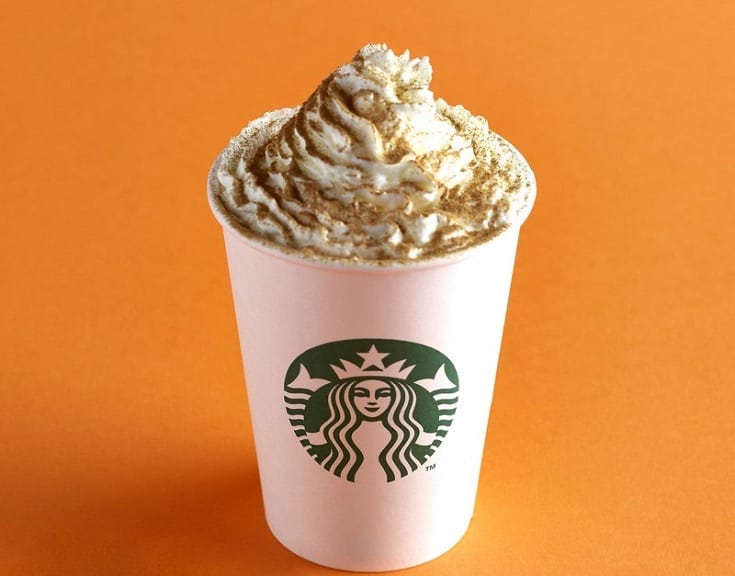 Powders
Starbucks offers two powders that you can add to your latte: chocolate malt powder and vanilla bean powder. Both of these sweet powders can take your latte in a milkshake direction, especially if you add sweet toppings.
Toppings
Speaking of toppings, there are quite a few things you can ask your barista to throw on top of your drink! These options include whipped cream, cold foam, cinnamon powder, drizzle (caramel, mocha, or strawberry), cinnamon dolce sprinkles, and powdered sugar funnel cake topping.
Tea
If you're a tea lover, you can easily add chai tea to any latte. This will turn it into a dirty chai latte — a mixture of black tea, spices, steamed milk, and espresso. Is there anything cozier than a chai tea latte?
Secret Menu Starbucks Lattes
If you find the on-the-menu Starbucks latte flavors a little boring, you can always create your own using the full range of syrups, sauces, powders, and toppings! We'd recommend tipping your barista a little extra if you're making a lot of customizations.
Add chocolate chips to a vanilla latte for a cookies-and-cream flavor, try a splash of toffee nut syrup in your Pumpkin Spice Latte, or throw dark caramel sauce into a mocha for a caramel brownie flavor. Why not experiment and see what you like?

Final Thoughts
We hope this detailed guide to all of the best Starbucks latte flavors helps you order your next drink! There are quite a few options, including classics like the Cinnamon Dolce and Mocha lattes, seasonal offerings like the Pumpkin Spice and Peppermint Mocha lattes, and a huge selection of toppings, sauces, and syrups that you can add to any latte. With so many delicious options, what are you waiting for?
SEE ALSO:
---
Featured Image Credit: kevs, Unsplash