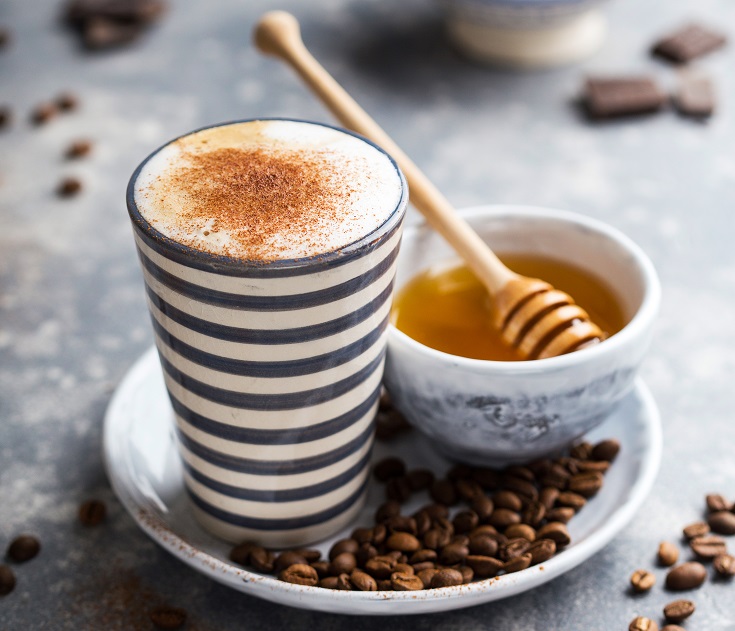 Basic lattes are some of the most delicious drinks in the coffee world. Velvety steamed milk, bold espresso, and a delightful layer of microfoam come together perfectly. But sometimes you want a little extra flavor in your cup. What are the best available latte flavors, how can you make them at home, and how can you order them?
We're here to answer those questions today. You'll be an expert on latte flavors before you know it! Keep reading to see the 13 best latte flavors that you'll want to sample immediately.
In a rush? You can jump straight to:

How do you make a flavored latte?
You can make flavored lattes using syrups or powders. Syrups are a little easier to use — they don't have to dissolve and won't leave grit at the bottom of your mug — but powders can work well, too. You can buy coffee syrups in all kinds of flavors, including caramel, chocolate, mint, and even orange. On the powder side, you can use cocoa powder or a range of spices like turmeric, cinnamon, nutmeg, and pumpkin spice blends.
Ready to get started? Here's our guide to the 13 most popular, delicious, and unusual latte flavors. You'll find flavored latte recipes, ordering tips, and more!
---
The 3 Classic Latte Flavors:
1.

Vanilla Lattes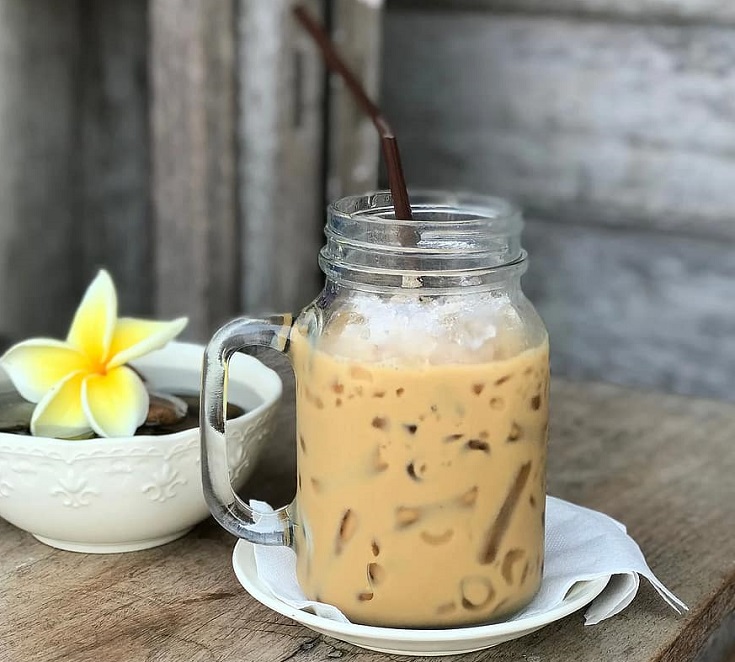 One of the most common latte flavorings is vanilla. You can get fancy with whole vanilla beans, but you can also just add a teaspoon of vanilla extract!
2.

Caramel Lattes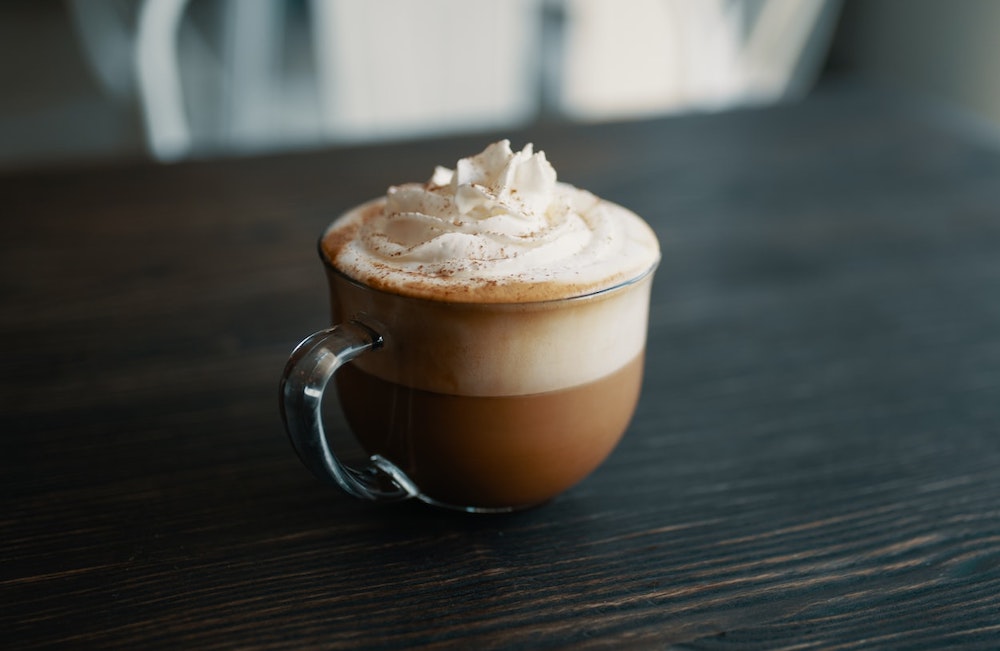 Caramel is another classic latte flavor. At a coffee shop like Starbucks, you can order caramel versions of almost every coffee drink, like caramel steamers, frappuccinos, iced coffees, and, of course, lattes.
3.

Mocha Lattes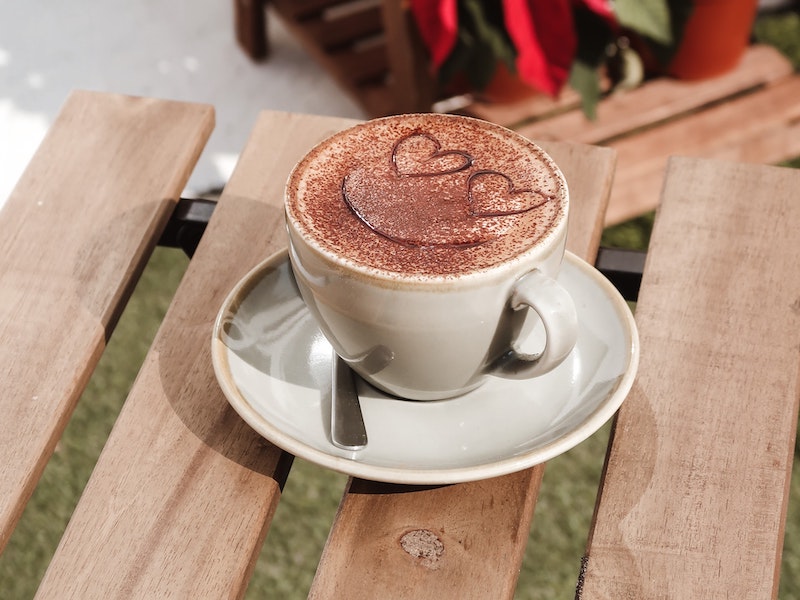 Mocha lattes — often just called mochas — combine chocolate, coffee, and milk to make a rich drink. To make one at home, you can add chocolate syrup or cocoa powder to your steamed milk. And don't forget a drizzle of chocolate sauce or a sprinkle of chocolate chips to top it off!
---
Top 4 Holiday Latte Flavors:
4.

Peppermint Mocha Lattes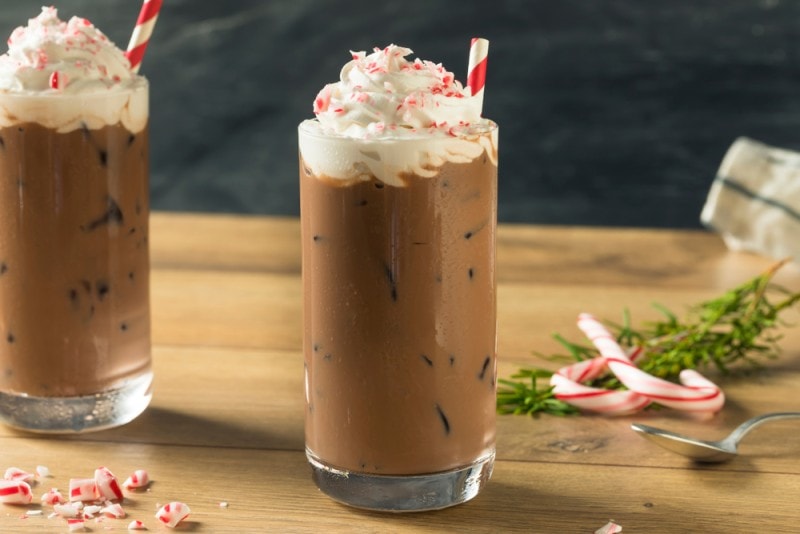 Peppermint mochas are one of the most popular Starbucks holiday drinks, combining peppermint syrup, chocolate, and espresso. Make one at home topped with crushed candy canes!
5.

Gingerbread Lattes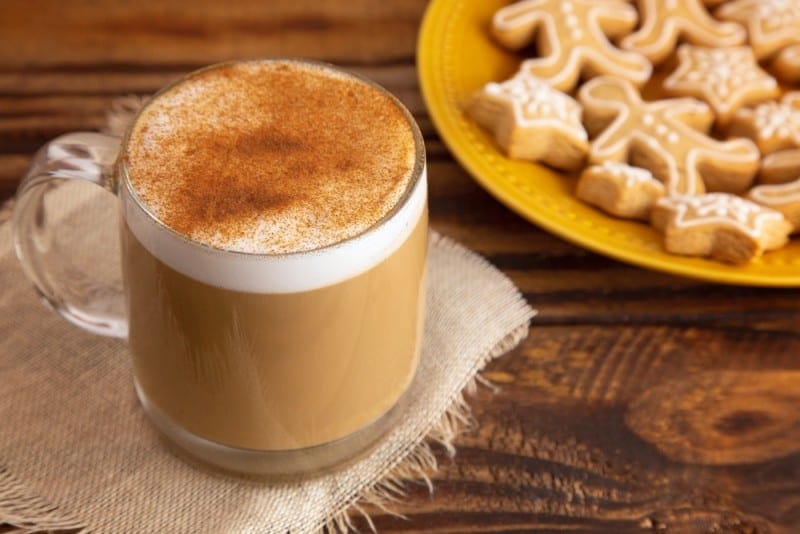 There's nothing quite as amazingly aromatic as freshly baked gingerbread cookies, and you can whip up a coffee version using similar ingredients. Next time you're baking gingerbread, save some molasses, cinnamon, and ginger to mix into your latte!
6.

Eggnog Lattes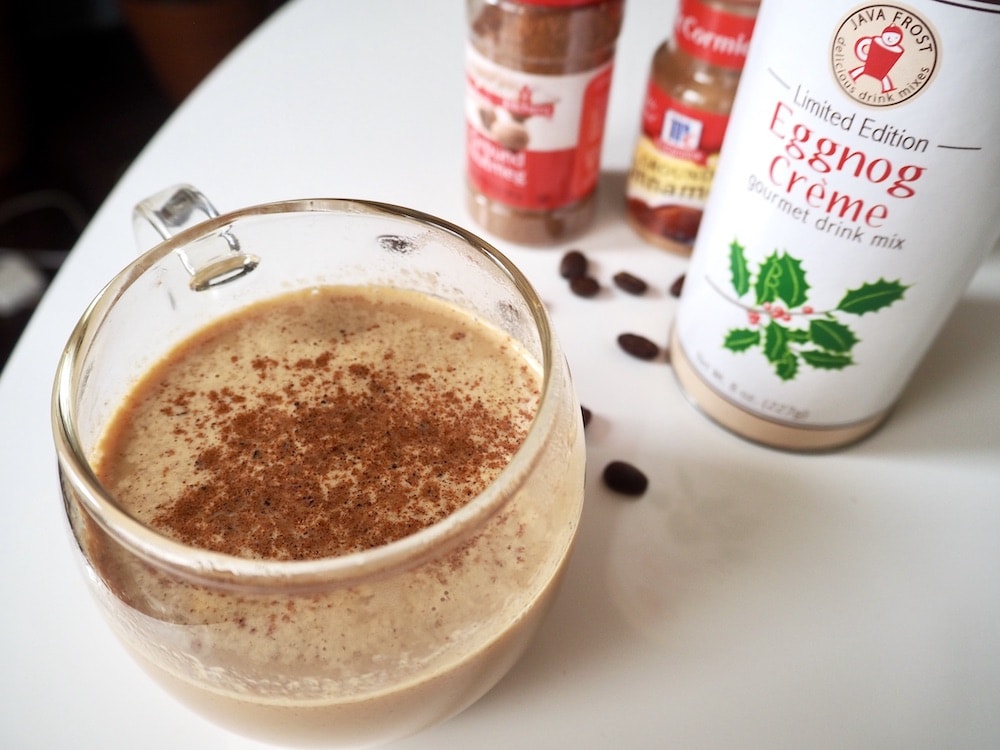 Eggnog lattes are easier to make than you might think. During the holiday season, you can buy eggnog concentrate in the refrigerated section of most grocery stores. And if you have a sudden summer craving for an eggnog latte, you can usually find a good powdered mix online or in the baking aisle.
7.

King Cake Lattes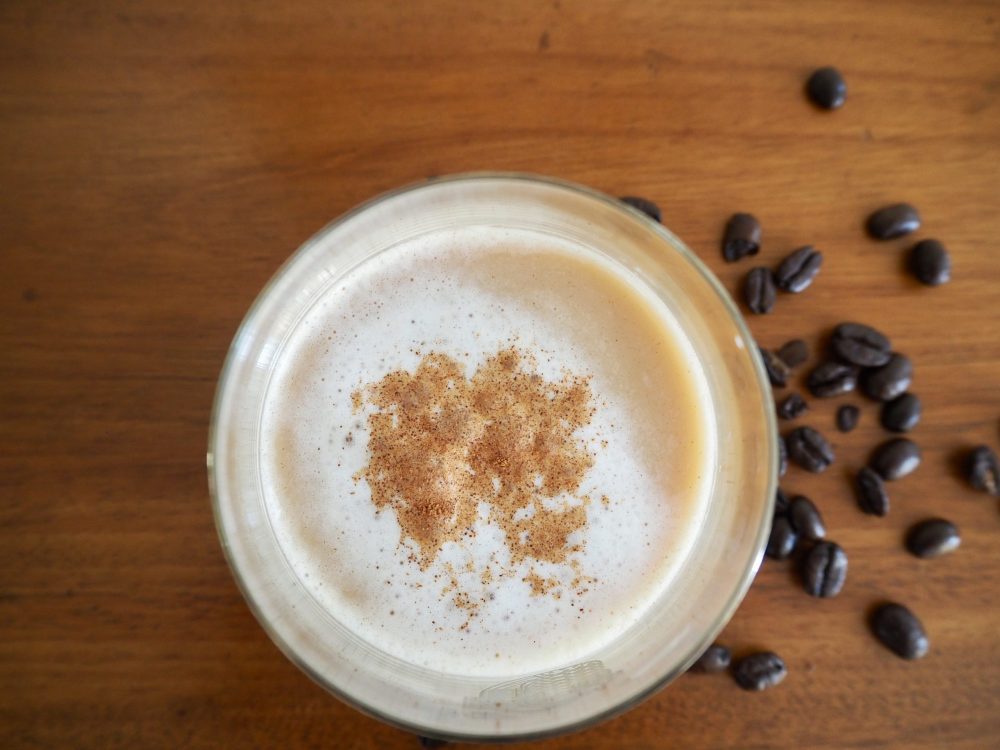 Inspired by New Orleans' famous Mardi Gras King Cakes, this latte contains caramel, brown sugar, and cinnamon. Don a bead necklace and add a plastic baby for authenticity if you dare!
---
Top 3 Tea Latte Flavors:
8.

Chai Lattes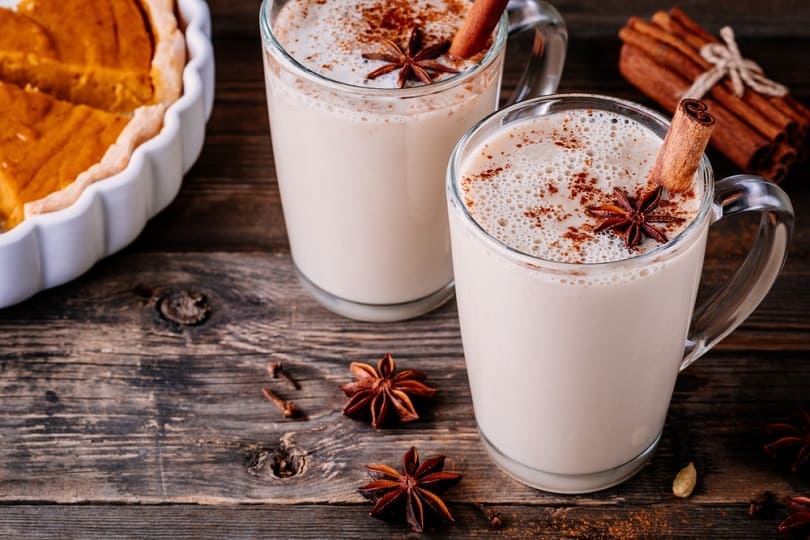 Chai is a cozy Indian drink made with black tea, milk, and an intense blend of spices like cardamom, cinnamon, and ginger. At coffee shops, you can order chai lattes in many forms, like iced, blended, and hot. And if you're at home, a good chai blend will make whipping up a chai latte a breeze!
9.

Dirty Chai Lattes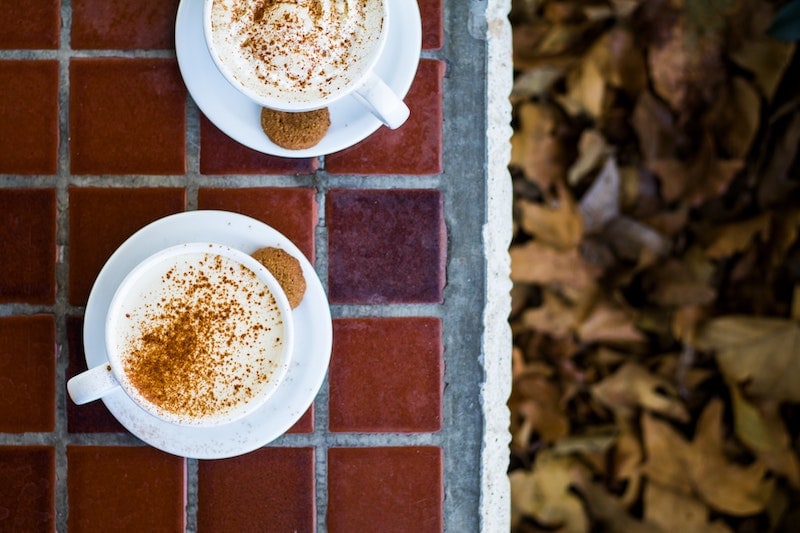 Don't worry: dirty chai lattes are much tastier than their name suggests. Dirty chai lattes are just like regular chai lattes but with a shot or two of espresso. You can take your caffeine level up a notch and enjoy the spices along with your favorite coffee drink.
10.

Matcha Lattes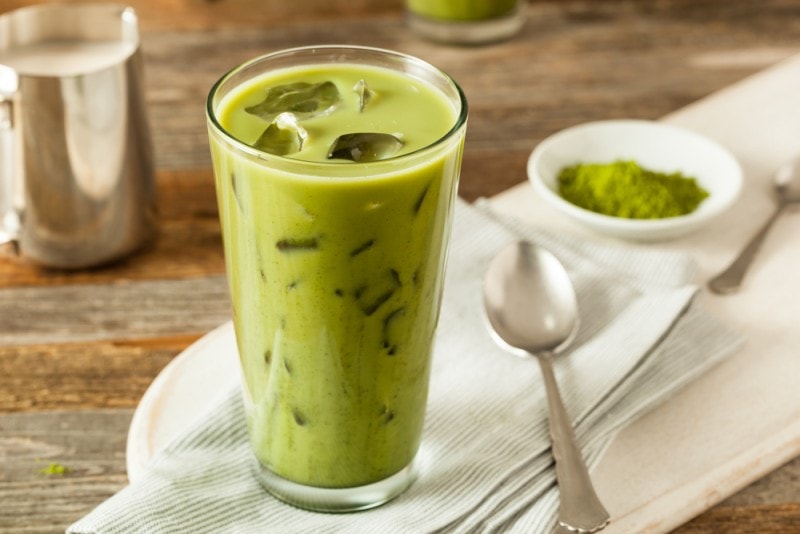 Matcha lattes are a bright green Japanese treat made with finely powdered green tea leaves. They're delicious hot or on ice and offer a few health benefits, too. If you're a big matcha fan, you can whisk the powder into your latte and enjoy the drink. But many of us like to add a sweetener because matcha can be on the bitter side.
---
Top 3 Unusual Latte Flavors:
11.

Turmeric Lattes (Golden Milk Lattes)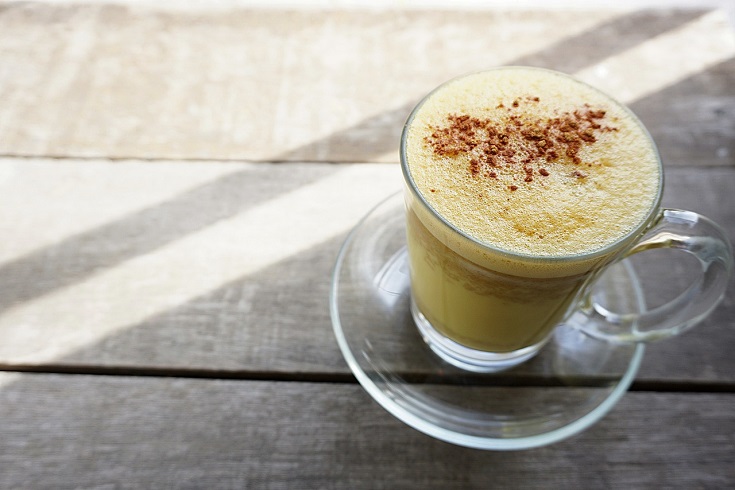 This is one of the most brightly colored lattes you can make, and it's all thanks to an unusual spice: turmeric. This Indian spice imparts a vibrant yellow color to your latte, along with a bitter, earthy flavor. It also has purported health benefits, so why not give turmeric lattes — also called golden milk lattes for obvious reasons — a try?
12.

Lavender Lattes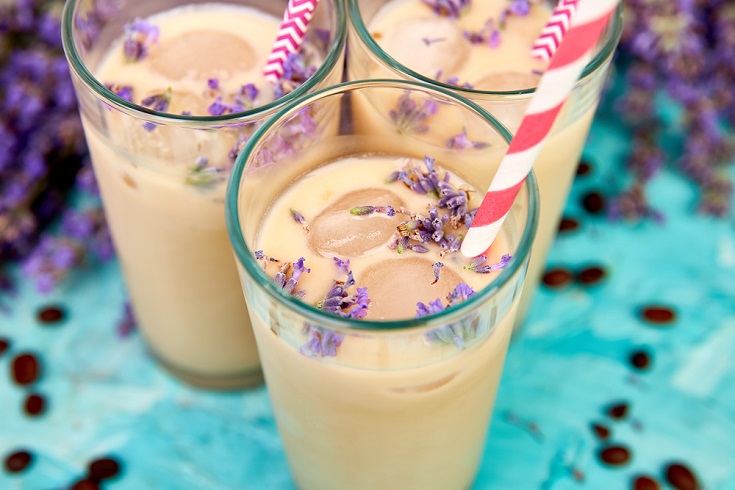 Dried lavender flowers can give your latte a floral, summery flavor. Make a lavender syrup and garnish your latte with a few dried flowers to enjoy this elegant latte at home. You can also try other flowers, like chamomile.
13.

Beet Lattes
Beet lattes are also vibrantly colored, but the bright pink comes from a vegetable. Powdered beets make an easy add-in, and we like to use almond milk, maple syrup, and honey for a healthy flavored latte.

Final Thoughts
We hope you enjoyed this comprehensive guide to the 13 best latte flavors. Creamy lattes are great neutral bases that you can add all kinds of flavors to. Whether you whip up a vanilla, matcha, or beet latte, your taste buds will never be bored again!
RELATED READS:
---
Featured Image: Maria Shumova, Shutterstock