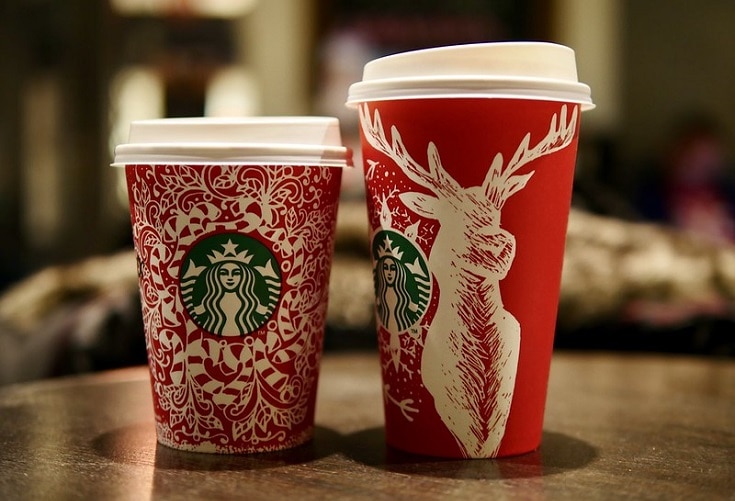 The holidays are just around the corner, and you know what that means: holiday music playing in every store, all your favorite holiday specials on television, and seasonal drinks at Starbucks. The holiday menu at Starbucks has some great drinks that you can only get for a small portion of the year. We've put together this quick guide of Starbucks holiday drinks to help you take advantage of all the tasty holiday treats you can only get at this time of year.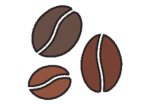 Top 8 Starbucks Holiday Drinks:
1. Peppermint Mocha
You probably aren't surprised that we're starting things off with a peppermint-flavored drink. The peppermint mocha is one of many peppermint flavored drinks you can find at Starbucks during the holidays. We like this one the best because of the chocolate and mint combo. It's not too sweet but still is a delicious holiday treat.
---
2. Chestnut Praline Latte
Chestnut can be a challenging flavor to get right, especially in a drink. Starbucks nailed this one and made one of the best chestnut flavored drinks we've ever had. The praline is a nice secondary flavor that compliments the rest of the drink. This one is pretty sweet, too, but we expect that in a holiday beverage.
---
3. Peppermint Hot Cocoa
If you want to get in on the holiday cheer but aren't a coffee drinker, this one is for you. This is a classic and takes us back to our childhood, sipping a sweet treat at grandma's house. Starbucks hot chocolate is exceptionally good, and a plentiful helping of peppermint only makes it better. If you don't have a sweet tooth, it can be a bit much.
---
4. Peppermint Mocha Frappuccino
This is very similar to our top pick, but it's a frappuccino, so it's served cold. We don't typically enjoy cold beverages around holiday time, but we'll make an exception for this drink. It strikes a good balance of peppermint and mocha flavors, but the coffee does get lost in the shuffle. If you don't mind giving up a little coffee taste  – and have an extra blanket handy – this is a great choice.
---
5. Toasted White Chocolate Mocha
White chocolate is a love it or hate it flavor for most people, and this drink is no exception. We only recommend this to white chocolate fans since white chocolate is the primary flavor, and it is strong. If you like white chocolate, you'll really enjoy this mocha, but otherwise, it might be a bit too much. The coffee takes a backseat but is still prevalent, and the whipped cream topping is sprinkled with festive red sugar that will put you in the holiday spirit.
---
6. Gingerbread latte
Few things are associated with the holidays more than building gingerbread houses. If you're like us and spend more time eating the building material than you do building your house, this drink is for you. It's easily the best gingerbread flavored drink we've had and is perfect when you're in the mood for some holiday cheer. Plus, you can whip one up at home!
---
7. Holiday Spice Flat White
The holiday spice flat white is the subtlest drink on this list, but we really like it because it's toned down. Flat whites put the focus on the coffee as opposed to the more milk-centric latte or cappuccino. We love the spices, which make this taste like the holidays in a mug. It's a very comforting drink and a perfect first step into the world of Starbucks holiday lineup.
---
8. Eggnog Latte
Eggnog is one of the first things people think of when they think of holiday beverages, and this latte is overflowing with it. We aren't the biggest eggnog fans, so we didn't love this one, but it is a faithful representation of eggnog. It's hard to taste anything else, which might be what you're looking for, but this isn't a balanced drink at all.
The eggnog overpowers the coffee flavor, and at a whopping 450 calories, we probably won't be having this again any time soon. Still, for eggnog lovers, it definitely hits the spot.

Holiday Drinks at Starbucks: Final Thoughts
If you can find the time to swing by Starbucks in between shopping and cleaning the house, check out some of these special holiday drinks. They're a great way to get in the holiday mood and still get your coffee fix.
It's to be expected that holiday coffee drinks will be a little sweeter than their regular counterparts, so be aware of that if you have any dietary restrictions. If you want a holiday drink without overloading on sugar, try the gingerbread latte or holiday spice flat white. They're festive options that don't have as much sugar as the other holiday drinks on this list.
RELATED READS:
---
Featured Image Credit: Gilly, Flickr