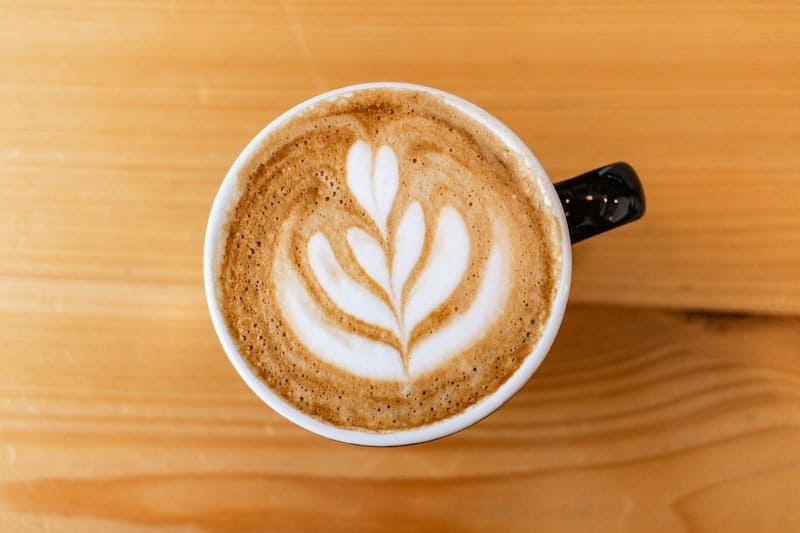 Spaniards are famous for their love of strong coffee, and their version of the latte is as strong as you'd expect. The Spanish latte is creamy, espresso-forward, and sweetened, though not as much as an American latte made with flavored syrup.
You don't have to fly to Spain to try this twist on a latte! We'll show you how to make the perfect Spanish latte at home using the equipment and ingredients you already have. Get ready for a delicious Spanish drink!

What is a Spanish latte?
A traditional Spanish latte has a 1:1 ratio of strong coffee to hot milk. It's usually sweetened using white sugar or sweetened condensed milk. If you've ever enjoyed a Cuban café con leche, the Spanish latte is very similar.
One key difference from other types of lattes is that the Spanish latte uses scalded milk instead of steamed milk. The classic latte also has about ⅔ milk and ⅓ espresso, so the ratio is a bit different.
---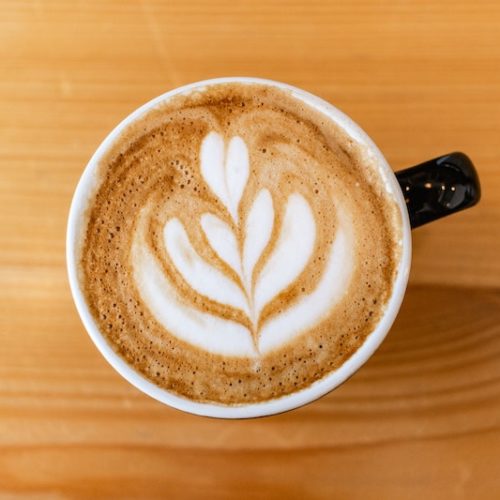 Authentic Spanish Latte
Creamy and sweet with plenty of bold espresso, the Spanish latte is a delicious twist on a classic latte. You don't need any special equipment or ingredients to make this satisfying drink!
Equipment
Espresso machine

Small saucepan

Milk frother or whisk

Small mug
Ingredients
2

shots

espresso

or 1/2 cup strong coffee

3

ounces

milk

1

teaspoon

white sugar

or 1.5 teaspoons sweetened condensed milk

Cinnamon, cocoa powder, or espresso powder

optional
Instructions
Pull two shots of espresso using your espresso machine or stovetop Moka pot. You can also make ½ cup of strong coffee.

Heat the milk over medium heat in a small saucepan on the stove. You want the milk scalded, not boiling, so don't let it reach a full boil. Stir regularly to keep the milk from burning.

Once the milk is hot, froth it using your milk frother or a whisk.

Add the espresso or coffee to your mug. Mix in your white sugar or sweetened condensed milk. Then pour the frothy milk on top.

If you'd like, you can add garnishes like ground cinnamon, cocoa powder, or espresso powder. Then enjoy your tasty Spanish latte!
Nutrition

Spanish Latte Recipe Variations
You've seen the simple recipe, but how can you adjust it to suit your tastes? Here are a few easy tips!
Milk
The Spanish typically use whole milk in their lattes, but that doesn't mean you have to! The calories in this drink largely come from the milk, so swapping out whole milk for a lower-calorie or dairy-free option might suit your diet better.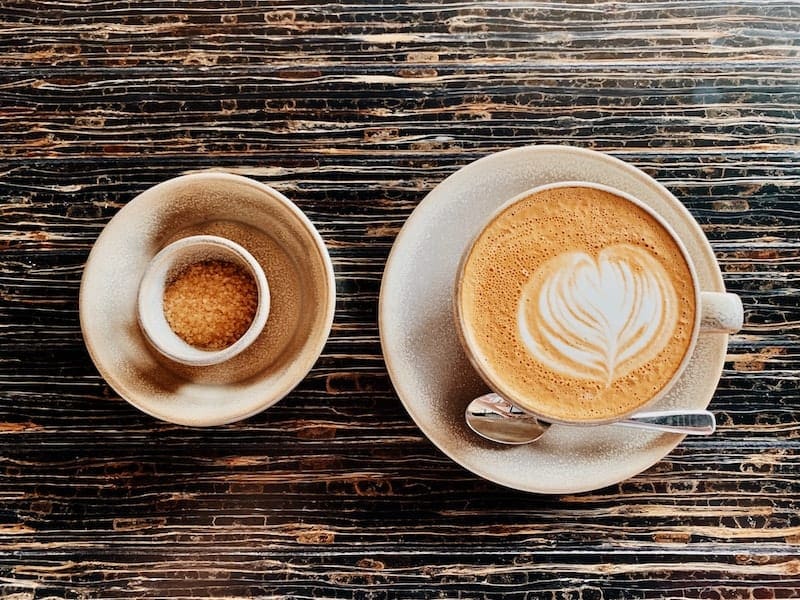 Sweeteners
White or brown sugar is easy to mix into a hot latte. In Spain, you might get a small bowl of sugar served alongside your latte so that you can add as much as you'd like. But you can also try sweetened condensed milk, which is a concentrated form of milk that's heavily sweetened. Just like a Vietnamese coffee, a Spanish latte might have sweetened condensed milk for an extra burst of rich, sweet cream.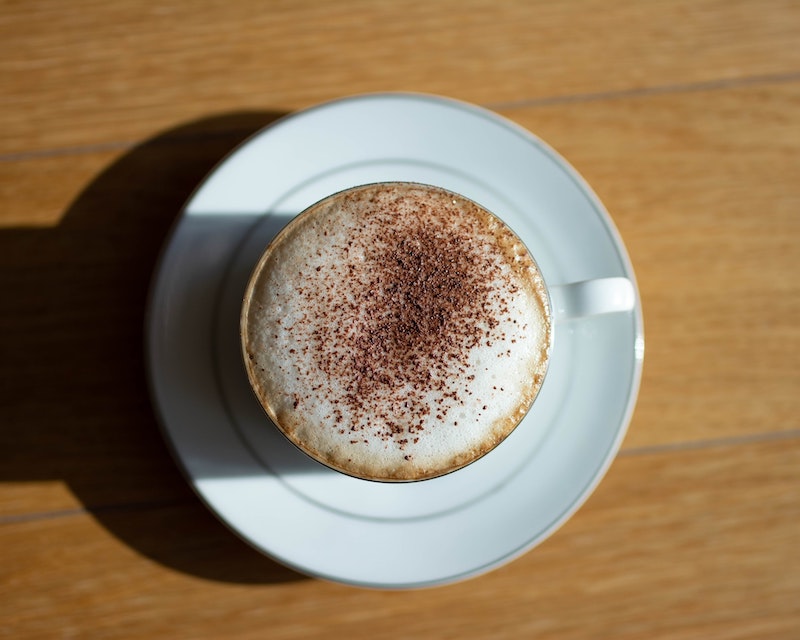 Coffee
Spain, like most of Europe, drinks almost exclusively espresso, so for the most authentic Spanish latte, you'll want to pull out your espresso machine. You can also use a Moka pot, portable espresso maker, or even an AeroPress to make concentrated coffee. If you don't have any espresso makers, you can use a drip machine or Keurig. We recommend making your brewed coffee strong to approximate espresso!

Wrapping Up
Now it's time to get out there and start brewing! We hope this easy Spanish latte recipe, complete with brewing tips and variations, helps you caffeinate in style. Whip up a tasty latte for a European vacation in a cup! Making a new coffee drink is always fun, especially when you get to experience another culture at the same time.
RELATED READS:
---
Featured Image Credit: Sincerely Media, Unsplash