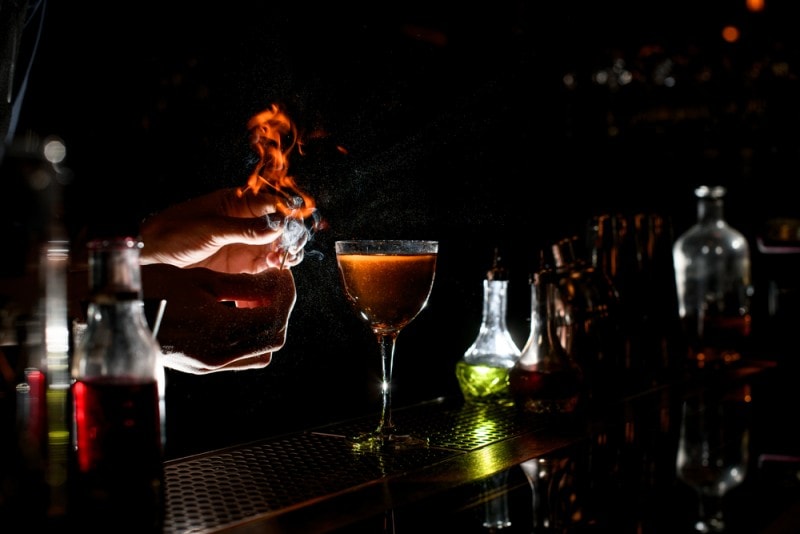 Greenlandic coffee has often been called the arctic cure for cold weather, and we think they might have a point there. With summer coming to an end, fall and chilly nights will be here before you know it. Once Halloween is over, the winter will start settling in, and we'll need a strong, warm coffee to keep us warm and cozy by the fire when the winds begin to blow and the snow starts to fall.
You might think you know what your favorite winter drink is, but that's only until you try Greenlandic coffee and our recipes below. It's also been said that Greenlandic coffee is what Irish coffee is to the Irish, but more Irish than that!
In this blog, we'll tell you a little about Greenlandic coffee and then give you one of our favorite recipes so you can be the judge of this fragrant winter coffee yourself. We bet you'll love it as much as we do.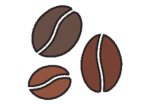 What Is Greenlandic Coffee?
This is a popular after-dinner drink, especially in the winter months, but you can enjoy it any time you please. It usually consists of whiskey, Kahlua, whipped cream, Grand Mariner, and, of course, hot coffee. Once everything is mixed together, it's poured into a Bordeaux glass and set on fire before you drink it. This is some experience for tourists in Greenland, where Greenlandic coffee is served frequently at meals.
Now you can make Greenlandic coffee in the comfort of your own home, without having to travel all the way to Greenland to get it.
What's the Symbolism of the Ingredients in Greenlandic Coffee?
You wouldn't necessarily think there would be any type of symbolism behind the ingredients in this coffee drink, but like the Irish (and the rest of the world), Greenland has their traditions and superstitions. So, we'll break down the symbolism for you below.
First off, this drink is served after dinner, but not just to boost the after-dinner conversation of family and friends. Instead, it's often accompanied by a local legend or tale, which is just as fascinating and delicious as the coffee itself.
1. Kahlua
The Kahlua in the recipe represents the many nice things about Greenland. These things include the animals, women, and the gorgeous scenery of the country.
2. Whiskey
The whiskey represents the roughness of the area. These things include rugged landscapes, hunters, fishermen, and men of the country.
3. Coffee
The hot coffee represents the men and women who are coming together on those cold winter nights to drink the Greenlandic coffee, be together, and tell their tales.
4. Whipped Cream
The whipped cream signifies the glaciers and many icebergs that Greenland is famous for.
5. Grand Marnier
The finishing touch, of course, is the Grand Marnier, as the flames are said to represent the glorious northern lights.
While this coffee drink is certainly great in the winter months, it's gorgeous and can be enjoyed no matter what time of year you decide to make it and give it a try. Now that you know a little about Greenlandic coffee and what it represents, it's time to give you our favorite recipe so you can try it for yourself.
---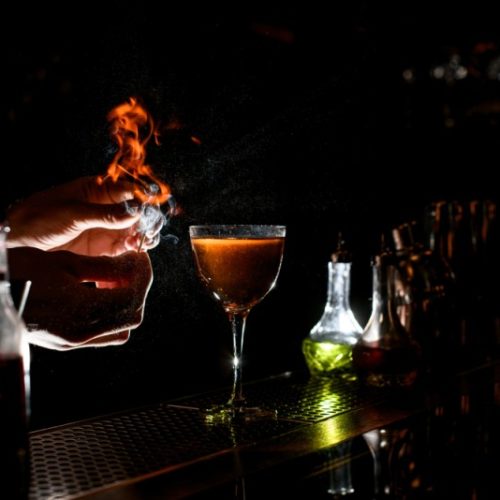 Greenlandic Coffee Recipe
This is one of our favorite coffee recipes. We enjoy it after dinner, whether it's spring, winter, summer, or fall. Let us know if you agree.
Equipment
Stemmed cocktail glass

Large spoon

Candle
Ingredients
⅓

ounce

whiskey

your choice of brand

⅓

ounce

Kahlua

⅓

ounce

Grand Marnier

3

ounces

hot coffee

freshly brewed works best

Whipped cream
Instructions
Brew your coffee and have it ready to pour.

Pour your whiskey into a large, stemmed glass. Carefully warm the whiskey over a candle, or you can use a spirit burner.

Let the whiskey burn for a second, then add the Kahlua and hot coffee. Do not add sugar to the mix.

Now, carefully add a thick layer of whipped cream, being careful not to burn yourself or disturb the drink.

Once this is done, add your burning Grand Marnier, using a large sauce spoon with it lifted high above your glass. It's better if you do this in a dark room so the blue flame can be seen well by others.

Repeat until everyone has their coffee drink. Then sit around the fire and tell tales and legends of your own.
Notes
Image credit: Maksym Fesenko, Shutterstock
Nutrition

Greenlandic Coffee
This is one of our favorite Greenlandic coffee recipes, and it's sure to warm both body and soul on those cold, frigid winter nights. Remember, however, this is a great coffee drink to have any time of the year.
Have you ever had Greenlandic coffee? Let us know what you thought of it and what your recipes for this delicious coffee drink are.
---
Featured Image Credit: Maksym Fesenko, Shutterstock