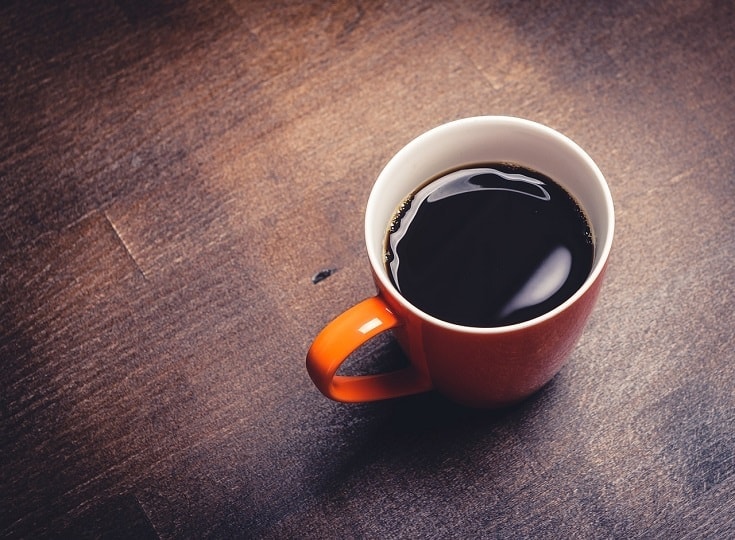 Many of us love having a cup of coffee to get the morning started. But if you need a serious caffeine jolt, you can try something a little stronger: a black eye!
We'll cover what a black eye is and how to make one at home. Along with handy brewing tips, you'll find out how much caffeine is in a black eye coffee. You might be surprised!

What's a black eye coffee?
A black eye is a cup of brewed coffee with two added shots of espresso. As you can imagine, it's a strong cup of joe — which is where the name comes from. A red eye is a cup of brewed coffee with a single shot of espresso. It's perfect for a sleepless red-eye flight or a long night of studying — which might leave you with red eyes. A black eye has even more caffeine, so it's as eye-opening as a punch to the face. Hence the name!
---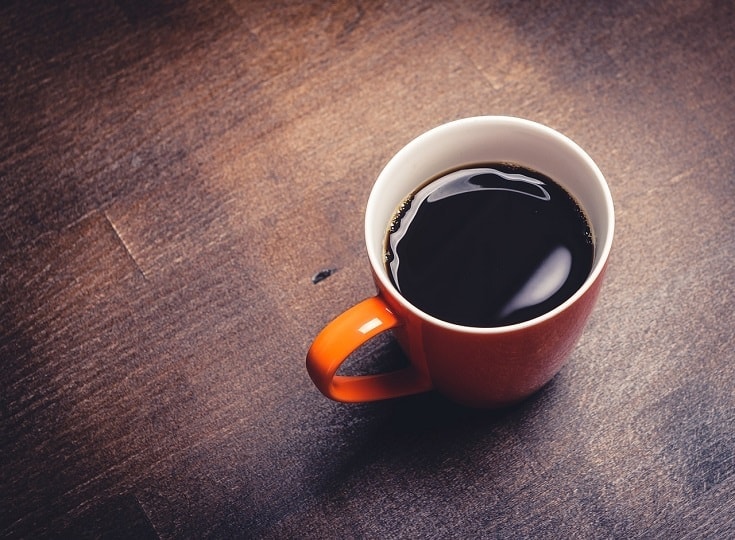 Black Eye Coffee Recipe
A Black Eye coffee is just what you need when you're sleep-deprived -- as long as you can handle all the caffeine! Here's how to make this bold coffee-and-espresso drink:
Equipment
Coffee machine

Espresso machine (or stovetop espresso maker)

Coffee mug

Spoon
Ingredients
1/2

ounce

coffee beans

medium grind size

1

ounce

coffee beans

finely ground

10

ounces

filtered water

Milk and sugar

optional
Instructions
Using your coffee machine, brew 8 ounces of coffee. Use the medium-ground coffee beans and 8 ounces of filtered water.

Pull two shots of espresso. Use your espresso machine (or Moka pot) with 1 ounce of finely-ground coffee beans and 2 ounces of water.

Combine the coffee and espresso and enjoy your strong drink! If you'd like, you can also smooth out the flavor with milk, half-and-half, or sugar.
Nutrition

Black Eye Coffee Brewing Tips:
Whipping up a black eye coffee is pretty simple! If you know how to make coffee and espresso, all you have to do is mix them at the right ratio. But here are a few brewing tips to make your black eye as delicious as possible.
Can you use a different brewing method?
You can use any brewing method to make the coffee. That includes French press, pour-over, drip machines, and even reheated cold brew. But you will need an espresso maker — otherwise, it's just a strong cup of coffee! If you don't have a full espresso machine, we can recommend some budget and beginner-friendly options. You can also use a simple stovetop Moka pot or a portable espresso maker.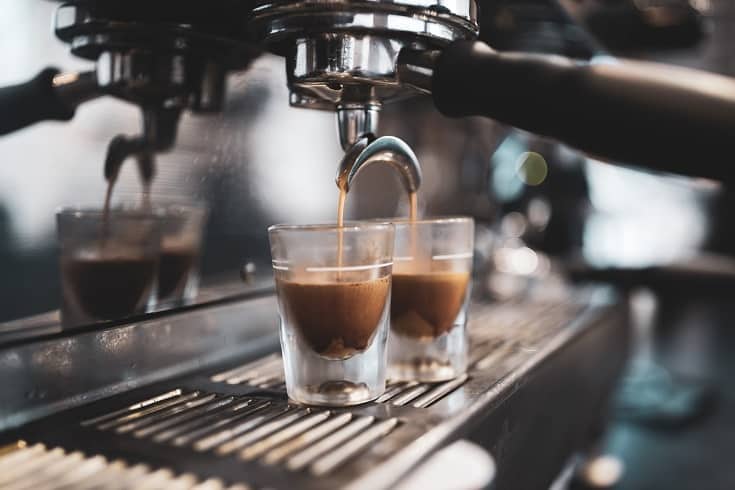 Can you alter the coffee-to-espresso ratio?
The basic recipe uses a ratio of 8 ounces of brewed coffee to 2 ounces of espresso (4:1). But if you prefer a stronger espresso flavor, you can reduce the amount of brewed coffee while keeping the espresso the same. Try 6 or 4 ounces of coffee with 2 espresso shots and see what you think!
What can you add to a black eye?
Black eyes are typically served black, leaving all the emphasis on the strong coffee and espresso flavor. But you can add quite a few different things to yours, like milk, creamer, sugar, honey, or even spices like cinnamon and nutmeg. Try a creative coffee topping to take your drink to the next level!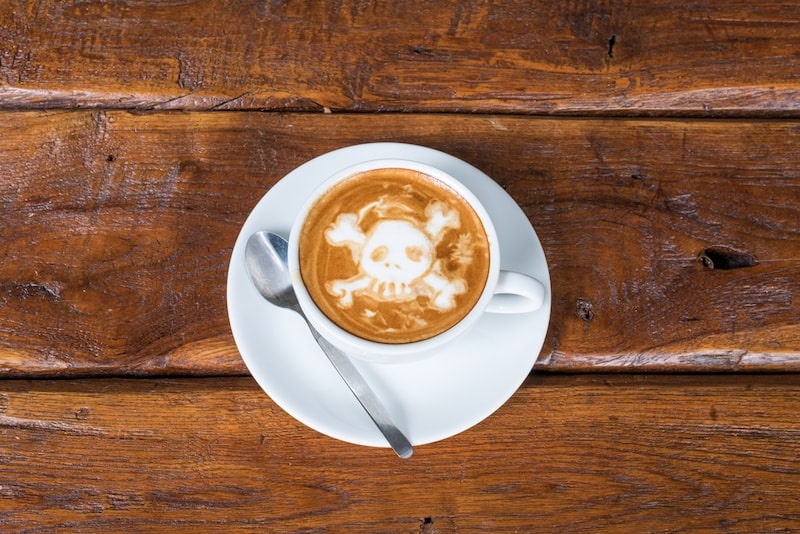 How much caffeine is in a black eye coffee?
Black eye coffee is one of the strongest coffee drinks you can make. But how much caffeine is there exactly? A typical 8-ounce cup of coffee has about 95 milligrams of caffeine. A shot of espresso has around 64 milligrams. Put it together and your black eye coffee has 223 milligrams of caffeine — more than half the recommended daily caffeine intake!

The Bottom Line
Ready to start brewing? Black eyes are very simple drinks made with coffee and espresso. With the right equipment, you can whip one up in mere minutes — and experience the punch to the face of all that caffeine!
RELATED READS:
---
Featured Image Credit: schuetz-mediendesign, Pixabay