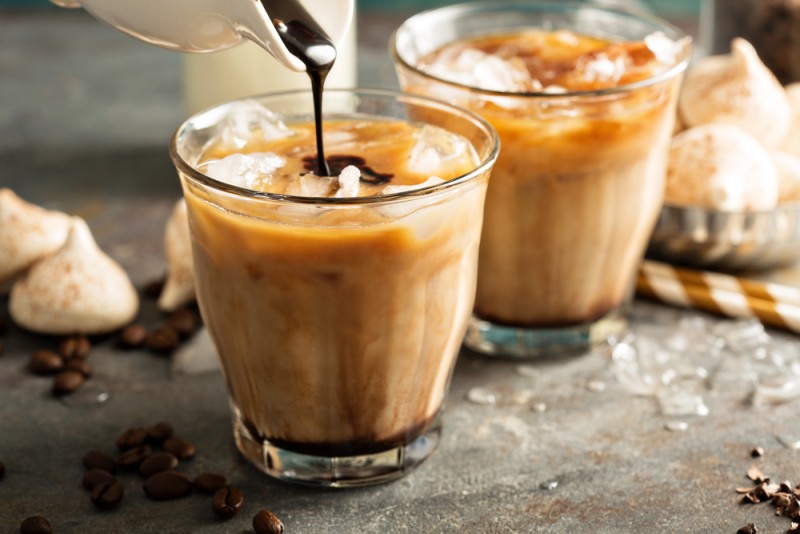 A traditional mocha combines espresso with chocolate and milk, forming a rich, smooth coffee drink that's almost too delicious. But sometimes heading to your favorite coffee shop – or making a mocha at home – is just too time-consuming. That's where mocha syrup comes in!
Whip up a batch of this tasty mocha syrup ahead of time and enjoy rich, flavorful cups of coffee all week long. You won't have to pull shots of espresso or mess around with chocolate in the morning. Just pour an ounce of mocha syrup into your regular coffee for a fast, simple mocha flavor. Keep reading for our easy mocha syrup recipe — with a surprise ingredient!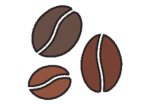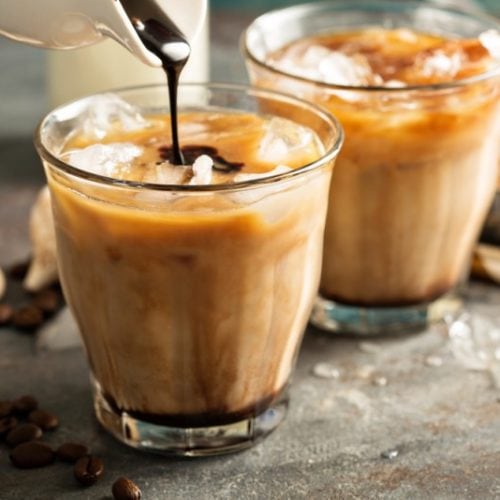 Easy Mocha Syrup
Ready for a delicious, rich syrup to mix into your regular coffee? Using brewed coffee in place of water gives this mocha syrup a more complex flavor! It combines coffee, chocolate, and sugar to make a strong, sweet syrup perfect for any cup of coffee.
Equipment
Saucepan

Stovetop

Spoon

Airtight storage container
Ingredients
1

cup

white sugar

1

cup

brewed coffee

or water

1/2

cup

cocoa powder

1

teaspoon

vanilla extract
Instructions
In a saucepan, combine the sugar, brewed coffee, and cocoa powder. Heat the mixture at a medium level, stirring constantly to keep it from burning.

Once the sugar and cocoa powder dissolves fully into the coffee, remove the saucepan from the heat.

Add a teaspoon of vanilla extract and stir thoroughly.

Let your mocha syrup cool completely. Then transfer it to an airtight container for storage. It should keep for up to 2 weeks in your refrigerator.

Enjoy a tablespoon or two of mocha syrup in any coffee drink! Make sure you shake the container before pouring it into your coffee.
Nutrition

Customizing Your Homemade Mocha Syrup
Once you master the base recipe, you can try adapting the ratios and ingredients to your preferences.
Add Extra Flavor
Bored of plain old chocolate? You can easily mix in other flavors for an extra-delicious cup of coffee! Make it a peppermint mocha syrup by adding a teaspoon of peppermint extract, or stir in a spoonful of peanut butter for a treat inspired by Reese's peanut butter cups. You can also try adding raspberry extract for a chocolate-and-fruit flavor or turn your mocha syrup into a Mexican mocha syrup with a little cinnamon. There are so many delicious options!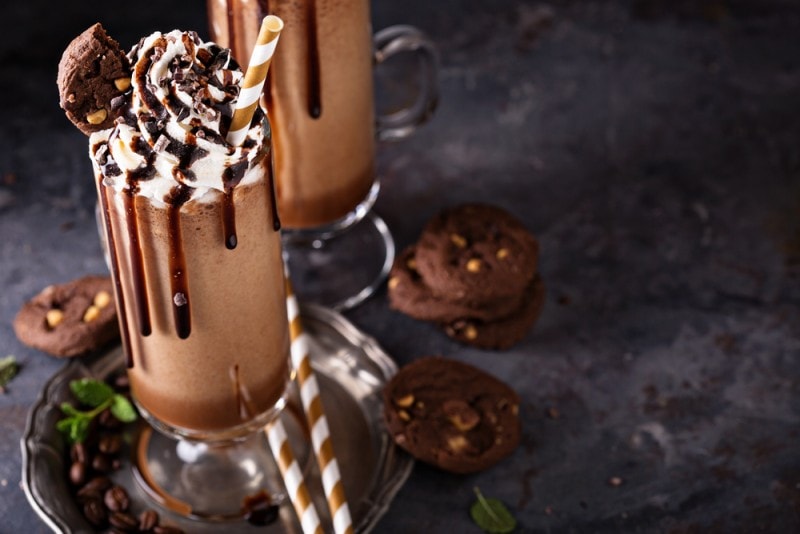 Try a Different Kind of Sugar
White sugar is easy to use, but it's also highly processed. You can try making syrup using honey, agave, coconut sugar for a less processed alternative. You may need to experiment a little, as more liquid forms of sugar won't need as much water.
Turn It Into a Creamer
If you find yourself adding half-and-half or milk to your mocha coffee, why not simplify your process? You can turn mocha syrup into mocha creamer by stirring in milk and cream. The result will be sweet, chocolatey, and perfectly creamy.
Peppermint Mocha Creamer
Want a cozy cup of holiday coffee? Whip up a batch of this easy peppermint mocha creamer for a no-fuss coffee mixer. You'll get all of the peppermint and chocolate flavors but a lot fewer calories than a full mocha!
Try this delicious recipe!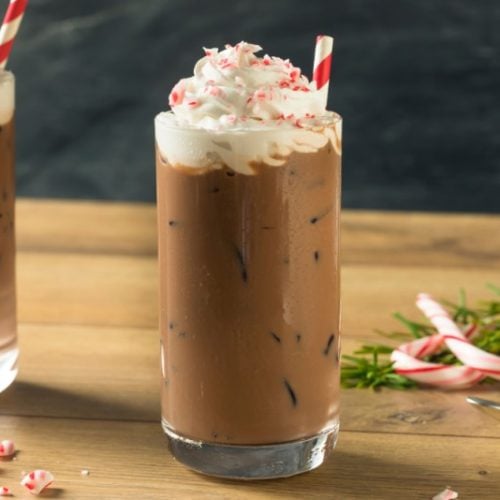 Skip the Coffee
Our recipe uses brewed coffee, but many coffee syrups use water as a base instead. Using coffee in the syrup will give you a more complex, coffee-forward flavor, but it will also increase your caffeine intake. To avoid that, you can substitute plain water or decaf brewed coffee. You'll get a more chocolatey, less intense cup of coffee!

Final Thoughts
We love keeping mocha syrup around for easy, delicious cups of morning coffee. Mornings are hard enough, and this recipe is easy to make ahead, simplifying your day. We hope you enjoy this straightforward mocha syrup recipe — and all of the amazing cups of coffee you can drink with it! Your friends and family will be impressed…
RELATED READS:
---
Featured image credit: Elena Veselova, Shutterstock