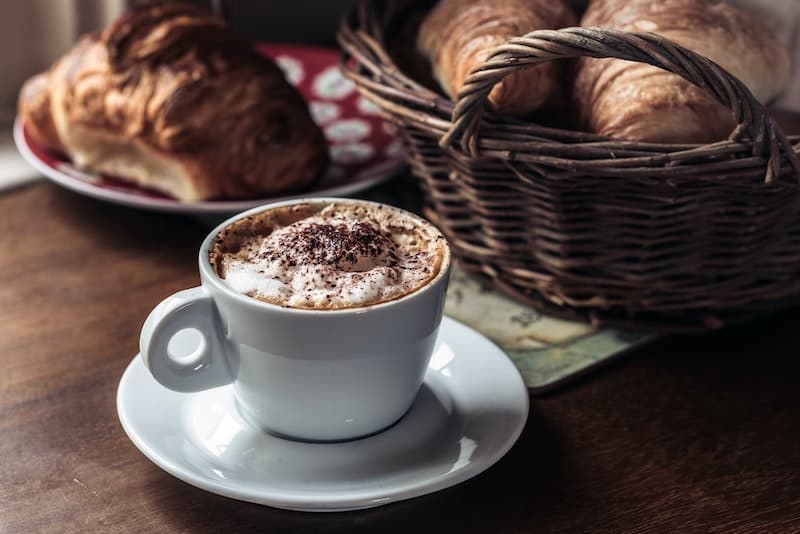 Cappuccinos include strong espresso, creamy milk, and plenty of tasty froth. But sometimes you want just a little bit of extra flavor. If you're in the mood for a cappuccino and chocolate, what should you do?
We'll show you how to quickly turn a cappuccino into a mocha cappuccino. It's fast, easy, and irresistibly delicious! All you need are a few simple ingredients — and a love of chocolate.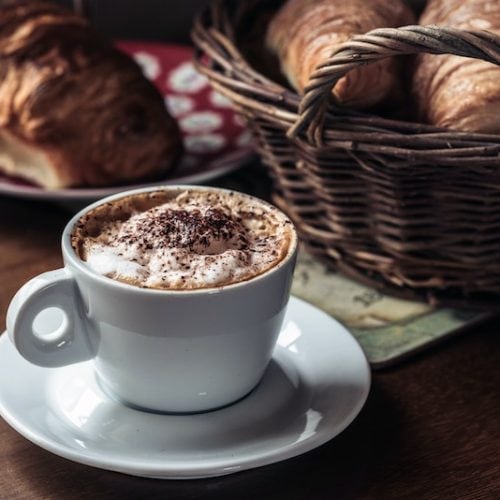 Easy Mocha Cappuccino
The simplest way to turn a cappuccino into a mocha cappuccino is to add chocolate syrup to the milk. The resulting drink is creamy, chocolatey, and full of bold espresso flavor. Delicious!
Equipment
Espresso or coffee maker

Milk steamer

Spoon

Coffee mug
Ingredients
2

espresso shots

or ½ cup strong coffee

½

cup

milk

1

tablespoon

chocolate syrup

to taste

Cocoa powder

optional
Instructions
Pull two shots of espresso or make ½ cup of strong coffee.

Heat the milk. If your milk frother doesn't have heating capabilities, heat the milk on the stove or in the microwave first. Then add the chocolate syrup to the warm milk.

Time to steam your chocolate milk! You can use your espresso machine's steam wand, a whisk, or a shaken mason jar. You want the milk to double in size.

Pour the espresso into a mug and top with the steamed milk. Spoon the milk froth on last.

Sprinkle on cocoa powder (optional) and enjoy your mocha cappuccino!
Nutrition

Mocha Cappuccino Brewing Tips
Now that you've seen the basic mocha cappuccino recipe, you may be wondering about some of the ingredients and steps. Here are our handy brewing tips!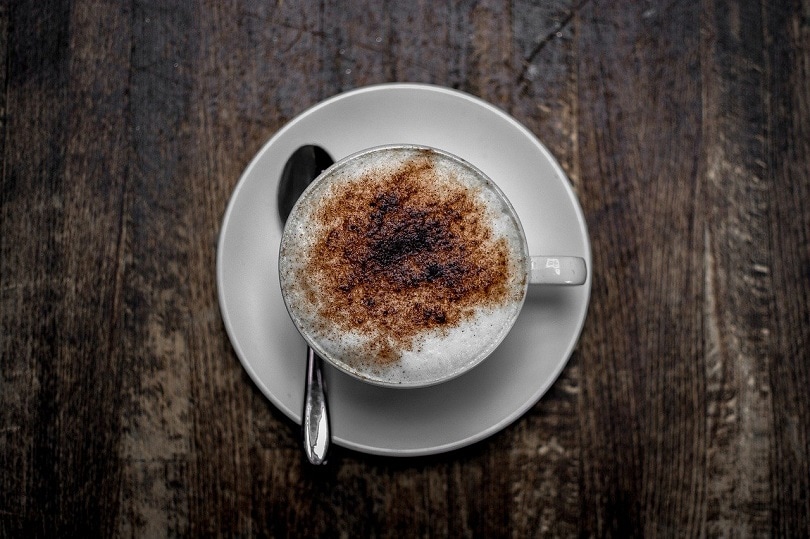 The Coffee
Any decent coffee drink starts with good coffee, and this is especially true with cappuccinos. The typical cappuccino ratio is ⅓ espresso, ⅓ milk, and ⅓ milk foam, so the espresso provides most of the drink's flavor. Choose high-quality, fresh coffee beans and grind them finely just before pulling your shots. We like using portable espresso makers like the Handpresso or Wacaco Minipresso, but full espresso machines will produce the best results. You can also try a stovetop Moka pot or even an AeroPress!
Don't want to make espresso? You can substitute strong coffee but be prepared for the flavor to be a little different. Brewed coffee doesn't have the rich complexity of espresso, so your cappuccino won't exactly be a cappuccino. But it will still be chocolatey and delicious!
The Chocolate
After the espresso, chocolate is the most important part of your drink. You can add chocolate in quite a few ways, though adding chocolate syrup to milk (or buying chocolate milk) is the easiest method. Other options include whisking cocoa powder and a little sugar into your hot espresso or melting a chocolate bar and whisking it into your finished drink. You may notice a little more texture with these methods — but more chocolate is never a bad thing!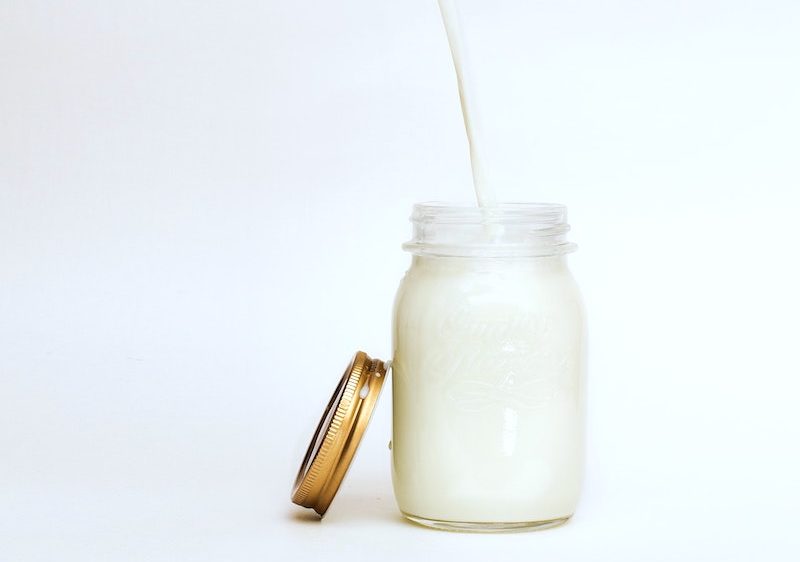 The Milk
The third major component of a mocha cappuccino is milk. We like to use 1% or 2% milk in our cappuccinos because the balance of creaminess and flavor is just right. But you can use skim milk, whole milk, or even coconut milk with great results. Just make sure you take the time to fully froth your preferred milk. Without milk foam, a cappuccino isn't a cappuccino!

Homemade Mocha Cappuccinos: The Bottom Line
We hope you enjoy this tasty mocha cappuccino recipe. It's surprisingly easy and fast to make at home, and you don't have to choose between your favorite drink and your chocolate craving. Get ready for a truly delicious coffee drink!
RELATED READS:
---
Featured Image Credit: Jez Timms, Unsplash