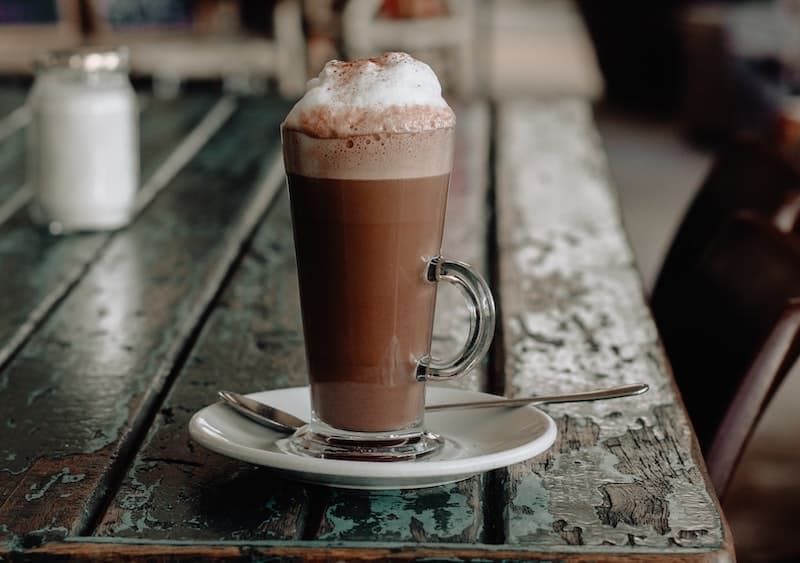 Whether you're new to coffee cocktails or you're looking to recreate a favorite after-dinner drink, you'll want to try making a keoke coffee. This hot cocktail features three forms of alcohol (brandy, Kahlua, and creme de cacao) and a foundation of hot, strong coffee.
If that sounds delicious, you're in the right place! Keep reading to learn all about keoke coffee, including where it came from, how to make it, and a few variation tips, too. Get ready for a tasty cocktail!

What is Keoke coffee?
Keoke coffee is a tasty cocktail made with brandy, creme de cacao, Kahlua, and coffee. The name is Hawaiian, but the drink comes from a Southern California restaurant!
"Keoke" is the Hawaiian version of the name George. Pronounced kee-oh-kee, it means farmer and is a fairly common name. So what does this have to do with this delicious cocktail? According to legend, George Bullington, owner of a popular San Diego steakhouse called Bully's, invented the drink as a tasty dessert option. Staff and patrons referred to the creative house cocktail as either "George's coffee" or "Keoke coffee." Sadly, the restaurant has since gone out of business — but you can still make a delicious version at home!
---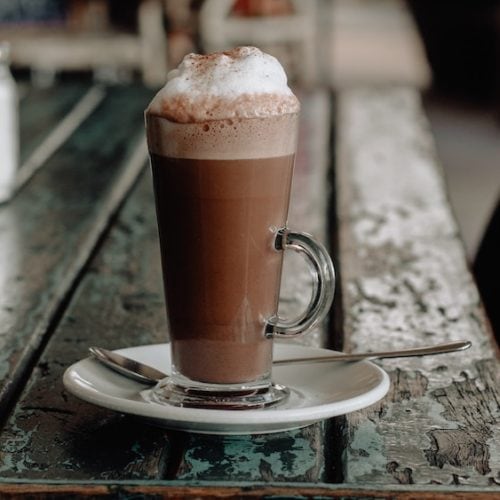 Keoke Coffee Cocktail
The Keoke coffee cocktail is a rich, delicious after-dinner cocktail featuring brandy, Kahlua, creme de cacao, and brewed coffee. It comes together in seconds and may just replace your favorite dessert!
Ingredients
½

ounce

Kahlua

½

ounce

brandy

½

ounce

creme de cacao

4

ounces

brewed coffee

or 2 shots espresso

Whipped cream

optional
Instructions
Brew your coffee using your favorite method. Pour-overs and French presses work especially well.

Pour the coffee into your mug. Add the Kahlua, brandy, and creme de cacao, and stir to combine.

Top with whipped cream and a little cocoa powder or espresso powder. Enjoy your unique cocktail!
Nutrition

Keoke Coffee Cocktail Recipe Variations
This coffee cocktail is simple to make and delicious as-is, but you can always adapt it to your preferences or what you have on hand. Here are a few suggestions: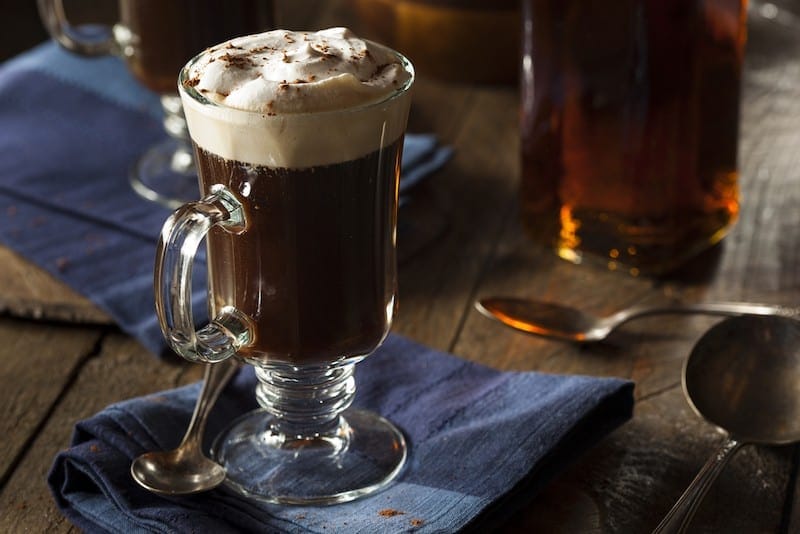 Homemade Coffee Liqueur
Buying Kahlua, brandy, and creme de cacao is an easy way to make a great cocktail. But another option is to make coffee liqueur at home! Infuse vodka with brewed coffee, sugar, and vanilla for an incredible treat. Then use your homemade liqueur in place of Kahlua!
Homemade Coffee Liqueur
Coffee liqueur is surprisingly easy to make at home -- all you need are a few simple ingredients and a week or two of resting time!
Try this delicious recipe!
Coffee or Espresso?
The classic form of this hot cocktail uses regular brewed coffee. You can use any coffee-making equipment you have around, including drip machines, Keurigs, pour-overs, and French presses. We recommend making your coffee a little stronger than usual to get the best flavor.
If you want an even stronger coffee flavor, you can use espresso instead. Get out your espresso machine or Moka pot and whip up a few ounces of bold, complex espresso! This will change the flavor a little, but if you like the taste of espresso, you'll probably prefer it.

Conclusion
This is one of our favorite coffee cocktail recipes, featuring a variety of delicious liqueurs and plenty of strong coffee. If you're looking for a drink that can warm you up on a chilly night, this is it! Whip up a keoke coffee cocktail today and see what we mean.
RELATED READS:
---
Featured Image Credit: Sincerely Media, Unsplash