When it comes to coffee clubs, you have quite a few great options. Which you should choose comes down to the specifics of what you're looking for. Do you love unusual, gourmet beans or more classic, guaranteed-to-be-good coffee? Are you looking for a little excitement, or do you just want to skip the grocery store?
Driftaway and Angels' Cup are two of our favorite coffee subscription services, and they each offer a great balance of interesting beans, fun packaging, and, of course, convenience! Here's what to know about each subscription — and how to choose between them.

All About Angels' Cup Coffee Subscription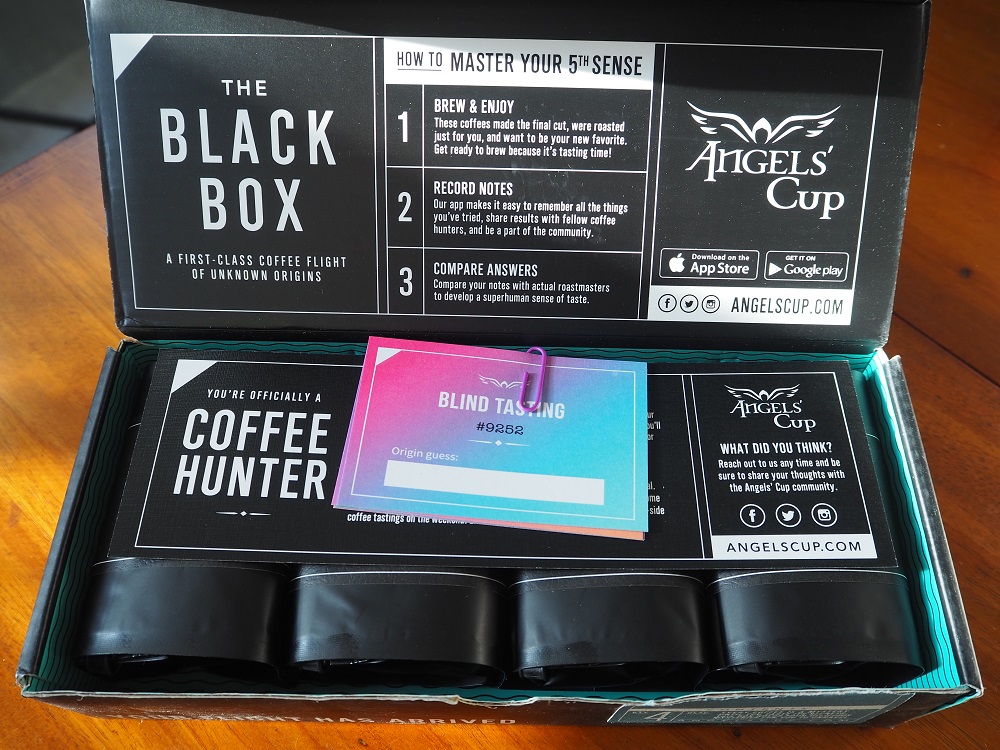 Angels' Cup is one of the most fun coffee subscriptions available. The company offers three subscription levels, The Cupping Flight, The Black Box, and All Stars, two of which arrive set up for blind tasting. The coffee bags come without identifying information so that you can taste the beans and test your senses without being influenced by tasting or origin notes.
How does it work? When you order a blind tasting kit, you get four small bags of coffee labeled with numbers. You can make an origin guess on the corresponding notecard and then flip it over to see if you were right! Angels' Cup also offers an app where you can record your tasting notes, keep track of what you've tried, and communicate with your fellow tasters.
When we tried this coffee club, we ordered the midrange option, The Black Box. We were amazed by an earthy, slightly spiced coffee that turned out to be Thai Robusta beans. Our favorite sample was an Ethiopian bean with notes of grapes and pepper. We also received a chocolatey Nicaraguan sample and a smooth vanilla-and-cherry blend. The blind tasting setup is intriguing, and the beans were some of the best we've ever tasted.
Angels' Cup offers three subscription levels, which can fit with many budgets, but this is more entertainment than staple. The samples aren't huge, and conducting blind tastings is a little time-consuming. The beans are available in whole, coarse, and fine grind, and you get them within ten days of roasting.
Pros
Fun packaging and entertaining blind tasting options
Three subscription levels
Unusual, highly delicious coffee
Roasted and shipped on-demand
Convenient tasting note app
Cons
Somewhat time-consuming
Pretty pricey
Probably won't replace your regular coffee
No personalization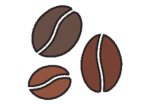 All About Driftaway Coffee Subscription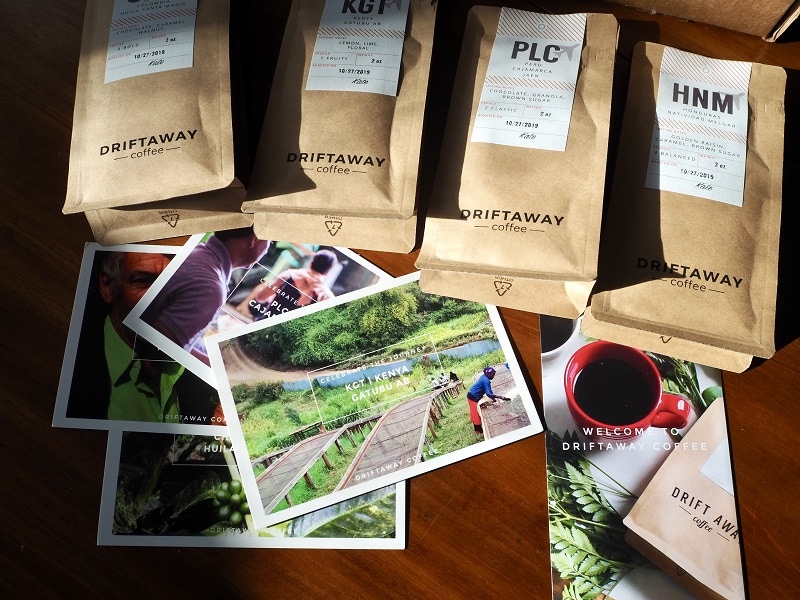 Driftaway earned our number one spot when we tested over a dozen coffee subscriptions, and it's easy to see why. This travel-themed coffee club offers beautiful packaging, carefully curated gourmet beans, and excellent personalization.
A Driftaway coffee subscription starts with a tasting kit featuring fruity, classic, balanced, and bold coffees. You brew and rate each variety, customizing your future coffee shipments to your preferences.
When we sampled this coffee subscription, our tasting kit included coffee beans from Kenya, Peru, Honduras, and Colombia. Each coffee sample comes with a fun postcard featuring detailed information about the beans, from origin to tasting notes. We also tested Driftaway's cold brew coffee subscription — which is convenient and oh-so-delicious.
Driftaway focuses on the production side of the coffee industry. All of its beans are single-origin, and you can even send comments directly to the coffee producers. Conveniently, they offer a choice of pre-ground and whole bean coffee. The only downside? Driftaway isn't especially budget-friendly. This is a high-end coffee club, and that comes at a price.
Pros
Fresh, ethically sourced beans from all over the world
Starts with a tasting kit for personalization
Stylish travel-themed packaging
Full coffee curation
Focus on coffee producers
Pre-ground and whole bean options
Cold brew subscription available
Cons
Not budget-friendly
Just one subscription level
Not quite as fun

Driftaway vs Angels' Cup Subscriptions: Which Should You Choose?
Now that you've got all the information, how do you decide which coffee club to join? If you want to learn more about where your coffee beans come from, try Driftaway! This travel-themed coffee subscription starts with a tasting kit and personalizes every coffee you receive after that. It's not cheap, but the coffee might just blow your mind — and that's not even getting into the amazing cold brew subscription.
If you'd rather hone your coffee tasting skills, Angels' Cup is for you. Beyond that, Angels' Cup is a fun, game-like subscription that lets you try your hand at blind tastings. It's unlikely to replace your regular morning coffee, but it would make a great gift for a budding barista.
Whichever coffee subscription service you choose, you're sure to enjoy fresh, carefully sourced coffee beans and great packaging. You'll be counting the days until your next shipment!
Related Reads: