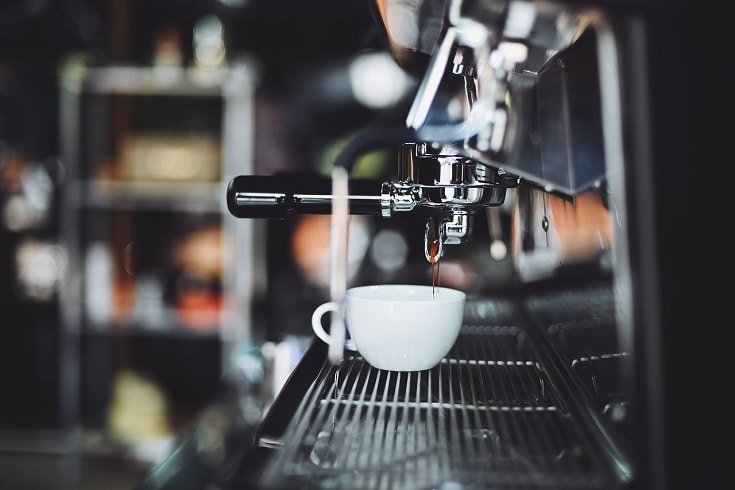 If there is a more quintessentially American city than Dallas, we've never heard of it. When most people think of Dallas, they think of a caricature of sorts, full of rodeos, barbecue, and wide-open spaces. Coffee, suffice it to say, is pretty far down on the list. Well, we're here to tell you that Dallas coffee deserves a second look.
There are plenty of excellent specialty coffee shops in the Dallas-Fort Worth area, and we're going to give you a tour of our ten favorites. So, grab your 10-gallon hat (just kidding) and join us for a quick tour of the best coffee The Big D has to offer.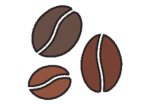 The 10 Best Coffee Shops in Dallas:
1. Fiction Coffee
The first stop is Fiction Coffee at 1623 N. Hall St. Fiction Coffee has a small but complete coffee menu and a selection of snacks and light bites from local bakeries and delis. The pastry we had was flaky and delicious, but at Fiction, the coffee is the star of the show.
They serve Counter Culture coffee, and the cappuccino we had was made to perfection. They also serve tea and have a rotating menu of one-of-a-kind drinks that are unlike anything we've seen elsewhere. Each drink in this section had something unique about it, which makes for a great experience you can't get anywhere else.
---
2. Houndstooth Coffee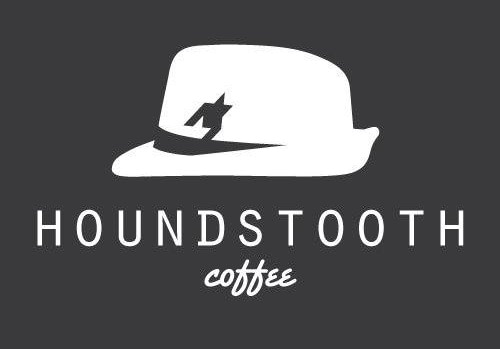 The next stop is 9730 N. Central Expressway to check out Houndstooth Coffee. Houndstooth is a modern coffee shop tucked away in a tiny spot in North East Dallas. Houndstooth serves coffee from local roaster Tweed, which makes the experience thoroughly Dallas. The staff is very pleasant and friendly, and the coffee is superb.
We like to measure new coffee shops by the quality of their cappuccino, and Houndstooth makes an excellent, smooth cappuccino that ranks up there with the best we've had. They also serve the typical assortment of light snacks you expect to find in a coffee shop. It can get busy at times, so be ready to wait a little bit if you go during the morning or lunchtime hours.
---
3. Cultivar Coffee Bar & Roaster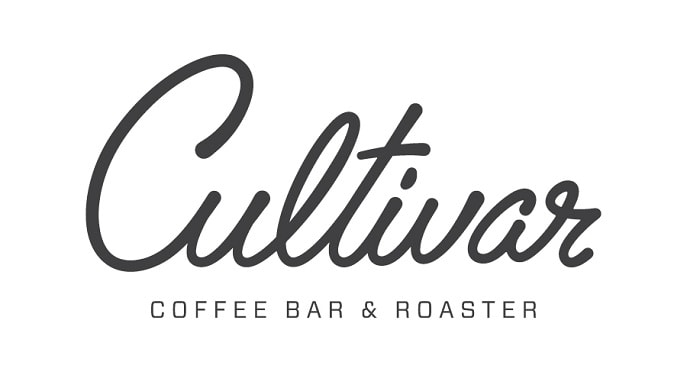 Cultivar Coffee Bar & Roaster is located at 313 W. Jefferson Blvd and is worth a stop if you find yourself in the neighborhood. Our favorite part about Cultivar – besides the coffee – is the outdoor seating area. It's a great place to enjoy some coffee and people watch for a few hours. We know we just said we like to try the cappuccino at new coffee shops, but we couldn't resist trying their Ethiopian pour-over. It didn't disappoint, and we highly recommend it if you love African coffee as we do.
The menu has all of the standard espresso drinks, along with some tea and even beer and wine. There is also a decent selection of sandwiches and salads that make Cultivar a great lunch spot.
---
4. Murray Street Coffee Shop
Murray Street Coffee Shop is, unsurprisingly, located on Murray Street! Specifically, you can find this delightful cozy coffee shop at 103 Murray Street, to be precise. The seating area is open and airy with a welcoming vibe, and the walls are covered in art.
Their coffee menu is full of tasty drinks, and they serve tea and other beverages as well. Our favorite thing about Murray Street is the all-day breakfast menu. We love a good egg sandwich, and being able to get one for dinner is a bonus. There is also a small lunch menu that includes sandwiches and salad.
---
5. Stupid Good Coffee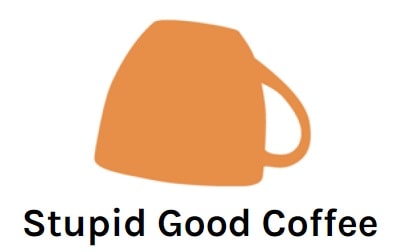 We were immediately drawn to Stupid Good Coffee by their outlandishly silly name, but we became more interested once we realized that their coffee was, well, stupid good! Stupid Good Coffee's menu has your standard drinks – latte, cappuccino, americano – but also some unique drinks like the cookie butter latte and the horchata latte. We couldn't resist trying a cookie butter latte, and we're glad we did!
The coffee is good, although it is a bit on the expensive side. There isn't a large selection of food either, but you can get a breakfast taco made by Taco Deli. It's a great place to get some coffee with ample seating but not the best if you're looking to spend a few hours and grab some food. Stop by 1910 Pacific Avenue #2060 and give them a try.
---
6. Ascension Coffee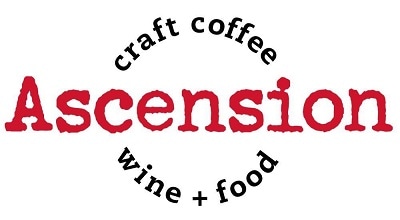 If you find yourself near 1621 Oak Lawn Avenue with a craving for coffee, check out Ascension. Ascension is a bit different from the other shops on our list because they have an extensive food menu in addition to serving stellar coffee. Don't be fooled by the full-fledged menu, which can sometimes signal that coffee is an afterthought. Ascension makes excellent specialty coffee.
We like Ascension coffee so much we asked where they got their beans and were excited to find out they sell bags of beans in the restaurant! The staff was friendly, although the service was a bit slow. We're willing to look past that, though, because the food and coffee were top-notch.
---
7. White Rock Coffee
Our next stop is 10105 E. NW Highway for a look at White Rock Coffee. White Rock's coffee menu has anything you could ever ask for from a coffee shop and more. All the ordinary drinks are there, but the real highlights are the custom creations. These tend to be extravagant drinks that we haven't seen in any other coffee shop and left a lasting impression.
The seating area is spacious and comfortable, and the perfect place to study or work while you sip your coffee. White Rock also sells bags of their coffee beans and will even grind them for you if you don't have a grinder at home.
---
8. LDU Coffee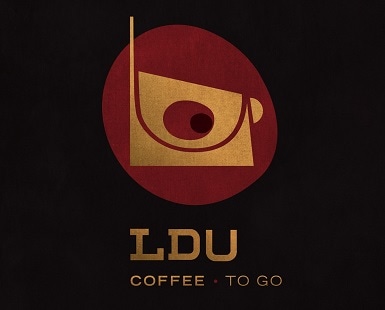 LDU coffee can be found at 2650 N. Fitzhugh Ave. #100, and it's definitely worth a trip there if you're a fan of craft coffee. The baristas are friendly and talented, and the breakfast sandwiches really hit the spot. All of their food and drink are well priced, and there is a decent seating area.
A particular standout is the iced latte, which is a different choice for us but came recommended by a friend. The staff prepared our drinks with a deft hand and brought out the light snack we ordered promptly. Overall, LDU coffee was a great experience, and we recommend stopping by for a coffee and a sandwich when you get the chance.
---
9. Hola Cafe
The second to last stop on our Dallas coffee tour is at Hola Café, 416 N. Tyler St. Hola is a small, local coffee shop that lives up to the "café" in its name. The café is cozy and cramped with limited seating, and we just love it. It checks all of the boxes for us when we're looking for a place to hunker down with a book and a great cup of coffee. You'll be lucky if you can grab a seat, though, because the small space does not accommodate many people.
Besides the atmosphere, we also really like the coffee. The cold brew was smooth and delicious and not that expensive. There is also a small assortment of light snacks to choose from, but the focus is on the coffee.
---
10. Sip Stir Coffee House
Our final stop is Sip Stir Coffee House, located at 3800 McKinney Ave #180. Sip Stir has an upscale vibe but still manages to be cozy and welcoming. The atmosphere is the perfect blend of comfort and quality, and the menu has something for everyone. There is a wide selection of hot and cold coffee, espresso drinks, tea, and even some frozen drinks and smoothies.
There is also an equally impressive array of food to choose from, including baked goods like cookies and muffins, several different kinds of toast, and grilled hot sandwiches. Sip Stir is the perfect place to grab lunch and a coffee and kill a few hours. The prices are reasonable, and both the coffee and food are excellent.

Dallas Coffee: Conclusion
Next time you find yourself deep in the heart of Texas, you now have ten more places you need to visit. Whether you're a longtime resident looking for a new coffee spot or just traveling on business, Dallas' coffee scene has something for you. We know that coffee isn't the first thing you probably think of when you think of Dallas, but we hope that these reviews have changed your mind. There are so many delicious coffee shops to try!
Looking for more amazing coffee shops?
---
Featured Image: StockSnap, Pixabay