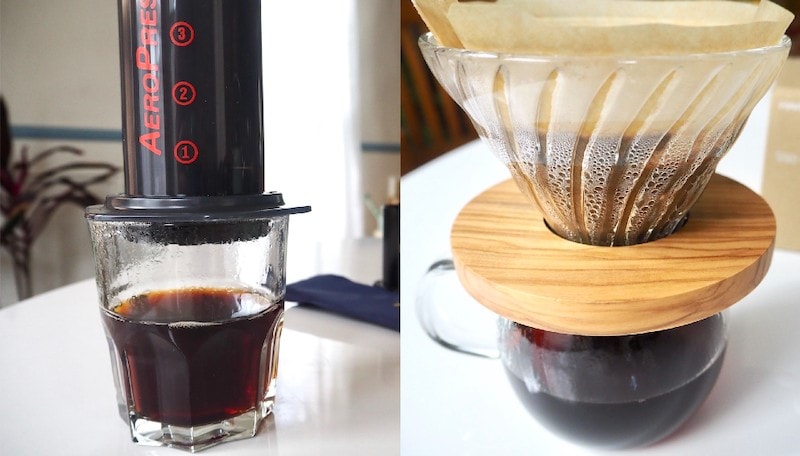 If you're choosing between an AeroPress and a pour-over coffee maker, you're on track to make truly delicious coffee. These are both high-quality brewing methods. But how much you love your new coffee maker will depend on which you choose — and it may not be the one you think!
We're taking a close look at both of these brewing methods so you can figure out which will work best for you. Keep reading to learn all about the AeroPress vs pour-over brewers — and which you should choose.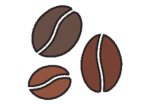 AeroPress Overview
The AeroPress is a lightweight plastic coffee maker that uses a combination of steeping and pressure. You let the coffee grounds steep in the water for one to three minutes and then press the plunger to extract the coffee into your mug.
There are many ways to brew using an AeroPress, and there's even an annual competition to invent new methods! The AeroPress is a great option if you like to experiment since it's so flexible. You can try adjusting the grind size, coffee temperature, steeping time, and even the brewer set up.
The AeroPress produces small cups of smooth, clear coffee, something like espresso. You can even use it to make a latte! And if you want an even more portable model, the company has just come out with the AeroPress Go.
Read our full reviews of the AeroPress and the AeroPress Go!
Pros
Can experiment with method
Inexpensive and lightweight
Great for camping or travel
Very easy to clean
Comes with paper filters
Cons
More difficult to master
Produces small cups
Many pieces to keep track of
Made of plastic
Less elegant design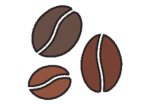 Pour Over Overview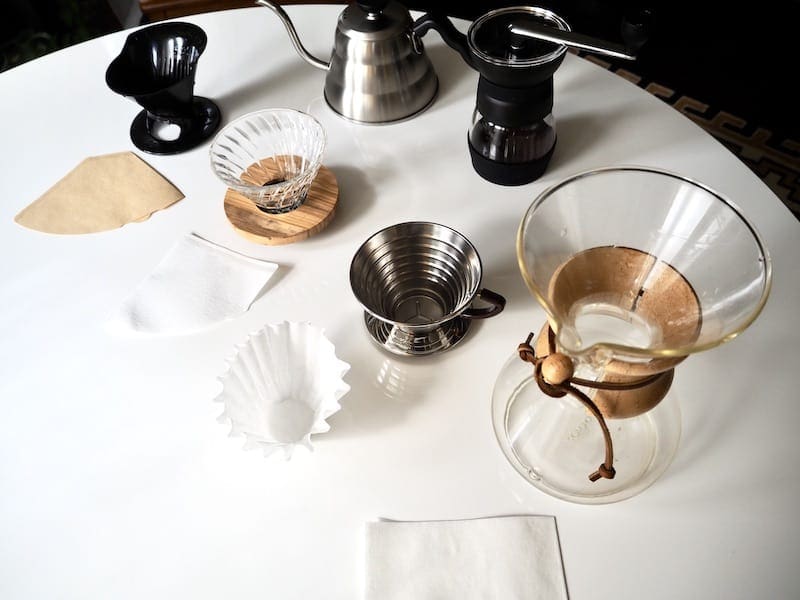 There are many kinds of pour-over coffee makers, from the Chemex to the Hario V60 to the Kalita Wave. What they all have in common is right there in the name: the method of pouring water over ground coffee beans.
The typical pour-over method involves adding freshly ground coffee beans to a paper filter. After that, you pour hot water in circles over the grounds — using a gooseneck kettle to get the best results. Your coffee comes out the bottom of the typically cone-shaped brewer, into your mug or carafe.
Many coffee lovers prefer pour-over coffee because it's clear, flavorful, and strong. It's a great way to taste unusual, single-origin, or light roast coffee. You'll be able to find the complex notes because the brewing method is more delicate.
Read our full reviews of the Chemex, Hario V60, and Kalita Wave!
Pros
Many models and brands to choose from
Smooth, clear coffee
Elegant designs
Can brew full cups or carafes of coffee
Prices to fit all budgets
Cons
Can be more expensive
May need a gooseneck kettle
Must buy paper filters

AeroPress vs Pour Over: Things to Consider
Now that you have a sense of both types of brewers, it's time to take your pick! If you haven't decided, here are a few things you may want to consider:
Overall Design
How will your new brewer fit into your kitchen? Some pour-over brewers, like the glass Chemex, have a high end feel and an elegant design. Others, like the Kalita Wave and Hario V60, come in a variety of styles, including higher-end glass and wood options and more portable stainless steel or plastic models.
The AeroPress, on the other hand, is a plastic brewer that is more practical than elegant. If you want a display piece, this probably isn't it — but of course, it's compact, lightweight, and easy to store in a cabinet.
Portability
Do you want a coffee maker that you can take camping or traveling? The AeroPress — or the new AeroPress Go — is likely to be your pick. If you'd prefer a brewer to use at home, you may want to look at pour-over models instead. Want a brewer that can handle both? We recommend the sturdy, portable Kalita Wave.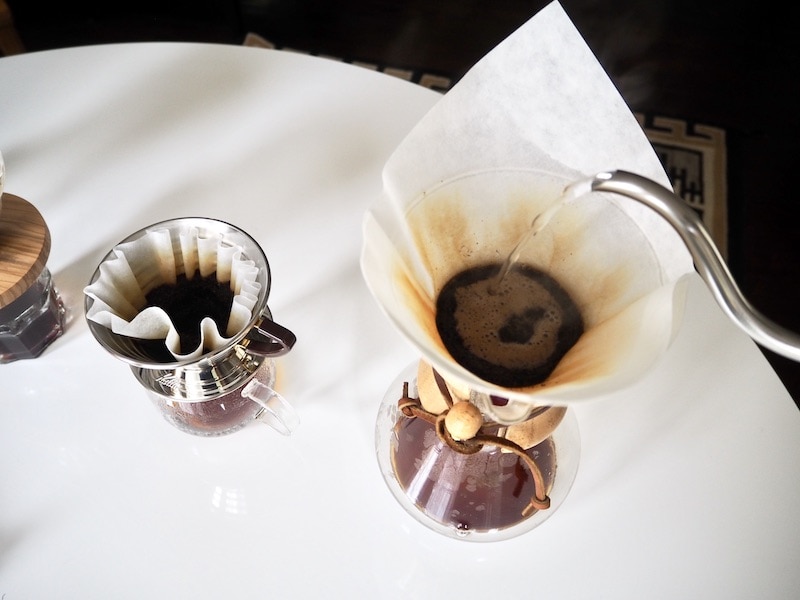 Price
All of these brewers are reasonably priced, so don't worry if you don't have the budget for an Italian espresso machine. If you want the least expensive option, try a basic Melitta pour-over. But if you want the best value, the AeroPress offers an impressive coffee experience for a surprisingly low price.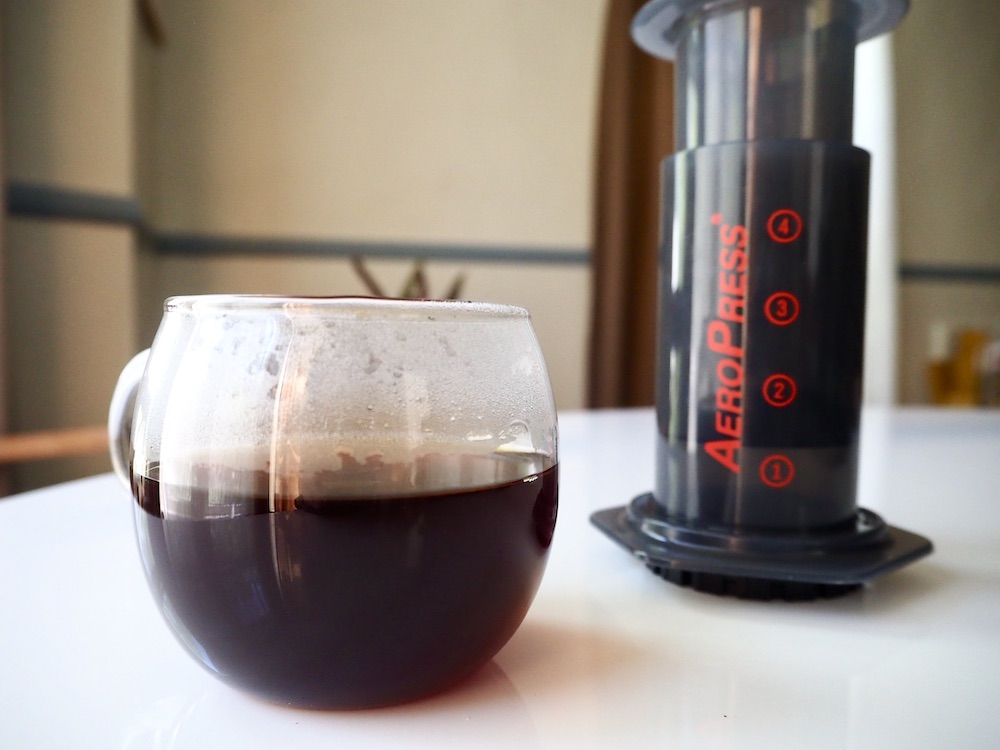 Cleaning
The AeroPress and most pour-over brewers use paper filters, which means that cleanup is simple. Dispose of the filter and grounds, give the brewer a rinse, and you're good to go! Of course, some brewers are easier to clean than others. If you hate cleaning, we recommend the AeroPress, which practically cleans itself when you push down the plunger. The Chemex is probably the most difficult of these brewers to clean because the carafe can be hard to reach. But don't worry — we can show you how!

Conclusion
So should you choose the AeroPress or a pour-over brewer? The good news is that these are both well-designed, affordable coffee makers. The AeroPress may work better for you if you want a camping- or travel-friendly option that lets you experiment with your technique. A pour-over like the Chemex or Hario V60 may be perfect for you if you want a simple, elegant coffee maker that can make full-sized cups or carafes of coffee. Either way, we hope you enjoy your smooth, rich coffee!
Looking for more comparisons?