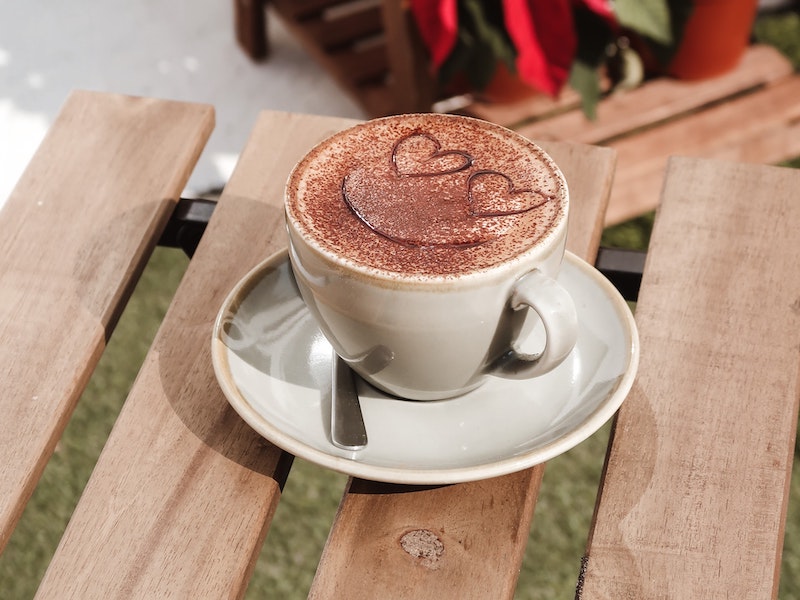 On a long menu of coffee drinks, the mochaccino may not stand out to you. What is this espresso drink, anyway?
If you take the word apart, the mochaccino is a combination of a mocha and a cappuccino. The result is a drink that's chocolatey, rich, and foamy — sounds pretty delicious, right? Here's what you need to know about mochaccinos — plus an easy recipe and some helpful brewing tips.

What is a Mochaccino?
Though some coffee lovers claim that mochaccinos are the same as mochas, we at Coffee Affection disagree. A classic mocha has more in common with a latte than a cappuccino: lots of steamed milk and very little milk foam. A mochaccino, on the other hand, combines the intense chocolate flavor of a mocha with the espresso-forward, highly foamy cappuccino. And the ratio? One part espresso, one part chocolate syrup, and two parts steamed milk.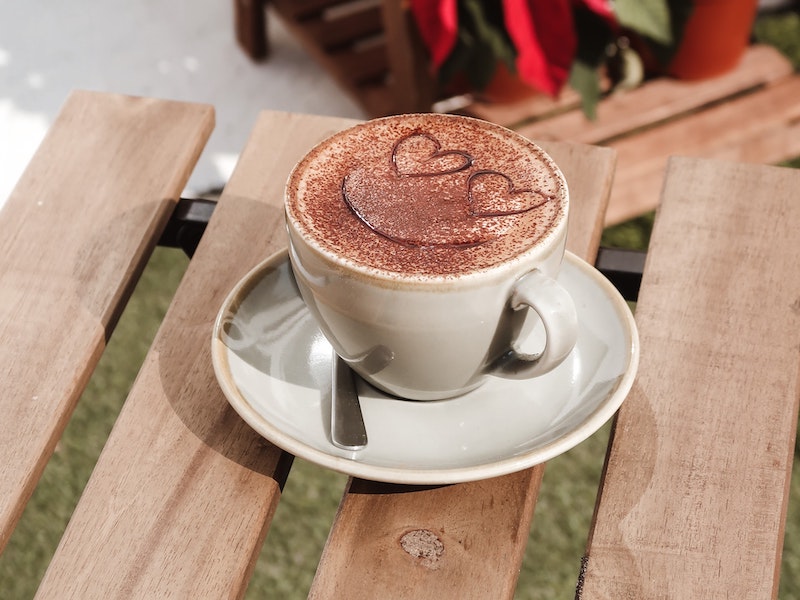 Easy Mochaccino Recipe
Mochaccinos are a combination of mochas and cappuccinos. Combine one part espresso, one part chocolate, and two parts steamed milk to make an easy and incredibly tasty coffee drink.
Equipment
Espresso machine

Milk steamer

Tall glass

Spoon
Ingredients
1

ounce

coffee beans

finely-ground

2

ounces

filtered water

4

ounces

milk

any kind

2

ounces

chocolate syrup
Instructions
Pull two shots (2 ounces) of espresso using your espresso machine or stovetop espresso maker.

Steam the milk using the steam arm of your espresso machine. If you don't have one, you can heat milk on the stove and then shake it in a mason jar.

Mix the espresso and chocolate syrup together in your tall glass.

Pour the milk on top and then spoon on your milk foam.

Garnish with cocoa powder, chocolate chips, or chocolate syrup and enjoy!
Nutrition

Mochaccino Recipe Variations
Now you know how to make a basic mochaccino. But what if you want to customize it? Here are our suggestions for making this drink just the way you like it:
Types of Chocolate
The above recipe uses chocolate syrup to add sweet chocolatey flavor to your mochaccino. But you can also use other forms of chocolate, like cocoa powder or chocolate chips.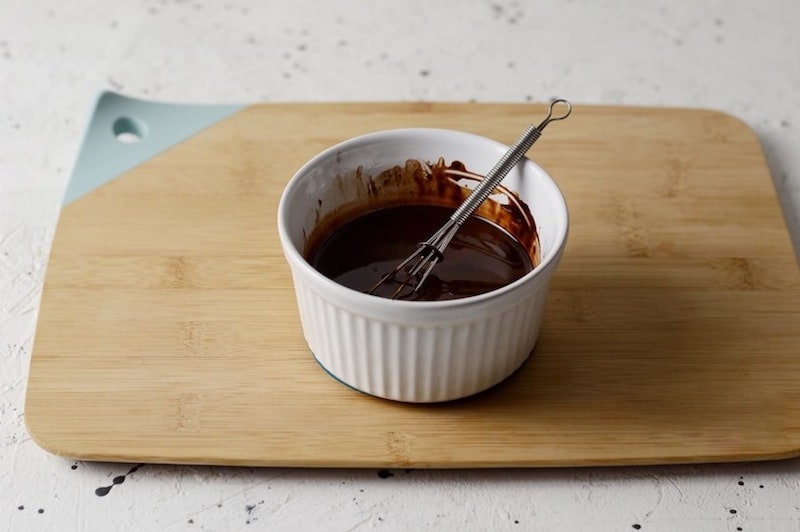 If you use cocoa powder, keep in mind that it doesn't contain sugar, so you may want to add in a spoonful of honey or a sprinkling of brown sugar. If you're using chocolate chips or a chocolate bar, you may want to melt them ahead of time to make sure the chocolate mixes in all the way. No need for a lumpy mochaccino!
Kinds of Milk
Want to use an alternative kind of milk, like almond milk, coconut milk, or oat milk? No problem — many types of milk will froth well. Interestingly, higher fat milk produces more stable but less voluminous foam. Skim milk produces a lot of foam, but it won't last as long. No matter what kind of milk you're using, we recommend frothing it right before you add it to the drink.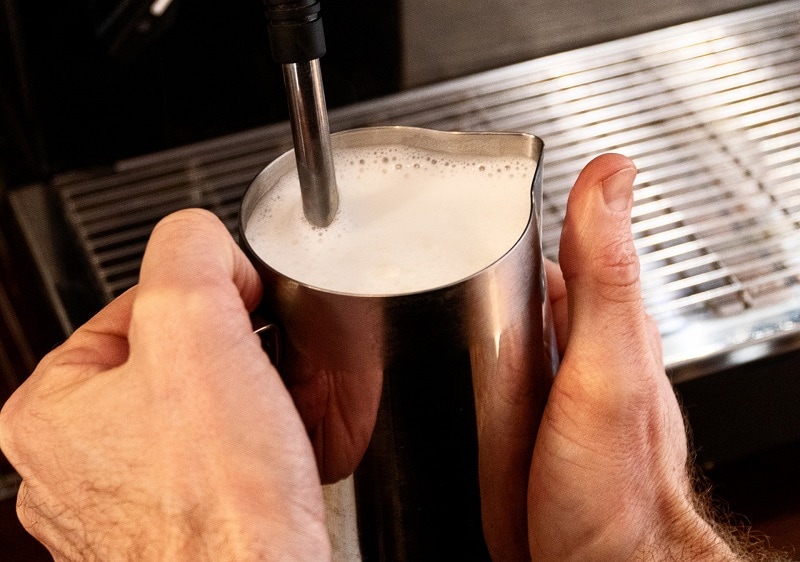 Espresso or Brewed Coffee?
Espresso is the best kind of coffee to use in this drink because it has a unique, complex flavor. But if you don't have an espresso machine or stovetop Moka pot, you can substitute regular brewed coffee. We recommend making it quite strong and only using three or four ounces.

The Bottom Line
Time to start brewing! We hope you enjoy this mochaccino recipe as much as we do. Combine chocolate syrup, espresso, and steamed milk to make a delicious cross between a mocha and a cappuccino. Chocolate and coffee go together so well — how could you go wrong?
Related Recipes:
---
Featured Image Credit: Unsplash