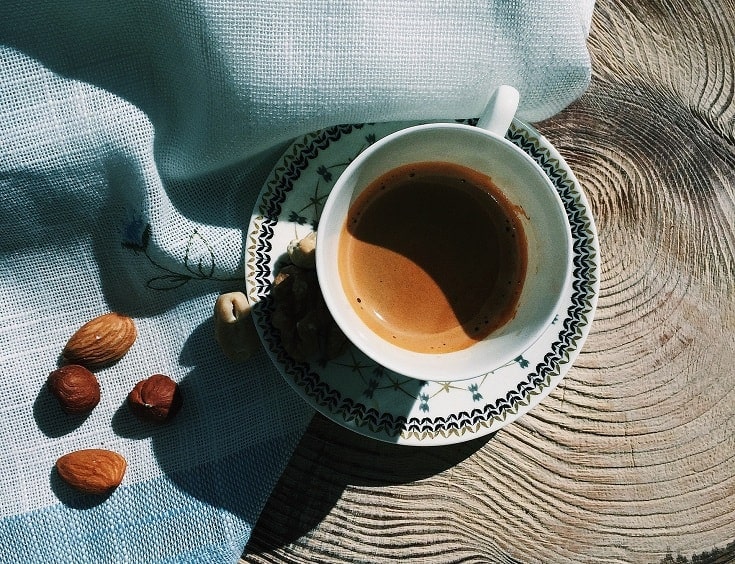 Almond milk is lower in fat and calories than regular cow milk — making a healthy choice in your morning coffee. Beyond just adding a splash to your cup, there are many almond milk coffee drinks you can whip up at home!
Here are our 10 favorite almond milk coffee recipes. We hope they give you some inspiration to start enjoying almond milk drinks! Get ready to expand your almond milk horizons:

Top 10 Almond Milk Coffee Recipes:
1. Almond Milk Latte (Hot and Iced)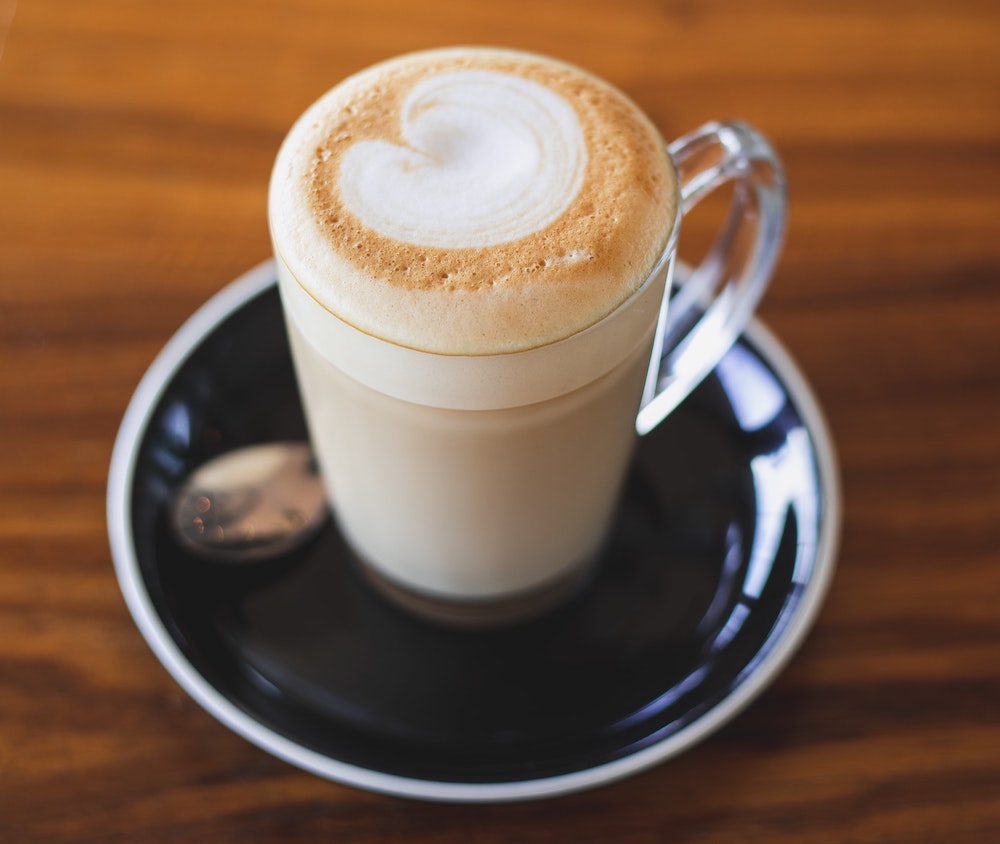 Almond milk lattes are a lot like regular lattes: pull two shots of espresso and top with steamed milk. Check out our best recipe & brewing tips for making the perfect almond milk latte! Get the recipe here.
---
2. Healthy Pumpkin Spice Latte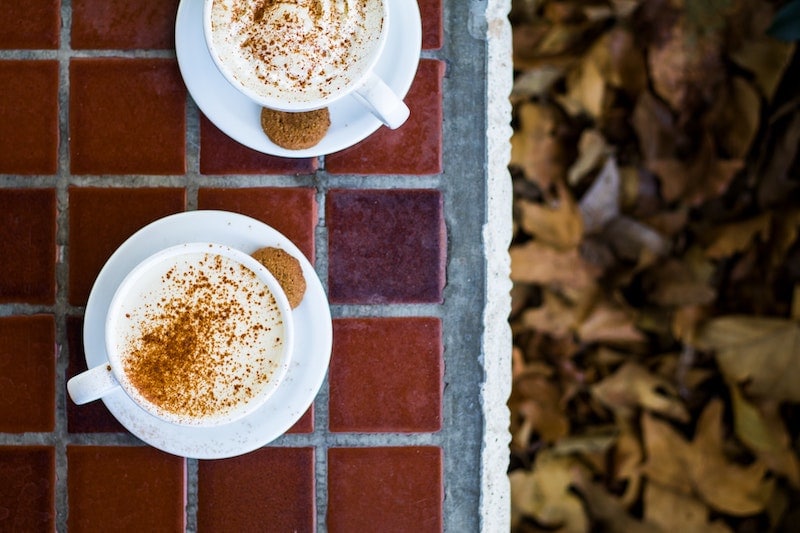 When the leaves start falling and the air turns crisp, who doesn't crave a pumpkin spice latte? Luckily, you don't have to find a Starbucks to enjoy this drink — and it can easily be a little healthier, too. Here's how to make a healthy pumpkin spice latte (with almond milk). Get the recipe here.
---
3. Cardamom & Almond Milk Iced Coffee
Many spices go perfectly with creamy coffee, and cardamom is one of them! Almond milk, cardamom, and agave add a creamy flavor to this simple iced coffee drink. Get the recipe here.
---
4. Cold Brew with Almond Milk
If you're an organized meal prepper, you'll love this recipe! Freeze cold brew into ice cubes ahead of time. When you're ready for a coffee, put a few cold brew cubes in a cup and pour almond milk on top. So easy, so tasty. Get the recipe here.
---
5. Frothy Chocolate Almond Milk Coffee
Almonds and chocolate go together almost as well as chocolate and coffee, so why not combine all three? This silky drink uses convenient instant coffee and cocoa powder. Get the recipe here.
---
6. Creamy Instant Iced Coffee
We're pretty sure this is the easiest almond milk coffee recipe in the world. Just combine instant coffee, cold water, and almond milk coffee creamer in a glass with ice. Now your creamy, refreshing coffee is ready to drink. Seriously, that's it! Get the recipe here.
---
7. Spiced Almond Cappuccino
A spiced cappuccino that just happens to be dairy-free, vegan, and paleo? This surprisingly easy recipe has a lot going for it! Add the health benefits of cinnamon in coffee and we're sold. Get the recipe here.
---
8. Milk & Honey Iced Coffee
If you've never tried mixing almond milk and honey, you're in for a real treat. Add a cup of iced coffee (using a Nespresso machine, if you have one), and you'll have a soothing, flavorful afternoon pick-me-up! Get the recipe here.
---
9. Low-Calorie Mocha Frappuccino
This frappuccino is as low-calorie as it is delicious! It looks (and tastes) decadent, but somehow only has an amazing 24 calories. The secret? Unsweetened almond milk and stevia. Get the recipe here.
---
10. Cinnamon & Caramel Almond Milk Coffee
Our last almond milk coffee recipe is a simple iced coffee drink with a few touches that take it over the top. Drizzle the sides of your cup with caramel sauce and sprinkle in cinnamon for an indulgent treat! Get the recipe here.

Final Thoughts
Here at Coffee Affection, we're big fans of almond milk. It's creamy, nutty, and much lower calorie than it tastes. We hope this list of delicious almond milk coffee recipes helps you try it for yourself! You may never want to go back to good old 2%…
RELATED READS:
---
Featured Image Credit: Maria, Unsplash