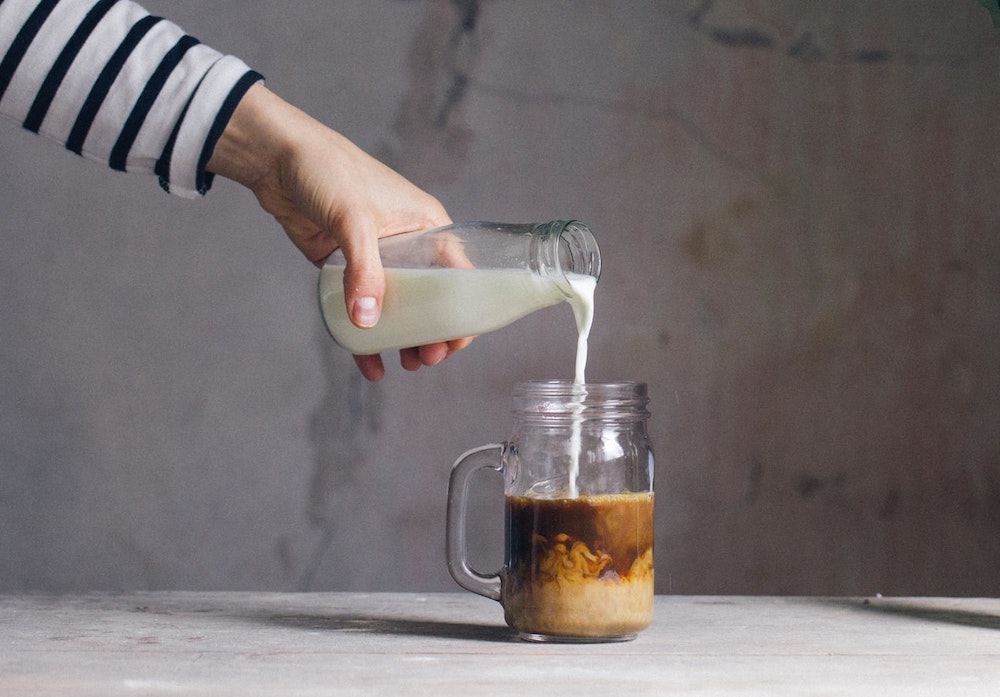 Making coffee creamer at home is easy and affordable. But if you're trying to ditch dairy or cut calories, you may want to try using almond milk! The process is very similar — but there are a few important things to keep in mind.
Here's a simple recipe for homemade coffee creamer with almond milk. And stick around for our tips for working with almond milk!

Almond Milk as a Coffee Creamer
Almond milk is nutty, creamy, and low in calories. But you can't just use it as a direct milk substitute. Almond milk is made by blending almonds with water and then straining out the solids. This means that it can separate or curdle easily — not what you want in your cup of gourmet coffee! To get around this problem, you can add a simple ingredient: coconut oil.
SEE ALSO: Can You Froth Almond Milk? (With Expert Tips)
---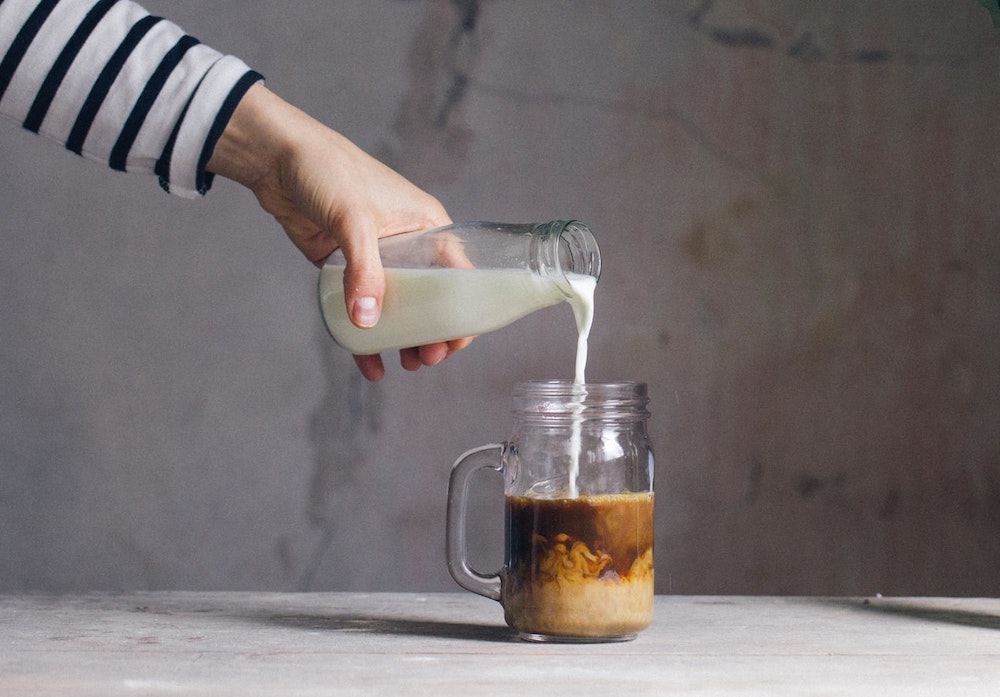 Homemade Coffee Creamer with Almond Milk
Making coffee creamer with almond milk is easy, but you will need a surprise ingredient: coconut oil! Here's our simple homemade coffee creamer with almond milk recipe.
Equipment
Bowl

Cloth filter (or nut milk bag)

Blender
Ingredients
1

cup

raw almonds

4

cups

water

2

tablespoons

coconut oil

1

dash

vanilla extract
Instructions
Soak the almonds in water for at least six hours. We recommend leaving them soaking overnight. Then rinse them and discard the water.

Put all ingredients in the blender and blend on high speed for at least a minute, until smooth and creamy.

Pour the mixture through your nut milk bag or cloth filter.

That's it! Enjoy your almond milk coffee creamer in any coffee drink. Store the leftovers in an airtight container in the refrigerator for up to a week.
Nutrition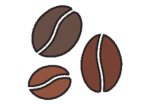 Almond Milk Coffee Creamer Tips
Now that we've covered the basic steps, we'll offer a few tips and customizing suggestions.
Do you have to soak the almonds?
Most of the almond milk coffee creamer steps are fast, but soaking almonds overnight can be a drag. The reason behind it is that raw almonds are hard — too hard for many blenders, much like green coffee beans. Roasted almonds are much softer and easier to blend, but they also add a stronger flavor that you may not like. So unless you have a really strong blender, we recommend soaking your almonds!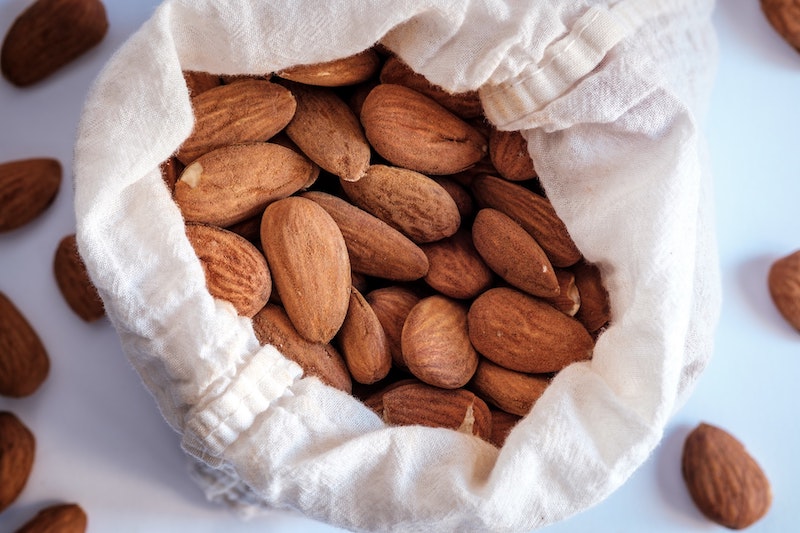 Adding Other Flavors
The above recipe is for a simple vanilla coffee creamer. But if you prefer a different flavor — like hazelnut or peppermint — you can substitute any extract. You can also make your coffee creamer sweeter by adding a Medjool date or two. And feel free to experiment with spices like cinnamon and cardamom!
Using Store-Bought Almond Milk
Starting with raw almonds will produce the freshest, most flavorful homemade coffee creamer. But if you already have a bottle of almond milk from the store, you can skip a few steps! Although you can pour almond milk straight into your coffee, you run the risk of curdling or separating. Pour the almond milk into your blender and add coconut oil and vanilla extract. Then blend until the mixture is smooth. That's it — you can enjoy your vegan coffee creamer!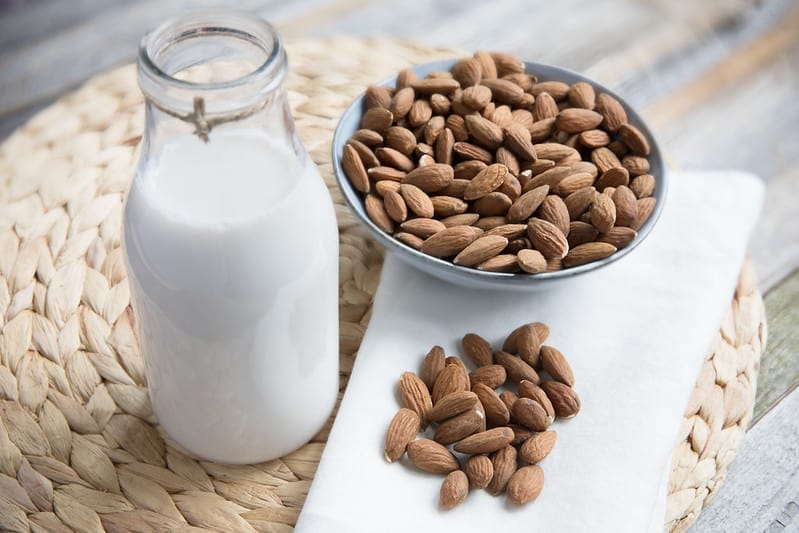 The Bottom Line
There you have it: an easy way to make homemade coffee creamer with almond milk that won't curdle or separate! We hope you enjoy this recipe and your creamy, healthy cups of coffee. While you're at it, why not try one of these delicious almond milk coffee recipes?
RELATED READS:
---
Featured Image Credit; albertobogo, Unsplash