If you haven't started roasting your own coffee beans yet, there is no better time than now to buy some green beans online and start creating your own coffee. It's becoming increasingly more popular because the taste is significantly better and you can customize your coffee. By starting with raw coffee beans, you get to control every step of the process — and be sure you're drinking the very freshest possible coffee.
It's a fun way to experiment with different flavors, different roasting techniques, and different beans not found in the roasted selection you're used to buying.
There are countless stores online, but it's hard to know who you can trust, what's a good price, and what sites offer the best range and flavored beans. While this is not an extensive list, the following sites are ones we recommend as trustworthy options that offer a good selection of beans.

The 7 Best Places to Buy Green Coffee Beans in 2023
1. Amazon
First on our list of green coffee bean suppliers is one most coffee enthusiasts normally don't think of: the Amazon Gourmet Food Section. While it won't give you the same experience as purchasing from more local-oriented sites, it's a safe way to find reputable sellers, and there are many green coffee beans for sale, unlike some of the more expensive smaller sites.
A green bean we recommend that comes with a high-quality, rich taste is Anthony's Organic Green Beans. They're grown at high altitudes in Mexico, and packed with a deep, bold flavor because of their high acidity. Amazon has many different sellers with raw coffee beans grown in a wide variety of locations. Not every seller ships everywhere in the world, but with the range found in the Gourmet Food Section, you can get green beans to most parts of the world. Overall, Amazon is the best place to buy green coffee beans.
---
2. Sweet Maria's
Sweet Maria's is one of the most popular sites people use because it's the best place to buy unroasted coffee beans if you're looking for variety, price range, and quality. It has a large list of beans from almost every country available in an extensive array of flavors, profiles, drying methods, and bean types.
It ships to most countries around the world and offers a one- to six-day shipping time in the US, depending on which state you're located in. If you want to explore a large variety, Sweet Maria's is worth checking out, especially if you live in the United States.
---
3. Klatch Coffee

The US-based company Klatch Coffee is a family-owned business that's committed to providing the highest quality coffee beans while sustaining the farmers with a price per pound, which significantly exceeds the fair trade threshold. Its coffee is some of the most prestigious around because of this.
Klatch offers a large range of different varieties grown in multiple countries, most of which are organic, and all of them are high-grade well-processed beans. Some of the nicest flavors come from the Klatch Coffee range, and surprisingly, they are not the most expensive on the market as you would think. If you're passionate about excellent coffee, Klatch Coffee's raw coffee beans are highly worth considering.
---
4. Dean's Beans
If you love coffee and care about the highest quality of every bean you purchase, along with the hands behind the growing process, Dean's Beans is a company you may like. All its beans are organically grown, and the farmers who grow them are treated with the utmost respect.
Dean's Beans works directly with farmers in various countries around the world and ensures they are well trained and well paid for the hard work they do. There is a large selection of green beans to choose from, and they are surprisingly affordable for the sustainable way they're produced.
---
5. Coffee Bean Shop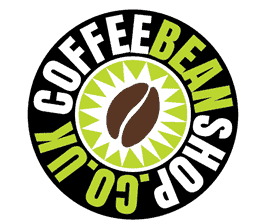 The Coffee Bean Shop is a UK-based company that ships green beans to most countries in the world. It has various types from different South American and African countries. The beans are shipped to the UK factory where they're processed. Many of them are roasted, but the company also sells about a dozen green bean selections.
This is a more expensive shop to purchase from, and limited in varieties compared to Sweet Maria's. However, it's safe to buy from and a company worth supporting due to its high standards and honorable way of rewarding farmers' hard work. Its green beans definitely reflect this treatment.
---
6. Mountain Top Coffee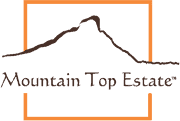 The Mountain Top Coffee company doesn't have a huge selection of coffees, but it has a unique Australian bean you won't find in other online stores, and it ships worldwide. It's one of the more affordable coffees you can buy direct from the supplier, and we recommend it if you're trying to experience Australian flavors.
RELATED READ: How Long Do Green Coffee Beans Last?
---
7. Green Beanery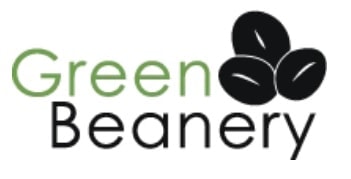 The largest Canadian coffee distributor is Green Beanery, which provides both individual customers and large coffee firms with green coffee beans to roast themselves. It's similar to Sweet Maria's, although its focus is more towards commercial companies.
It has one of the largest selections of beans available from many different countries and is an affordable option for buying varying quantities. It ships to many parts of the world and treats individual customers well in spite of offering an extensive commercial range.

Green Coffee Beans: The Bottom Line
When it comes to buying green coffee beans, there are many different places to choose from. Let's review some of our favorites.
A good place to consider for buying affordable green beans is Amazon. It has many sellers that produce good quality beans and often have beans on sale for a low price, while sourcing beans from sustainable farmers with high standards.
Sweet Maria's has a huge selection of different green beans and is a good place to start. It's a reasonably-priced store and ships to most places around the world. Klatch Coffee also offers some of the tastiest coffee beans in the world. It works closely with the farms that grow the beans and ensures they're to the highest standard in each range.
We hope our list of the best places to buy green coffee beans helps you shop. Once you find your perfect beans, it's time to start roasting!
See Also: 10 Best Coffee Beans in The World: You Have to Try These!
---
Featured image credit: Schmucki, Pixabay