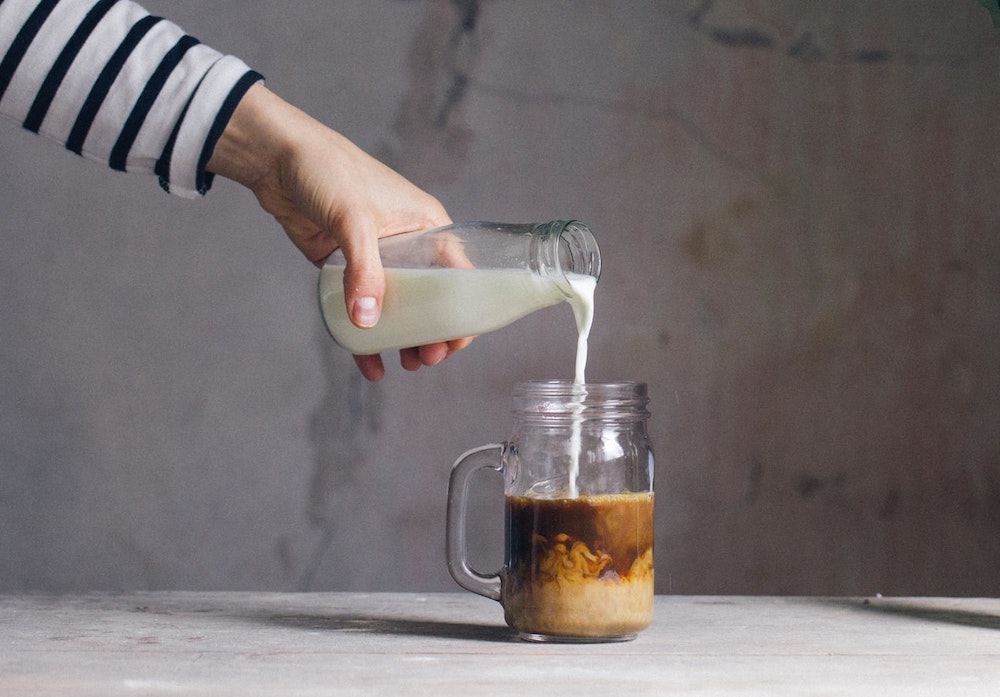 Looking for a delicious coffee creamer that you can make at home? Try whipping up a tasty non-dairy coconut milk creamer! Using coconut milk instead of regular milk is ketogenic, vegan, and affordable — without losing any of that velvety, creamy texture.
We think you'll be amazed by how easy this recipe is. Combine coconut milk, sweetener, and your favorite flavorings to make a vegan mixer for your coffee.

Why use coconut milk in coffee creamer?
Coconut milk has more calories than regular milk — 445 calories per cup compared to 150 in a cup of whole milk — because it's full of "healthy fats." Recent studies suggest that the MCT (multi-chain triglycerides) type of fat found in coconut milk can help you lose weight, manage your appetite, and recover after exercise. It's counter-intuitive, but this fatty food may be able to help you burn fat! Plus, coconut milk contains a variety of vitamins and minerals like potassium, iron, and vitamin C.
On top of the potential health benefits, coconut milk is creamy and smooth. The cans are affordable and shelf-stable, unlike regular milk, and the coffee creamer turns out pretty darn delicious. Now let's start cooking!
---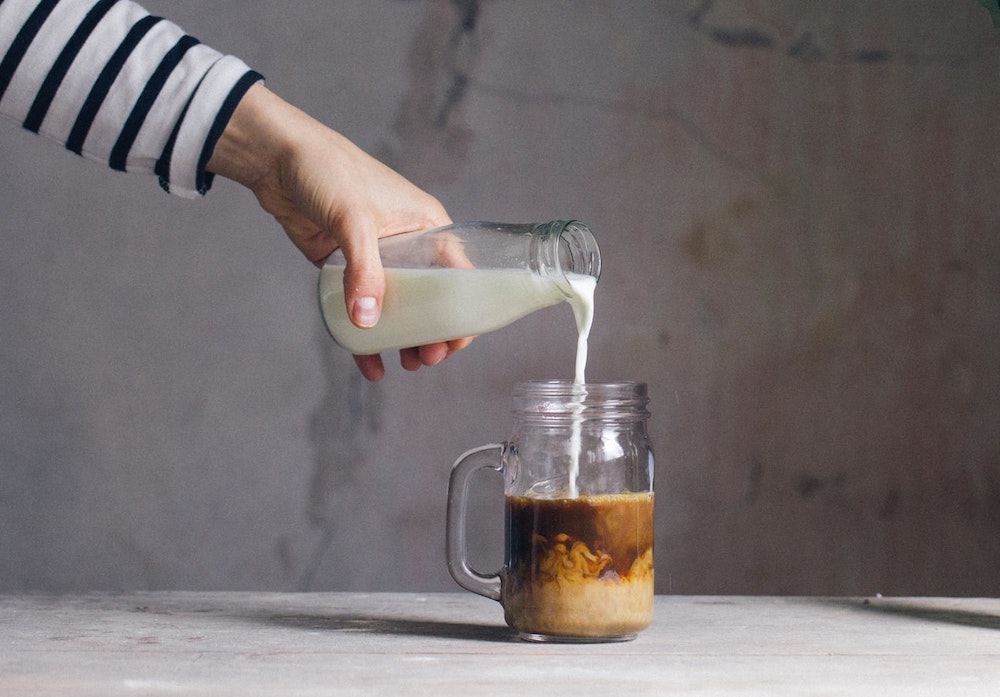 Coconut Milk Coffee Creamer
Coconut milk coffee creamer is dairy-free, vegan, ketogenic, and best of all: delicious! Here are the unbelievably easy steps to make it at home.
Equipment
Blender or large jar

Airtight storage container
Ingredients
1

can of coconut milk

2

tablespoons

maple syrup

or honey or coconut sugar

1

teaspoon

vanilla extract

1

teaspoon

cinnamon or nutmeg

optional
Instructions
Add all ingredients to a blender or large jar.

Blend or shake until the creamer is fully combined.

That's it! Enjoy your tasty creamer. It will last up to two weeks in the refrigerator.
Notes
We recommend using full-fat coconut milk for this recipe. It's less processed and has better flavor.
Nutrition

Coconut Milk Coffee Creamer Tips
The above recipe is delicious and simple as-is, but you may want to adapt it to your needs. Here are a few tips to get you started:
Sweeteners
We love using maple syrup because it's tasty, plant-based, and easy to incorporate into coconut milk. But other great options include honey and agave. You can use regular white sugar, coconut sugar, or brown sugar, but you may want to heat the coconut milk on the stove before adding the sugar. This helps the crystalized sugar dissolve into the creamer.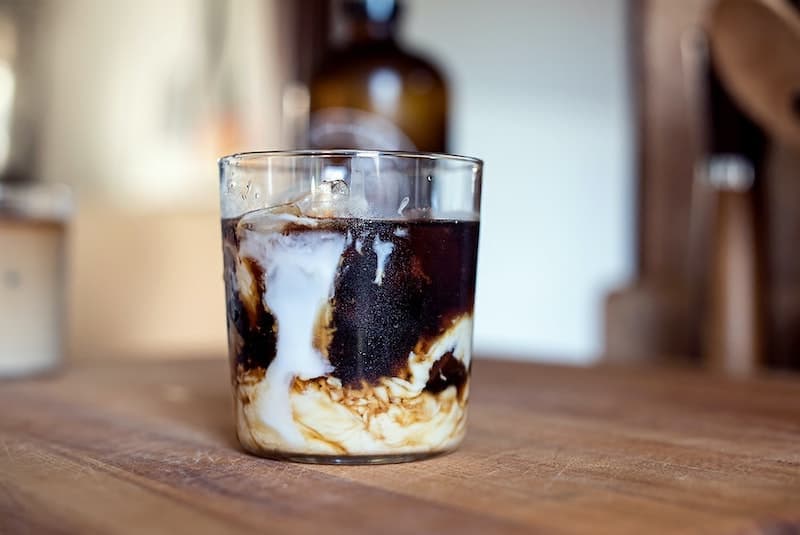 Extra Flavors
Regular vanilla coffee creamer is tasty and complements most coffees well, but you always take the flavors up a notch! Try mixing in peanut butter or cocoa powder for a richer creamer, or add your favorite spices for a cozy treat. Mint, almond, or hazelnut extract can also be irresistible additions!
Coconut Milk
Cans of coconut milk are very convenient for this recipe, but if you prefer a refrigerated variety, that should work, too! If your creamer turns out thinner than you'd like, you can always cook it down for a few minutes on the stove. If it's too thick, you can add a splash of almond milk, regular milk, or thin coconut milk.

Final Thoughts
Ready to start whipping up your new favorite homemade coffee creamer? Coconut milk is a great base for creamers because it's so rich and smooth. The calorie count is high, but don't forget all those potential health benefits! Now it's time to get out there and start making your coconut coffee creamer.
RELATED READS:
---
Featured Image Credit: Alberto Bogo, Unsplash