On a hot summer day, nothing sounds better than a tall, refreshing glass of ice water. But if you want a dose of caffeine, too, what's your best option?
We'll show you how to make a delicious glass of coffee soda and give you a few recipe variation ideas. You'll be enjoying a tall glass of sparkling water coffee in no time!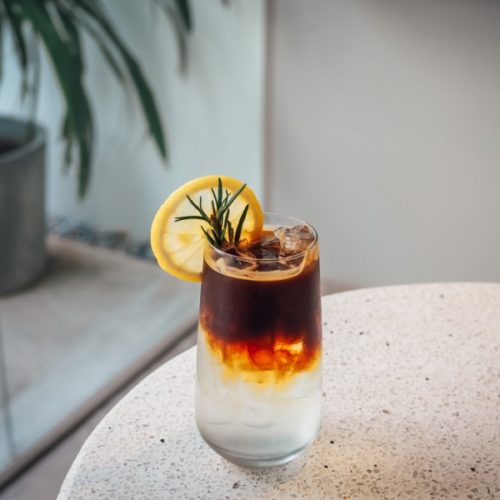 Refreshing Coffee Soda
Coffee soda is one of the easiest drinks you can make, and it's a delicious, refreshing treat on a hot afternoon. Spruce this simple drink up with a sprig of your favorite herb or a wedge of citrus and enjoy the sparkling coffee!
Ingredients
8

ounces

sparkling water

4

ounces

cold brew

or cooled coffee

1

cup

coffee ice cubes

Rosemary sprig or lemon wedge

optional garnishes
Instructions
Fill a glass with ice. We like to use coffee ice cubes for a stronger flavor, but regular ice works, too.

Get out your cold brew. If you're using regular brewed coffee, let it sit for at least 10 minutes to cool down.

Pour the sparkling water into your glass. Then pour the cold brew on top and take a moment to admire the beautiful layers. Add a sprig of rosemary or a wedge of lemon for a fun garnish!
Nutrition

Sparkling Coffee Soda Recipe Variations & Tips
Sparkling coffee soda is easy to make, but that doesn't mean that you can't vary it! Here are a few quick tips:
Soda
Classic sparkling water (flavored or not) is the base of this recipe, but you can also use ginger ale or your favorite soda. Another version of this drink is a coffee lemonade, which is sweeter but also quite refreshing.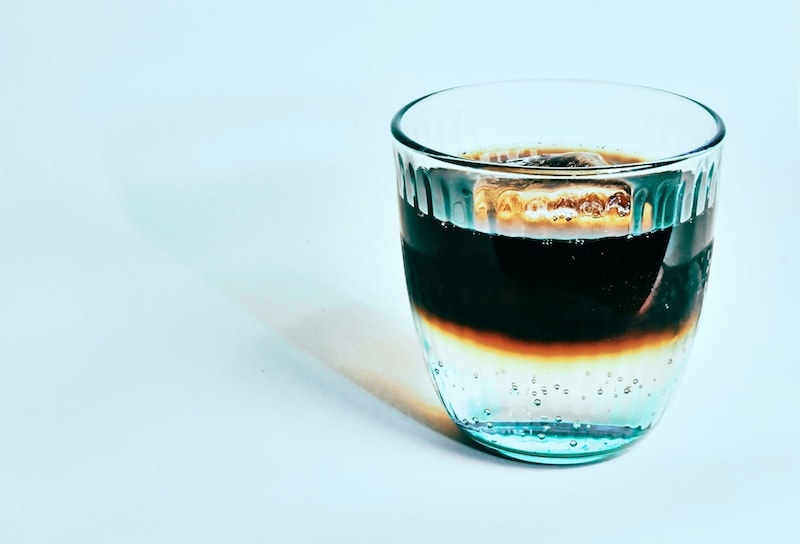 Coffee
Cold brew is the best kind of coffee to use in this drink. It's mellow and smooth, with a bold, never-acidic flavor. Plus, it's already cold, so it won't melt your ice cubes. If you don't want to make cold brew, you can use your favorite coffee brewing method. Drip machines, pour-overs, Keurigs, and French presses will all work, but we do recommend letting the coffee cool down before you add it to your glass.
As for the coffee beans, we recommend a fresh, high-quality variety with plenty of complex flavors. Volcanica makes a delicious Ethiopian Yirgacheffe that's unusually good when mixed with soda. Or try one of these great coffee brands!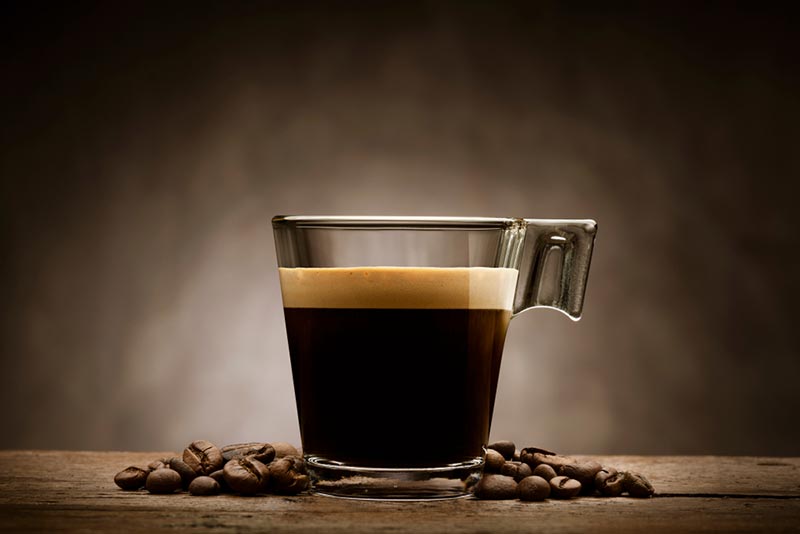 Ice
You may think that ice is just ice, but there's one variation that can make a big difference. Whip up a batch of coffee ice cubes — frozen cubes of leftover coffee — to keep your iced drinks strong and flavorful all summer long!
Coffee Ice Cubes
We're going to show you how to make coffee ice cubes, which will cool your perfectly brewed coffee down without ruining the flavor. It's so easy and delicious, we guarantee you'll never look back!
Try this delicious recipe!

Garnishes
Garnishes are where you can use your imagination. We like to add a slice of lemon or lime to our iced coffee drinks, and coffee soda is no exception. Sprigs of mint, basil, or rosemary can also make for fresh, summery garnishes. Use whatever you have on hand!

Final Thoughts
There you have it: the simplest way to make a refreshing, caffeinated drink. We hope you enjoyed this coffee soda recipe! It's a tasty drink that you can almost endlessly customize. And what's better on a hot day than an ice-cold cup of coffee?
See also:
---
Featured image credit: tidaratsirirat, Shutterstock