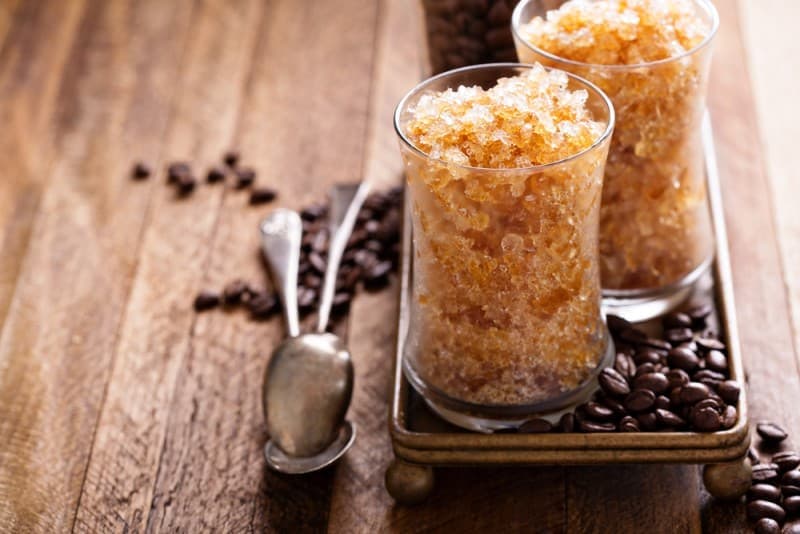 On a hot summer afternoon, all you want is a refreshing treat. But before you turn to a classic popsicle or ice cream cone, consider the coffee granita. This Italian dessert is essentially sweet frozen coffee with a fluffy, icy texture. Serve it with a little whipped cream for a more decadent treat!
We'll show you how to make a coffee granita that will knock your socks off. You'll be enjoying an icy coffee treat before you know it!

Delicious Coffee Granita
The only trick to making a delicious coffee granita is remembering to stir while it's freezing. We like to add a little Kahlua (or homemade coffee liqueur) for an extra pop of flavor, but you can easily skip the alcohol. Enjoy your fluffy, sweet dessert!
Equipment
Coffee maker

Large metal baking pan

Bowl

Fork

Freezer
Ingredients
2

cups

brewed coffee

cooled

½

cup

white sugar

1

teaspoon

vanilla extract

1-2

tablespoons

Kahlua

optional

Whipped cream

optional garnish
Instructions
In a bowl, mix the brewed coffee and white sugar until the sugar dissolves. Then add the vanilla extract and Kahlua (optional).

Pour the mixture into the large baking pan and freeze for about 3 hours, stirring every 30 minutes.

Once the mixture is slushy, remove it from the freezer and stir it intensely for about 30 seconds. You want the crystals to be uniform and fluffy.

Return the granita to the freezer for another 30 minutes.

Scoop your granita into bowls and enjoy it! You can top it with whipped cream if you'd like.
Nutrition

Coffee Granita Recipe Tips & Variations
Making coffee granita is easy — as long as you're willing to stir it every 30 minutes! Here are a few suggestions for making the granita of your dreams.
The Coffee
Great coffee is the center of this dessert, so we recommend pulling out your best coffee maker. This is one recipe where we don't recommend using espresso. Regular brewed coffee works best for a granita. Make a big batch of cold brew, dust off your Chemex, or give your trusty French press a try. Use freshly ground coffee beans for extra flavor!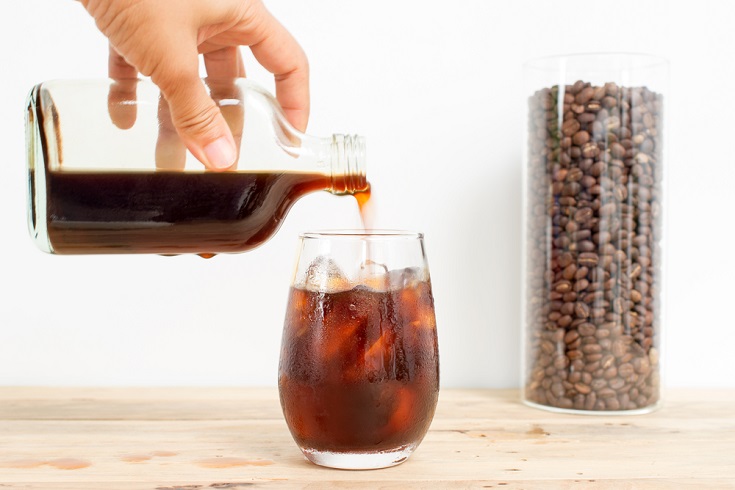 The Kahlua
Adding coffee liqueur is completely optional, and you can skip it if you don't drink alcohol or want to cut the calories. It does add a richer, more decadent flavor to the granita! You can use Kahlua, Tia Maria, or make your coffee liqueur at home.
Homemade Coffee Liqueur
Coffee liqueur is surprisingly easy to make at home -- all you need are a few simple ingredients and a week or two of resting time!
Try this delicious recipe!
The Garnishes
The easiest garnish for this dessert is whipped cream. Make it at home with fresh whipping cream, vanilla, and a little sugar, or buy a pre-made whipped topping. You can also sprinkle your favorite spices on top or add a few chocolate chips for extra fun.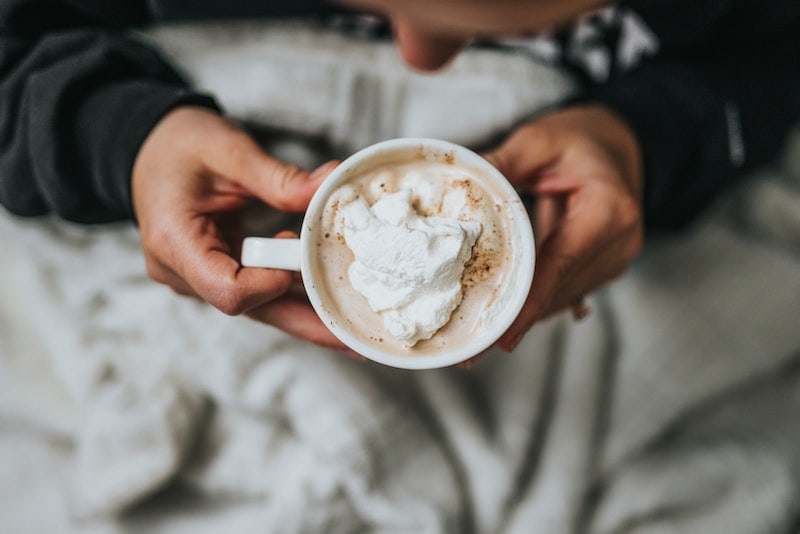 The Stirring
To make granita, you do have to stir regularly during the freezing process. Stirring breaks up the ice crystals, forming that distinctive, smooth texture. If you didn't stir at all, you'd end up with a giant coffee ice cube! So set a timer and stir your granita regularly.

Wrapping Up
That's all, folks! We hope you enjoyed learning how to make coffee granita, and we hope you enjoy eating your delicious frozen dessert even more. This icy treat is so easy to make, but it's also an impressive dessert to serve at a summer party.
RELATED READS:
---
Featured image: Elena Veselova, Shutterstock