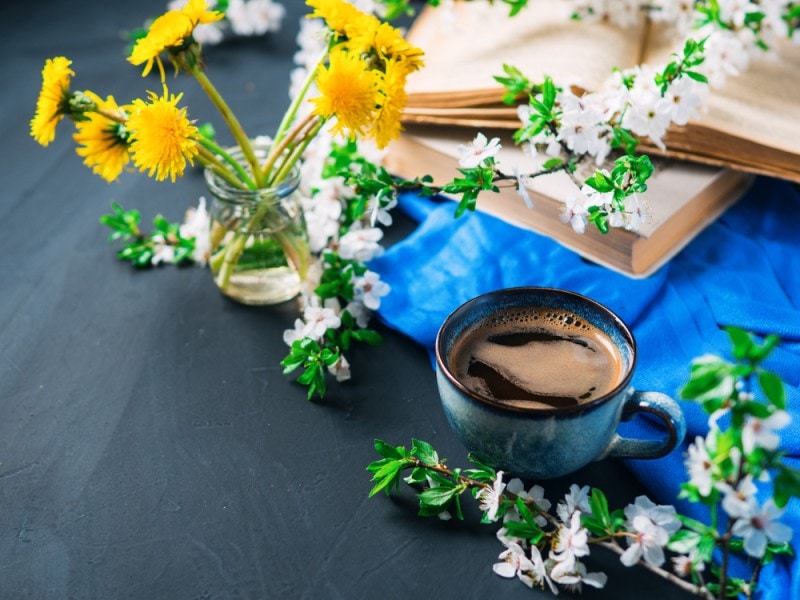 If your yard fills with bright yellow flowers every spring, you might want to try putting them to use. Dandelion coffee isn't quite as trendy as it was back in about 2015, but that doesn't mean you can't enjoy a cup! This caffeine-free herbal drink offers a few potential health benefits and an interesting, grassy flavor.
We'll show you two ways to try dandelion coffee, plus cover some of the health benefits and other things you need to know. Get ready for an unusual drink!

What is dandelion coffee?
Dandelion coffee is an herbal drink made from the roasted roots of the dandelion plant. Often blended with other coffee substitutes like chicory root, barley rye, and beetroot, dandelion coffee is caffeine-free and offers a little fiber, too.
Is it good for you?
There isn't a lot of research about the health benefits of dandelion coffee, but dandelions themselves are known to be a good source of vitamins and minerals. You'll find calcium, potassium, zinc, and iron, along with probiotics and antioxidants. Of course, drinking dandelion coffee isn't quite the same as eating the salad greens, but you'll still take in a few of those nutrients.
What does dandelion coffee taste like?
Dandelion coffee tastes a lot like chicory coffee, though it's a little more acidic and less sweet. The roasting process — as with regular coffee — adds a lot of the flavor. You can add milk, coffee creamer, or sugar to your cup, just like you might do with any other coffee drink.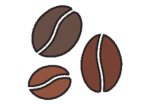 How to Make Dandelion Coffee:
The easiest way to make dandelion coffee is to buy a pre-made blend. You can get an instant dandelion coffee mix, usually combined with chicory or barley for added flavor, online or at health food stores. Just add a spoonful or two to a mug of hot water and enjoy!
Instant dandelion coffee is pretty self-explanatory, so our recipe will cover making your own from scratch. We're going to show you how to take the dandelions from your yard and turn them into a cup of dandelion coffee. Get ready for an unusual, herbal drink:
---
Easy Dandelion Coffee
Dandelion coffee is a caffeine-free, herbal delight made from the roots of the classic bright yellow flower. Here's how to turn that backyard weed into a nutritious, tasty drink!
Equipment
Roasting pan

Oven

Strainer

Small pot
Ingredients
15

dandelion roots

2

cups

water

1

tablespoon

roasted chicory

optional

1

cinnamon stick
Instructions
Place your fresh dandelion roots (thoroughly rinsed) in a single layer on a roasting pan. Roast them for 45 minutes at 350 F.

Remove the pan from the oven and transfer the roots into your small pot.

Add the water, chicory, and cinnamon to the pot. Bring to a boil and cook for about 10 minutes.

Pour the mixture through a strainer into your coffee mug. Add milk, sugar, or creamer if you'd like, and enjoy your dandelion coffee!
Notes
Make sure that your dandelion roots are pesticide-free and thoroughly rinsed. If you use weed killers or other chemicals in your yard, you'll probably want to look for a different source of edible dandelions.
Nutrition

Flower Coffee: Final Thoughts
Now that you know all there is to know about dandelion coffee, are you ready to give it a try? The distinctive, slightly acidic flavor may just make it your new favorite drink! Put those bright yellow weeds to good use — and incentivize yourself to pull them out, too.
RELATED READS:
---
Featured image: PavelKant, Shutterstock