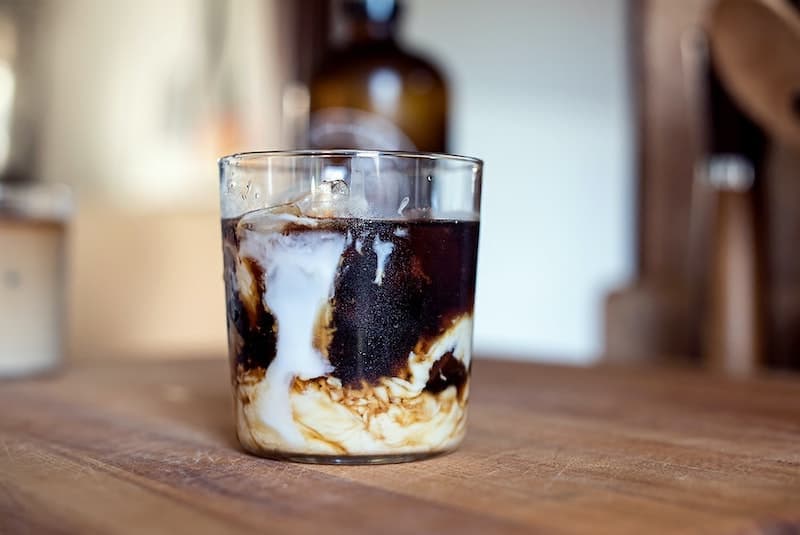 Are you curious about putting coconut milk in coffee? If you keep up with health food trends, you probably already know how popular coconut milk has become recently. Along with almond milk and oat milk, coconut milk has become a trendy non-dairy milk replacement — though it started as a crucial part of some Asian cuisines.
Here's what you need to know about coconut milk in coffee, from how it's made to whether it's good for you. And stick around for a delicious spiced coconut milk iced coffee recipe! Now let's get started.

Coconut Milk in Coffee Overview
To make coconut milk, you blend coconut flesh with water. Unlike coconut water, which occurs naturally in unripe green coconuts, coconut milk is entirely man-made. It comes in thick and thin consistencies and is a traditional part of Thai and Indian cuisines.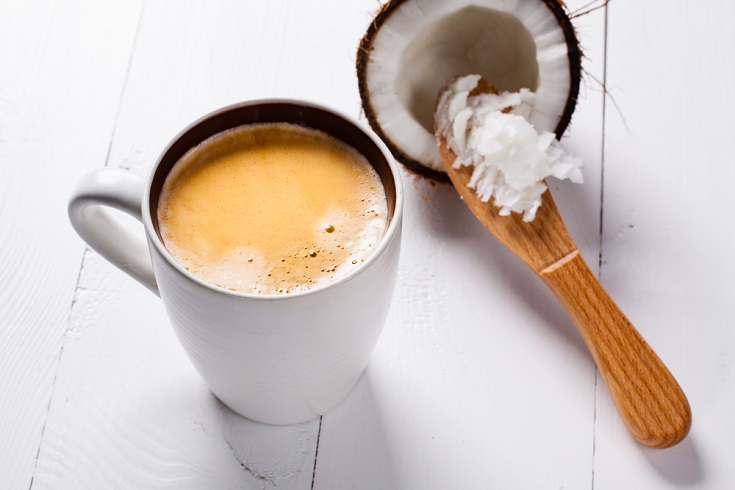 Beyond curries, you can also put coconut milk in coffee! Just like almond or soy milk, coconut milk makes a tasty coffee creamer and can even be made into a whipped topping.
There are two things you'll want to keep in mind. Be prepared for it to taste like coconuts. The taste isn't as strong as eating a coconut, but it is stronger than the light flavor of coconut water. And there is a risk of coconut milk curdling in your coffee. If you're drinking highly acidic coffee, try letting it cool for a minute before you add the coconut milk. You can also switch to a delicious low-acid coffee brand like Lifeboost (it's good for your teeth and stomach, too!).
Coconut Milk & Health
Is coconut milk good for you? If you're lactose-intolerant, it's certainly a delicious replacement for milk. But how does it stack up against other non-dairy types of milk? Coconut milk has more calories than either cow's milk or almond milk. If you're looking to cut calories, you'll probably want to look elsewhere. But beyond that, coconut milk does have some unique things to offer: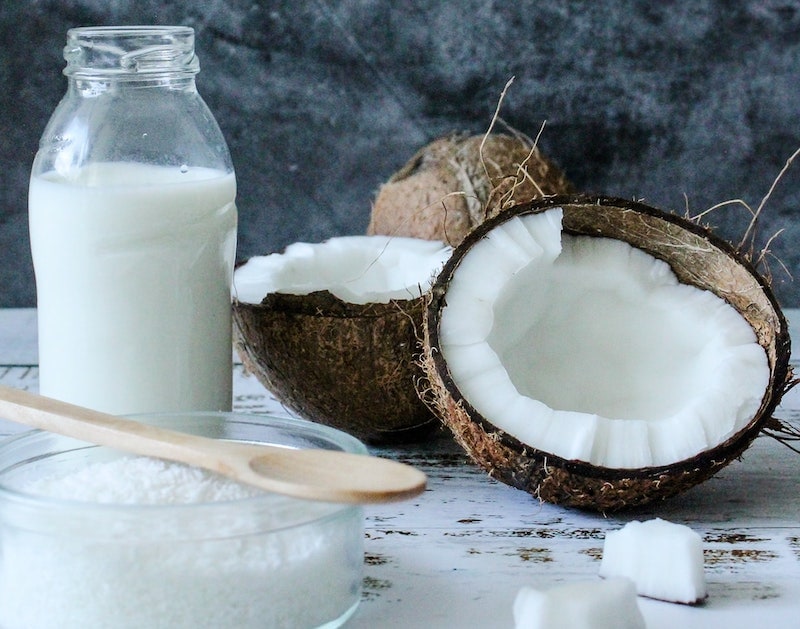 Coconut milk is high-calorie and high-fat, and about 93% of its calories come from fat. There are a whopping 552 calories in a single cup of coconut milk! Some of that fat is in the form of MCTs (medium-chain triglycerides), which your body metabolizes differently. Because your body can turn MCTs into energy more efficiently, it's less likely to store them as fat. And some recent studies suggest that MCTs can help you lose weight!
Coconut milk is ketogenic, which means it's high in fat and low in carbs. If you've ever had Bulletproof coffee (coffee with butter in it), you've enjoyed a keto treat! It also contains healthy vitamins and minerals, including fiber, vitamin C, folate, iron, magnesium, potassium, copper, manganese, and selenium.

Spiced Coconut Milk Iced Coffee
Ready to get started putting coconut milk in coffee? This easy recipe combines cozy spices with creamy coconut milk and rich iced coffee. Refreshing, delicious, and fast!
Equipment
Medium bowl

Whisk

Tall glass
Instructions
Place your brewed coffee in the refrigerator to speed up the cooling process.

In the medium bowl, combine the coconut milk, maple syrup, and cinnamon. You can add a pinch of nutmeg or cardamom if you'd like.

Whisk the mixture until it's fully combined.

Fill a tall glass with ice. We recommend using coffee ice cubes for the best flavor!

Pour in the brewed coffee and top with your spiced coconut milk.

Admire your beautiful drink, stir it thoroughly, and enjoy!
Notes
Canned coconut milk is the easiest to use for this recipe. Make sure it's full-fat (not lite or low-fat). The full-fat version has more calories, but it also boasts more health benefits. And the diet versions have added stabilizers and preservatives that aren't ideal.
Nutrition

The Bottom Line
Now that you know all about putting coconut milk in coffee, what's stopping you? Coconut milk is a creamy, delicious coffee mixer — as long as you can handle the calories and the coconut flavor. You can also expect a variety of health-boosting vitamins and minerals, and if you're on a ketogenic diet, you're in the right place! We hope you enjoyed this guide (and that delicious spiced coconut milk recipe).
RELATED READS:
---
Featured Image Credit: Jennifer Burk, Unsplash