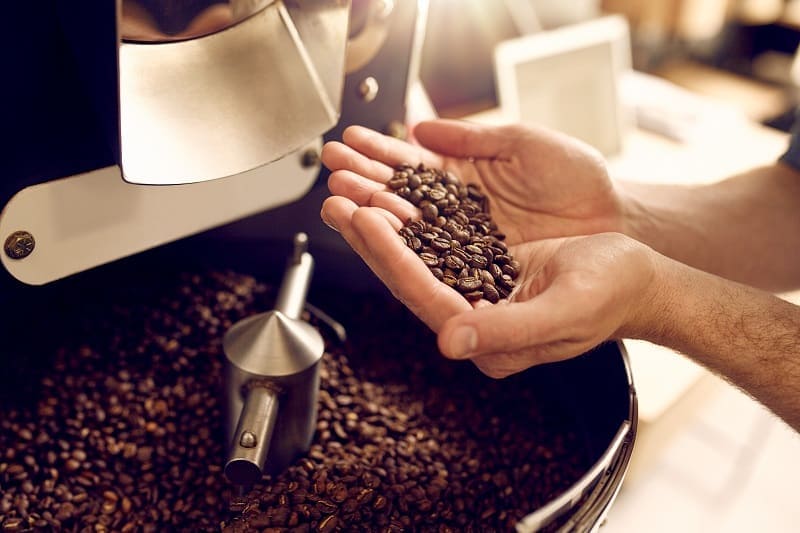 The internet has been the single biggest boon to the specialty coffee industry. Many roasters sell their coffee online and reach a far larger audience than they would otherwise be able to. As a result, people worldwide can enjoy the efforts of skilled roasters that they normally would not have access to.
If you search the web for online coffee roasters, you will be met with a nearly endless array of high-quality roasters to choose from. With a sea of choices, it can be hard to decide which roaster is right for you. Luckily, we've done the dirty work for you. In this article, we're covering the best online coffee roasters to help you find the proverbial needle – or should we say coffee – in the haystack. Let's get started!

The 12 Best Online Coffee Roasters of 2023:
1. Tandem Coffee
Tandem Coffee in Portland, Maine, has an impressive array of specialty coffee to choose from. They sell single-origin, whole bean coffee from Ethiopia, Kenya, Mexico, and a host of other locations from the best coffee growing regions worldwide. All of their coffee is exceptional, and even their Good Instant Coffee is the best example of instant coffee we've ever had.
---
2. Devoción
Devoción is a New York City-based roaster dedicated to bringing you the freshest coffee possible. Not only do they roast to order, but they also roast coffee less than a week after it was harvested. That means that the coffee you receive from them will be in your mug only ten days after it was plucked from the tree. They source their beans from hand-selected farms in Colombia and offer coffee from a variety of different regions.
---
3. Rook Coffee Roasters
Rook Coffee Roasters from Freehold, NJ, has a wide selection of single-origin beans you can buy from locations in Africa, South America, and Indonesia. The Sumatran coffee is especially good and makes an excellent choice for French press users. They also have a New Orleans style coffee that blends the superlative Sumatran bean with chicory. You can buy individual bags or subscribe to get regular deliveries.
---
4. Thread Coffee Roasters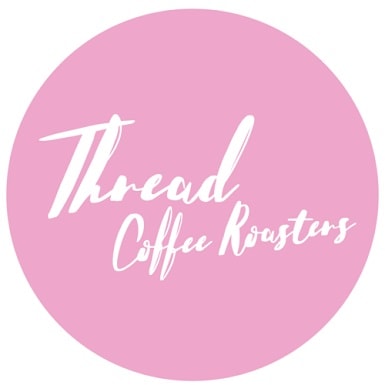 Baltimore's Thread Coffee Roasters is a little bit different from the roasters we've discussed thus far. They have their fair share of single-origin, but also sell a good number of custom blends. We like this approach a lot because it lets them go one step beyond roasting and flex their culinary muscles crafting interesting blends of flavors.
---
5. Counter Culture Coffee
Counter Culture is probably the most well-known and mainstream roaster on our list. They've made a name for themselves by supplying coffee shops throughout the United States from their home base in Durham, North Carolina. You can buy coffee from many different origins from their website or subscribe to get monthly deliveries and even shop for limited and small release batches of rare coffee.
---
6. Bandit Coffee Co.
Bandit Coffee Co. is a specialty roaster from St. Petersburg, Florida. They skew a bit towards the expensive side, but their coffee is high-quality and worth the money. Most of their coffees are single-origins, but they also usually have a few blends in the mix as well.
---
7. Onyx Coffee Lab
You can probably tell from their name that Onyx is a detail-oriented, meticulous roaster dedicated to getting every last drop of flavor out of their roasts. They have one of the largest selections of coffee to choose from of any online roaster, and we've yet to get a dud from them. Their website is also an excellent resource for learning about coffee and the brewing process.
---
8. Praxis Coffee Roasters
Located in Austin, Texas, Praxis Coffee Roasters is an online specialty coffee roaster that sources their beans from Central America, South America, and Africa. They offer a wide range of price points, so you can try one of their cheaper roasts – which are still quite good – without spending a ton of money.
---
9. Intelligentsia Coffee
Like Counter Culture, Intelligentsia has been growing in the public eyes for several years. Depending on where you live, you might even be able to find them in a local grocery store. If your local store doesn't carry their coffee, don't worry. You can still purchase any of their innumerable coffees on their website, where you can also find tons of brewing equipment and helpful instructional articles.
---
10. Dogwood Coffee Co
Dogwood Coffee Co is a lesser-known online roaster, and we think that's a shame. Their coffee is very good, competitively priced, and they have many styles and origins to choose from. We have a soft spot for the Zamboni cold brew blend, which – as you might already have guessed – makes a killer cold brew.
---
11. Heart Roasters
Heart is located in the coffee hotbed of Portland, Oregon, home to many of the finest coffee roasters the world has to offer. Most of Heart's coffee is pretty expensive but know that you get what your money's worth when you buy from Heart. You can choose from a healthy selection of coffee on their website or subscribe to their monthly delivery service.
---
12. Verve Coffee Roasters
Verve Coffee Roasters from Santa Cruz, California, is the last roaster on our list but don't let that fool you. Their coffee can go toe-to-toe with any of the roasters we've already mentioned. They have a respectable variety of coffee available for purchase on their website, but they also offer something the others don't: cans of flash brew coffee. These cans are a real treat and are a serious contender to be our favorite canned coffee.

Conclusion
Online coffee roasters are a great resource for learning about coffee and – of course – buying excellent coffee you otherwise wouldn't be able to try. There are tons of excellent online roasters, but this sample presented here contains some of our absolute favorites. You can't go wrong with any roaster from this list, and it might be fun to buy a bag from several different roasters and have a cupping session. Whatever you decide, know that there is always more specialty coffee out there just waiting to be tasted – as it turns out, the internet is a big place.
RELATED READS:
---
Featured Image Credit: mavo, shutterstock