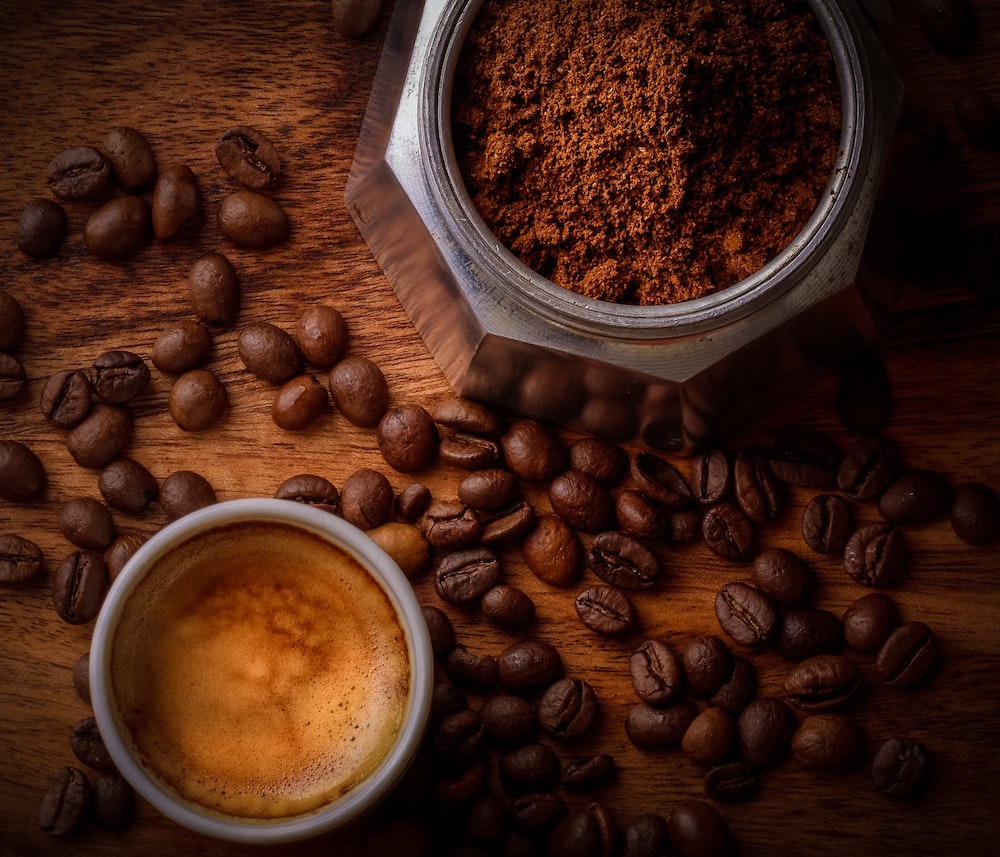 It's been a true delight touring the world of gourmet coffee. Our search to find the top ten options took us through many notable luxurious coffees. As we whittled our list down to present you with only the best gourmet coffee, we kept factors that are important to connoisseurs in mind.
The coffees on our list have made it here by being the tastiest, rarest, richest, and most aromatic options on the market. Wherever possible, we have also tried to include a few gourmet blends that will not completely blow up your budget.
---
Our Favorites (Compared in 2023)
Image
Product
Details

Best Overall

Volcanica Free Range Kopi Luwak

Rich, unique flavor profile
One of the rarest coffees in the world
Low in acidity

Lifeboost Pacamara Luxe

Unique, rare Pacamara beans
Certified Kosher, Fair Trade and Organic
Creamy and complex flavor

Best Ground Coffee

Cooper's Cask Kentucky Bourbon Barrel-Aged

Available in five convenient grind sizes
Premium beans aged in Kentucky bourbon barrels
Satisfaction guarantee

Best Decaf Coffee

Koa Coffee Swiss Water Decaf

Distinctive, delicious Hawaiian Kona coffee
Rich taste does not resemble decaf
Whole beans let you customize grounds to your liking

Fresh Roasted Coffee 'Tanzanian Peaberry'

Rare Peaberry blend
Rich, smooth flavor
Environmentally sound roasting process
The 10 Best Gourmet Coffees
1. Volcanica Free Range Kopi Luwak Coffee – Best Overall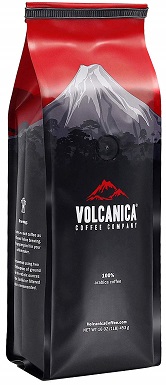 Kopi Luwak is one of the rarest coffees in the world. The beans are consumed, digested, and disposed of by wild cats. They are then harvested, roasted, and processed to create a truly unique coffee.
The digestive process, though gross, brings out unique flavors, along with a distinctive syrupy mouthfeel, in the beans. In addition to creating a rich, chocolatey taste, the digestion also reduces the acidity of the coffee, making Kopi Luwak one of the best gourmet coffees for buyers with sensitive stomachs.
There is a caveat. Coffee this rare comes at a price. Kopi Luwak is one of the most expensive coffees in existence. If you want to try it, you need to be willing to pay the big bucks. Want to try Volcanica's Kopi Luwak without investing in a full bag? The company also offers a two-ounce sample size.
There are some ethical issues to consider before buying a bag of Kopi Luwak. Unfortunately, there are unscrupulous companies out there that keep civet cats in inhumane conditions to produce this rare coffee. That's why you'll want to be careful where you buy Kopi Luwak. We recommend Volcanica's Kopi Luwak because it comes with a certificate of authenticity and is free-range and cage-free. All in all, this is our pick for the best gourmet coffee this year.
Want to know more? Read our full guide to Kopi Luwak coffee.
Pros
Rich, unique flavor profile
One of the rarest coffees in the world
Free-range, cage-free, and certified authentic
Small sample size available
---
2. Lifeboost Pacamara Luxe Gourmet Coffee Beans
Lifeboost is known for its healthy, sustainably-grown coffee — the beans are certified Kosher, Fair Trade, Organic, and pesticide- and mycotoxin-free, as well as being low-acid. The Pacamara Limited Collection has all of that, plus something more unusual: the rare Pacamara bean is one of the largest in the world.
What does it taste like? Expect a creamy mouthfeel and strong-but-sweet flavor, with notes of chocolate, nuts, and even flowers.
Like the Volcanica beans, this coffee isn't inexpensive. If you have the budget, though, you'll be rewarded with a truly special cup of coffee.
Pros
Unique, rare Pacamara beans
Certified Kosher, Fair Trade, Organic, pesticide- and mycotoxin-free
Creamy, complex flavor with notes of chocolate, nuts, and flowers
---
3. Cooper's Cask Kentucky Bourbon Barrel-Aged – Best Ground Coffee
The Kentucky Bourbon Barrel-Aged coffee from Cooper's Cask is another delicious gourmet coffee. Made from single-origin Colombian beans aged for two months in Kentucky bourbon barrels, this coffee is an aromatic treat.
As for flavor, this medium-dark roast coffee has a pleasing sweetness, mixed with notes of chocolate and fruit. And just wait until you taste the bourbon finish!
This variety isn't as unique or rare as our top two picks, but it has an unusual, delightful flavor, and it's available at a more reasonable price. And if you don't love it, Cooper's Cask offers a satisfaction guarantee.
Pros
Available in five convenient grind sizes
Premium beans aged in Kentucky bourbon barrels
Not as pricey
Satisfaction guarantee
4. Koa Coffee Swiss Water Processed Kona – Best Decaf Coffee
If you're a decaf coffee drinker, you may think that your gourmet options are limited. Enter, Koa Coffee! This Hawaiian coffee company offers delicious, gourmet Kona coffee beans in a pretty amazing decaf variety. These beans are Swiss Water Processed — the excellent, chemical-free decaffeinating method that preserves flavor — so you won't even miss the caffeine.
Koa's decaf is a full-flavored coffee full of distinctive Kona flavor. Since it's a whole bean coffee, you have the chance to maximize the freshness factor by preparing your own grounds. The company also offers a pre-ground variety if you don't have a grinder.
This coffee isn't a budget option, but if you're looking for gourmet beans, you're probably prepared for that. It is worth mentioning that some customers have reported struggling to open these coffee bags. At this price point, it would be nice to have easy-open, resealable bags. Still, this gourmet coffee is likely to knock your socks off!
Pros
Unusual, delicious Hawaiian Kona coffee
Chemical-free Swiss Water Process decaf
Rich taste does not resemble decaf
Whole beans let you customize grounds to your liking
Cons
Pricey
Bags can be hard to open
---
5. Fresh Roasted Coffee 'Tanzanian Peaberry' Whole Bean Coffee
This rare product consists exclusively of "Peaberry" coffee beans. Peaberry coffee consists of just ten percent of all beans that are harvested in a given year. They are prized for the unusually rich and full-bodied taste that they provide. Of course, rare as they are, they also tend to be very expensive, and such is the case with Fresh Roasted Coffee LLC's bag.
However, if you can forgive the price, you'll benefit from a rare coffee that is smoother and richer than nearly anything else that you're likely to find. As an added bonus, the company also makes a point of ethically roasting its coffee in an environmentally stable setting.
---
6. Death Wish Organic Whole Bean Coffee
Death Wish is the self-proclaimed strongest coffee in the world. The manufacturer loads the beans up with more than twice the caffeine of your average cup, making it a coffee not suitable for beginners.
But it's not just a gimmick coffee. In addition to being strong, it is also delicious. The surprisingly smooth taste will entice drinkers who can handle a bold brew. It also comes from a fair trade company that makes a point of environmentally sound business practices.
It is expensive, but the uniqueness factor may justify the cost.
Pros
Surprisingly smooth flavor
Shockingly high caffeine count
Fair trade business practices
Cons
May be too strong for some drinkers
Pricey
---
7. Jose's Organic French Roast Whole Bean Coffee
The Jose Gourmet Whole Bean Medium Roast is a moderate blend that favors a more mellow flavor profile. The Brazilian blend puts a big premium on freshness, harvesting and roasting the beans shortly before packaging. The idea is to ensure that consumers receive the coffee soon after it's processed to maximize the taste.
The flavor of the coffee itself is bold enough to tantalize the drinker, but does feature a prominent acidic aftertaste that undermines the experience somewhat. If you have a sensitive stomach, you probably won't favor this coffee. However, if you just want an affordable option with a great taste, this will be a solid option to try out.
Pros
Affordable
Company puts a big premium on freshness
Cons
May be too acidic for some buyers
---
8. San Francisco Bay Coffee 'Breakfast Blend' Whole Bean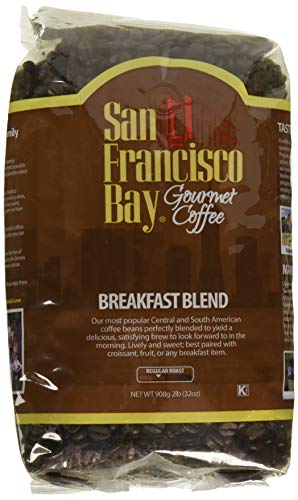 The San Francisco Bay Coffee Whole Bean two-pound bag is a good option for buyers who like the taste of gourmet but also require the practicality of a true bulk buy.
The company takes a scientific approach to its beans by doing soil analysis and a variety of other treatments, to make sure it has all the data needed to provide a great cup of coffee.
These efforts have been rewarded. This breakfast blend features notes of caramel, cream and citrus. Though the coffee does seem to have a deeply acidic bent, it is still a good choice for buyers who need a value-driven product.
Pros
Bulk buy
Scientific approach to growing beans
Subtly sophisticated flavor profile
---
9. Wallenford Roasted Whole Bean Blue Mountain Coffee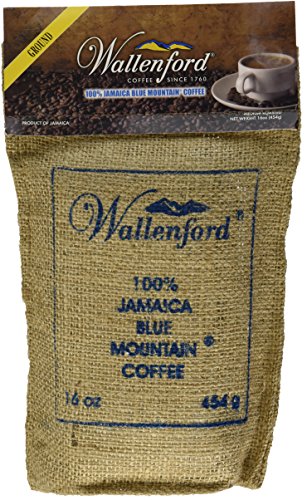 Blue Mountain makes very good, very expensive gourmet coffees. Such is the case here. The luxury coffee is grown, harvested and roasted in small batches to prioritize quality and taste over everything else.
The coffee features an intensely rich and aromatic smell and a deeply smooth taste that gourmet coffee enthusiasts will love. The company also pledges to pay farmers, harvesters, and roasters fair wages.
Keep two things in mind: first, this is one of the priciest coffees on our list. It also comes in very delicate packaging that cannot be resealed. The bags tear easily and will almost certainly be ruined the first time you open them.
Pros
Delicious taste
Richly aromatic scent
Fair trade business practices
Cons
Very expensive
Bag tears easily
---
10. Stone Street 'Brooklyn Roast' Whole-Bean Coffee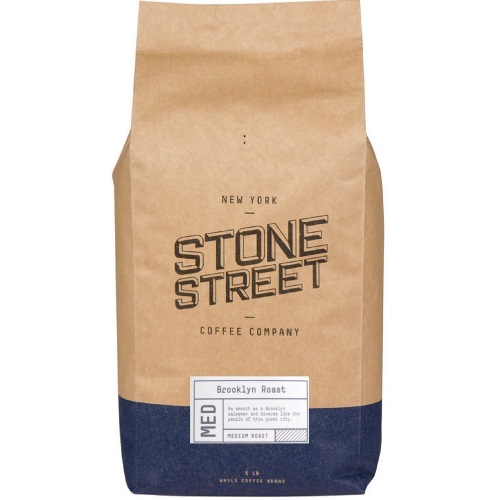 We conclude our list with the Stone Street 'Brooklyn' Roast coffee beans. This blend features a smoky, sweet flavor profile, with subtle notes of chocolate present as well. It's also relatively affordable given the quantity, making it good for gourmet coffee fans on a restrictive budget.
It's not a bad coffee by any stretch of the imagination, but it just doesn't quite compare to some of the finer choices on our list.
---
Buyer's Guide: How to Select the Best Gourmet Coffee Beans
In the tips highlighted below, we make it as easy as possible for you to select the right gourmet coffee for your needs. Read on!
Choosing Your Roast
As you explore the wide world of coffee, you will find that there are three main different types of roast: light, medium, and dark.
Selecting the right style will have a big effect on your overall drinking experience. Here are a few things you should know about each option that may aid in the selection process.
1. Light Roast: Light roast coffee will be the most delicate in flavor. Because this is a subtler blend, many flavored coffees are lightly roasted to make room for the unique taste that they are trying to achieve.
The gentle flavor of a light roast coffee leads many to believe that it is lighter in caffeine as well, but such is not the case. In fact, light roast coffee is often heavier in caffeine, which is something to bear in mind. Light roast coffees are also often more acidic than the other varieties, which may be uncomfortable for drinkers with sensitive stomachs.
2. Medium Roast: As the name suggests, this is a very moderate style of coffee. Not too subtle, not overwhelming, it's what Goldilocks might call just right.
3. Dark Roast: Dark roast puts all the flavor of coffee right out front. The tastes are often bold and rich, but can be confronting to people who prefer something a little more subtle.
Rarity
You don't often think of coffee as being rare, but there are actually aberrations that can provide unique flavors, while also increasing the price of the coffee.
For example, "Peaberry" coffee accounts for just 10% of all beans that are harvested each year. They provide a rich, smooth flavor that other beans can't hope to compete with, but they are also very pricey.
Kopi Luwak is another example of extremely rare coffee. Kopi Luwak beans have been eaten, digested, and excreted by wild cats. It sounds gross, but the digestion process brings out unique flavors in the beans. It also reduces the acidity of the drink substantially, making Kopi Luwak one of the smoothest coffees in existence.
Quantity
Budget buyers tend to purchase coffee in bulk to get the best deal possible. Unfortunately, this often is not possible in the world of gourmet coffee. Most fancier blends are sold in smaller quantities.
This is actually to your benefit. When drinking a rare, expensive coffee, you want to maximize the freshness factor. Smaller quantities mean each cup you drink is consumed a short time after the beans have been processed and packaged.
Just know that in buying smaller quantities of coffee, you may be improving the taste, but you are hurting the value.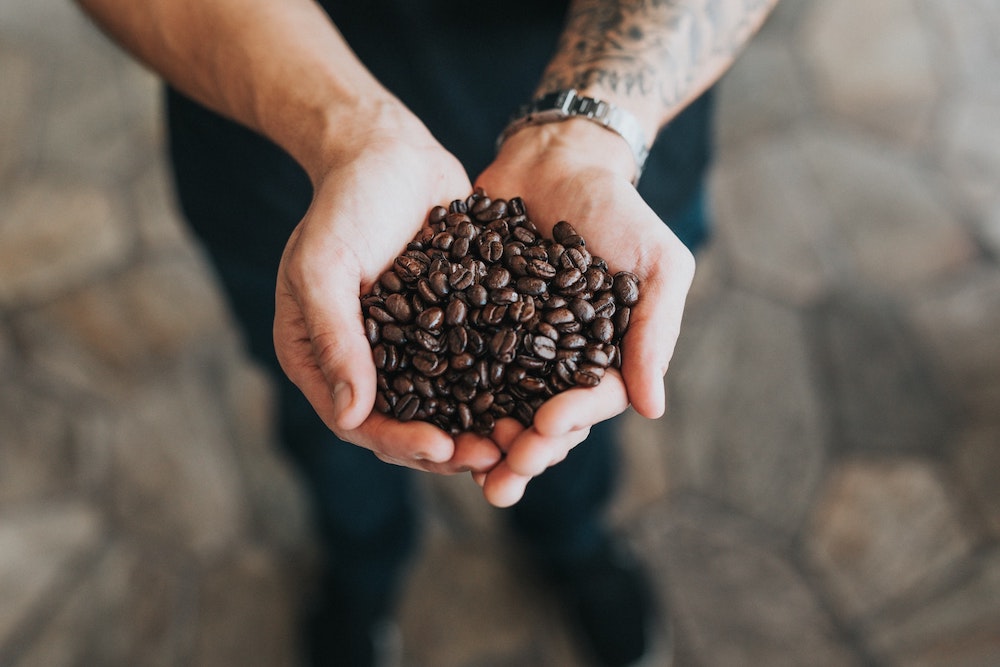 Whole Bean
Most coffee connoisseurs favor whole bean coffee. This is because the moment you grind beans, they immediately begin to lose their flavor.
You can buy pre-ground coffee if you want to keep the process as simple as possible. However, if you really want to treat yourself, consider buying full beans and experimenting with a grinder.
SEE ALSO: Our rundown of the best whole-bean and ground coffee brands on Amazon.
Conclusion
Our gourmet coffee reviews have likely proved one thing: buyers who want the best coffee they can get have a difficult choice ahead of them.
Allow us to clear things up a bit by highlighting two standout options from the list you just read. If you want to treat yourself to something truly distinctive, consider our rare top pick, Volcanica's Kopi Luwak. Prefer something a little less adventurous? Try the unique Lifeboost Pacamara Limited Collection.
Do you prefer pre-ground beans? We recommend the Kentucky Bourbon Barrel-Aged beans from Cooper's Cask, which are conveniently available in five grind sizes. Are you looking for a great decaf coffee? Try the delicious Koa Coffee Kona Decaf.
WORTH READING: What are the 7 most expensive coffees in the world?