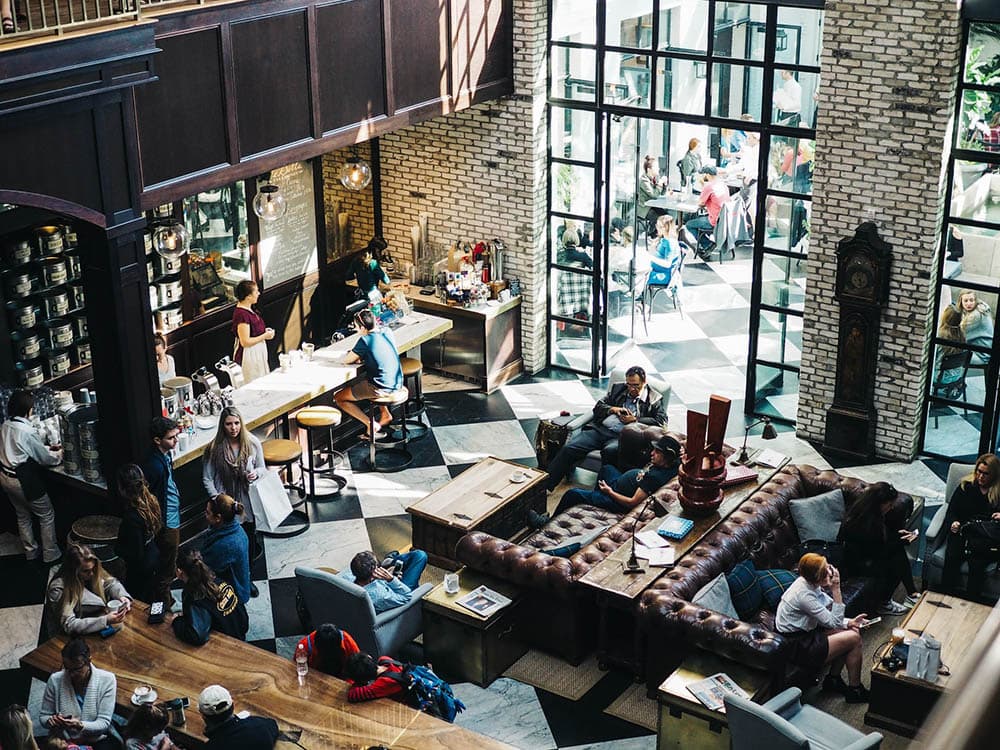 If you are heading to Winston-Salem and you are a coffee lover, there are a few places you should visit while in town. All of these cafes have their own specialties, atmosphere, and personality. Below, we will describe each one to give you a better idea of what is in store for you within the Winston-Salem coffee culture.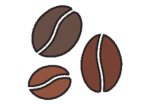 About Winston-Salem
Winston-Salem, North Carolina is one of the oldest cities in the country. Built on the tobacco trade, it has maintained its quaint charm and small-town atmosphere. It has also become one of the newer coffee hubs. Its growing culture of roasters and coffee houses has spread rapidly making it a great place to find your next favorite brew. Known as "camel city" and "peace city", there are many spots to satisfy your thirst.
The 7 Best Coffee Shops in Winston-Salem
1. Camino Bakery
310 W 4th St, Winston-Salem, NC 27101
Camino Bakery has become a popular favorite in the community due to its friendly service and community involvement. Their artisan food and drinks are some of the most unique fares in the city. Along with coffee, they offer fresh bread baked daily and other bakery items such as croissants and muffins. They provide a delicious breakfast menu, as well. Their specialty coffees are where they shine, however, with hand-crafted precision and dedication to each flavorful cup.
Camino Bakery's Coffee Menu
Camino is host to some unique and interesting brews. Their beans are locally sourced and roasted by Counter Culture Coffee; plus, they make their syrups in-house and only use local dairy products.
Some of their popular coffee drinks include:
Cocoa Rose
Golden Hour
Molasses Cookie Latte
Apple Cap
---
2. Ardmore Coffee
1316 S Hawthorne Rd, Winston-Salem, NC 27103
Ardmore Coffee is a local cafe where you can sit down and sip on a specialty brew or take your coffee on the go for an afternoon of errands. Their friendly atmosphere and knowledgeable staff are great and waiting to answer all your questions. They offer a variety of blends from around the world, as well as their in-house brew which you can purchase on-site.
Ardmore Coffee's Coffee Menu
Ardmore Coffee offers baked goods that pair perfectly with their coffee. It is their specialty coffees that take the cake, however.
Some of their most popular options include:
Latte
Matcha Latte
Iced latte
Samoa cookie latte
---
3. Krankies Coffee & Kitchen
211 E 3rd St, Winston-Salem, NC 27101
If you're looking for a fun atmosphere with the 60s, psychedelic vibe, Krankies Coffee & Kitchen is a great place to visit. This unique and trendy cafe is home to some fantastic house blends, but they also offer plenty of mouth-watering menu options such as their southern breakfasts with a distinct spin. You will also find plenty of merch to go along with your takeout or dine-in selections.
Krankies Coffee & Kitchen's Coffee Menu
Besides their fantastic meal options, Krankies is also known for roasting their own coffee beans. They source responsibly to bring the finest blends from across the globe. Not only can you enjoy a cup of their specialty coffee in-house, but you can also bring some home.
Krankies self-roasted flavors include:
Guatemala Atitlan
French Roast
Railhead Espresso
Mustafa Decaf
Russilandia
El Crucero
---
4. West End Coffee House
802 Shepherd Dr, Houston, TX 77007
The West End Coffee House has a goal to bring all walks of life together for conversation, laughter, and coffee all under their rustic roof. Their open and friendly environment is great for meeting friends, having lunch, or just taking a moment to enjoy the day. They are involved with their community and work tirelessly to make it a more friendly place. One way in which they do so is by providing a delicious menu of coffee, bakery, and pastry favorites.
West End Coffee House's Coffee Menu
Known for their specialty coffees, you can sit and enjoy traditional beverages such as drip coffee, tea, espressos, lattes, cappuccinos, and mochas, or you can sip one of their unique options that are made with quality in each cup.
Take a look at some of the local favorites:
West End Latte
Cafe Cubano
Hario V60 Pour-over
Big Tex Latte
Hot or Iced Matcha
---
5. Moji Coffee Shop
690 Trade St NW, Winston-Salem, NC 27101
Moji was voted the best coffee house in Winston-Salem and much of that has to do with the joy they spread through their work. Not only are they passionate about the coffee they provide to their customers, but they are also dedicated to providing employment opportunities for people with diverse abilities. With a colorfully cheerful atmosphere, you can pick up a bagel, muffin, or scone along with your coffee of choice. They also serve a variety of daily sandwiches that are soured (ingredients) from local businesses.
Moji Coffee Shop's Coffee Menu
Moji Coffee offers a wide selection of both hot and cold coffee drinks. From drip brew to specialty coffee, you don't have to be a coffee expert to find something you love on their menu. They also ethically source their beans from some of the best roasters in the city.
Take a look at these popular favorites:
Double espresso
Americano
Chai Latte
Nitro cold brew
Iced mocha latte
---
6. Midtown Cafe & Dessertery
151 S Stratford Rd, Winston-Salem, NC 27104
Midtown Cafe is known to be the place where flavor and hospitality meet. They have a charming luncheonette atmosphere that is welcoming, comfortable, and friendly. Choose one of their breakfast or brunch options on their menu or go straight to dessert with over 30 made from scratch selections. Family-owned and operated, this is a great place for a meal, or a cup of good joe.
Midtown Cafe & Dessertery's Coffee Menu
Midtown Cafe & Dessertery gives you the option of ordering their house drip coffee, or one of their specialty options that are from some of the most flavorful coffee beans you can find in the city. You can take your hot or iced coffee to go or sip on one as an after-dinner treat.
Their menu offers:
Vanilla latte
Espresso
Vanilla Cream cold brew
Hazelnut latte
Cafe Mocha
---
7. Camel City Coffee
110 Oakwood Dr suite f, Winston-Salem, NC 27103
Camel City Coffee is a locally owned and operated shop that wants to cultivate coffee through the community. They feature some of the best hand-crafted beans in town, and they are passionate about instilling quality into each cup they serve. You can find a variety of bakery selections, plus they offer catering for your next gathering.
Camel City Coffee's Coffee Menu
One of the best things about Camel City Coffee is its unique specialty coffee menu. Not only do they offer the basics such as espressos, lattes, and cappuccinos, but they also have an extensive seasonal menu with something for everyone.
Here are some of the best brews that are locally favored:
Merry Mint Mocha
Gingerbread latte
The Englishman
The Irishman
Snowball Frappe

Final Thoughts
With so many great coffee shops and cafes to choose from, it can be hard to determine which one is the best for your taste and preference. Each Winston-Salem café has something special to offer from providing culinary triumphs to unique and fun desserts. There are also those places that concentrate strictly on the brew. Each location makes it hard to leave the city.
Read More:
---
Featured Image Credit: No Revisions, Unsplash