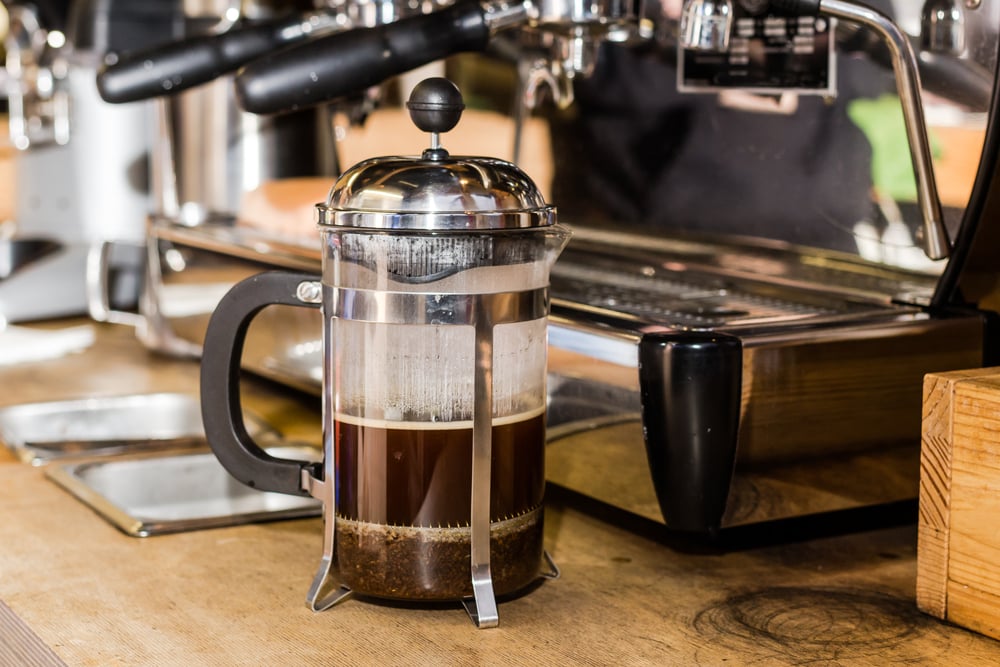 Greensboro, North Carolina is a beautiful place to live and visit. Featuring the perfect blend of city life with the downhome feel of the country, feeling content when in the city is easy. But what do you do when you're in the mood for a great cup of coffee and don't feel like making it at home? You find a favorite coffee shop to enjoy. For those of you on the hunt for the best coffee shops in Greensboro, we're here to help. Take a look at our 8 best coffee shops in Greensboro, North Carolina to learn the best places to grab a cup of joe when you're enjoying what this great city has to offer.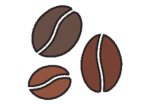 Top 8 Coffee Shops in Greensboro, North Carolina
1. Tate Street Coffee House
334 Tate St, Greensboro, NC 27403
If you're looking for a coffee house that is centrally located and offers fair trade coffee, then Tate Street Coffee House is a great place to stop. You'll enjoy their delicious coffees, lattes, espressos, and even hot chocolates. If you're in the mood, amazing baked goods and lunch items will hit the spot. Stop by when you need a pick-me-up anytime throughout the day.
---
2. Green Joe's Coffee Co.
2915A Battleground Avenue, Greensboro, NC 27408
Green Joe's Coffee Co. is dedicated to offering its customers a great cup of coffee each time they visit. Instead of upscaling their business and catering to demand, they focus on small-batch roasting and perfecting the final product. If you're looking for a tasty cup of coffee featuring creative recipes and superb roasts, this is the place in Greensboro for you.
---
3. Common Grounds
602 S Elam Ave, Greensboro, NC 27403
Common Grounds strives to unite all your favorite things under one roof. Coffee, conversation, and even a few spirits linger inside. If you need a caffeine kick, their tasty beans, specialty recipes, and nitro brews will give you the energy you need. Luckily, the taste is out of this world too!
---
4. A Special Blend
3900 W Market St Ste C, Greensboro, NC 27407
If you're in search of a truly special coffee shop, A Special Blend is it. Employing those with intellectual and developmental disabilities, this coffee shop offers amazing coffee blends, bags of beans to take home, and merchandise to memorialize your visit. This non-profit uses coffee and great people to make the community connections people desire.
---
5. Coffeeology

423 Tate St, Greensboro, NC 27403
For a bit of everything, stop by Coffeeology. While the coffee may be what lures you in, the food and tasty gelato is the icing on the cake. You'll enjoy trained barista-crafted coffee beverages whenever you have a craving. Small menu items or full-size meals are also waiting for those who are a bit peckish when you step through the doors.
---
6. The Green Bean
341 S Elm St, Greensboro, NC
If you want a coffee house that offers tasty coffee and a sense of community, you should visit The Green Bean. While they feel crafting the perfect cup of coffee is an art, you'll find great conversation and a sense of belonging each time you visit. A local coffee shop that welcomes you when you walk through the door is hard to find, yet here it is.
---
7. Terra Blue
518 S. Elm Street, Greensboro, NC
While out enjoying what Greensboro has to offer, make sure to stop by Terra Blue. This unique shop offers trinkets of all sorts and some of the best coffee in town. If you're out shopping and want a good coffee to enjoy while doing so, this is the place to be.
---
8. Caribou Coffee
3109 Northline Avenue, Greensboro, NC
With the popularity of Caribou Coffee, it's not surprising to find one waiting for you in Greensboro. Whether you want an amazing coffee beverage, a bag of beans to take home, or a bit of fun merchandise, this coffee shop has it all. Make sure to sample the menu, though. You'll easily find something you love.

Final Thoughts
As you can see, Greensboro has an eclectic range of coffee shops simply waiting for you to visit. The next time you're in the city, pop by one of these shops and give it a try. You may find a new, favorite recipe or meet a barista you enjoy talking with. Either way, great coffee and friendship are on the horizon when you sample what the 8 best coffee shops in Greensboro, North Carolina have to offer.
---
Featured Image Credit: Alexander Ishchenko, Shutterstock